Everything you hear and read online basically says: "You cannot travel to Egypt alone and you should always have a man with you." I tend to disagree with this statement as the reality was way different for me. I solo traveled to Egypt and I felt safe at all times.
Please note that this post is based on my experience based on my two solo trips to Egypt (first as an 18-year old, second as a 29-year old). I completely understand if some other women might feel differently, although even Lonely Planet agrees with me.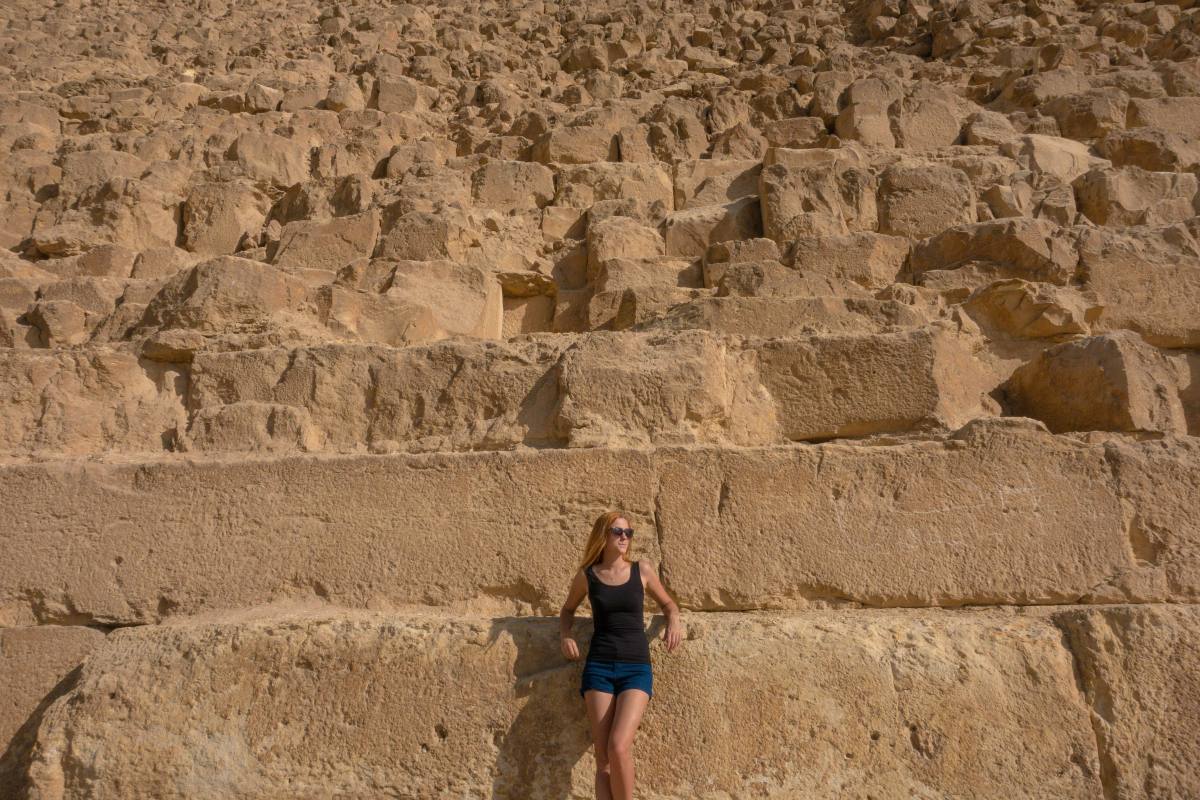 Solo Female in Egypt: Everything You Need to Know
What Kind of Solo Travelers Go to Egypt?
I think before answering the question about whether it's safe to travel to Egypt alone, you need to understand what type of people go to Egypt independently. Why?
Simply because as you can imagine the expectations might be different for a trip to Egypt where you'll be wandering through ancient world treasures and learning about its history, or Iran where you cannot drink, and a backpacking trip to Koh Rong in Thailand.
Every other independent traveler I met in Egypt was mature, interested in actually embracing the experience and diving into an adventure out of their comfort zones, instead of looking for the next McDonalds and other things from the Western world.
I met and saw many travelers who were genuinely interested in ancient history and listened to their guides, and weren't just interested in taking their next Instagram shot before quickly moving on.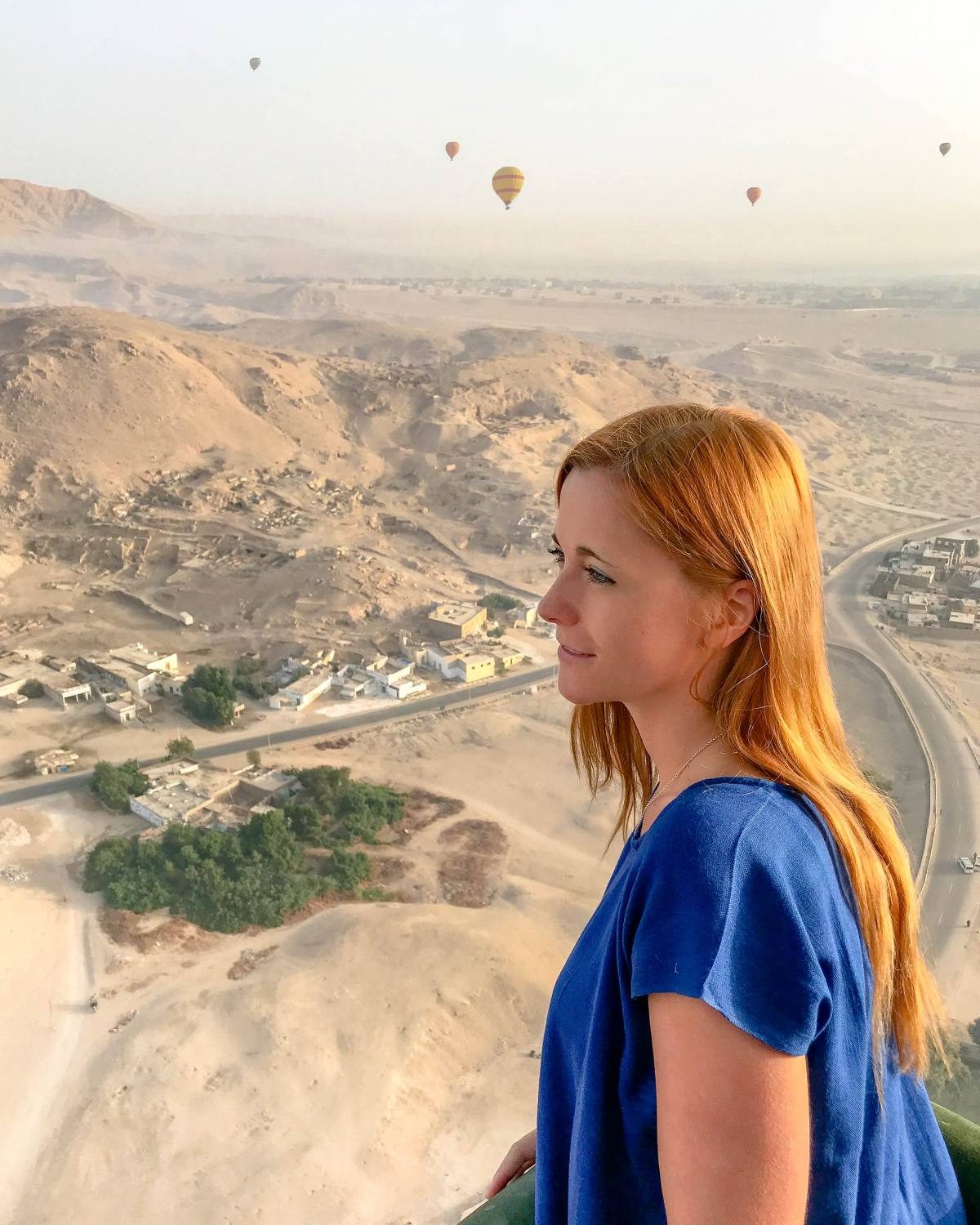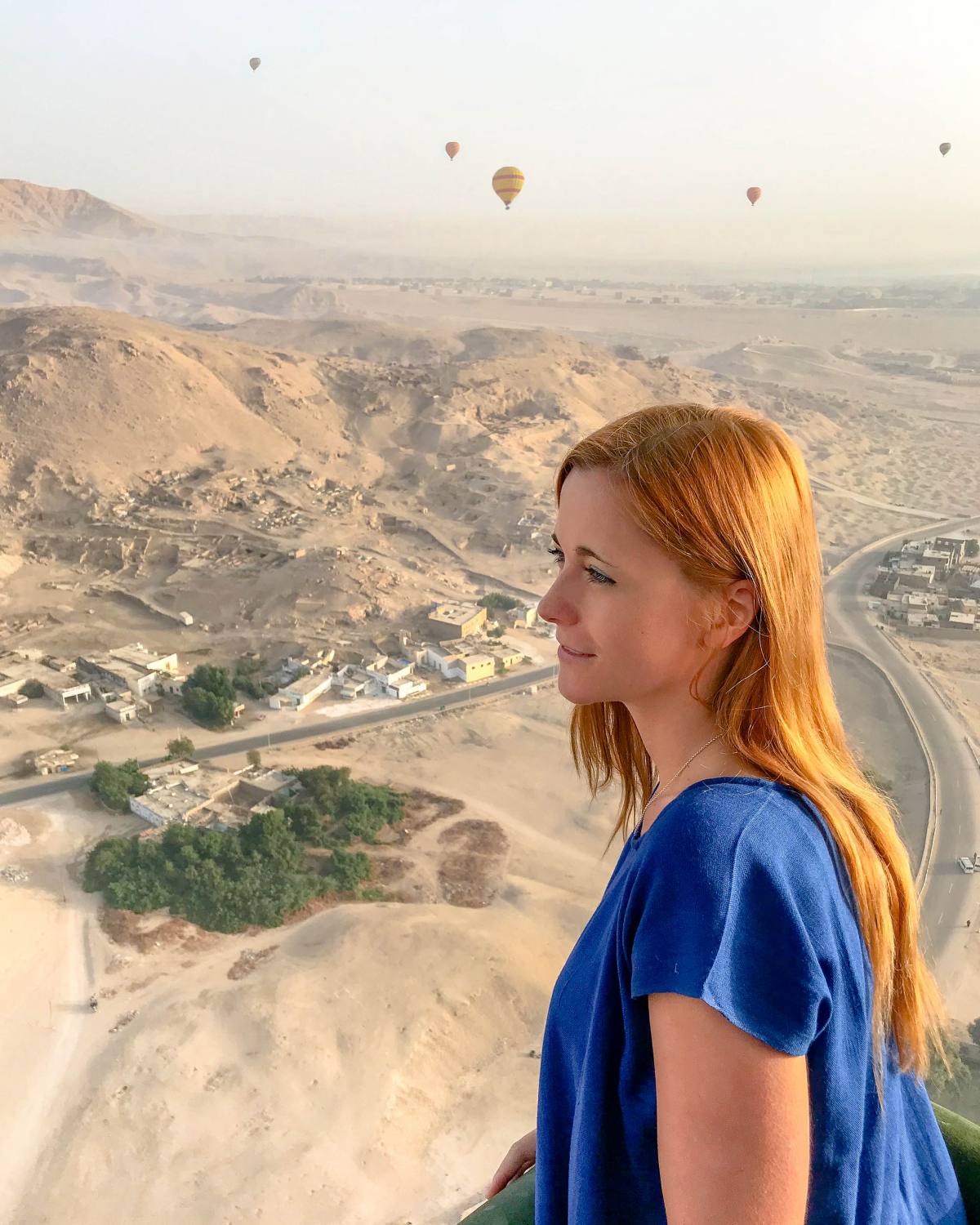 I guess if you're not into old architecture you might get bored after day two. But trust me, seeing so well-preserved ancient graffiti and huge pillars is such a unique experience that can blow me away every time I visit Egypt.
Is It Safe to Travel Alone to Egypt as a Woman?
I had the nicest experience in Egypt and while some might say that women get harassed, I didn't feel that way at all. Let's make something very clear here: Egyptian men are surely flirtatious. They'll tell you that you're beautiful and that you're the queen of Egypt. Smile and carry on walking as they're quite harmless. Ninety percent of the time that's all they want from you.
Egyptians are seriously one of the nicest and most hospitable people on the planet. Random strangers were always happy to help me. Sure, some wanted to get some money, but for every person that wanted some money from me, I met 5 that selflessly wanted to make sure I was ok.
I'll give you one example, but I have many more. When I went to the Egyptian Museum in Cairo I arrived during their break and had to wait almost an hour outside, in the heat and sun. A man who was passing by overheard my conversation with guards and after a quick chat he offered to walk me to a nice local market.
Obviously, I was skeptical at first. Does he want some money? Does he want to kidnap me?
The man quickly realized what could I be thinking and assured me that he doesn't want any money and he's actually in a hurry to pray, but I'm in his country and he wants to be helpful, so if he's ever in my country someone else will help him too.
People really believe in karma in Egypt, just like in Morocco. He helped me walk across the street (which at this square was a scary thing to do), introduced me to a market guy and politely said goodbye and good luck. I felt safe as a solo female in Cairo.
The market guy immediately offered me a tea and before I could even think that now I'm going to be forced to buy something from him, he said that I definitely don't have to shop here. We talked for a bit and in the end, he walked me back to the museum. I guess it's nice to say yes and accept the kindness of strangers on your travels.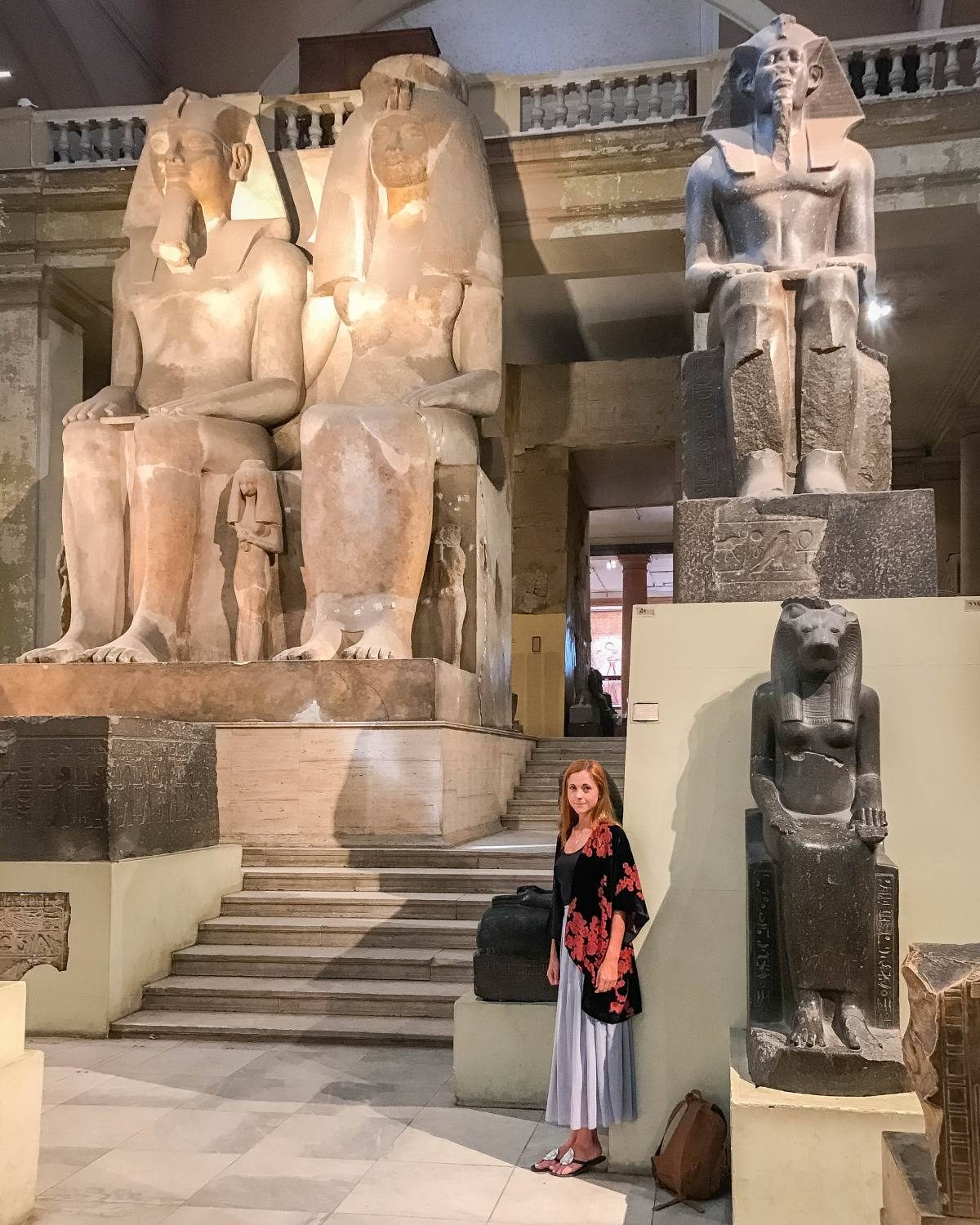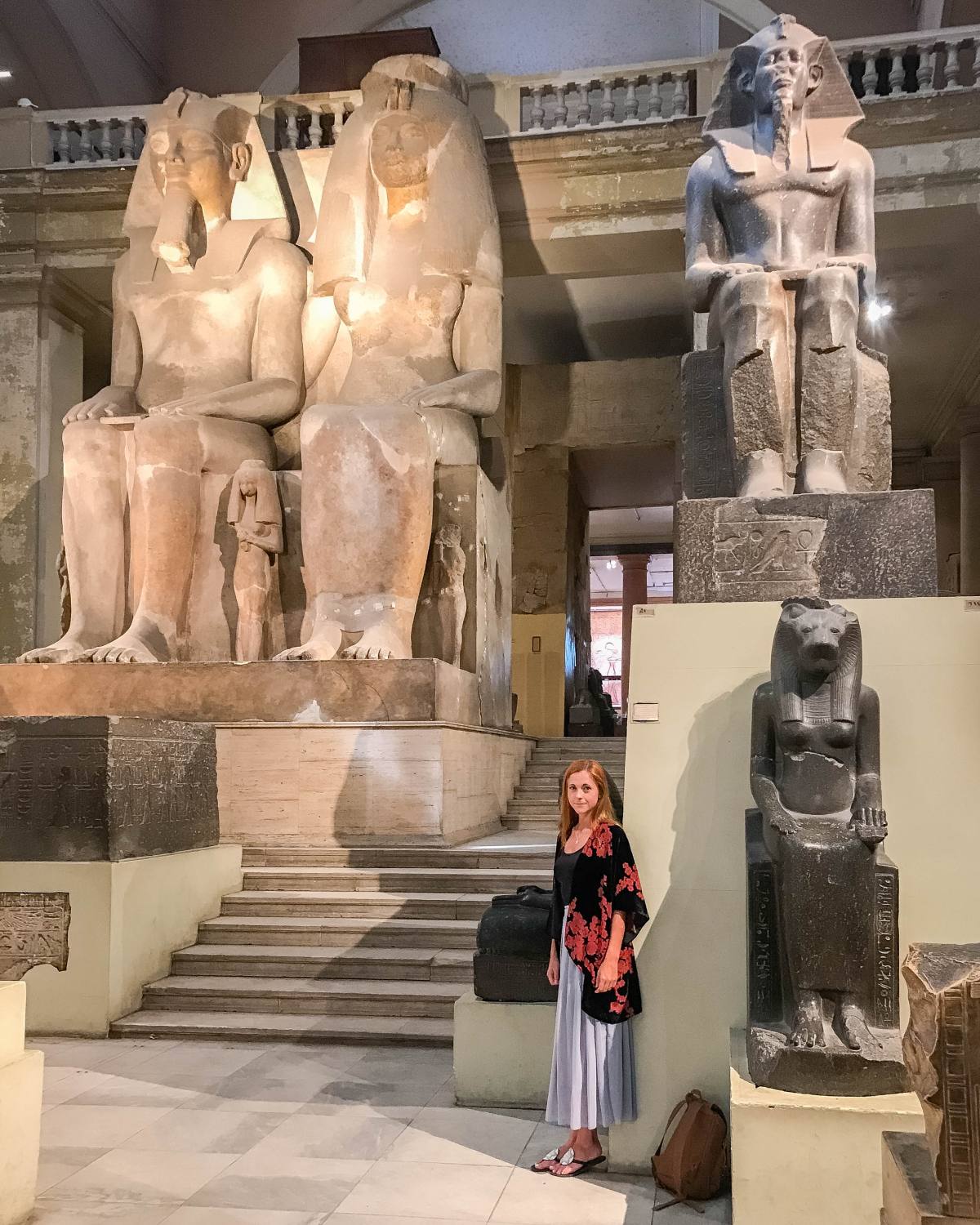 ---
What to Wear in Egypt as a Female Traveler?
Do you need to wear hijab in Egypt? Nope. Will it help you with the vendors? Nope. Will it help you blend in? Not really, you'll be easily spotted as a tourist anyway.
You might be surprised by what I'm going to say, but after my solo travel to Egypt, I'm not entirely sure about having to cover up head to toes at all times. I packed long skirts and long-sleeved blouses and every time I put it on, locals I made friends with made fun of me asking if I want to be Egyptian.
I was dying of heat at the pyramids and the guide simply told me to feel at home and remove my cover-up if I feel like it. He assured me that he doesn't feel offended and everyone around me is a tourist anyway.
When I looked at how other tourists were dressed, there wasn't any pattern. Some women were fully covered up including their heads, others were wearing baggy pants and loose shirts, but there were a lot of women in shorts and regular t-shirts.
Some girls even wore their yoga pants and sporty short tank tops, which I personally found quite strange, but even they didn't get particularly harassed. (I actually sat down and did some people watching from a cafe one day.)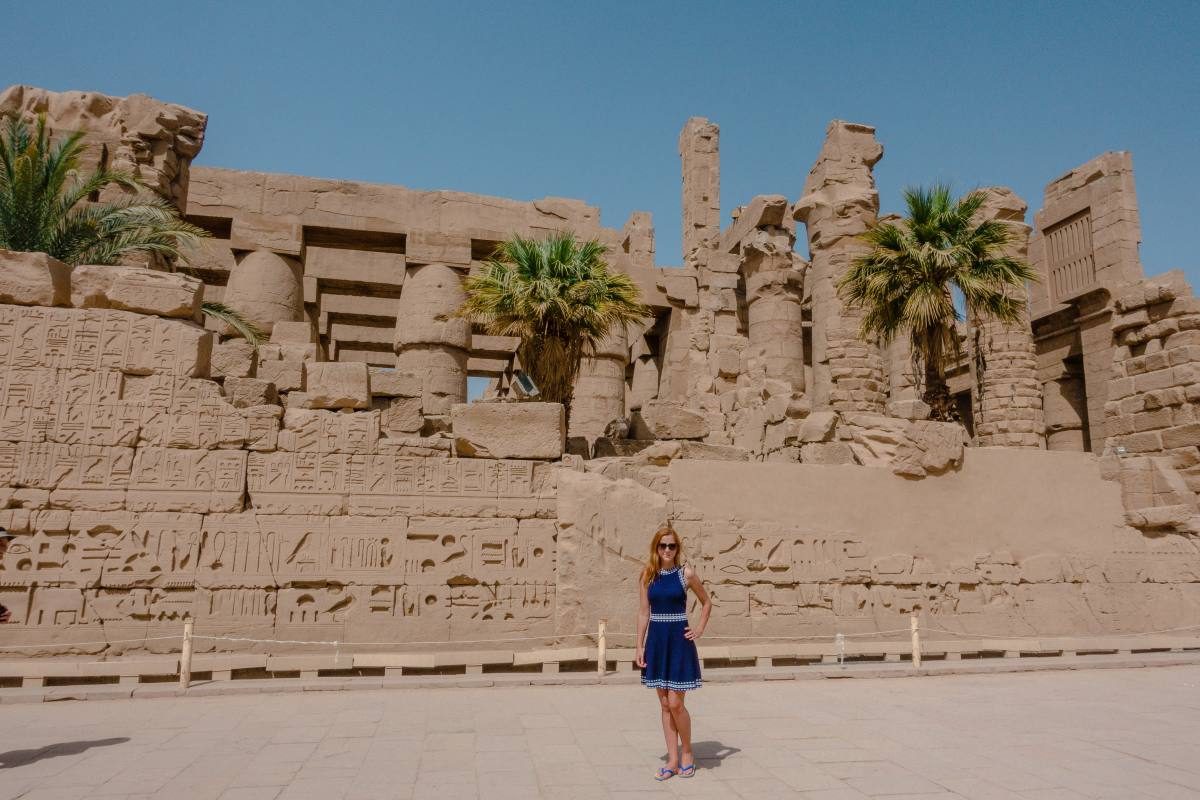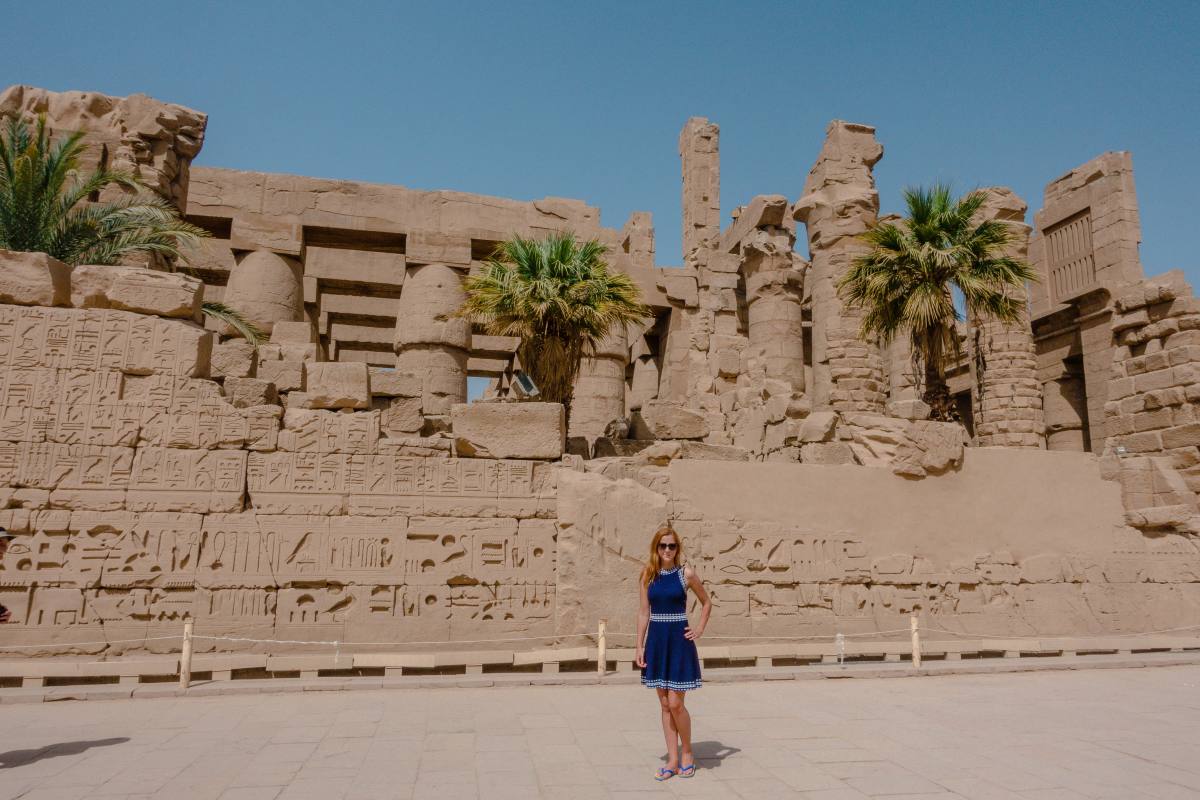 That said, use your common sense. Don't wear bandage dresses, or transparent shirts – be comfortable but modest. When I travel to Middle Eastern countries I usually avoid wearing branded clothes that scream 'USA'. In my experience, you'll be harassed more by vendors if they see you're wearing a fancy outfit from Revolve or something that screams branded and expensive.
I usually buy some local outfits wherever I go (locals loved me wearing Moroccan dresses in Morocco), but this time every local kept telling me that buying a long dress like local women wear would make me look like a weirdo. I ended up buying a shorter one.
What will help you, however, are sunglasses. Sunglasses are a must, not only because it's bright and sunny out but also because they make it easier to avoid making eye contact with men on the street. If you find yourself without shades, don't look men in the eye. It's considered a form of flirtation.
Bring a jacket as nights are colder, so you will be freezing without it.
If you're planning on entering a mosque, be prepared to remove your shoes at the entrance. Make sure your shoulders and upper arms are covered with a scarf or long sleeves. Some mosques, like Al-Azhar, actually provide covers for women, but it's better to be prepared.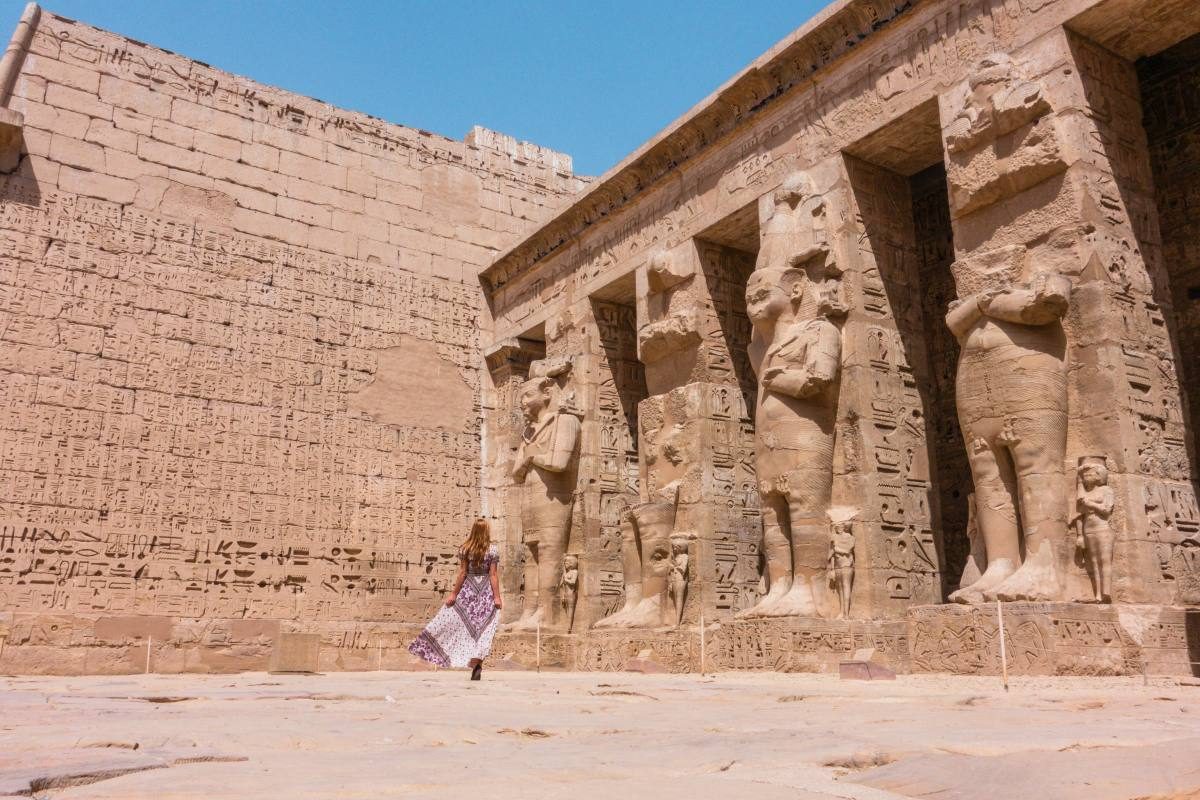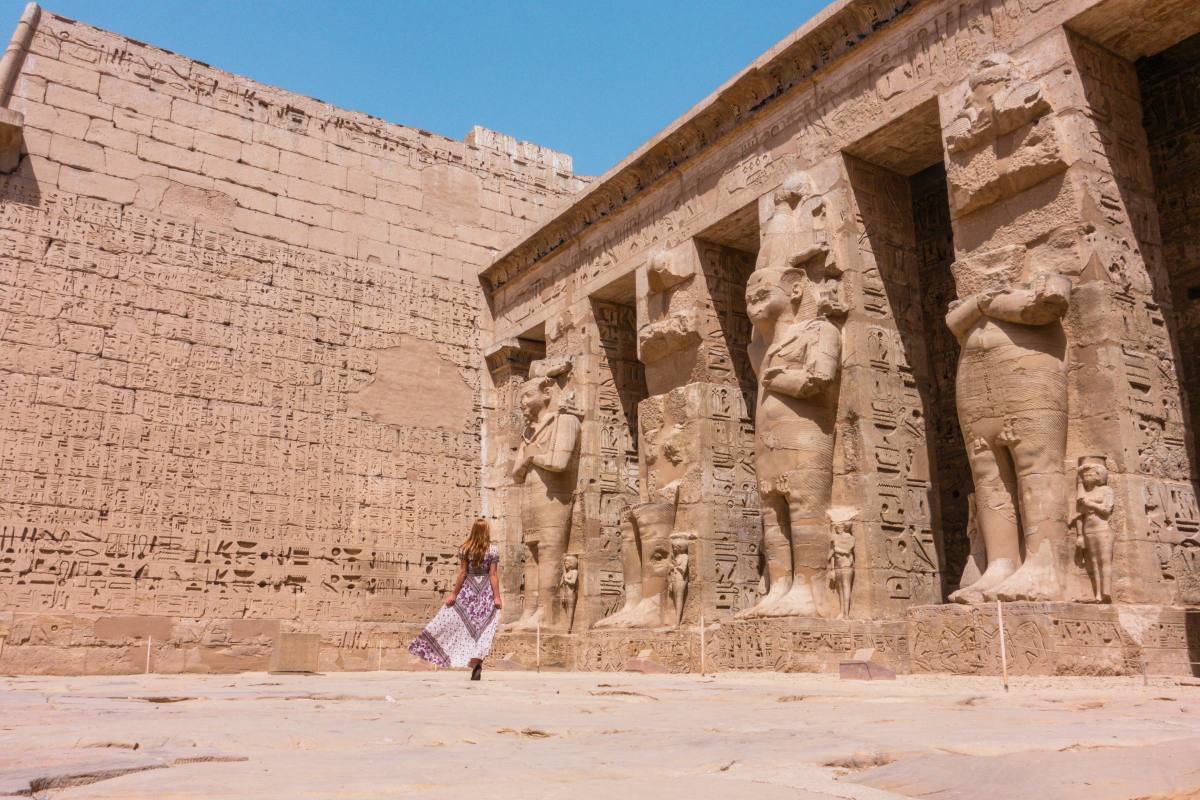 Any questions or comments about solo travel to Egypt as a woman? Shot them below!