Poland is a country that has everything. From stunning architecture, through high mountains, lakes, deserts, and forests, to beaches and sea. It's also a place with a lot of history that not many foreigners know about. If you're planning a trip you'll find many Poland itineraries online, but a vast majority of them are written by visitors. Poland is a place where I was born, spent my childhood, and visit frequently.
This adventure will invite participants to experience more than just tourist attractions and learn about locals, and their history and see the natural beauty of Poland. This isn't a trip for those who want to get a glimpse of as many countries in Europe as they can in a short amount of time. This itinerary focuses on an in-depth exploration of one country.
Where possible, you can use public transportation. It works just fine in Poland and it's surely safe. I've used it my entire childhood and now with my kids as well 😉
---
Poland Itinerary Highlights
Learn about the dark history of Warsaw.
Visit Malbork – the largest castle in the world.
Listen to an outdoor Chopin concert.
Hang out with locals.
Learn to make some traditional Polish food.
See the birthplace of Nicolaus Copernicus.
Drink vodka like a local.
Visit an underground salt cathedral of Wieliczka.
Pay your respects at Auschwitz (optional).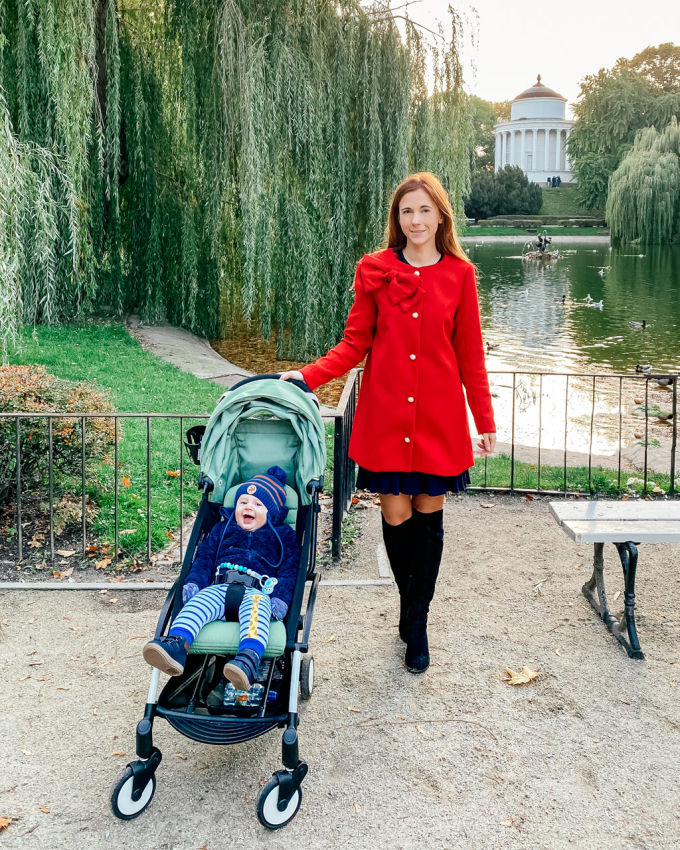 The Best Itinerary for visiting Poland
Day 1: Get Acquainted with Warsaw
If you're flying in, you'll probably first enter Poland through Warsaw, where the main international airport is located. You might also enter through Katowice, Gdansk, or Krakow, but the bulk of international flights come in through Warsaw. So here's where we'll start our journey.
If you're coming by rail, you'll reach Warszawa Centralna, which is the main train station for local and international routes.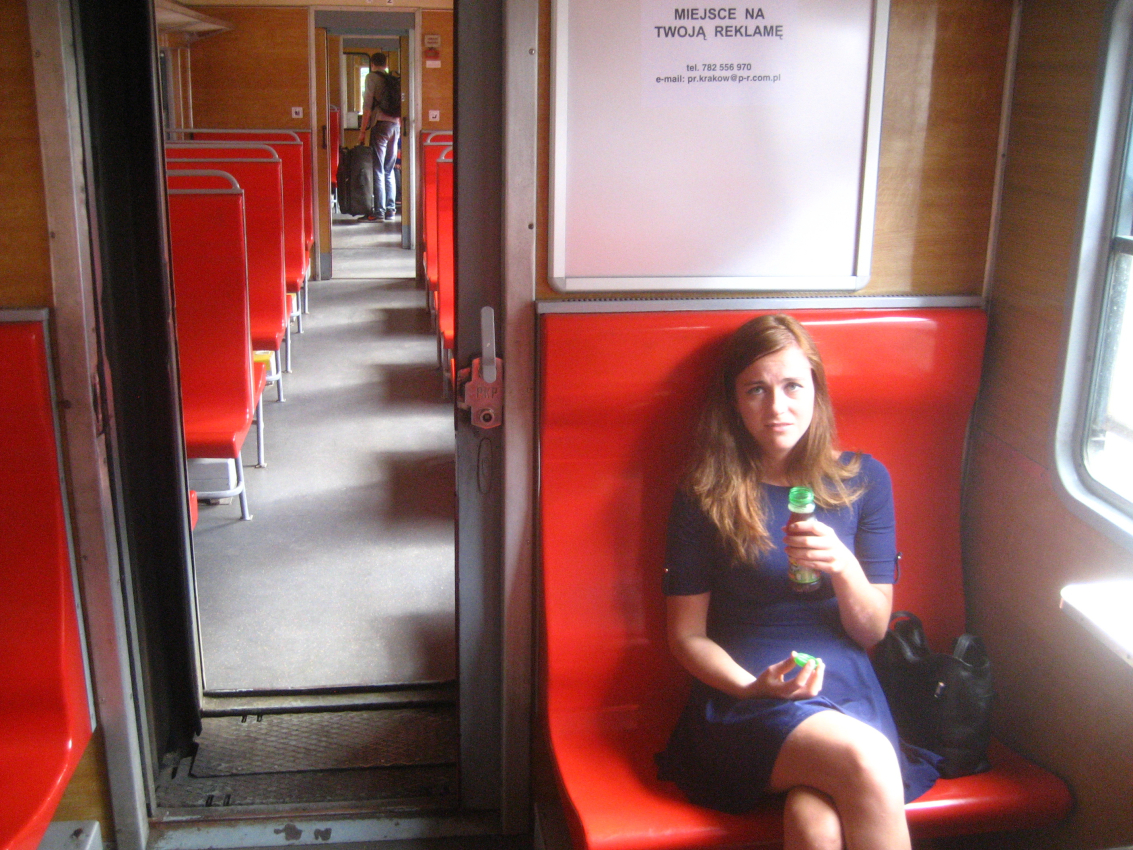 Reach Poland, get acclimatized, and sleep off your jet lag. I don't prefer driving immediately after entering a country. It's always more fun to watch the way the vehicles move first. And it's easy to do this while having an early dinner at one of the local restaurants overlooking the streets.
Try some traditional Polish food at Zapiecek, U Fukiera or the restaurant that overlooks the castle, Przy Zamku. Pierogi, Fasolka po Bretońsku or Golabki are perfect!
If you have more time before dinner, take a tour of the opulent Royal Castle that replaced the Wawel Castle in Krakow as King's Residence.
Info About Warsaw You'll Need Today
Warsaw is the Capital of Poland, but you knew that!
Warsaw is called Warszawa in Polish.
You can book intercity trains at PolRail.
The high-speed intercity trains are called Express InterCity Premium trains (EIP) or Pendolinos.
There are quite a few restaurants in Old Town offering delicious local food!
Entrance to the Royal Castle costs 30 PLN, but is free on Wednesdays.
The Royal Castle is closed to visitors on Mondays.
Where to Stay in Warsaw for a few days
Hotel Bristol, A Luxury Collection Hotel – views and proximity to the Old Town
Hampton by Hilton Warsaw City Centre
InterContinental Warszawa – highest swimming pool in Europe
More recommendations on Where to Stay in Warsaw here.
---
Day 2: Explore Warsaw and learn about its dark history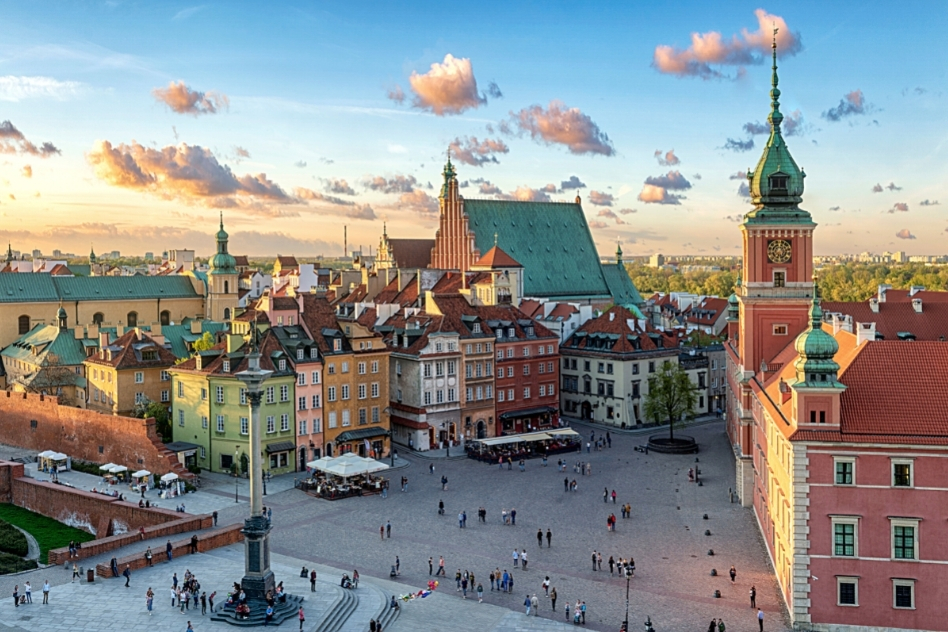 Situated on the banks of the Vistula River, Old Town Warsaw was established in the 13th century. In the heart is the Old Town Market Place which is popular with both tourists and locals. It's the perfect place to enjoy some Polish Hunter's Stew or sip on Kompot while watching the world pass by.
Much of Old Town was destroyed during World War II and rebuilt over time making it almost identical as the original. Interestingly enough, based on drawings of an Italian artist. The reconstructed townhouses and streets look like they did decades ago. The most popular ones to visit are around Castle Square.
You can stroll around Old Town seeing Queen Anna's corridor where King Zygmunt III was attacked in the 16th century. Zygmunt changed Polish history by changing the capital from Krakow to Warsaw.
Climb the 150 steps to the top of the Old Town Observation Tower that overlooks Castle Square or Plac Zamkowy and gives you great pictures of the red and green roofs (in my opinion a must!).
Visit the beautiful St. Anne's Church before you walk along the 2-mile Royal Way with stops at the Presidential Palace, the Chopin Benches that play music, and the Church of the Holy Cross where Chopin's heart is stored.
If you have more time, take a detour at the Church of the Holy Cross to visit the Copernicus Science Center and see his statue nearby.
At the end of the Royal Mile is where you'll find many local shops and cafes, perfect for a bit of shopping before you grab some Polish treats.
After lunch, it's time for something more somber where you learn about the dark history of Warsaw.
Very close to the Old Town is the POLIN Museum of the History of Polish Jews which shows the history of the Jews from the Middle Ages to the present day. You start in a gallery depicting the flight from Egypt, the settlement in Poland, Jewish life in different eras in Poland, the tragic Holocaust and its horrors, and finally the postwar years.
Just opposite the museum is the Monument to the Ghetto Heroes that died in the 1943 uprising. It's built from the materials remaining from the Warsaw Ghetto.
A short walk away is the Cmentarz Zydowski or Jewish Cemetary that holds mass graves of the Jews murdered in the Warsaw Ghetto. It was also a big part of the food smuggling route and holds historical significance.
After this, go for an amble in the gorgeous Royal Baths Park, Lazienki Park (or Krolewskie Lazienki) as it's called. This is the park where you'll find the Chopin Monument that's erected as a tribute to the famous composer. One could call it a Central Park of Warsaw – it's big, full of wildlife, and has a pond with boats and castles inside.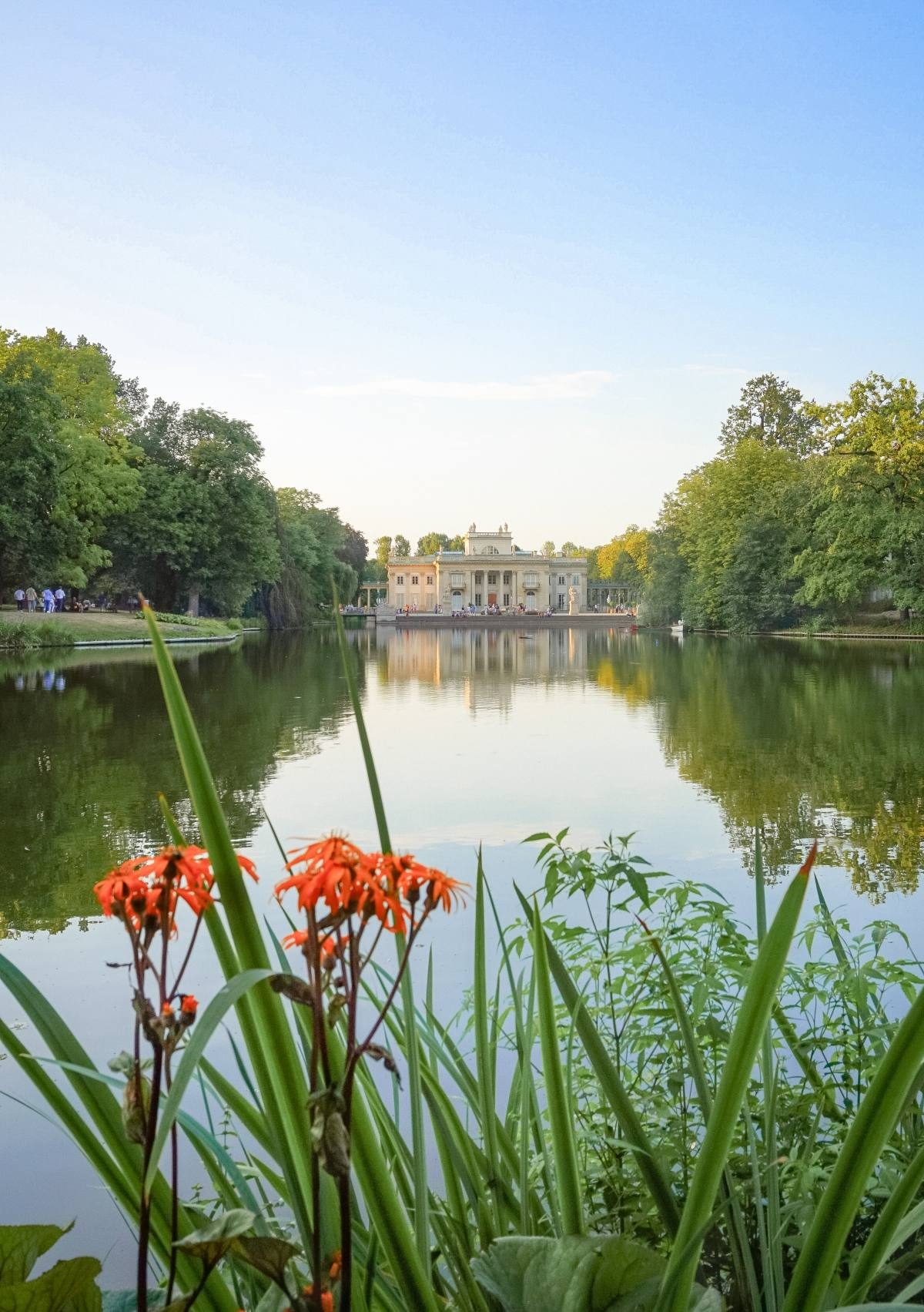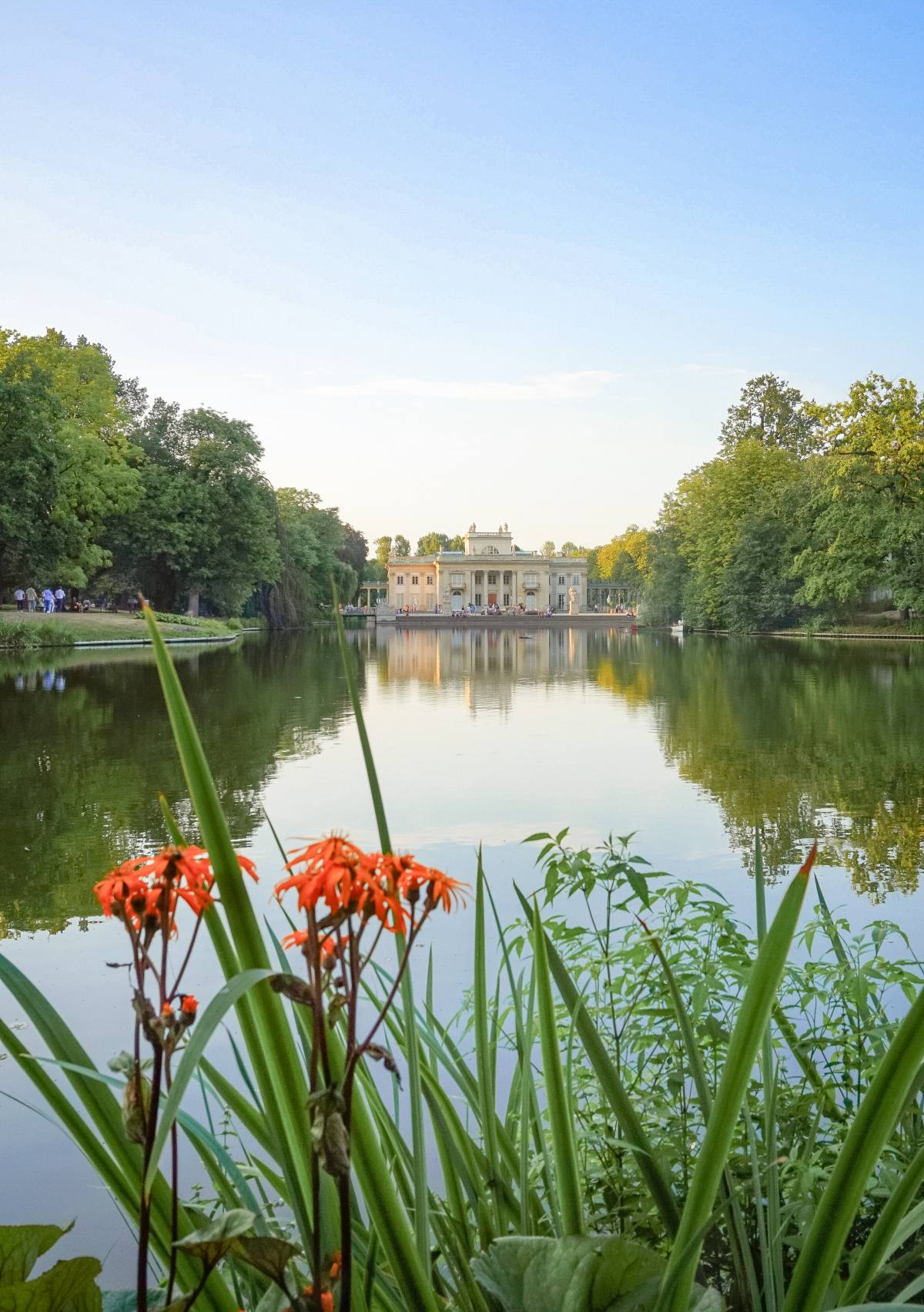 If you're here on a Sunday afternoon between May and September, you'll get to hear outstanding pianists from across the planet play at the free Chopin concert.
At other times, head over to the Chopin Museum in the Ostrogski Palace to priceless memorabilia from Chopin's life.
Then grab a drink of vodka at Zoni while enjoying old Polish fare. Or head for dinner to Dom Polski, Dawne Smaki, Bibenda, or Warszawska.
---
Day 3: Visit Torun, the birthplace of Copernicus
Torun, the birthplace of Copernicus is about 260 km northwest of Warsaw. If you're not doing a self-drive, the easiest way is to take a train. I used to study in Torun and took the 2.5h train all the time.
Situated on the banks of the Vistula river like Warsaw, Torun is also known as Copernicus Town, City of Angels or Gingerbread City. Settled as far back as the 8th century, it is one of the oldest Polish cities and a UNESCO Heritage Site.
Torun's Old Town Market Square and its brick buildings are still beautifully preserved. The monumental Town Hall houses the Toruń Regional Museum or Muzeum Okręgowe that you'll want to visit.
The Leaning Tower is one of the few preserved city fortifications, watch towers and gates.
There are quite a few churches from the 14th century to visit. Torun Cathedral or the Cathedral of Saints John the Evangelist and John the Baptist, St. James the Greater's Church, and St. Mary's Church.
The Gothic-styled Copernicus House, where he was born in 1473 showcases the astronomer's achievements. Being Copernicus's birthplace is not Torun's only claim to fame. It's also famous for its gingerbread.
The gingerbread in Torun is a type of piernik (gingerbread) that's made in molds. You can find out more about the Torun gingerbread at the Muzeum Piernika which shows visitors how gingerbread was made in the Middle Ages and how it's made now.
And last but not least is the famous Torun Castle, another world heritage site that was built by the Teutonic Knights. This castle is popular because unlike regular Teutonic castles that have four wings, it is a horseshoe-shaped two-winged castle.
My favorite place to eat in Torun is Manekin, which now opened branches all over Poland. They serve gigantic French-style crepes with savory and sweet fillings. Try the savory ones, you won't regret it.
Where to Stay in Torun
---
Day 4: Visit the Seaside Town of Gdansk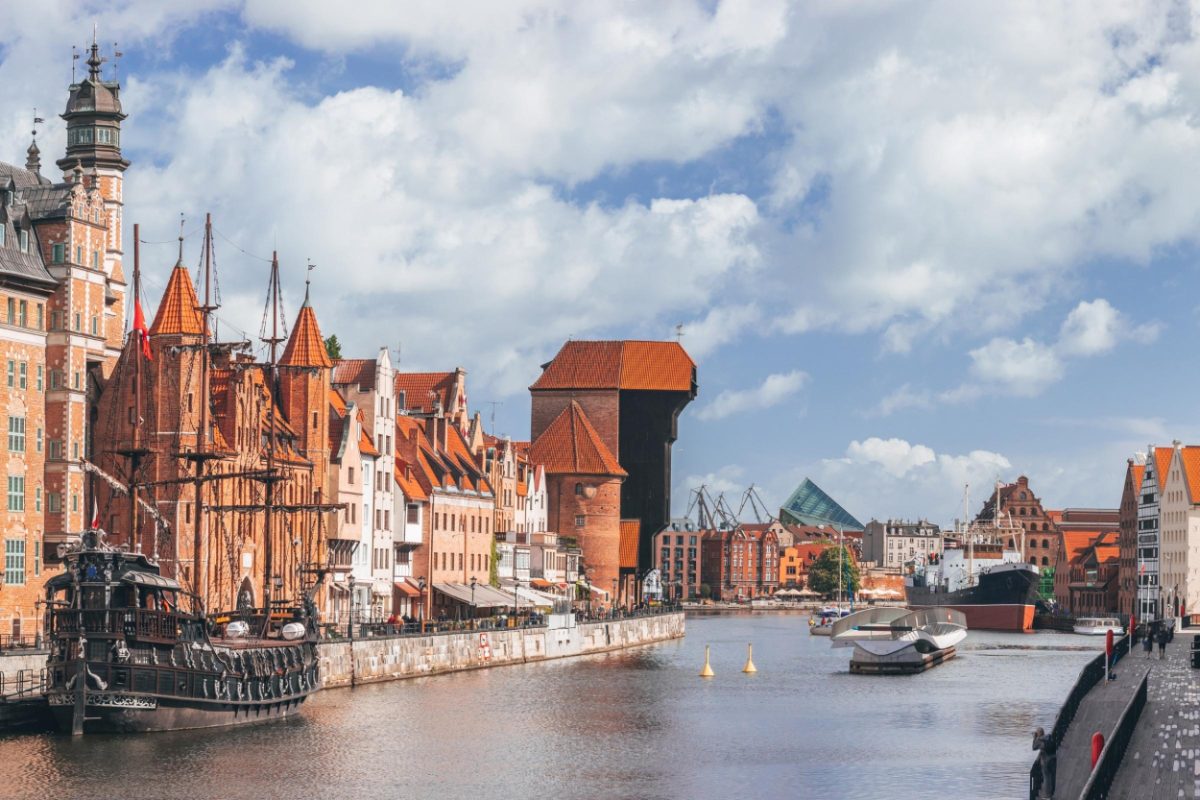 This historic seaside town was the birthplace of the Solidarity Movement that changed politics and aided in the destruction of communist rule. The European Solidarity Centre has exhibits on this movement that are free to view.
Gdansk has been classified as one of the trendiest upcoming cities to visit. As a kid, I spent a lot of time in Tricity (a metropolitan area in northern Poland, consisting of three cities: Gdańsk, Gdynia, and Sopot) because my father is actually from Sopot.
Although a lot of Gdansk was destroyed in WWII, the resilient town that bounced back is perfect for a short visit.
The Long Way, Royal Way, Long Lane, Long Market, Dluga Targ, or Dlugi Targ is the most popular attraction. This 13th-century street running from the Town Hall to the Green Gate is lined with many notable landmarks to admire – Hewel House, Ferber House, Lion Castle, Schumann House, the Town Hall, Neptune's Fountain, Golden House, and the Green Gate.
Also visit the 16th-century Basilica of St. Mary or St. Mary's Church, one of the largest brick churches in the world. Oliwa Cathedral houses the famous Oliwa Organ designed by Johann Wilhelm Wulff in 1763.
See the imposing 15th-century waterfront crane called Zuraw which was used to load ships, and is now part of the National Maritime Museum. Spend the evening strolling along the Motlawa Riverfront nearby, and find a local restaurant to eat at.
If you have time, you can take a tour to Westerplatte and learn about the first battle where WWII started.
Where to Stay in Gdansk
---
Day 5: Take a Day Trip to Malbork Castle
The largest Medieval castle in the world by the land area covered, Malbork is a must-visit. This 13th-century castle built by the Teutonic knights is a UNESCO Heritage site.
It can totally be visited as a stopover on the way to Gdansk from Torun, but I assume you're coming with luggage, so only do so if you're renting a car.
More than half the castle was destroyed in World War II, and more by fires in 1959. But since 1962 it has been restored to reflect the magnificence that it once had.
The 52-acre Castle of the Teutonic Order in Malbork and the twice-reconstructed Blessed Virgin Mary Church along with St. Anne's Chapel hold many exquisite carvings, sculptures, and gothic details that you can spend hours admiring.
You can reach Malbork easily by regional train from Gdansk, or take a private tour.
If you still feel like you have an afternoon left, take a trip to Sopot and stroll along the beach. You can walk along the longest wharf in Poland – molo w Sopocie. For fresh fish during lunch time stop by the Bar Przystan.
---
Day 6: See the First Capital of Poland – Krakow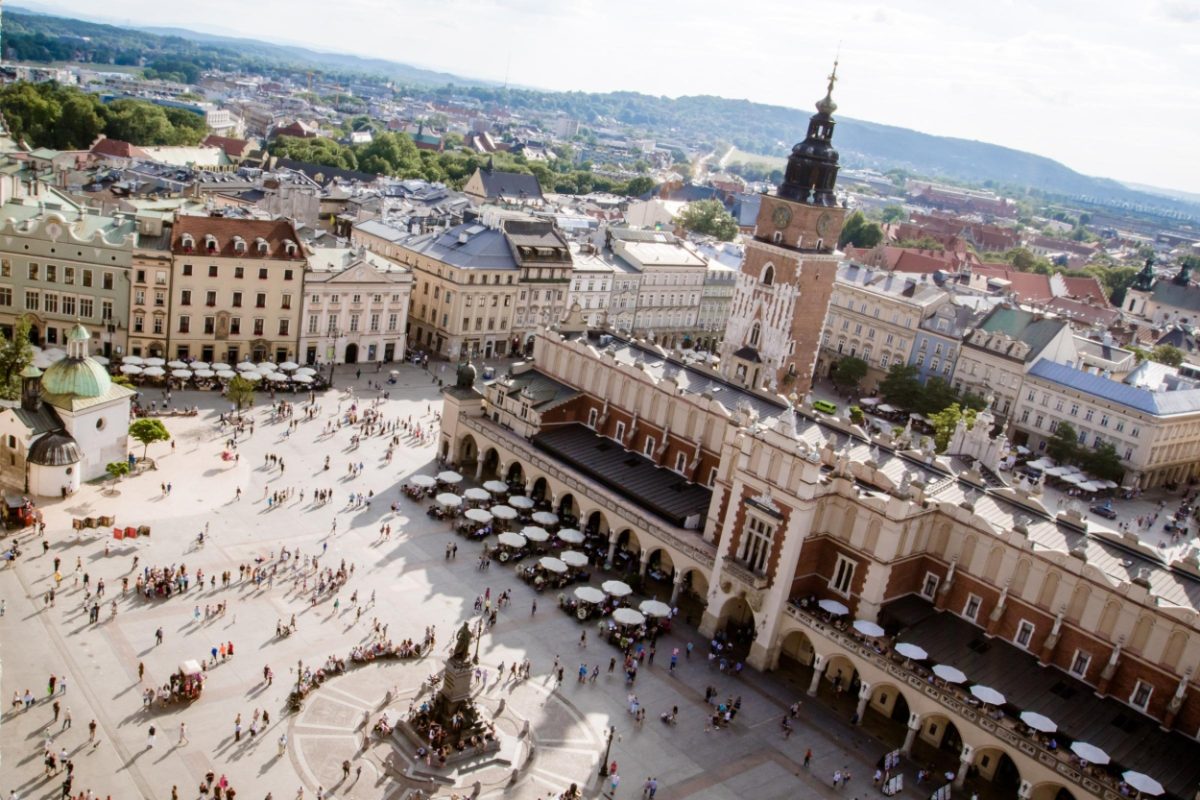 NOTE: I find it strange that various itineraries online never tell you how to get from place to place. This itinerary includes a domestic flight because it's way faster and more comfortable than a train and flights to/from Warsaw are usually the cheapest when flying into Poland.

However, if you manage to get a flight directly to Gdansk then you can explore Gdansk and Malbork first and then take a trip to Warsaw on the way to Krakow – all by train.
It's time to head to the Southern end of Poland to a city you won't want to leave. In fact, you could easily start your trip here and end in Warsaw. You can get here either by train, car, bus or air. I normally recommend 2 days at least in Krakow because there's so much to see.
If you're flying in, you should know that Kraków John Paul II International Airport is the second busiest in the country. And it's another 20-minute train ride or taxi from the airport to the city.
If you're coming by rail, you'll reach Kraków Główny or Krakow Main which is very well connected. If you're driving it's going to take you 6 hours to cover the 583 km to reach here. Add in a few pits stops at local restaurants along the way.
Krakow is a city that wasn't as affected by World War II as Warsaw, Krakow has a different vibe than Warsaw or Gdansk and so much to see.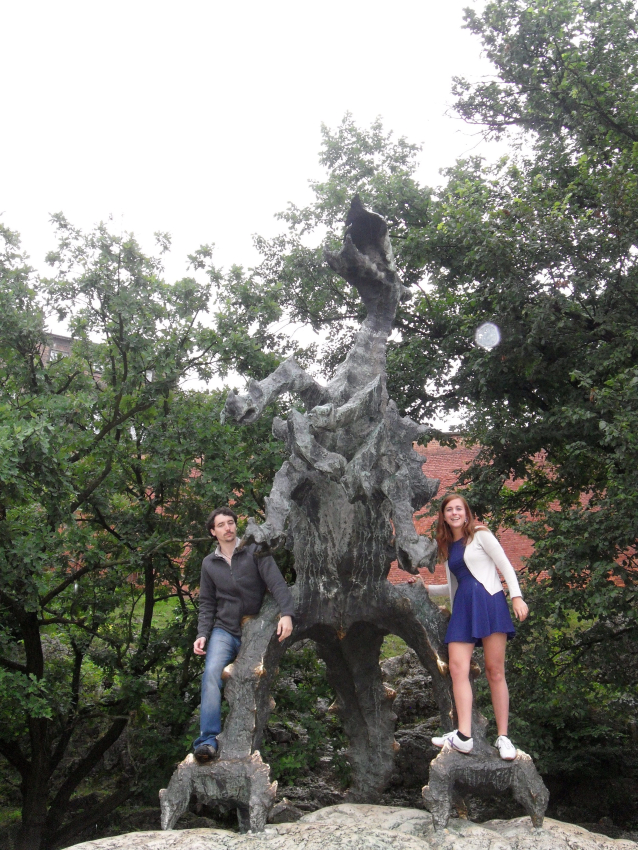 Start with a ramble through the magical Old Town, visit St. Mary's Basilica and climb the tower for a lovely view over the red roofs, and take a photo op near the Barbakan Krakowski or Krakow Barbican, an old fortified outpost.
Visit the UNESCO Heritage Wawel Royal Castle, the first residence of Polish kings that was built by King Kazimierz III the Great in the 11th century. The castle is home to Silver Bell Tower in who's vault are buried notable Poles from different ages.
Wawel Castle is also home to the ornately decorated Wawel Cathedral, Wawel Castle Museums, Zygmunt's Chapel, and the famous Zygmunt's bell that needs 12 people to work in tandem to ring it.
In the evening you can take a relaxing cooking class learning how to make delicious pillowy Polish pierogi.
More on Things to Do in Krakow
Where to Stay in Krakow
---
Day 7: Pay your Respects at Auschwitz or Visit Zalipie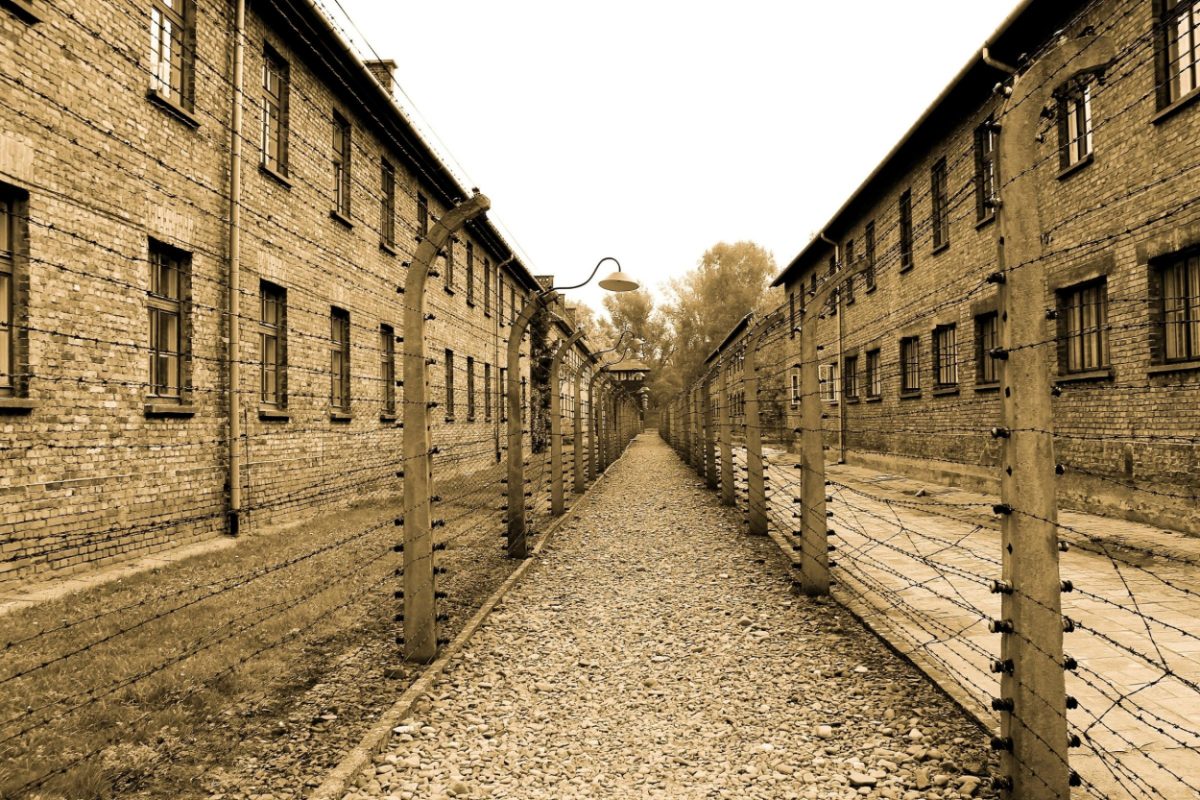 A difficult place to see and experience, Auschwitz Birkenau was a concentration camp that ended many lives during the Holocaust of WWII. Learn about the history of the Polish Jews, their contribution to society, and the heartbreaking stories of death and destruction where 1.1 million men, women, and children lost their lives.
The easiest way to get there is by an organized tour.
If you want to learn more about Jewish history once you get back to Krakow head to The Jewish Heroes Square in Krakow with the empty chairs monument (Jews brought chairs to wait when they were told they were being moved when in fact they were heading to concentration camps).
Free walking tours also start there multiple times a day. The Jewish quarter is often described as a charming area to walk around as it changed into a trendier neighborhood these days, so even though the history is dark I think it's a must-visit.
Once you're at the Jewish quarter you can tour Oskar Schindler's factory. Discover the incredible story of the factory owner who saved more than 1200 Jews during the Holocaust. If you've seen Schindler's List, you'll know how important what this ex-member of the Nazi party did was. His grave in Jerusalem reads "Righteous Among the Nations".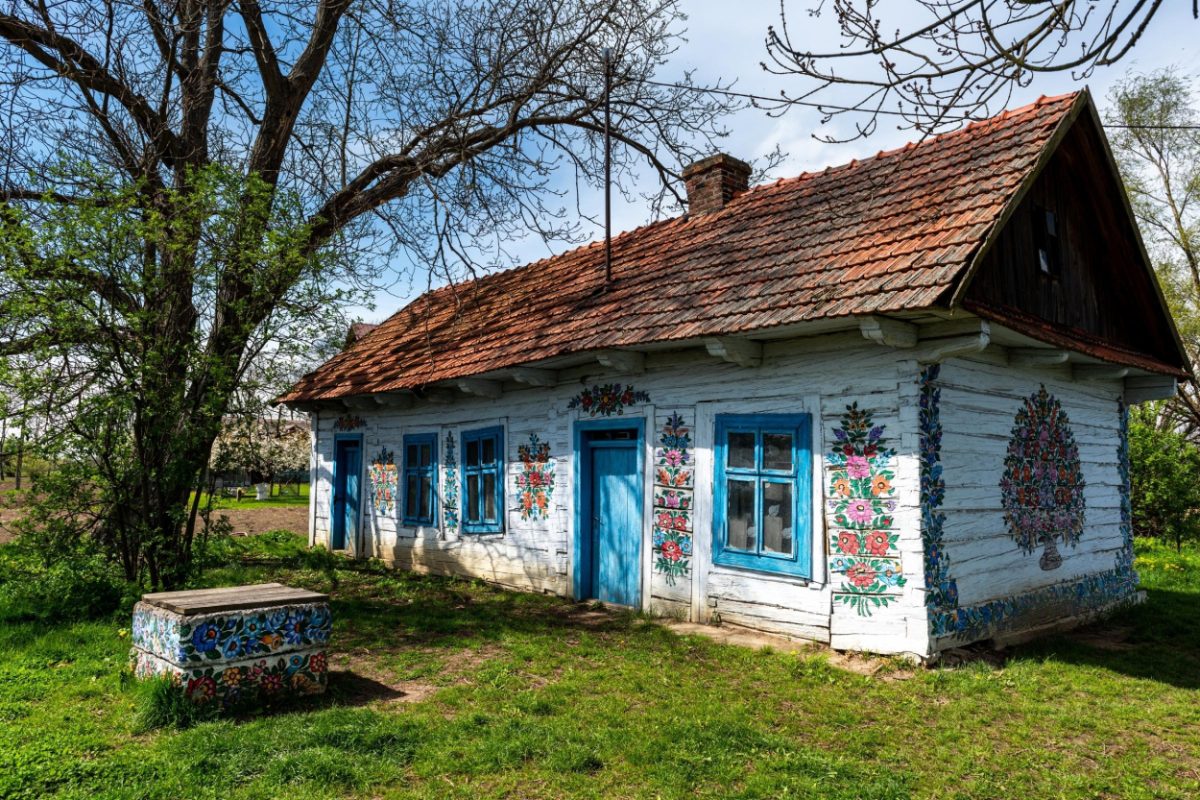 If you don't feel comfortable seeing Auschwitz, you could take a trip to Zalipie. It's one of the most beautiful villages in Poland with tiny wooden houses painted outside and inside. People will let you into their homes and show the colorful decor many of them hand-painted.
To get to Zalipie take a train from Krakow to the nearby Tarnow and then take a bus to Zalipie. You may also check a carpooling option at the BlaBlaCar which is very popular in Poland and find a ride to Zalipie.
---
Day 8: See the Salt Cathedral of Wieliczka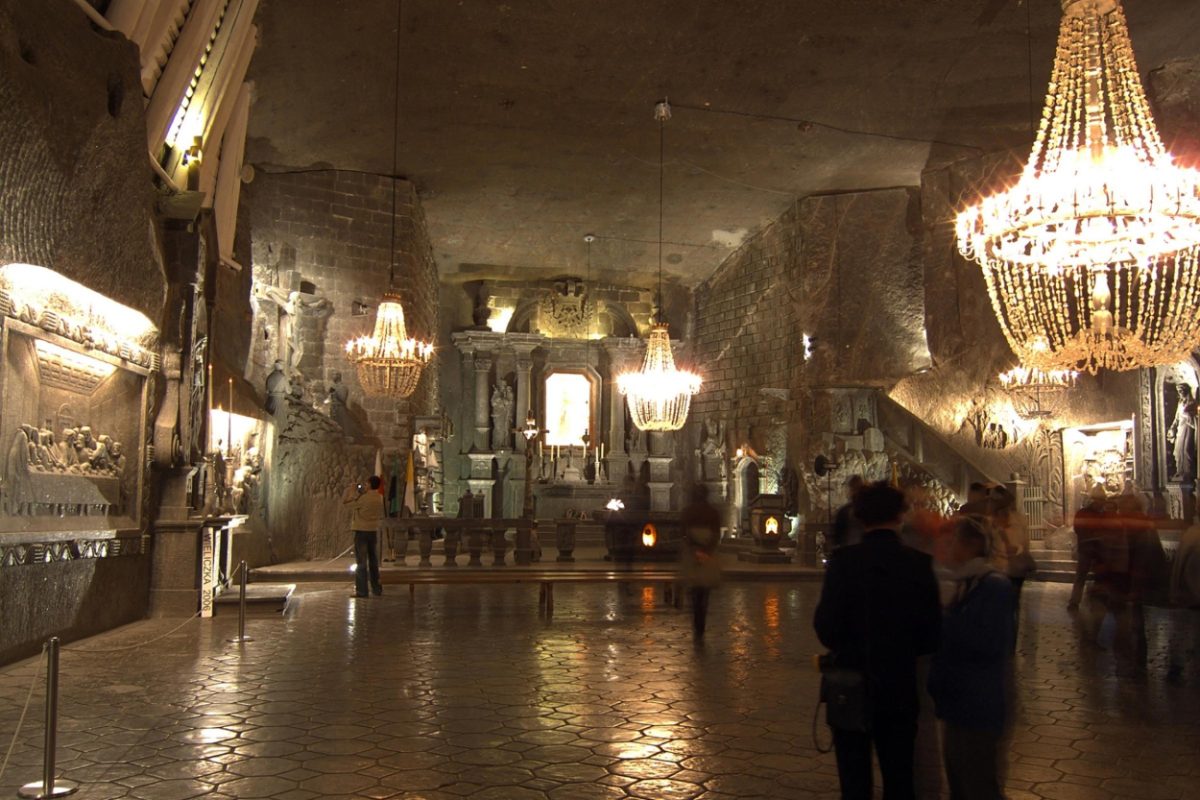 Dating back to the 13th century, the Wieliczka Salt Mine produced salt continuously till 2007. Going down to 327 meters underground, the Wieliczka Salt Mine is filled with 245 km of corridors.
It's also home to the underground St. Kinga Chapel and other chapels made completely of salt. The Crystal Caverns and Grottoes contain some of the purest salt in the world called halite.
There are so many chambers to visit – The Inn Chamber, Boczaniec Chamber, Fortymbark Chamber, Copernicus Chamber, and the station in the underground Goluchowski Chamber. Enjoy your time visiting almost 2500 chambers in the mine!
Wieliczka can be easily visited on a half-day trip from Krakow if you're not self-driving. If you're very short on time there are day trips that combined Auschwitz and Wieliczka in one day, but personally, I wouldn't recommend it. Auschwitz leaves you with a feeling of sadness and I think most people would agree to have a slower afternoon rather than rushing to activity afterward.
Where to Stay in Krakow
It's best to stay in Krakow itself since it's a main connecting town to rail and air, but if you're driving you might drive from Wieliczka to Zakopane and start the morning of day 9 immediately.
---
Day 9: Take a Day Trip to Zakopane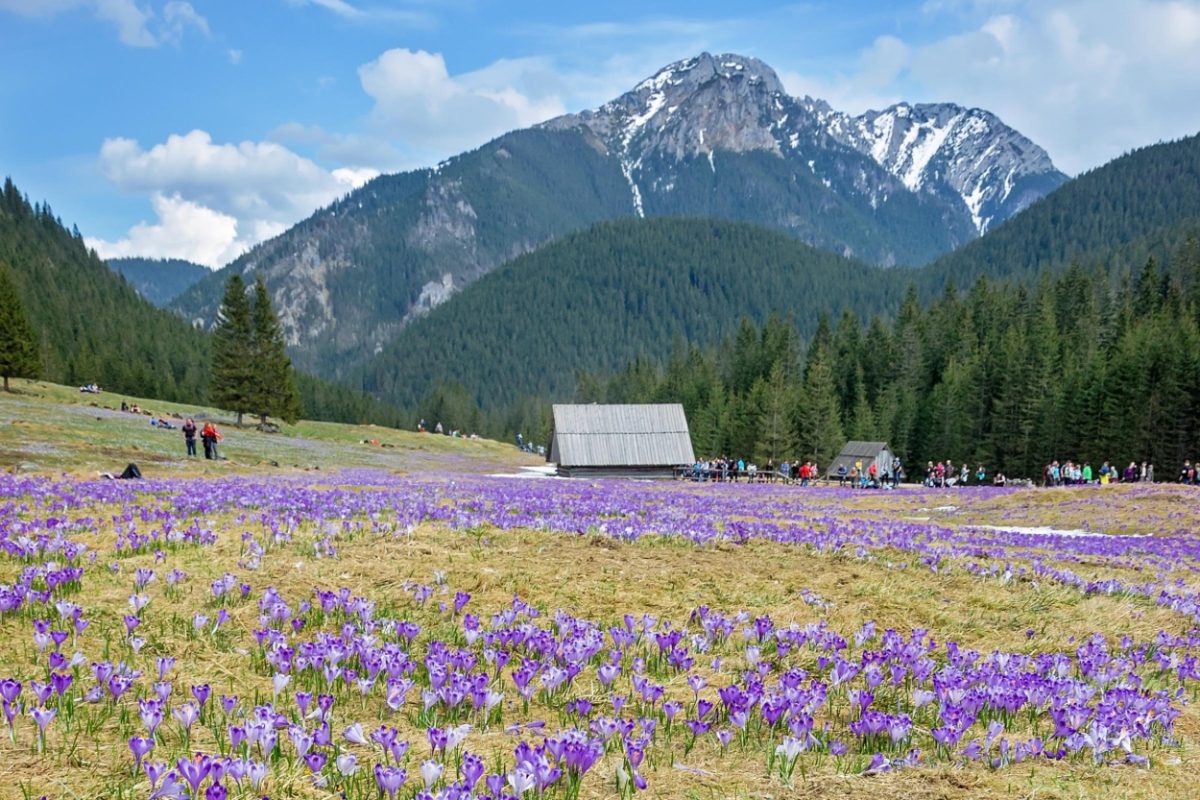 Take a day trip or spend the night in the town of Zakopane in the Tatra Mountains. A popular outdoor retreat, Zakopane is the perfect place for hiking in summer to skiing in winter and hiking in summer. From the Zakopane National Park you can see the beautiful Morskie Oko lake down below.
Spend a peaceful night in the mountains if you can, or head back to Krakow.
If you're there are the right time (summer) you should head to Koscieliska Valley for some horse riding and Chocholowska Valley to see a crazy amount of blue-purple wildflowers called crocus. The Chocholow Pasture is the largest clearing on the Polish side of the Tatra Mountains and one of the largest pastures in the whole Tatra Mountain range.
Food is also delicious in Zakopane, so I highly recommend spending the night if you have time and going to one of the traditional folklore restaurants. Otherwise, fly out of Krakow that night.
Where to Stay in Zakopane
Day 10-11: Continue to Wroclaw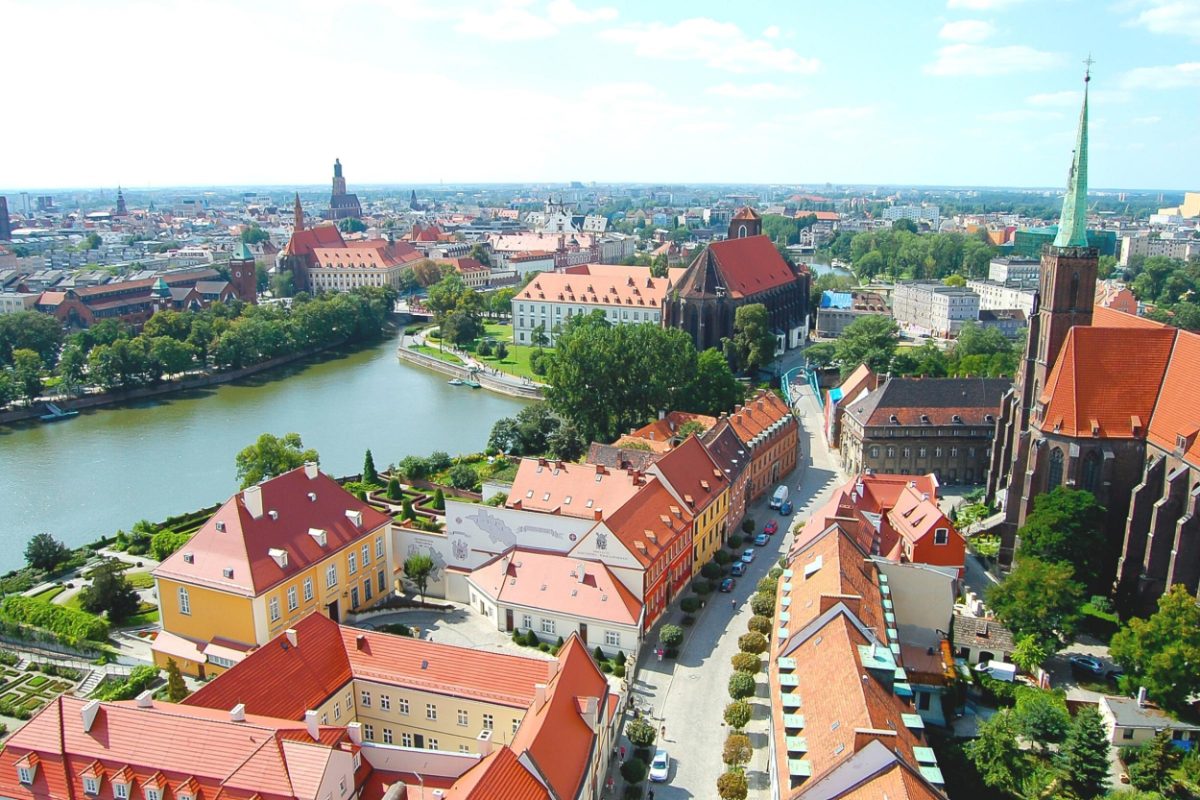 If you have a few more days I suggest Wroclaw. It's the capital of Lower Silesia with a great vibe and slightly.
You can start out by hunting the gnomes. You will come across multiple figures of dwarfs around the old town and the stunning Main Square, which was built in the 13th century and is one of the largest market squares in Europe.
The gnomes' history goes back to the times after World War II when Poland was under communism. Anti-communist activists were writing anti-socialist slogans on the walls. Then, obviously, the authorities covered them with paint. The activists reacted to that by putting a drawing of a gnome on every stain of paint and ultimately they stayed. Currently, you can find over 350 of them all around the city, even on public transport!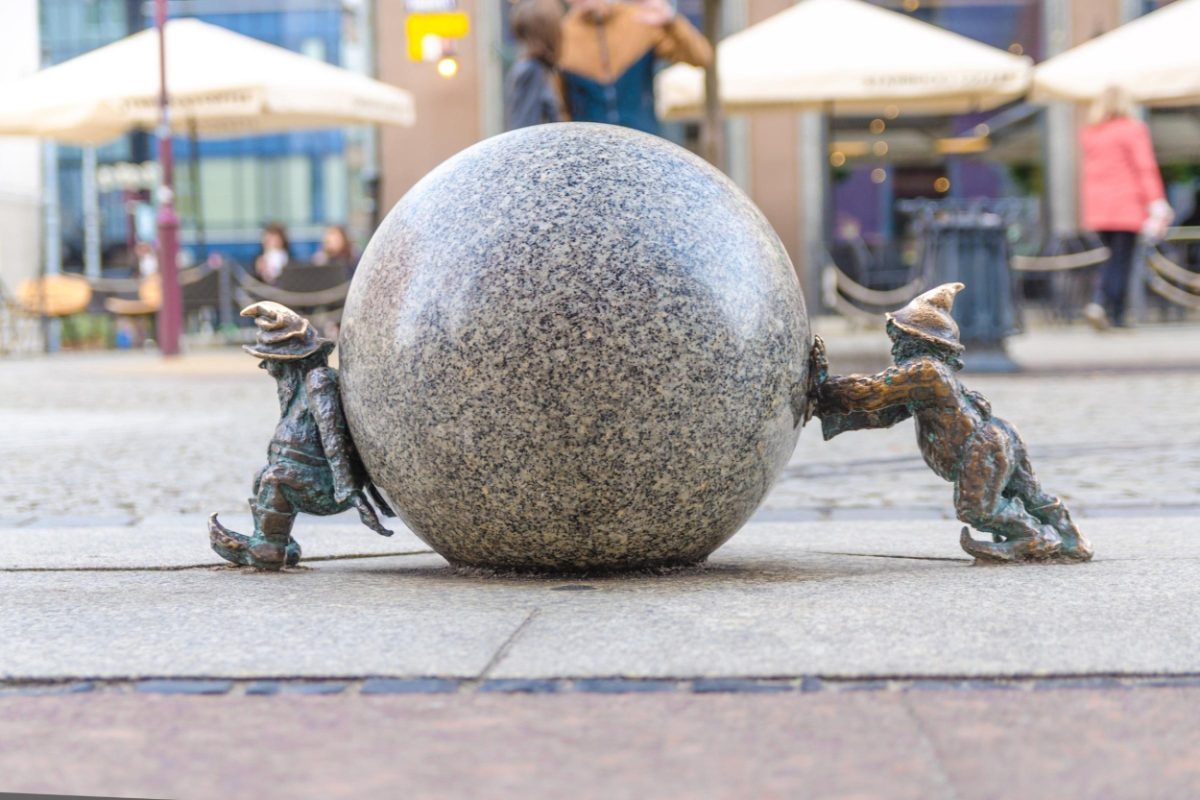 Wrocław is sometimes called the "Venice of Poland". It is located on 12 islands on the river Oder and has 112 bridges. You can take a boat tour, before continuing to Ostrów Tumski.
Ostrow Tumski is on a separate island and goes back to the 10th century
You also cannot miss the Panorama Raclawicka, where the Panorama of the Battle of Raclawicka is located in a rotunda. Its circular nature makes the viewer feel like you are immersed in the painting.
There's also a ZOO, the biggest and most famous in Poland with a few gorillas. In the zoo, you can visit the unique Afrykarium – the first and the biggest aquarium in Poland and the only one in the world which is dedicated to the fauna and flora of the African continent.
In the evening make sure to stop by Wroclaw Multimedia Fountain, which features an impressive water show with accompanying music and lights.
---
Day 12: Take a Day Trip from Wroclaw
Wroclaw is a great base for day trips as there are many incredible things to see in the region for everyone's interests.
Ksiaz Castle and Church of Peace in Swidnica – Discover the highlights of Lower Silesia including one of the prettiest castle in Poland, tunnels from WWII and UNESCO World Heritage Site of Swidnica.
Hiking Trail in Rock City – For hiking enthusiasts, Lower Silesia is a great place! It's a lesser-known spot and you rarely see any foreigners there, but it's basically like charming Switzerland minus tourists.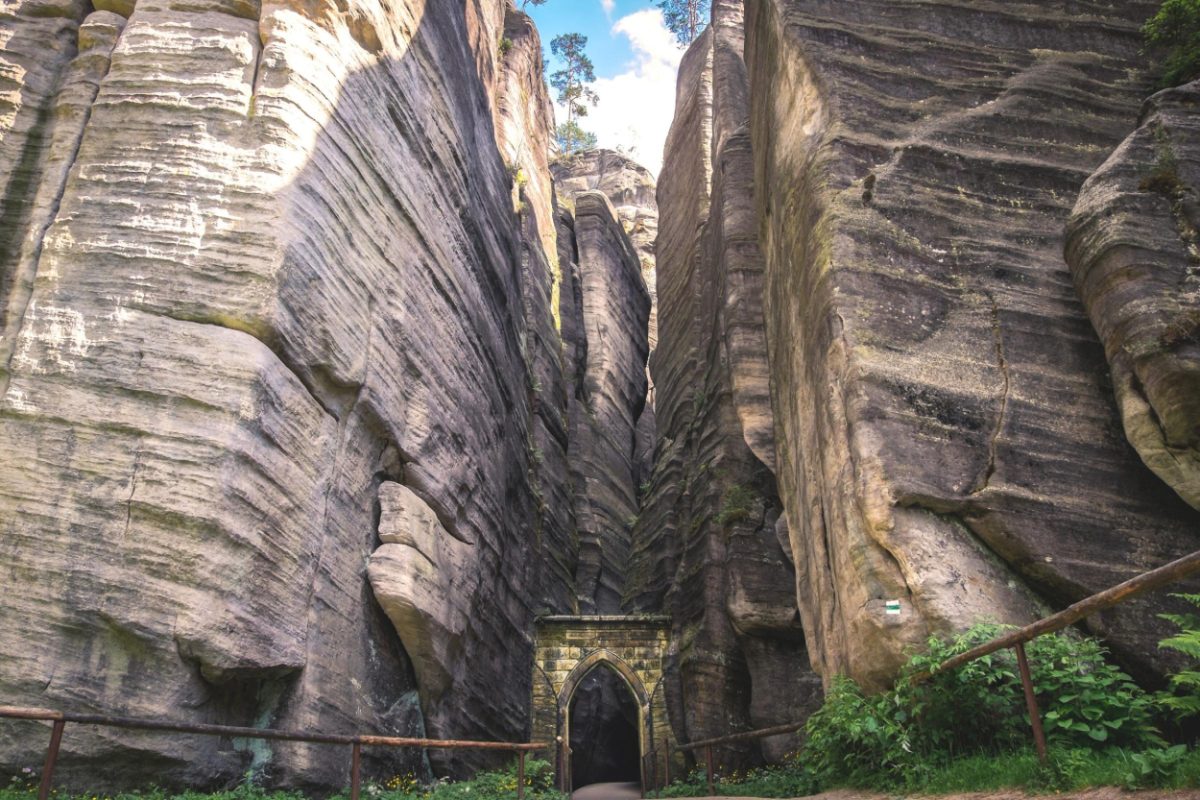 Adršpach: The Chronicles of Narnia – Cross to Czech Republic and see where The Chronicles of Narnia has been filmed. Enjoy spectacular views of gorges, forests, and waterfalls. I love this spot!
---
Day 13: Visit Czocha Castle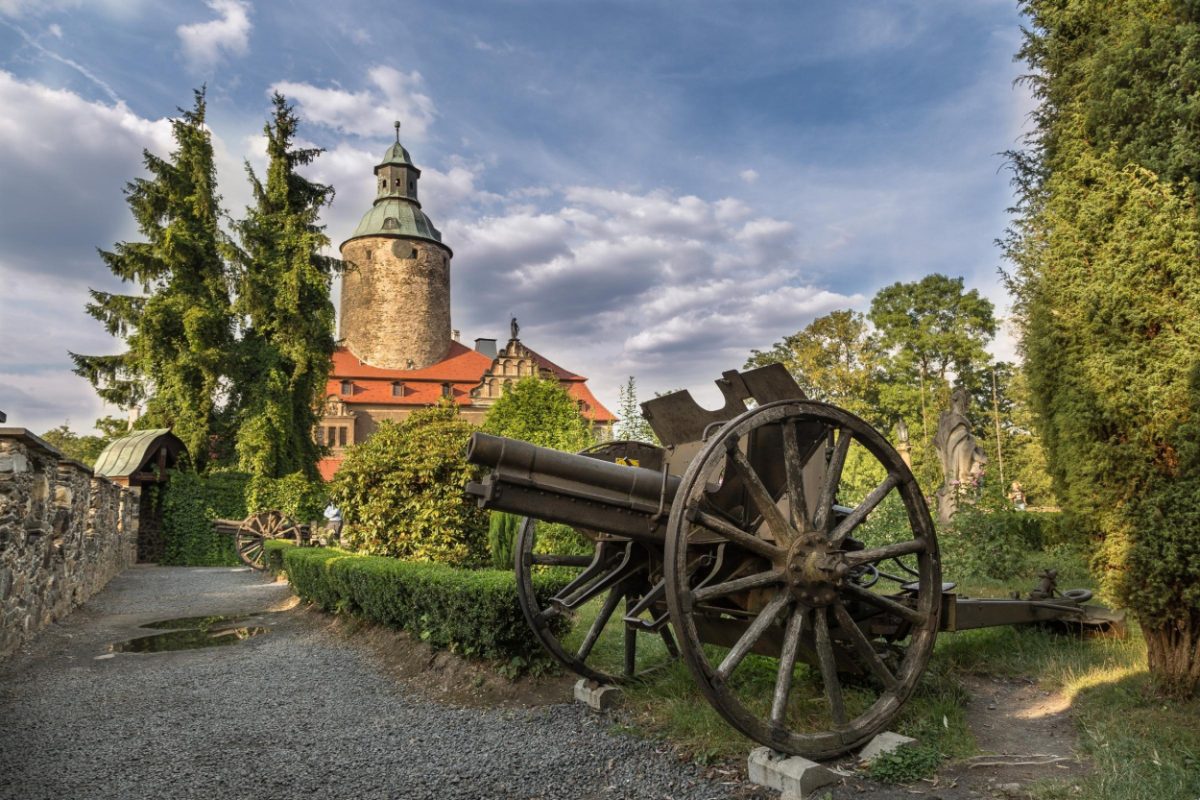 Poland has many amazing castles, but Czocha castle is one of a kind. More importantly, you can actually stay at the castle grounds. There's a unique hotel called Zamek Czocha housed in the 13th-century castle located on the top of a granite hill.
Many legends about the Czocha castle were created. One of them is associated with the "well of unfaithful wives". Some people say that at midnight you can hear women crying from the well. Another legend tells the story of Gertruda – the white lady of the Czocha castle.
The castle is often called a Polish Hogwarts, but its also portrayed in The Witcher. Definitely spend the night and hunt for some ghosts before heading back to Wroclaw or Krakow or Warsaw to catch your flight home the next day.
---
Recommended Reading About Poland:
Most famous books about Poland are usually about WW2. It's not surprising since Poland played an important role in the world war – this is exactly where the war started. However, Poland is not just a post-war country, there's much more to Polish culture and natural beauty.