Add to Flipboard Magazine.
A lot of people don't want to visit Las Vegas because of the classic stereotype that Vegas is only about gambling and getting drunk. In fact, Sin City offers way more than just that. Before I discuss what you can do in Las Vegas apart from spending your money in the casino and partying, I'm going to tell you how I got to fly in a helicopter over the strip. All of this thanks to my gift from Tinggly!
What is Tinggly and how does it work?
Tinggly is a gift service for people who love unique experiences or for those who are unsure what to buy their loved ones. Basically you book a Tinggly gift for $125 and give it to someone who can choose their own experience from the Tinggly database within two years. The website offers various activities all over the globe ranging from romantic dinners to extreme sports and sightseeing tours.
Booking my experience with Tinggly couldn't have been easier. I simply had to place my coupon code on the website and I received a confirmation the same day. As Tinggly is not the actual organizer of the events, I also received my voucher from the company organizing my little adventure in Vegas.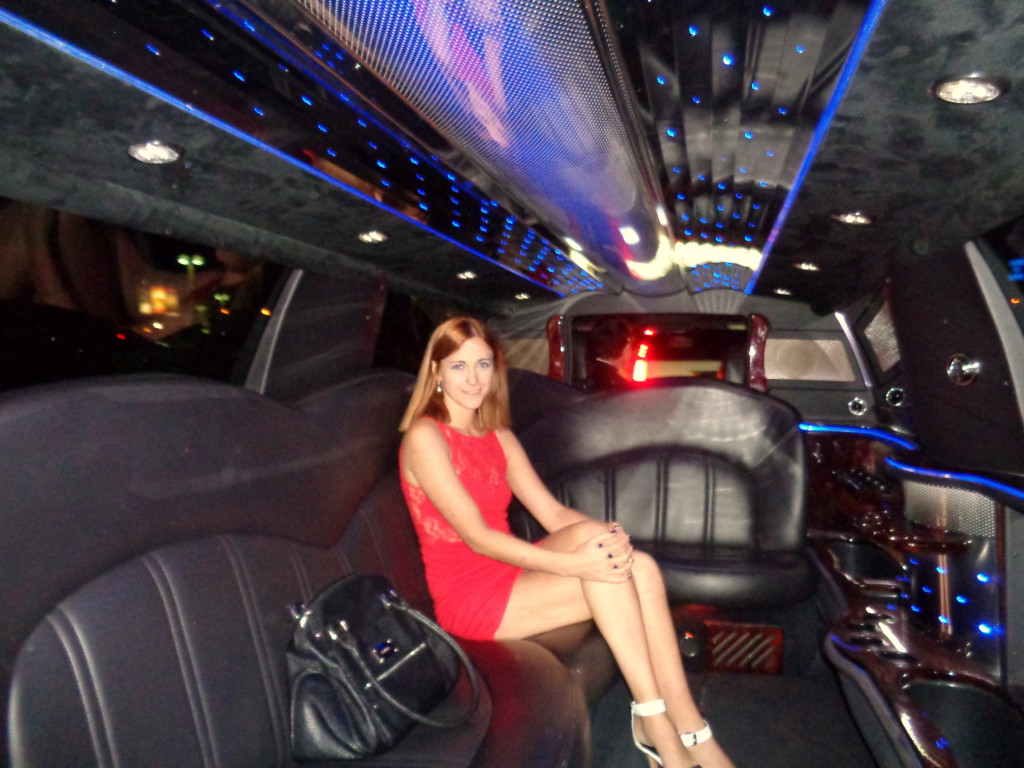 My VIP helicopter flight over Las Vegas Strip
As I was already going to Las Vegas, I chose to go on a VIP helicopter flight combined with a limo service to the airport. My limousine picked me up from my hotel in the evening and to my surprise, for a while I was the only person in the car. My driver explained that I was actually pretty lucky to have the limo to myself, but I also didn't mind when a couple joined me later on.
Before the flight, I was served champagne while the organizers assigned everyone to their seats in the helicopter. I've never been in a helicopter before, but I assumed that it probably would be pretty similar to the Cessna flight I took where I actually got to fly the plane myself!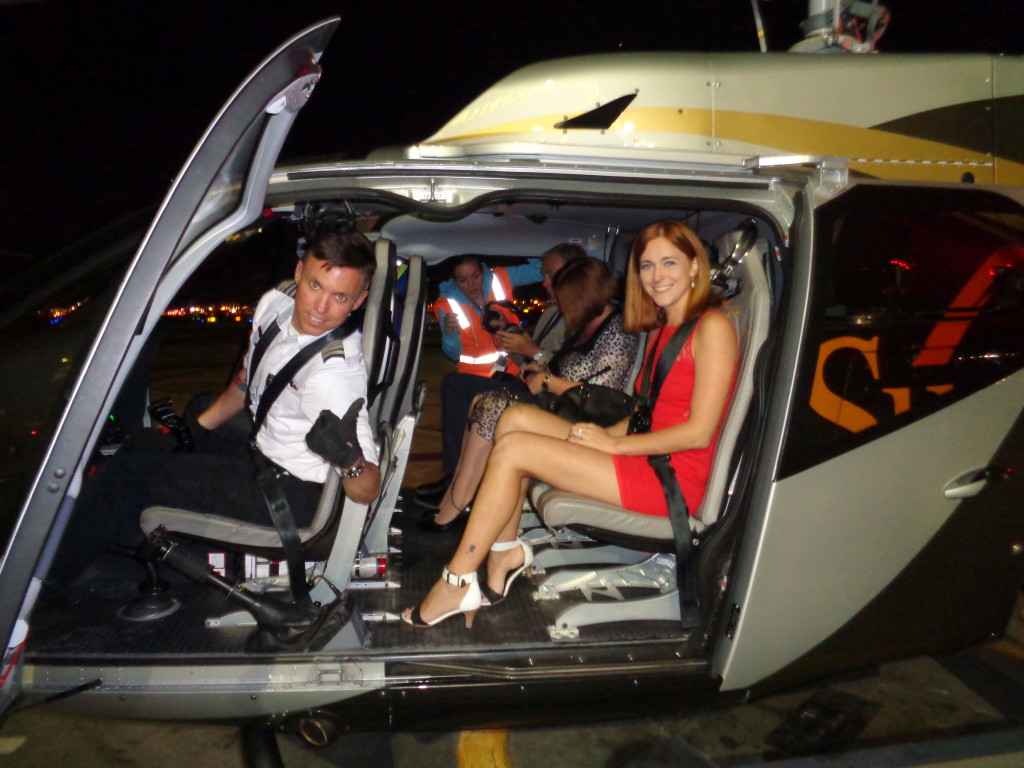 I actually got the best seat in the helicopter, right behind the pilot, so I could see everything perfectly. I expected the helicopter to be extremely loud, but it wasn't any louder than a regular small plane.
Although the flight was only 15 minutes long, it was definitely worth it for the spectacular views. I was able to see every hotel pool from above and the neon lights looked even more brilliant than when you're walking through the strip. The best part was seeing the people in the Stratosphere tower from close up as we flew around it.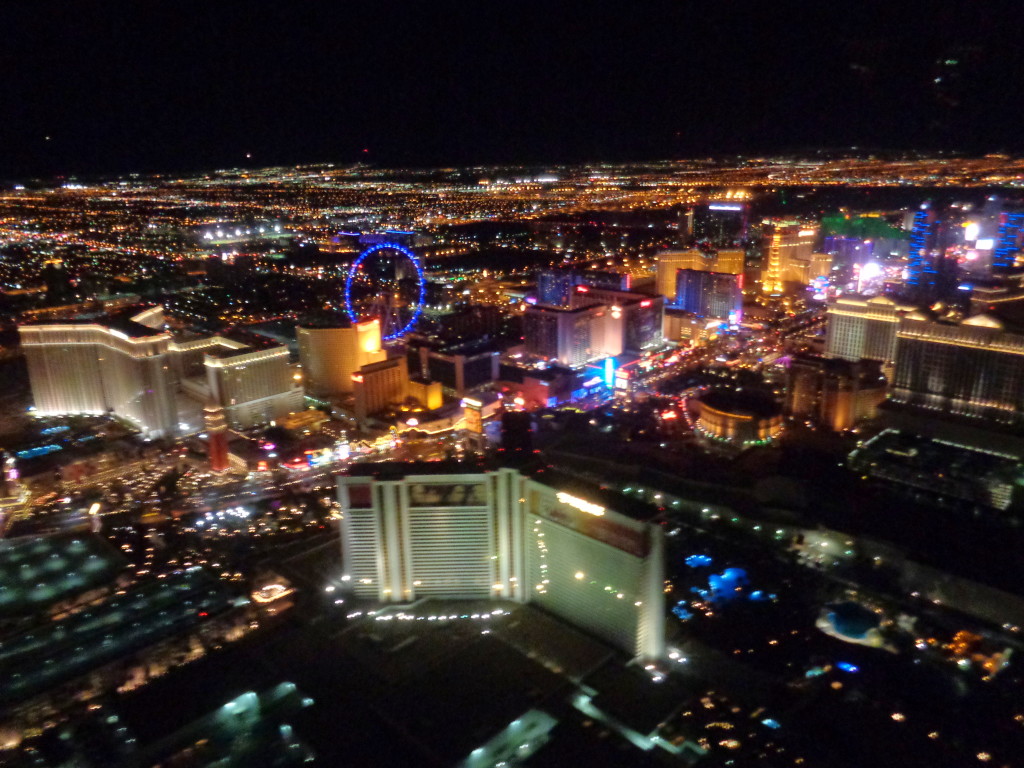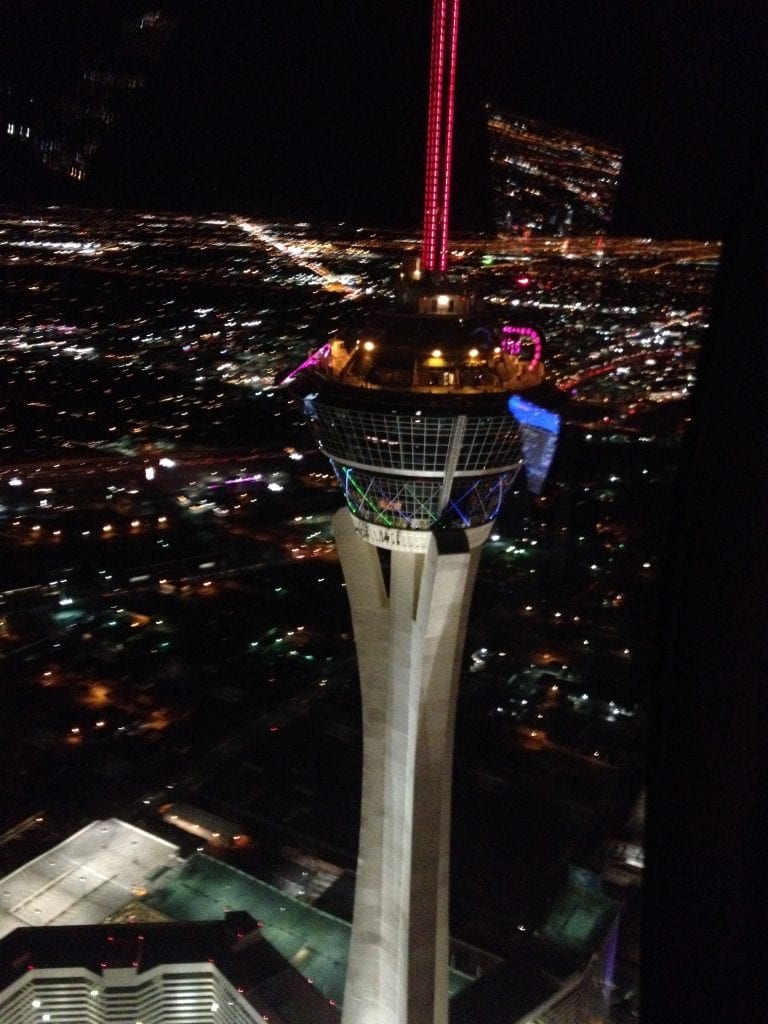 Gordon Ramsay's Burgr
After the flight was over we had more champagne before I entered the limousine again. As the night was still pretty young, I asked the driver to drop me off at the Planet Hollywood Hotel because I wanted to get dinner at Gordon Ramsay's Burgr restaurant.
To my surprise I didn't even have to wait for a table and I could also sit at the bar. The menu of this place is very simple: burgers & salads, but I didn't expect anything else. I ordered a 4-cheese burger and a portion of truffle parmesan fries. When I saw my order arriving I knew I made a mistake ordering fries because the portion was absolutely gigantic! The burger wasn't as good as I expected it to be and it was cooked a bit rarer than I like. I'm not saying that it was a bad burger, but considering the reputation of the place and the price, I expected a bit more.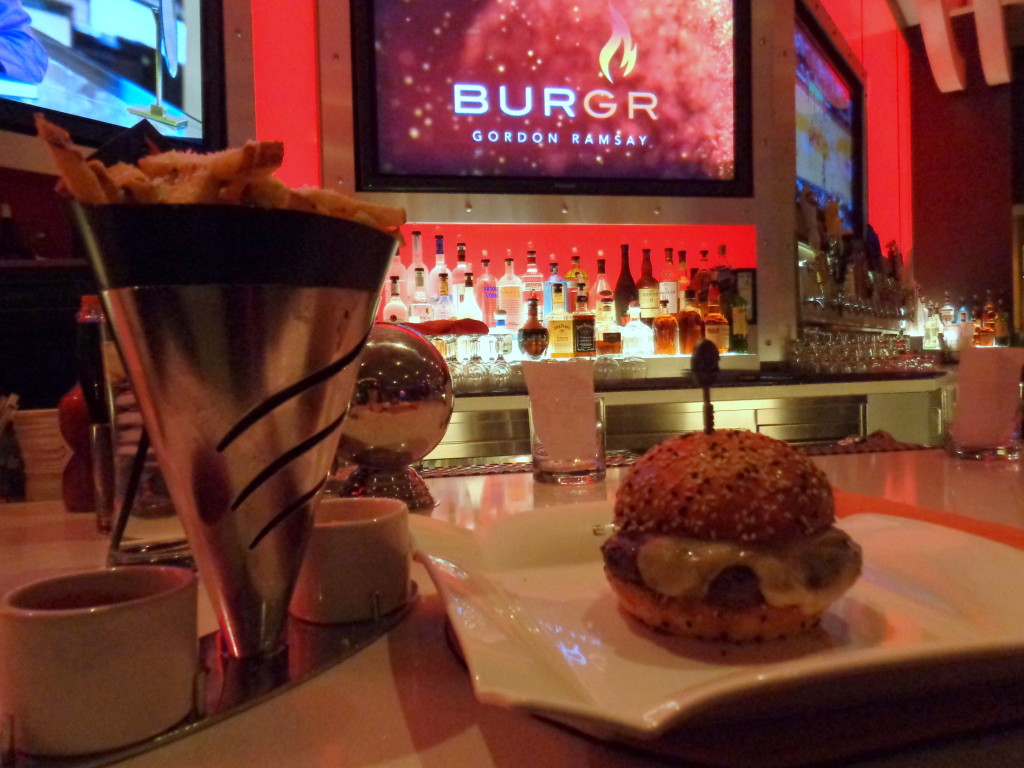 Anyway, coming back to the helicopter flight, I would definitely recommend it as it can give you a quick overview of Las Vegas in style and it's a great experience for those who have never flown in a helicopter before. If helicopters aren't your thing, this is only one of hundreds adventures that Tinggly offers!
Trip made possible in partnership with Tinggly.
All content & opinions are my own.