Portugal has always been at the top of my list of places to visit, so when I finally got a chance to go I didn't hesitate for long. The plan was easy, my ex-boyfriend and I booked tickets to leave from Maastricht and return to Amsterdam. However, even the easiest plans can result in disaster.
Before the trip, my ex-boyfriend and I split up so I asked my good friend to go with me instead. However, because she had to book her tickets for different dates, we only spent one day in Porto together.
On the way to Maastricht Airport, I used the supposedly trustworthy Dutch application 9292.nl which failed me miserably. It told me to go from Amsterdam to Utrecht, then change trains to Maastricht Centraal, and finally to disembark at Sittard station and get a bus. First of all, in Utrecht the train arrived on a different platform which caused me to get on the wrong train. Luckily I realized what happened and caught the correct train. However, when I finally got to Sittard there were no more buses and the next train to Maastricht was leaving in an hour. I had no choice but to take a taxi and I'm not going to lie, it wasn't cheap at all.
Maastricht Airport was so tiny and the only available food was a very bad ham and cheese panini. Yuck, but what could I do. Anyway, by the time I finally got to Porto I was so tired that I just took a cab to the hotel and crashed.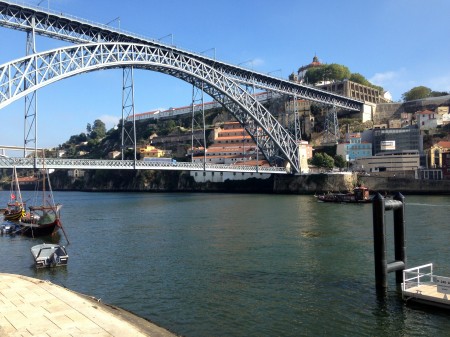 In regards to the hotel, I would advise everyone not to try and book things at the last second. I've always been an organized person, but due to 2 full-time jobs and a full-time Master's study my free time was almost non-existent and finding a hotel in Porto wasn't my top priority. As a result the only hotels available to book on the same day of arrival were obviously either very luxurious and expensive or EasyHotel. Of course we ended up staying at the EasyHotel and to be fair, I was quite satisfied with it. It was satisfactory enough and it had a strangely designed capsule shaped bathroom.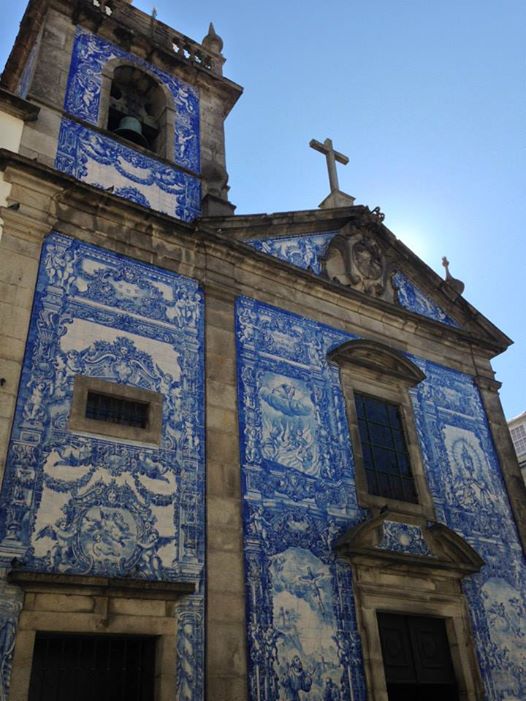 I wish Porto itself was even half as satisfactory as the hotel. Honestly speaking, there is not much to do there and 2 days is more than enough to see everything twice, unless the weather is good for the beach. I visited the famous main station with its beautiful blue and white walls and I went to a few wineries which had free tastings of Port.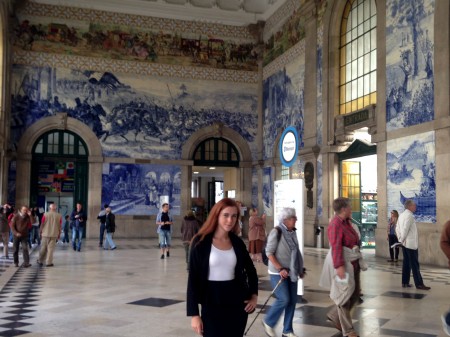 However, it was freezing cold and raining the entire time so most of Porto's attractions were unavailable. We visited the beach but after only 20 minutes I got so cold and wet that I decided to head back to the hotel.
Portuguese food didn't impress me at all. I saw a similar pattern as that of Brazil, meaning that finding a normal restaurant in Porto is pretty much impossible. If you're lucky enough to find a good cafe bar you can get mostly sweet things or bread. When I went to eat at a restaurant I received over-fried calamari with cold potatoes. Luckily, we met a Californian chef who stayed with my friend at the hostel before I arrived and she cooked us dinner. We were quite surprised to go from simple spaghetti to an excellent aubergine pate with home-made garlic bread plus grilled vegetables with carrot sauce and an amazing pasta. WOW!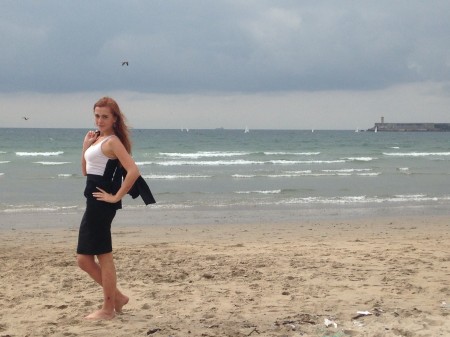 More airlines adventures for my lovely fans – yes, this time I didn't manage to fly smoothly again. I took Transavia airlines and to be fair… I thought Dutch people were organized enough but they kicked all of the passengers out of the terminal and put them in a queue in the pouring rain. We stood outside with our umbrellas, watching arriving passengers running to the terminal trying to escape from the rain…