Denver… From stunning fall colors to epic ski slopes to a buzzing city brimming with things to do, the capital city of Colorado is full of reasons to visit. Set against the backdrop of the iconic Rocky Mountains, Denver is a must-visit city for anyone wanting to experience the charm of the West!
What you might not know is that Denver also has a great food scene. From trendy restaurants in lively neighborhoods to bustling food halls to casual eats, we've rounded up a list of the best restaurants in the Mile High City.
1. Tamayo
This trendy Mexican restaurant is on one of the most picturesque streets in Denver–Larimer Square. For delicious food in a fun environment, check out Tamayo!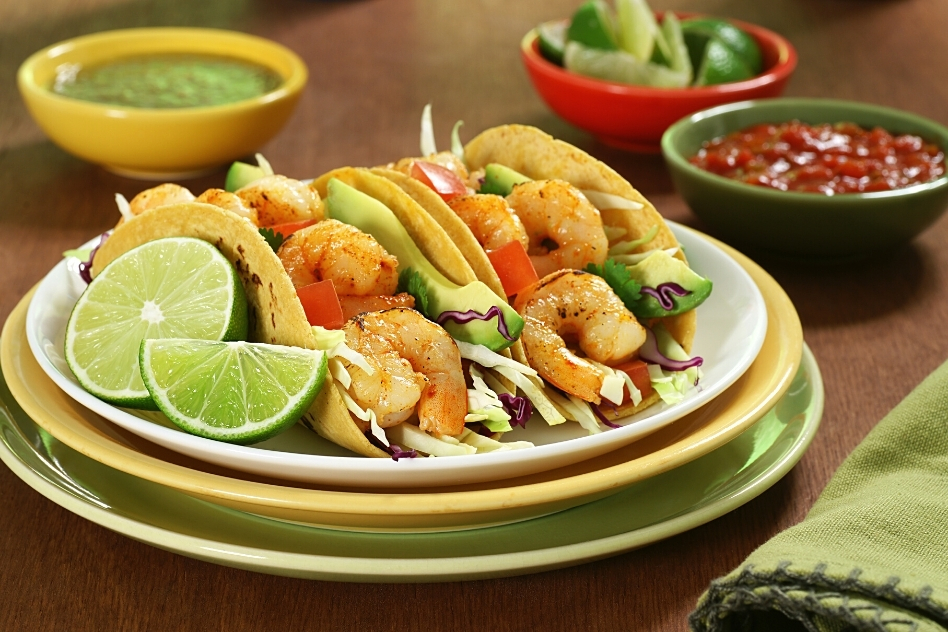 From flavorful fajitas to tasty tacos to some truly delicious Lobster Enchiladas, Tamayo's menu has a great variety of all your favorite Mexican dishes. With a contemporary, hip atmosphere inside plus outdoor seating to enjoy the sun on one of Denver's many sunny days, Tamayo has the potential to become your new go-to restaurant while in Denver.
In the mood for a drink? You can't go wrong here with a classic margarita, but if you're wanting to spice things up a bit, the Spicy Mango Margarita or Ancho Chile Margarita are absolutely delish. In addition to their cocktails, they serve wine and beer.
Don't miss out on the Queso Fundido dip as a starter for the table. Pro tip: Add the chorizo. Totally worth the extra $4.
Location: 1400 Larimer Street, in Larimer Square, Denver, Colorado 80202
Dinner nightly, weekday lunch, weekend bottomless brunch
2. Avanti – A Collective Eatery
If you like your options when you're out to eat or you've got a big group with lots of people to please, Avanti is the perfect place to go. This food-court-style restaurant boasts of "one collective space, seven culinary options". If you're looking for unique food in Denver, you can't go wrong with Avanti.
How it works: Find a table (join the buzzing crowd downstairs or head up to the rooftop for a great view of the city) and order drinks with your server. Then take a stroll around the restaurant or use your phone to browse the menus of the seven different vendors to choose from. Each vendor has a speciality so it's easy for everyone to find something unique and delicious!
Options include delicious brick oven pizzas, tasty TexMex barbeque, unique burgers and seafood options, and more. See below for current vendors serving up delicious eats at Avanti.
Current vendors:
Bowls by Ko – Globally-inspired bowls
Del Mar by Rooted – Seasonal seafood and vegan dishes
Gorlami Pizza – Brick oven Neapolitan pizza
Knockabout Burgers – Craft burger joint with vegan options
Meta Asian Kitchen – Classic and creative Asian street food
Quiero Arepas – Venezuelan style arepas
Vaca Gordo BBQ – TexMex BBQ with accents of Mexican cuisine
Located in the trendy neighborhood of LoHi, Avanti Collective Eatery is a restaurant not to miss while in Denver!
Denver Location: 3200 Pecos Street, Denver, CO
Walk in only
3. Barcelona Wine Bar
If you haven't had tapas before, let me introduce you to one of the very best ways to eat! Tapas are a variety of small savory dishes that originate in Spain. They're designed to order for the table to share and keep ordering until you say "no más!"
At Barcelona Wine Bar, tapas are the specialty. The menu consists of a mixture of classic and unique Spanish dishes and an excellent selection of wine. Try a wine flight or create your own by ordering a few 3 oz glasses. Not a wine person? No worries–they also have a great selection of cocktails and beer if wine isn't your thing.
Not sure what to order? Start with Blistered Shishitos, Patatas Bravas, Croquetas, and Pork Belly a la Plancha.
As you devour those delicious plates, browse the rest of the menu and order a few more plates as you want. That's the best part of tapas–you don't have to just order one thing! Keep ordering until your belly can't take another croqueta. (Okay, maybe just one more…)
Location: 2900 Larimer Street, Denver, CO 80205
4. Little Man Ice Cream
Got a sweet tooth? This whimsical ice cream stand serves homemade ice cream from a 28-foot-tall ice cream can and will satisfy all your sweet cravings! Flavors at Little Man range from classics such as cookie dough, mint chip, or salted caramel to unique seasonal flavors that are always changing so there's always something new to try.
With gluten-free, dairy-free and vegan options as well as an assortment of sorbets and ice cream sandwiches, Little Man Ice Cream has something for everyone.
Try their specialty flavor: Salted Oreo. It's delicious!
Location: 2620 16th Street, Denver, CO 80211
5. Viewhouse
For a restaurant with a view, look no further! ViewHouse lives up to its name with 4 locations around the Denver area all boasting of great rooftop views of the mountains or the city. Each location is unique but all have a vibrant atmosphere with indoor and outdoor screens, backyard games to play, and a full bar. Head here to watch your favorite sports team or as a fun hangout spot with your friends!
Their menu is casual yet delicious with classic apps and a variety of sandwiches, bowls, and entrees. They've got a great brunch menu served on the weekends and happy hour deals from 3-6 pm each weekday. For a casual and fun environment, ViewHouse is your place!
Location: 2015, Market Street, Denver, CO 80205
6. Snooze – An A.M. Eatery
This casual breakfast place is a favorite among Denver locals. There are ten locations around the Denver area but if you want an iconic spot to brunch, head to the Union Station location in downtown Denver.
They serve classic breakfast dishes like eggs, pancakes, and toast while also offering creative dishes with a twist–like the Parmesan-Panko Crab Cake Benedict or the Funky Monkey French Toast.
Their breakfast tacos will make your taste buds dance with flavor. If you're wanting something clean, head to their "Plant Power" menu which utilizes fresh and clean ingredients.
Check out their seasonal menu for unique breakfast foods!
Union Station Location: 1701 Wynkoop Street, Denver, CO 80202
7. Happy Camper
"Don't worry, eat happy!" Happy Camper is a trendy hang-out place with outdoor seating and a beer garden feel. Head here for unique drinks, classic apps and pizza… but mostly for the atmosphere.
It's an open-air restaurant (don't worry, it's heated in the winter!) and the decor is so instagrammable you'll want to keep snapping pics everywhere you go… Even the bathroom!
If you come before 5 pm, expect a trendy sit-down restaurant with good vibes and smiles all around. After that, expect a buzzing bar feel with music, drinks and surprisingly good bar food.
Happy Camper is known for the pizza and their own take on classic bar appetizers. With a full bar and unique cocktails on the menu, Happy Camper is the perfect place for your next night out!
Location: 3211 N. Pecos Street, Denver, CO
8. Sushi Den
If you're a sushi person, check out Sushi Den on South Pearl Street. They pride themselves as having the freshest fish in Denver that's flown in daily. Take a seat at the Sushi Bar to watch the sushi chefs prepare that night's orders or book a table to enjoy the zen atmosphere with your dinner.
At Sushi Den, their menu includes a wide range of options such as classic rolls, tempura, Nigiri sushi, and signature Sushi Den Rolls. Check out the Catch of the Day menu to see daily specialties.
This is a popular place among Denver locals, so booking a table ahead of time can save you from waiting in line.
9. Cherry Cricket
Cherry Cricket is a classic burger joint that has been serving build-your-own burgers since 1945 and has become a Denver favorite. With a long list of classic and creative toppings, you can make your burger just how you like it at Cherry Cricket.
Head here on an NFL Sunday to watch your favorite team play or on any night with a group of friends to enjoy the fun atmosphere!
Not a burger person? No worries! They also serve hearty salads, soups and sandwiches. Make it a meal by adding a classic milkshake or ordering a drink from their long menu of cocktails, wine and beer. Can't decide between a cocktail or a milkshake? Try a boozy shake and you won't have to choose!
Cherry Creek Location: 2461 East 2nd Ave. Denver, CO 80206
Ballpark Location: 2220 Blake Street, Denver, CO 80205
10. Los Chingones
Serving up a "bold, flavorful spin on Mexican favorites", Los Chingones has potential to become your new favorite lunch break or date night spot! From their wide selection of yummy tacos to some truly delicious burritos and burrito bowls to other Mexican favorites, you can't go wrong with this casual and trendy spot.
They are serving up their delicious eats at a few locations around Denver. Head to the Downtown RiNo location for a rooftop experience, go on your lunch break at DTC, or hit up their Larimer Street location for a fun night downtown.
They've got a great happy hour menu with $5 drinks and food from 3:00-5:30 each weekday, so head here after work to unwind after a long day.
My go-to order: Bang bang shrimp tacos and a Coin Marg. Add in some chips, salsa, and queso and you've got a meal!
11. In-In-Out Burger
I know, I know… In N' Out? Isn't that more of a California thing? Technically, yes. But if you've spent any time in Denver in the last two years then you'll know that the In N' Out craze has hit the Mile High City in full force.
When the first of these iconic burger joints opened in Aurora in 2020, the line spanned down the street and it could take up to two hours to get your hands on a legendary "Double Double" burger. Thankfully, In-N-Out locations have started popping up all around Denver so it's become easy for anyone to enjoy this delicious fast-food meal.
If you've never had In-N-Out, they serve one main entree: burgers. What makes them so special? It's debated, but most adorers point to the secret In-N-Out sauce.
If you love grilled onions, pickles and extra sauce, ask for your burger "animal style". For a clean option, order it "protein style" to get a lettuce bun. Top off your meal with fries and a delicious ice cream shake to make it a meal worth all $8!
Downtown RiNo Location: 2463 Larimer Street, Denver, Colorado 80205
12. Denver Central Market
Topping off our list of Denver restaurants is another food court with eleven different vendors to choose from. Located in the popular RiNo neighborhood, this food hall is the perfect place to meet up with friends or have a night out!
Start off your meal with a coffee from Crema Coffee or grab a drink from Curio Bar if you're looking for something a little stronger. Then take a stroll around the food hall and decide what you're craving!
Are you a sucker for Italian? Head to Vero Italian for delicious wood-fired pizza and handmade pasta. Craving something clean? Green Seed is known for their fresh seasonal produce prepared in dishes that will make you feel healthy and your taste buds happy! Head to Tammen's Fish Market if seafood is your thing or to Izzio Bakery if you want the most delicious fresh baked bread.
My personal favorite is the ice cream flight from High Point Creamery. They use fresh ingredients to create some truly scrumptious and unique flavors and with an ice cream flight, you don't have to pick just one! Choose whatever flavors tickle your fancy, but if you need some help, the brown sugar cinnamon is not to be missed.
Location: 2669 Larimer Street, Denver, CO
If you don't have time to try all these restaurants and hangouts, take a quick food tour of Denver that will introduce you to the best Denver foodie joints. These are recommended.
---
Bonus: Where to Stay in Denver when you Visit
Here are a few good options to stay in when you visit.
Downtown Denver
River North Art District
Have a great time exploring the food and culture in Denver, and come back and let me know what you love best!