Lapland is home to over 200,000 reindeers, each with an owner, as there are no reindeers living in the wild surprisingly. Obviously I couldn't leave Lapland without experiencing a reindeer safari in the snowy forest.
When my friend and I entered the Lapland Safari office we got handled a pair of woolen socks, boots and a warm onesie. I have to say I was a bit concerned about the lack of boots, as my heels melted in the snow a bit. As usual, I didn't pack very well for Finland, but you can avoid my mistakes.
We hopped on a minibus that took us to finally meet the reindeers. Our reindeers were waiting for us ready to take us to the forest. I've had no idea before that reindeers have to be trained for 2-3 years to drive a sled. I guess they're slow learners.
Reindeer and Husky Safari in Lapland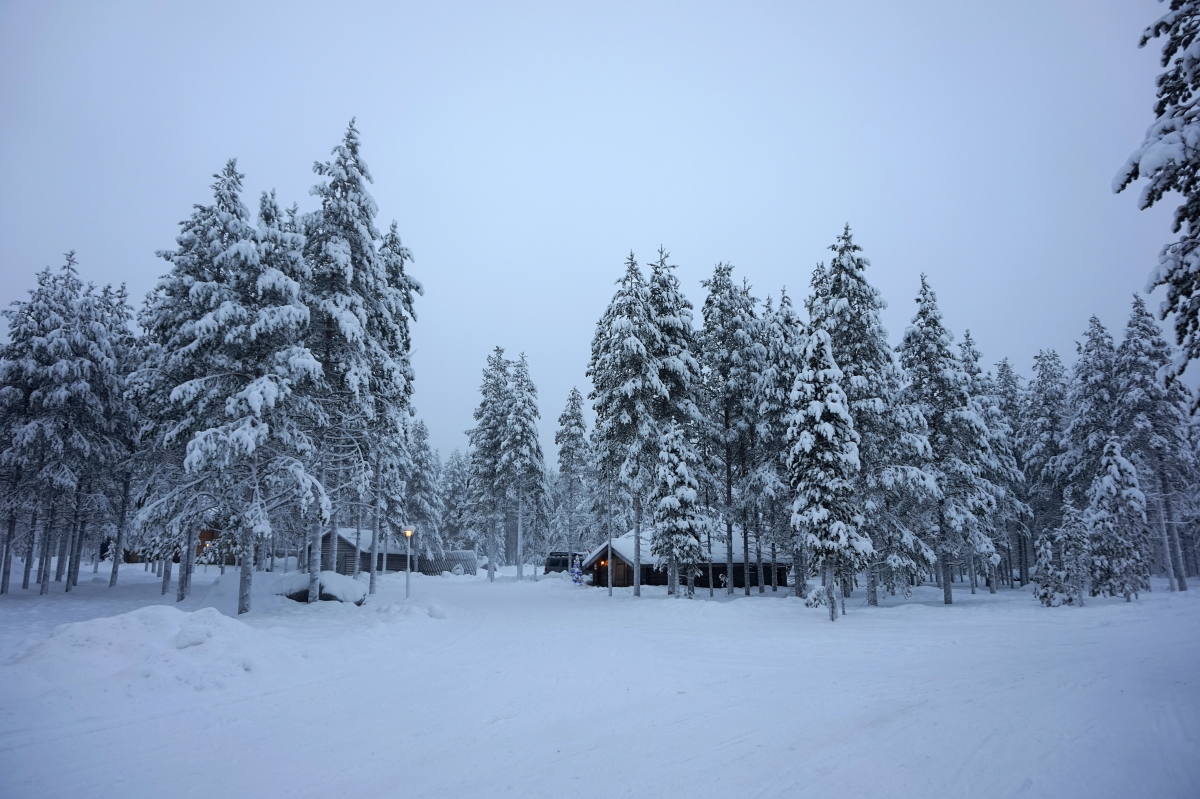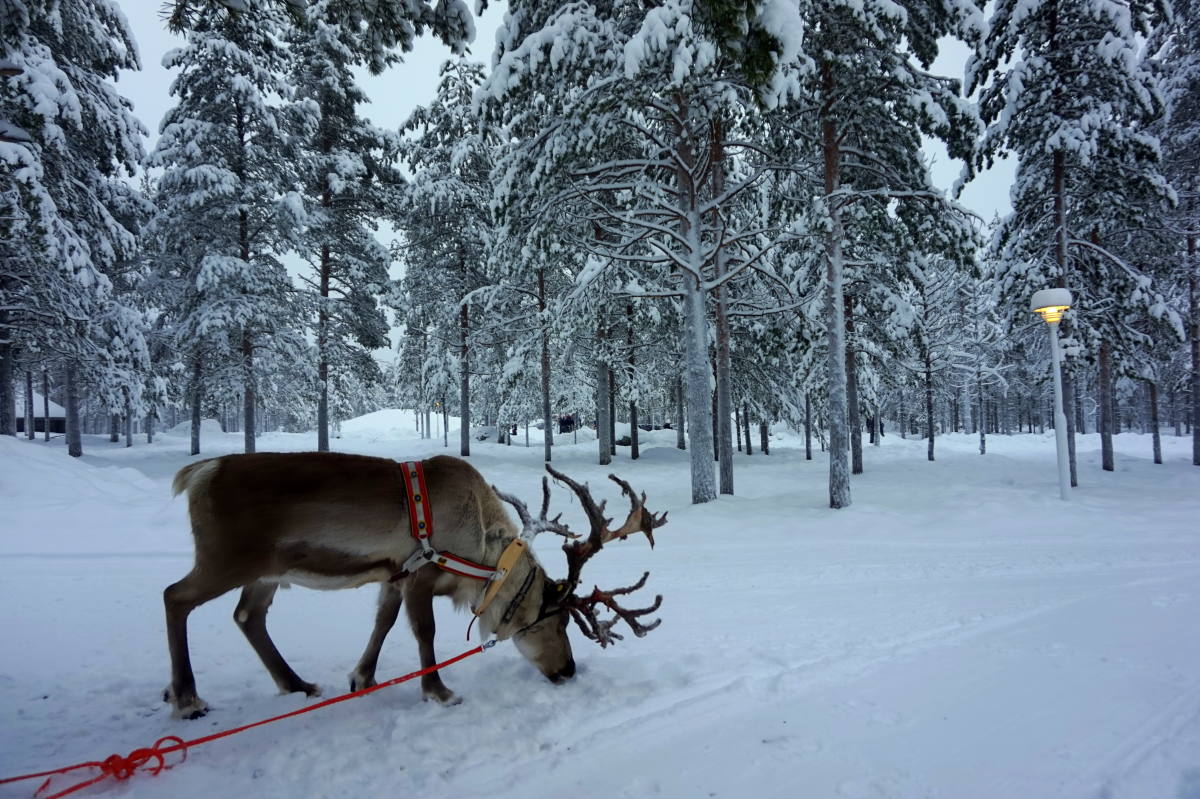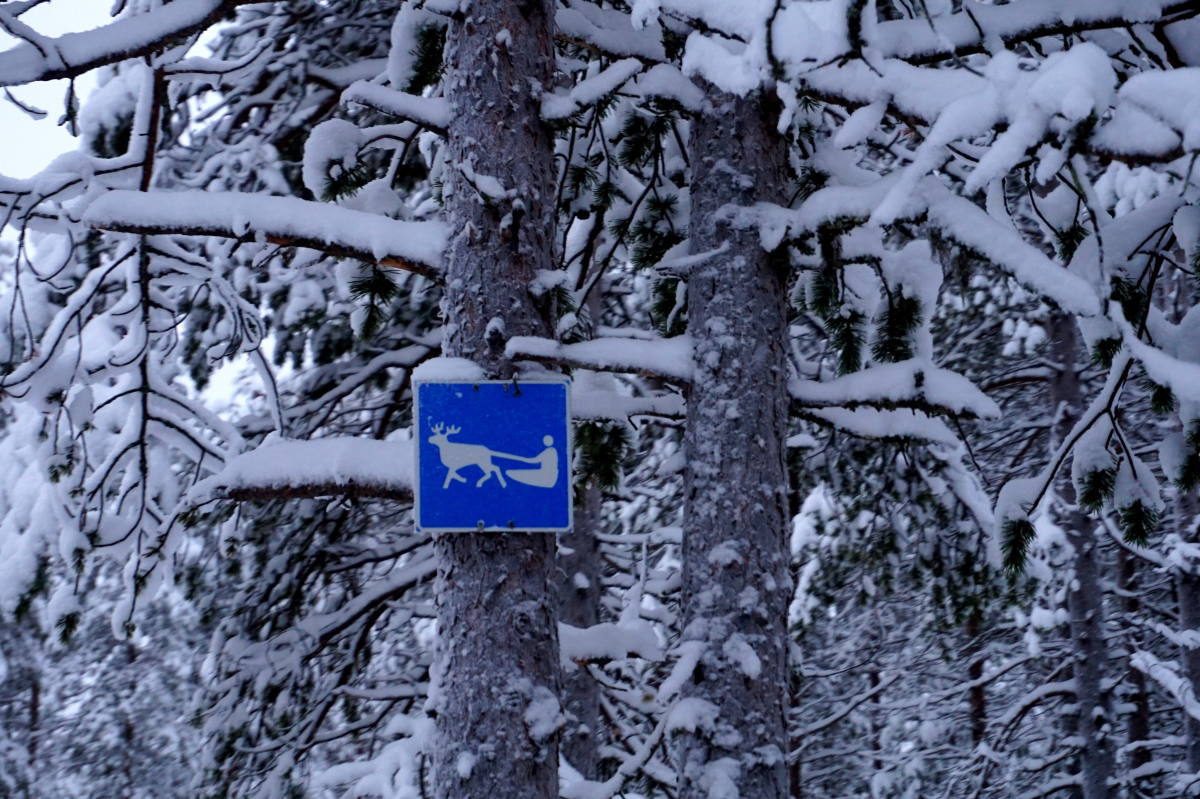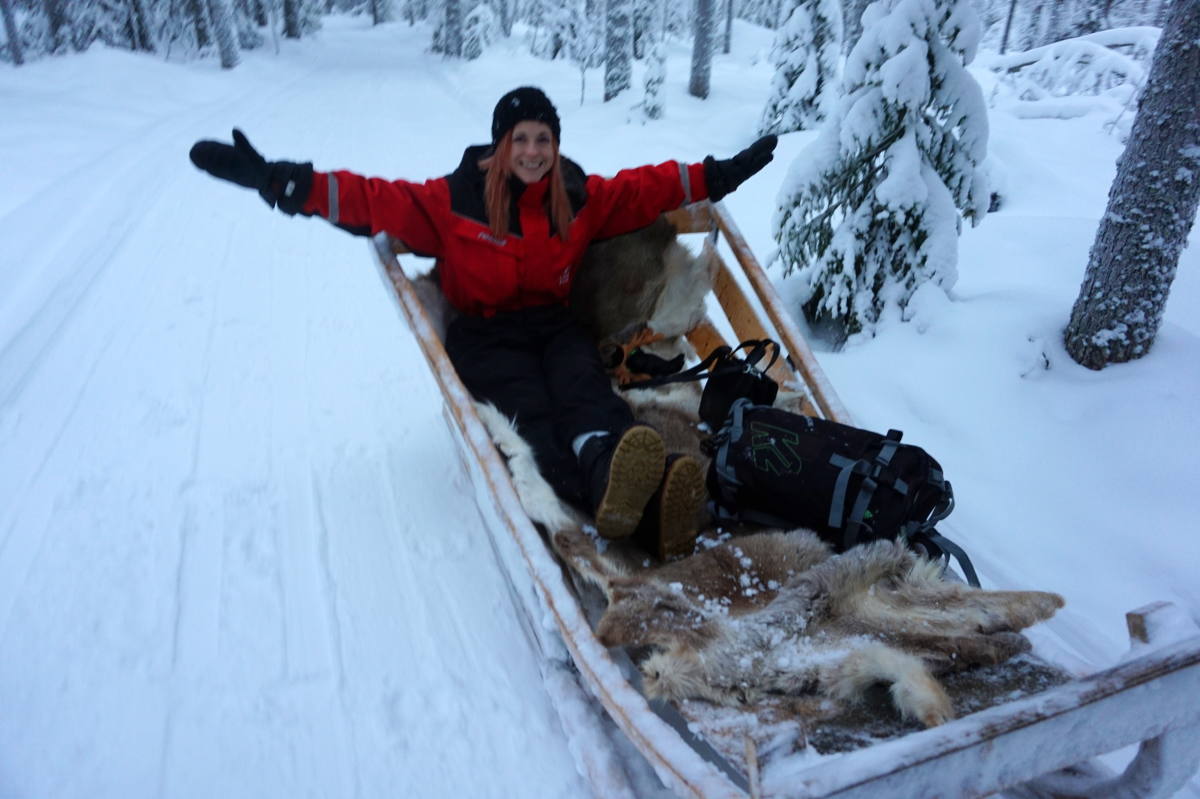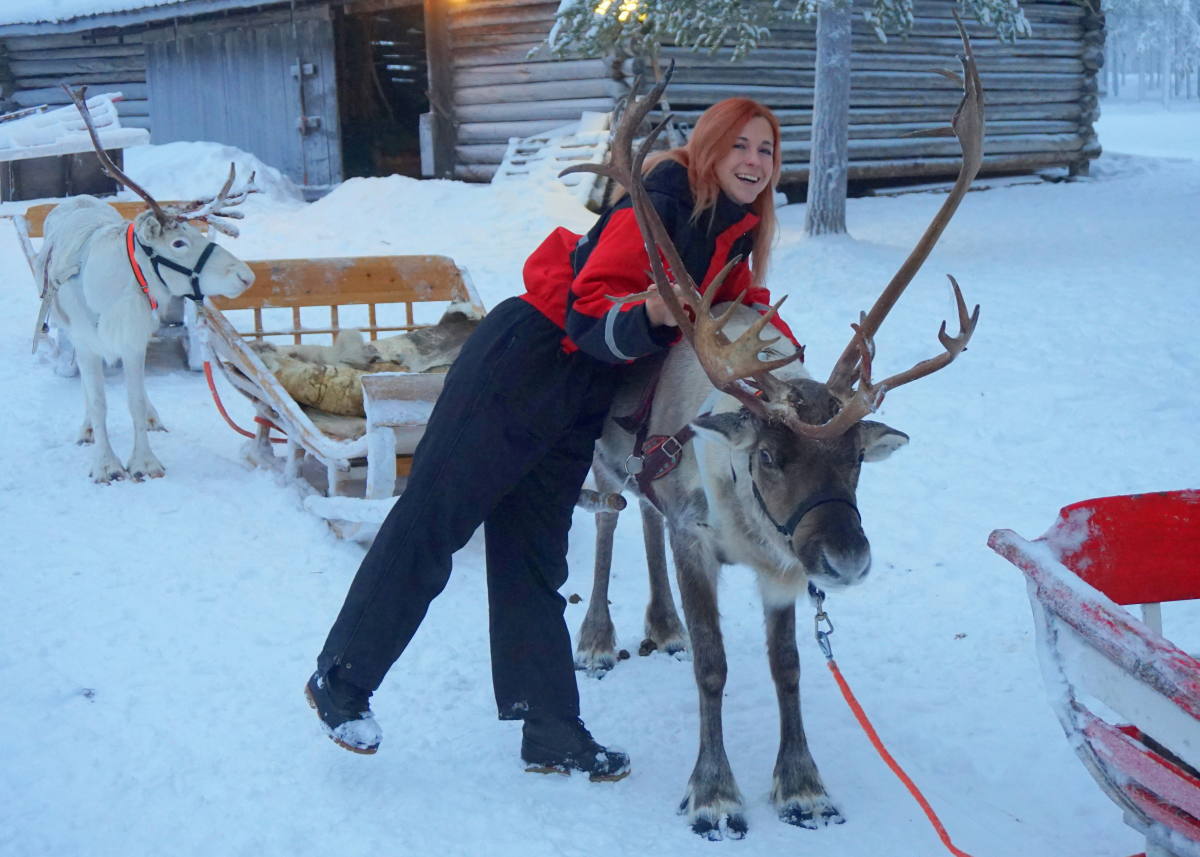 ---
Our wooden handmade sled was quite comfortable and had a reindeer skin to sit on. Nice and comfortable for a half an hour ride throughout the forest.
When we disembarked out reindeer sledges the guide handled me a reindeer driver's license. I guess I am now qualified to drive reindeers worldwide.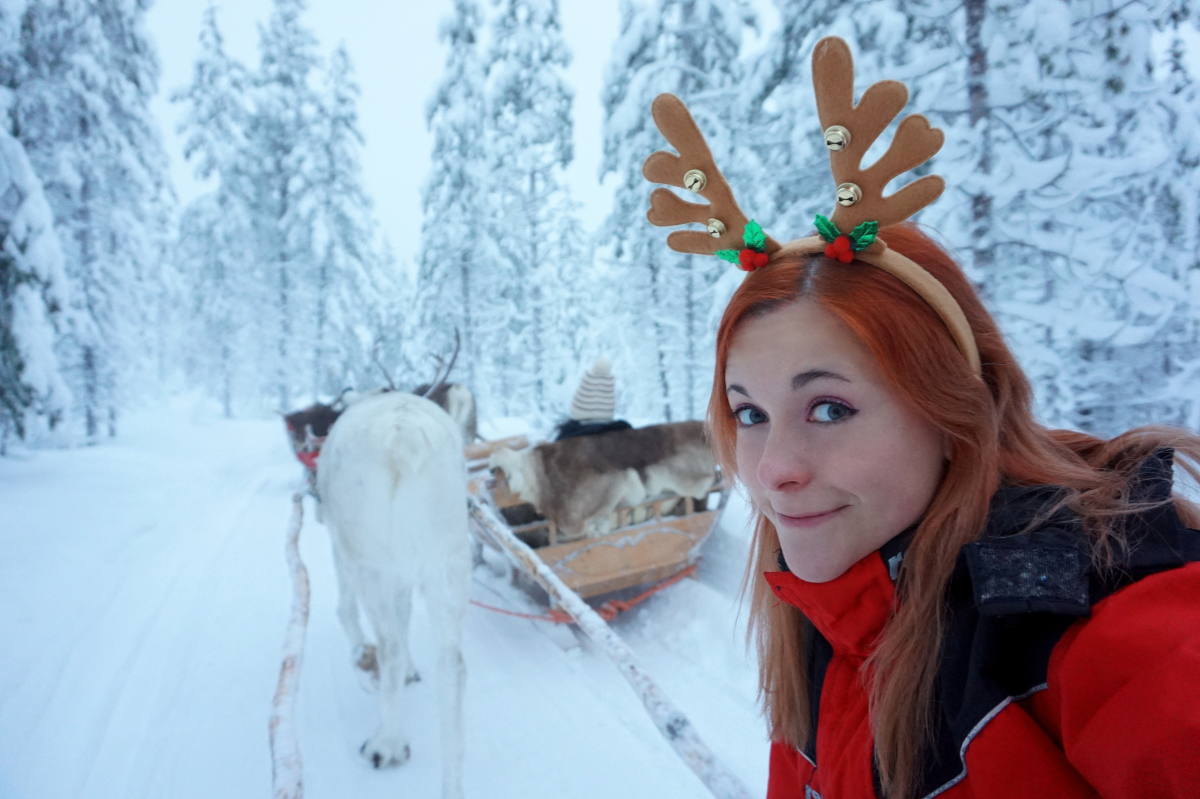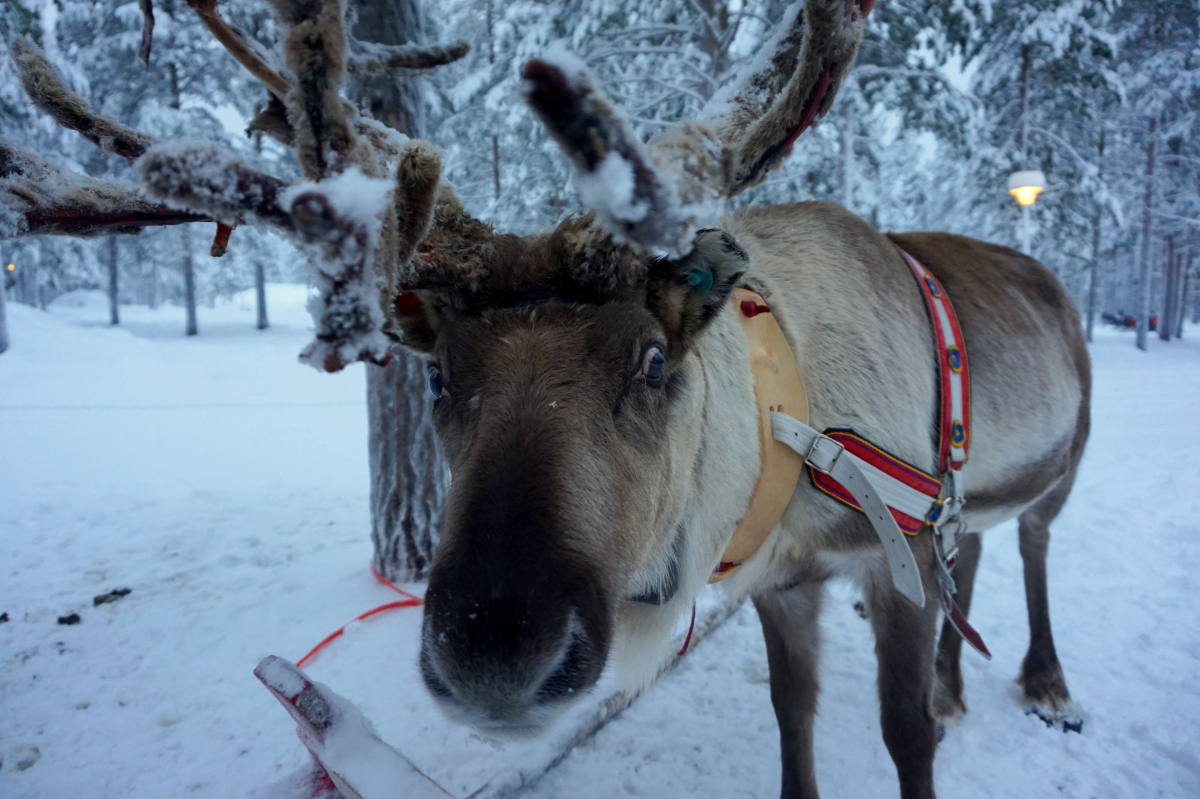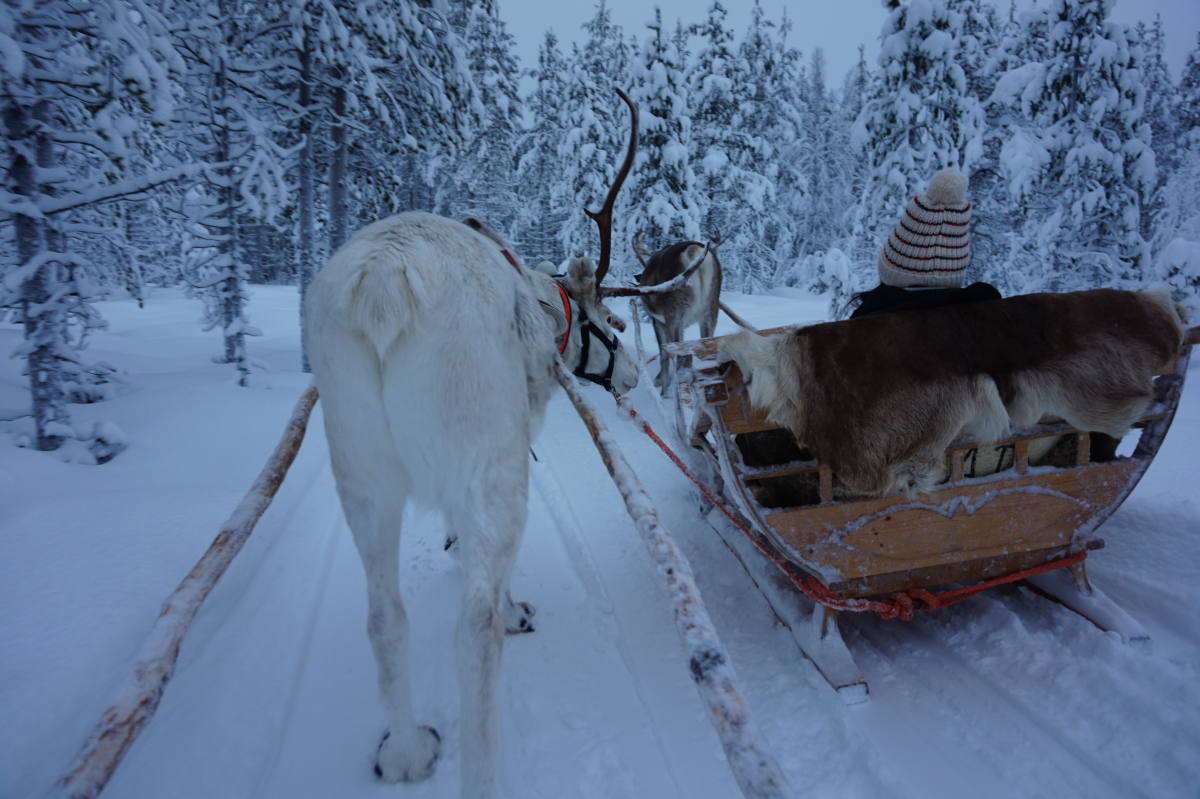 ---
After a quick petting session, we moved on to the husky farm. This farm is home to 275 huskies. Each has a name and it's own kennel.
The staff members learn all their names and know each one of them individually, so dogs live in a friendly loving environment.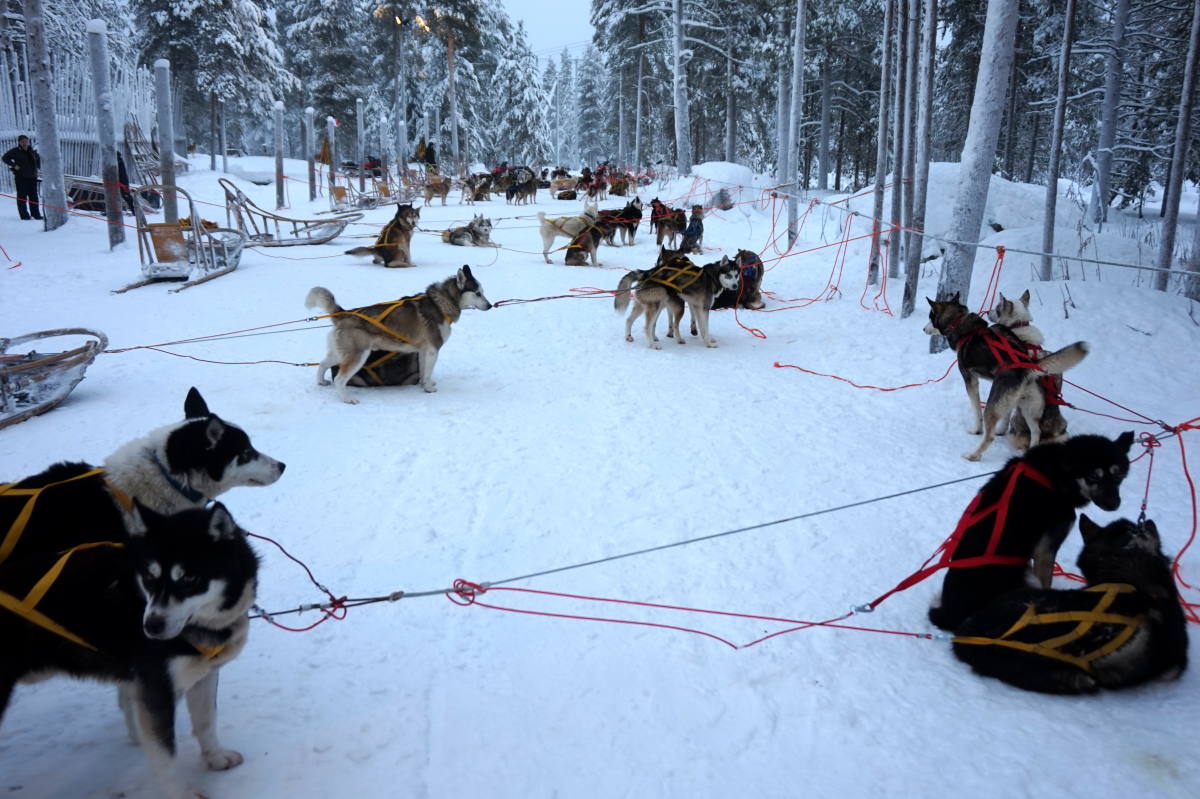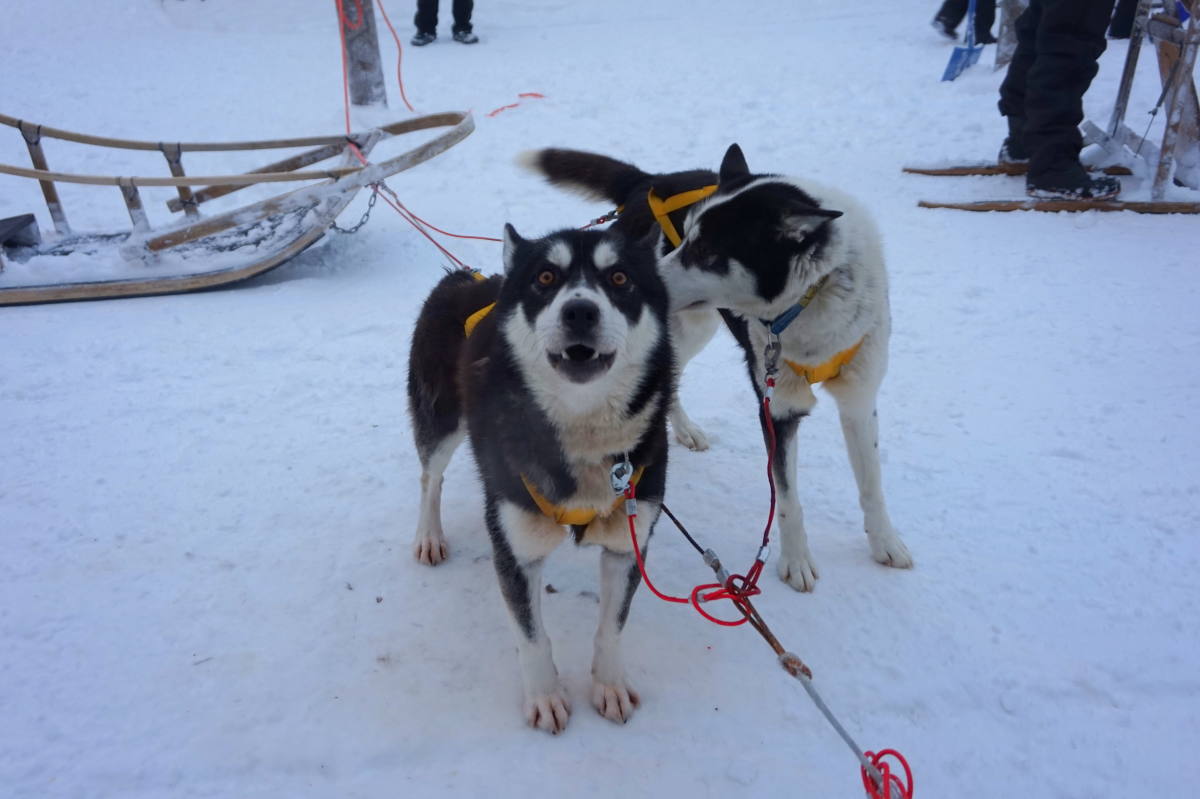 ---
A husky safari is a truly thrilling experience, especially when you have the chance to be a musher in control of your own team of dogs. Driving huskies cannot be one anywhere else apart from Finland.
I was surprised how easy it was actually to drive a team of 8 strong dogs.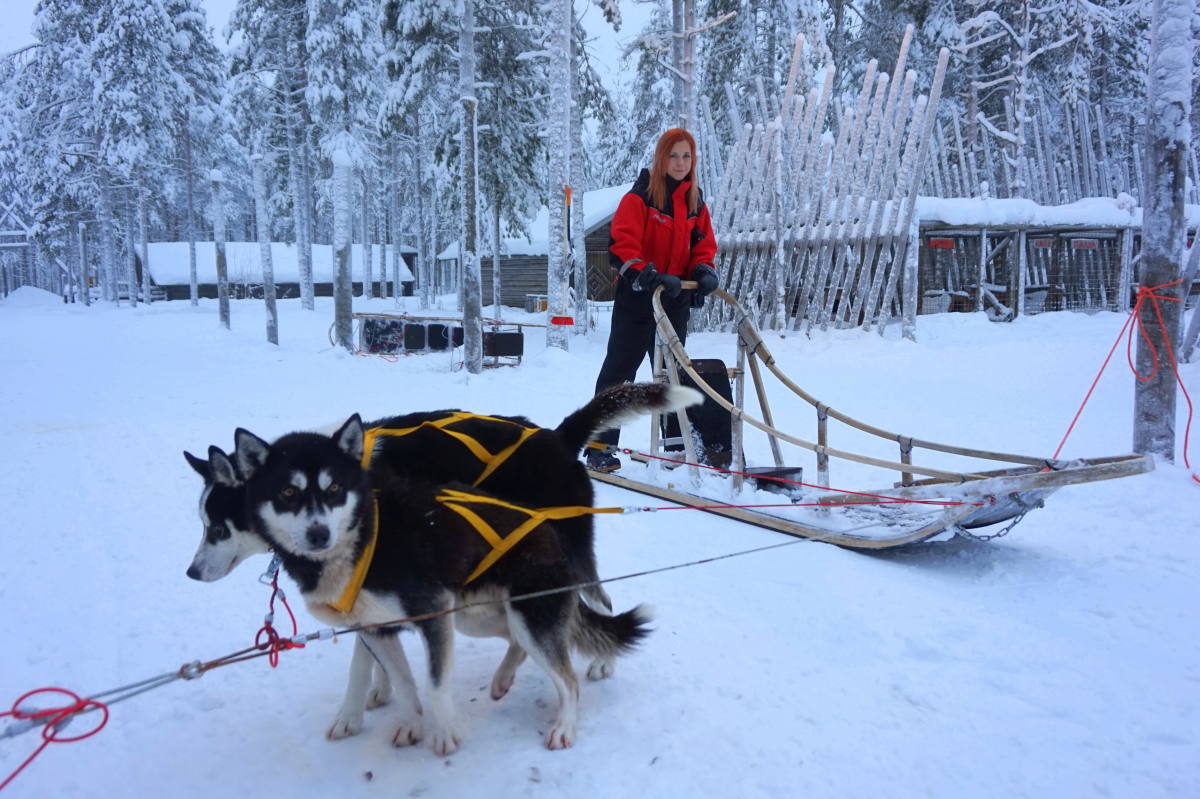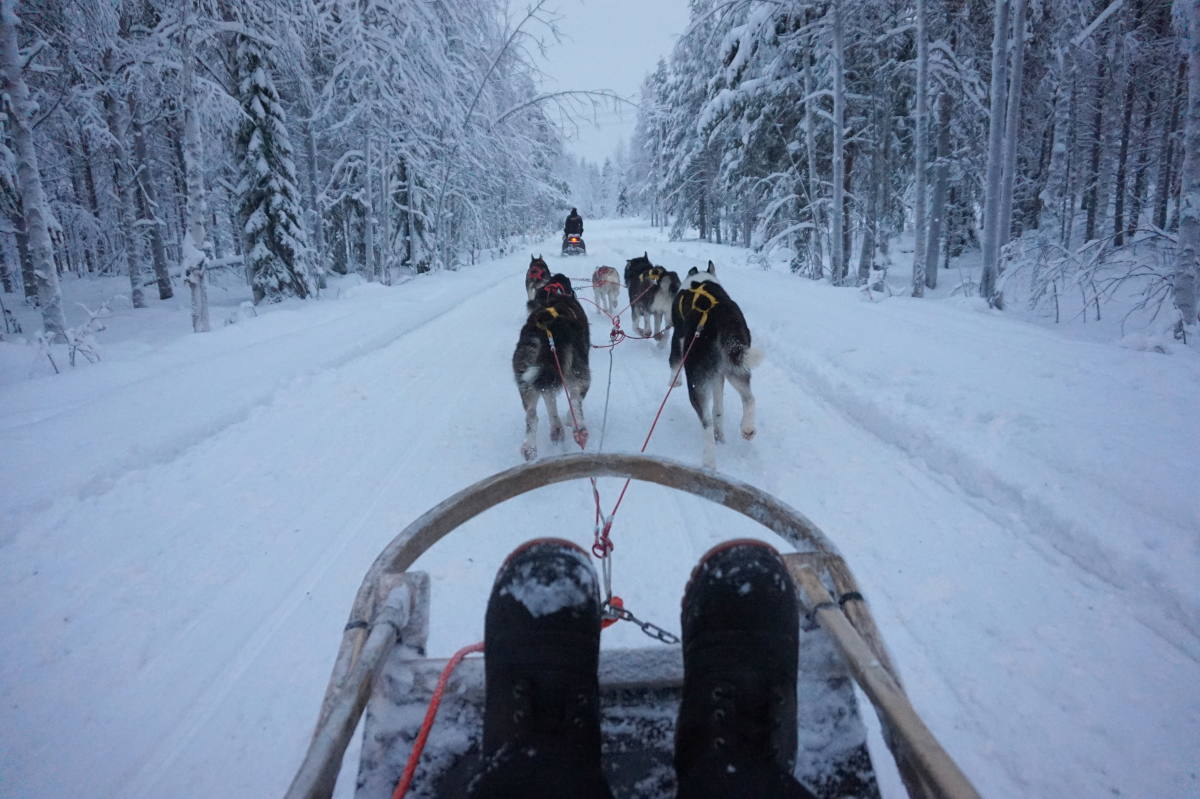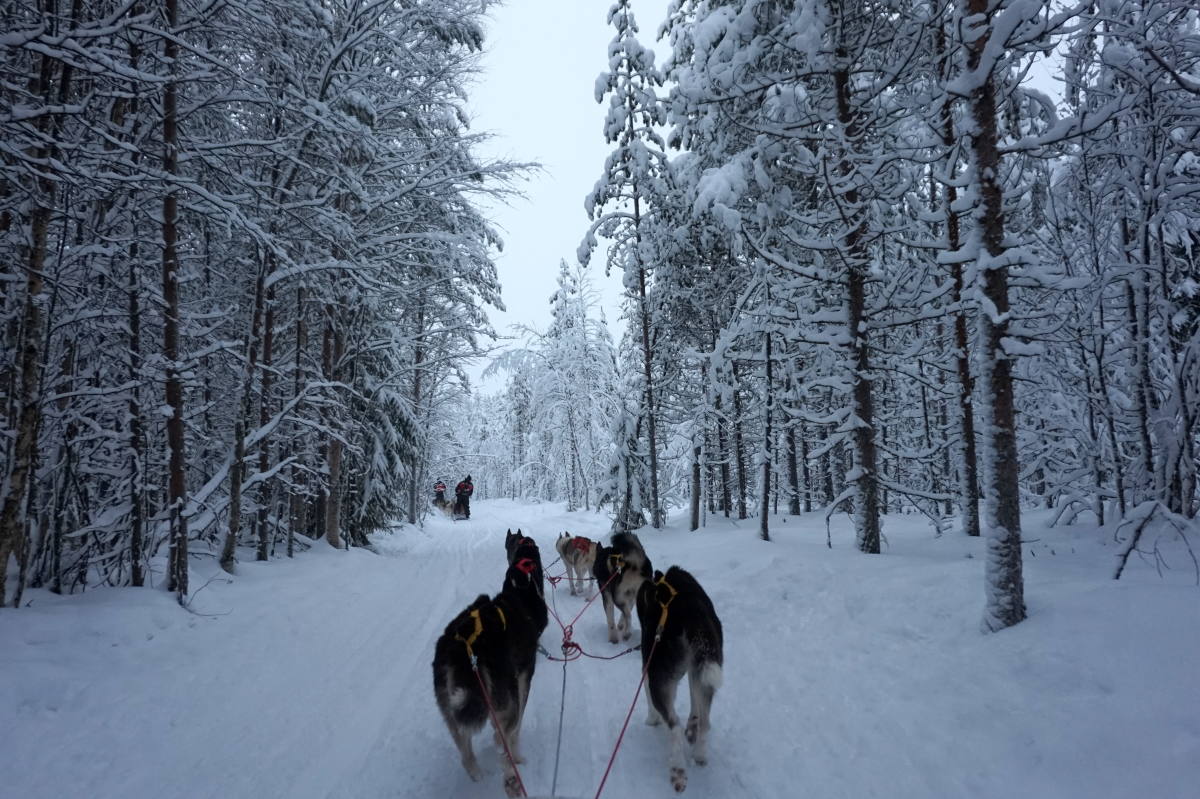 ---
After the whole experience we were able to play with the rest of huskies. But in my case it was a failed attempt. Dogs somewhere feel that I'm a cat person and no matter how hard I try they don't really want to cuddle with me. I guess it's their loss.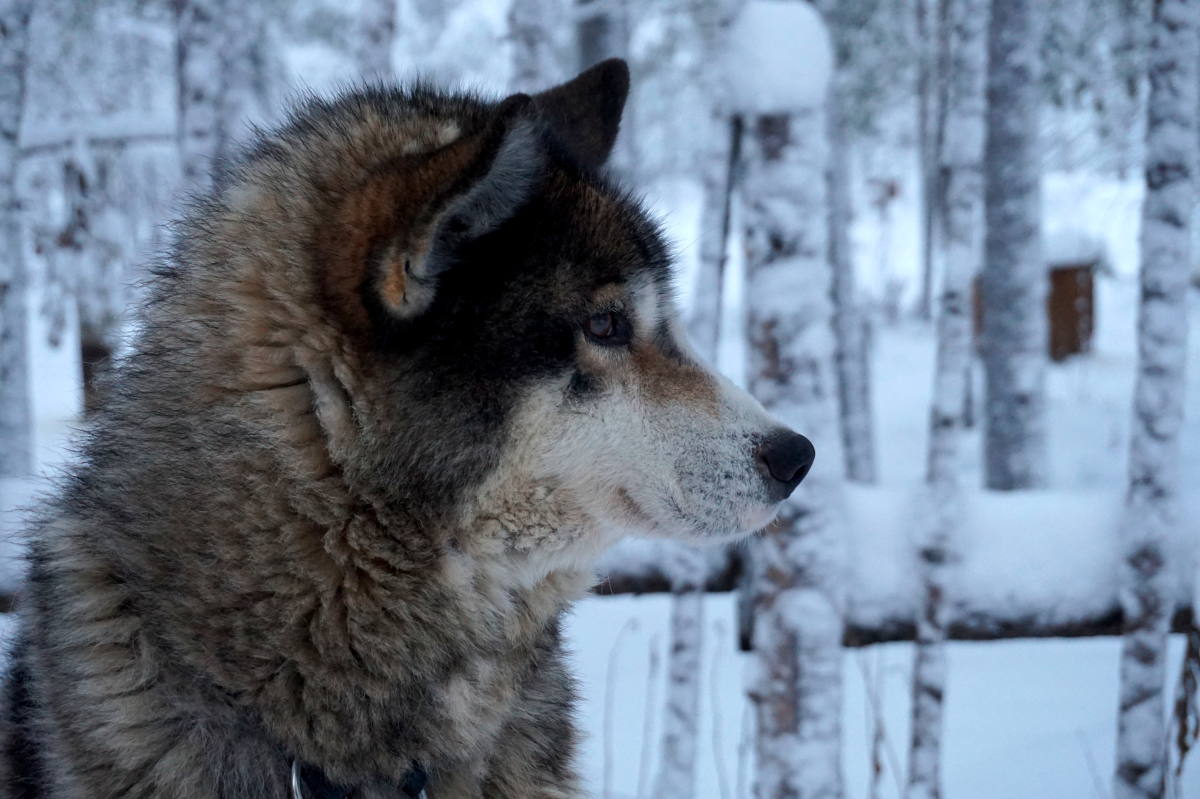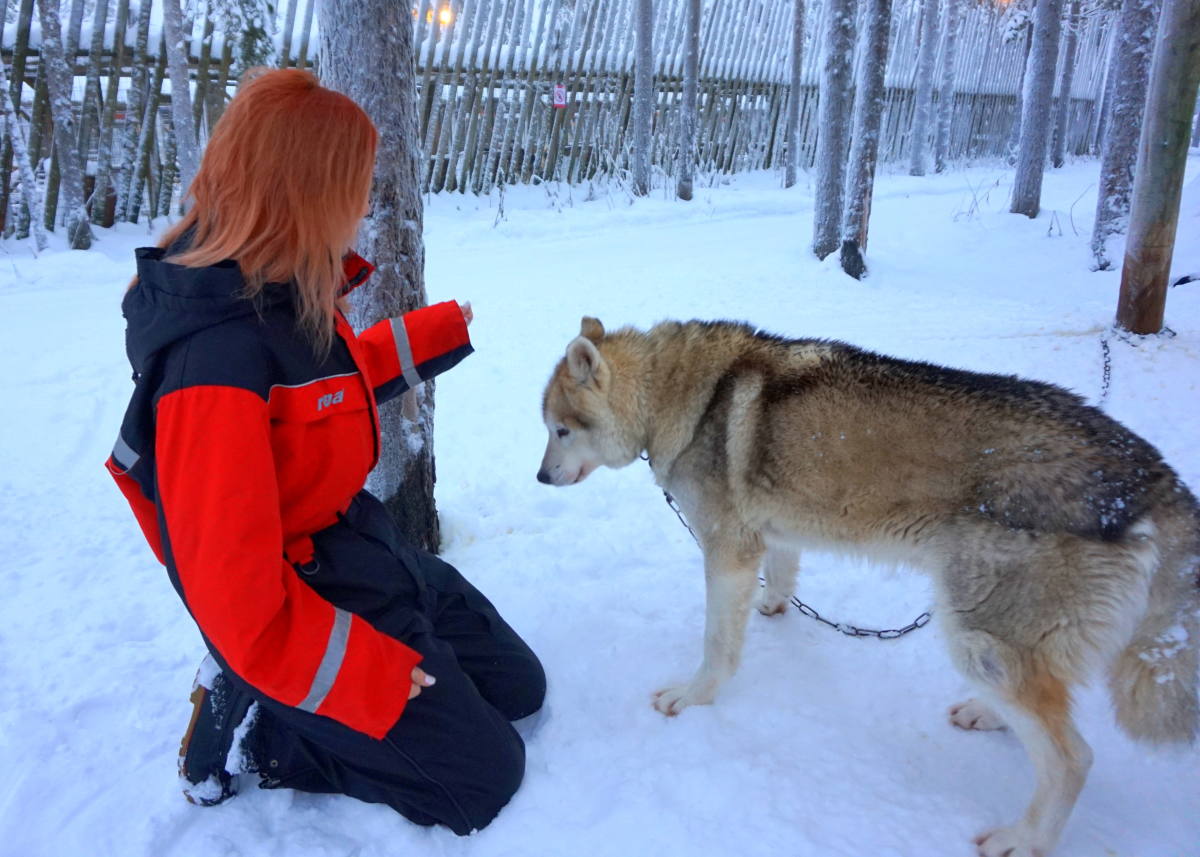 ---
Before heading back I got handled a glass of berry juice, which as I found out later is a very traditional Lapish drink. I wish I could have taken some juice boxes back with me, as I fell in love with the flavor. I can highly recommend this safari, especially for people with limited time in Finland!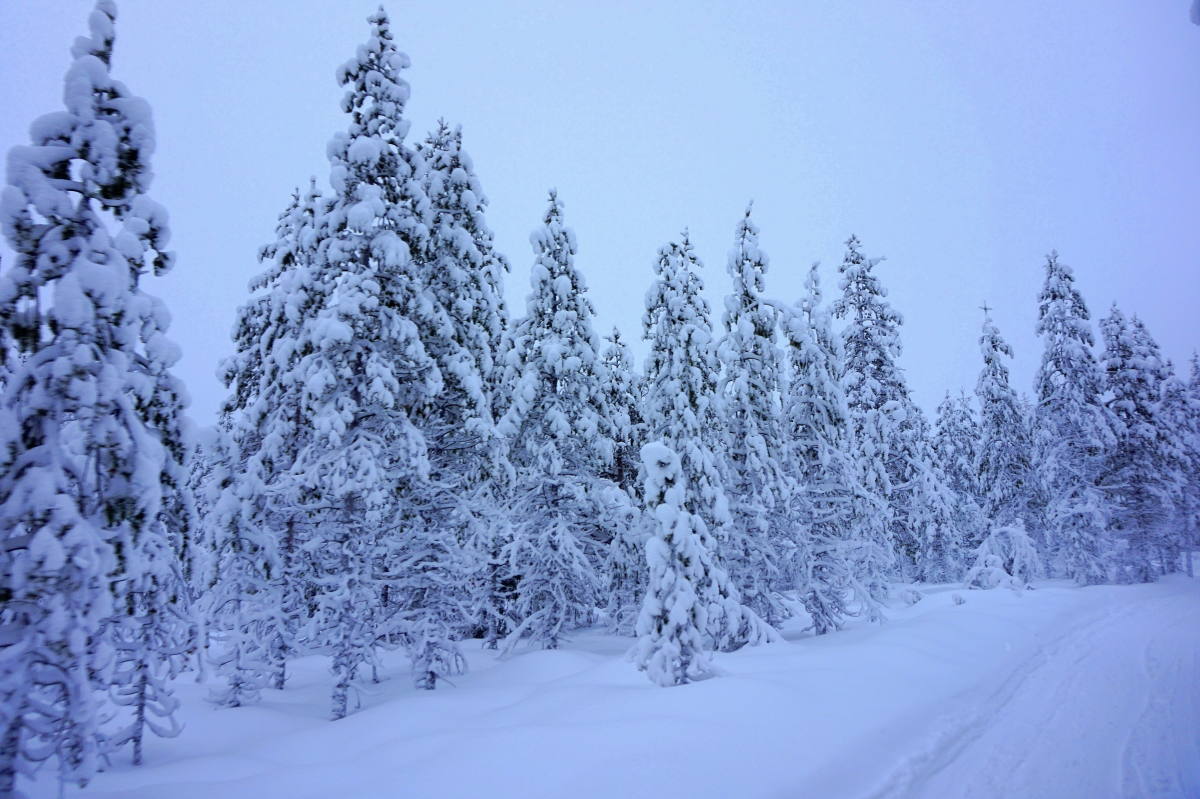 ---
Watch my video from Rovaniemi!

(Click to watch Reindeer safari & husky sledding in Rovaniemi, Finland with Anna Everywhere on YouTube)