I only had 3 days in Tokyo when I visited the city for the first time. While most of my friends said that this was crazy and not nearly enough time to see much, those who've been to Tokyo can agree that for basic tourism purposes, 72h in Tokyo can be enough. What can you do in Tokyo in 3 days?
What To Do in 3 Days in Tokyo
Day 1
Tokyo is a huge city with so much to do, so it's best to get yourself oriented and find out where to go beforehand. Addresses in Tokyo are pretty much non-existent and many people don't know where things are located, so keep this in mind when visiting the city. I was lucky enough to arrive at Haneda Airport, which is located much closer to the city center than Narita Airport.
The transportation system confused me a bit, but there were free maps available everywhere so it wasn't a problem to find my way to Shibuya Crossing – the busiest crossroad in the world.
---
Shibuya crossing is one of those spots you just have to see in Tokyo since it's one of the busiest crossings in the city. It's impressive to see how hundreds of people cross the road when the light turns green. I recommend getting to the first floor of Starbucks to see the whole scene from there. Also, see the statue of Hachikō, the world's most loyal dog, while you're out there.
There are plenty of bars and small restaurants in Shibuya and Shinjukuto go for a drink and try some Japanese sake. Don't be afraid to try some even if you're not a big fan of sake like me – sparkling strawberry sake was actually pretty tasty.
---
If you wanna do some shopping go to either Ueno Market or/and Akihabara station. Ueno Market sells a lot of clothes and weird food, but without extensive knowledge of Japanese you might not know what they want to sell me there. Either way, it's a great place to visit at least even if you don't want to buy new gadgets.
Akihabara Station is famous for electronics and manga related shops (most of them are manga-gaming stations), but be prepared that unless you want to buy your new computer or camera in Japanese only you shouldn't try to buy anything there. The lack of English electronics in Japan is due to a special export tax that must be put when they install non-Japanese languages on electronics.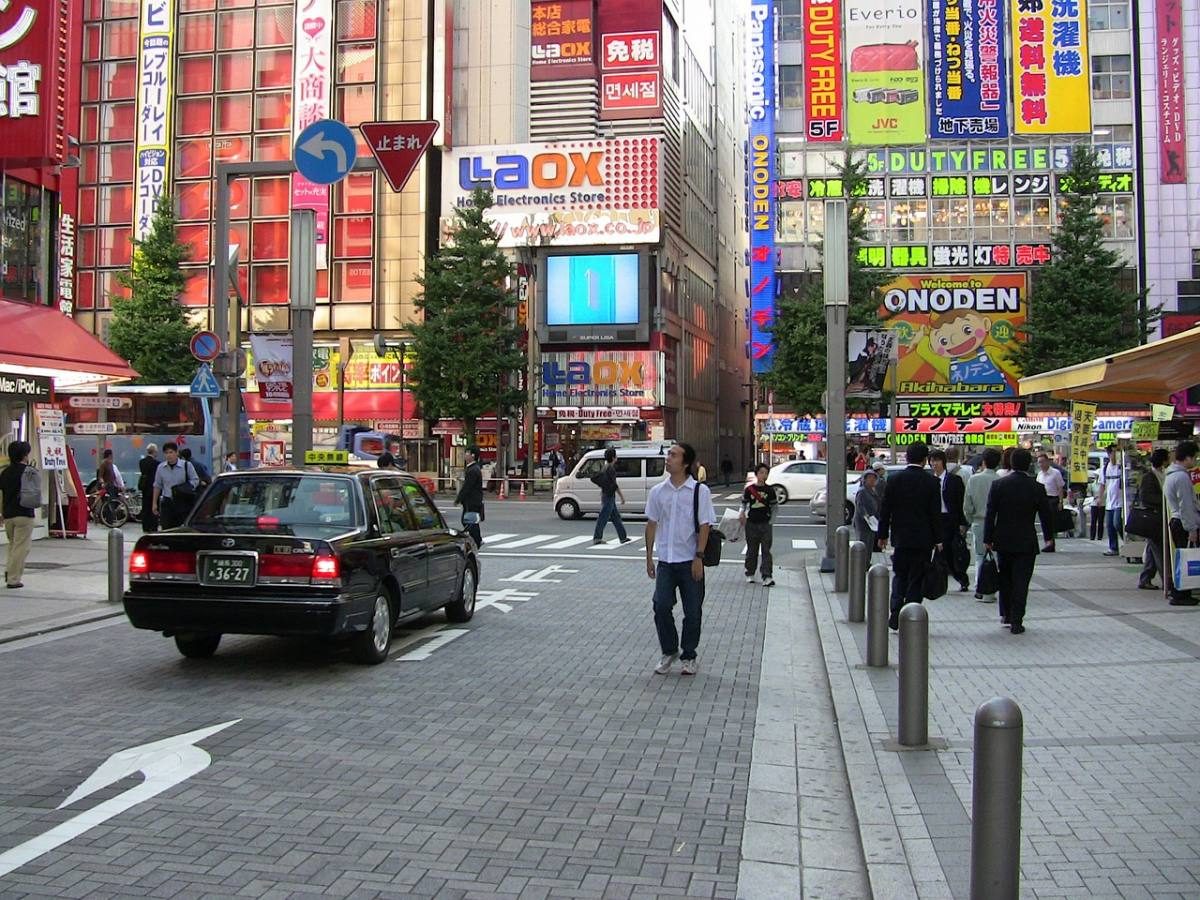 ---
At the end of the day pay a visit to Ra.agf Rabbit Cafe. The concept of animal-themed cafes has become quite popular over the last few years. You can find them with rabbits, cats, owls and even penguins! How does it work? You pay an entrance fee, get a drink, and enjoy the presence of animals running around that you can pet and feed. There was no English speaking staff at the café but I was lucky to meet two Singaporean girls who spoke Japanese and explained me everything.
---
Day 2
On your second day consider a morning tour to breakfast at the hub of worldwide sushi fish commerce the Tsukiji Fish Market. You may either love it or hate it, but you should at least go and see how the REAL sushi is being prepared and what locals eat.
Visit the Senso-ji Temple in Asakusa, as it's a must-see spot in Tokyo. However, you need to be prepared for what the temple represents as I guess I expected to see something as impressive as the temples in Thailand so I was slightly disappointed. The temple was tiny and partially closed for tourists.
In front of the temple, there was a market with souvenirs which made the passage cramped with people and the atmosphere of the temple not very magical but I was still glad I made it there. When you're at the temple you can test your luck with a Japanese stick prophecy for 100 JPY. I got a bad luck card but not everyone has a bad luck when traveling.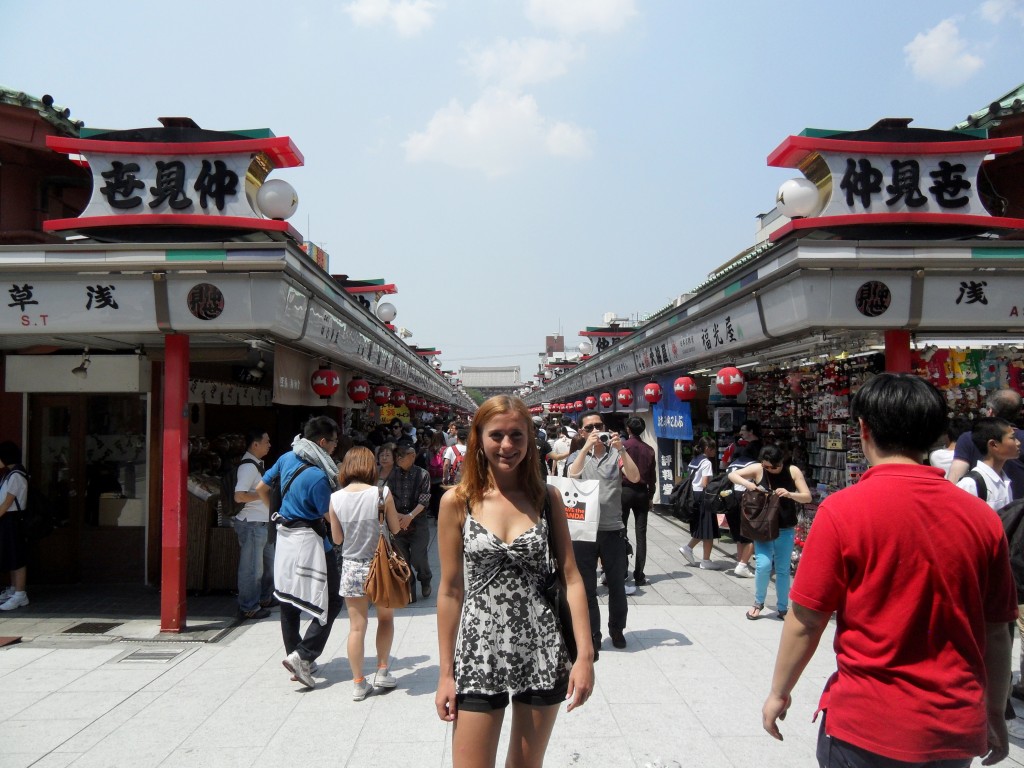 ---
You may also want to visit the modern zone of Tokyo, next to the Tokyo beach. It's a nice stylish area, but I wish I went there at night to see the city lights. From the bridge, you can even spot a miniature Japanese version of the Statue of Liberty.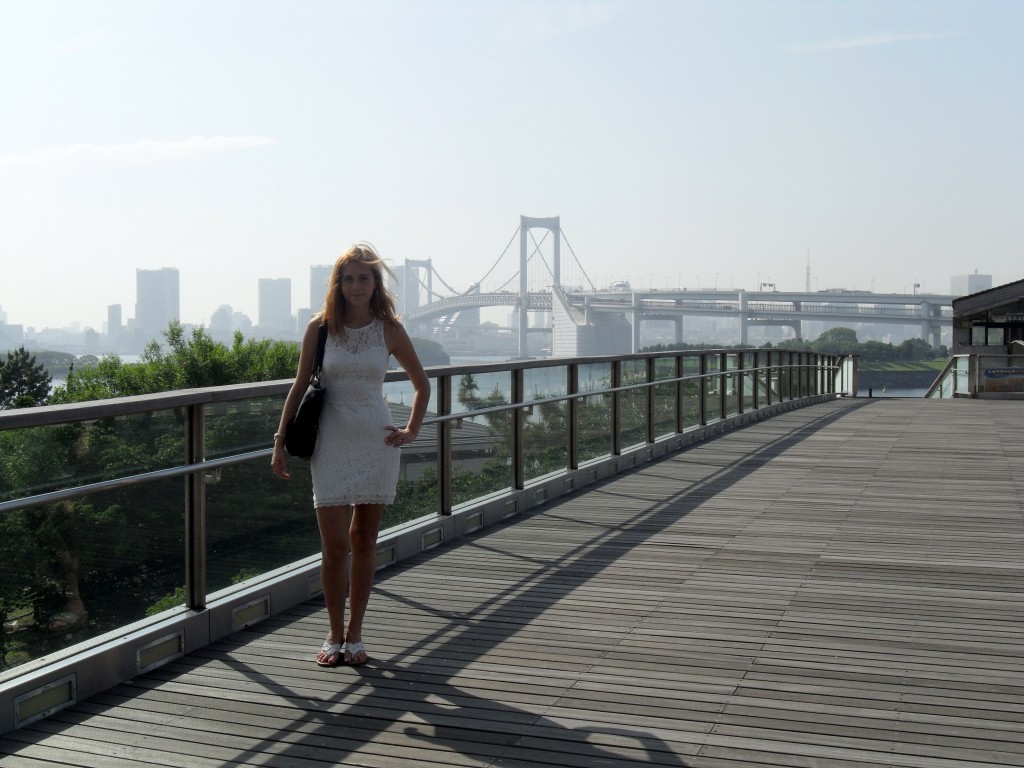 ---
It might sound hilarious, but the Fukuro no Mise Owl Cafe was the greatest part of my visit to Tokyo, so I'd say don't skip this place on your visit. You may have to wait for a few hours because the cafe doesn't take telephone reservations but you can always pop in to book an appointment for the same day. The whole experience costs 2000 JPY and it's definitely worth it if you always wanted to play with owls and getting to pet 10 of them at the same time.
---
Day 3
You can't leave Tokyo without trying an awesome Shabu Shabu dinner. For less than 4000 JPY you can get stuffed with absolutely anything as it's all you can eat pot.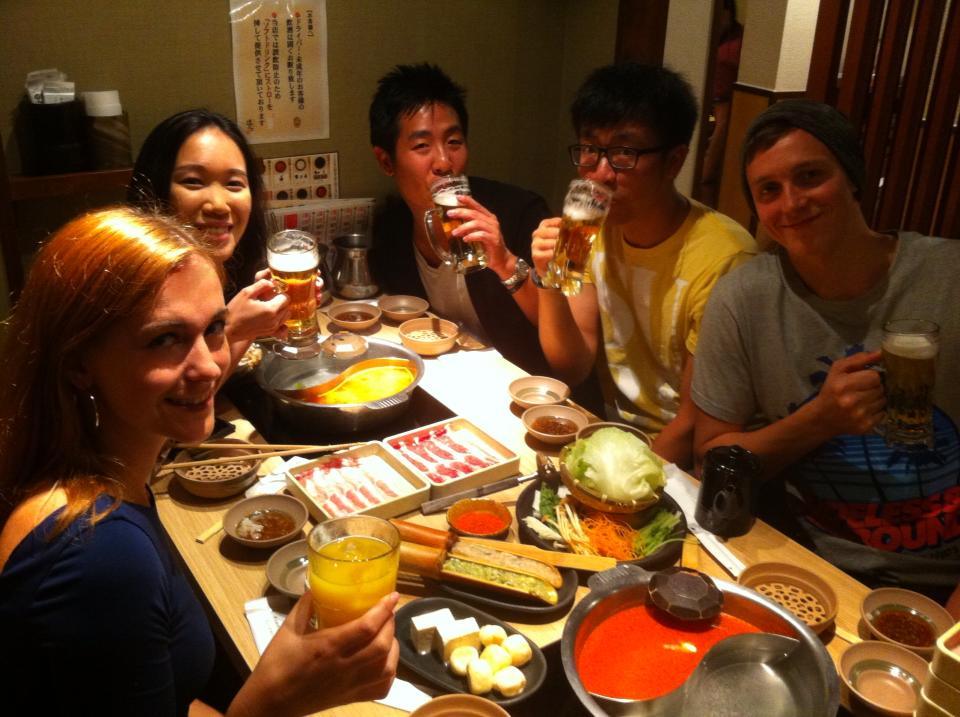 ---
If you ask me what to skip… I'd skip Ueno Gardens as they were just awful! I felt like I was visiting a theme park with a Starbucks on one side and stalls selling sweets on the other. Apart from that, there was a lot of cement and many people with balloons who had just visited the zoo located next door.
You can take a train to Koishikawa Korakuen Gardens instead and see the gardens for 300 JPY. I don't want to sound mean, but the Japanese garden I visited in Sydney was much nicer than this one. Maybe it's my subjective opinion, but I was convinced that Japanese style gardens were always taken care of so imagine my surprise when I saw that the water had a lot of ugly looking mud in it and the rice field had changed into a toilet for ducks.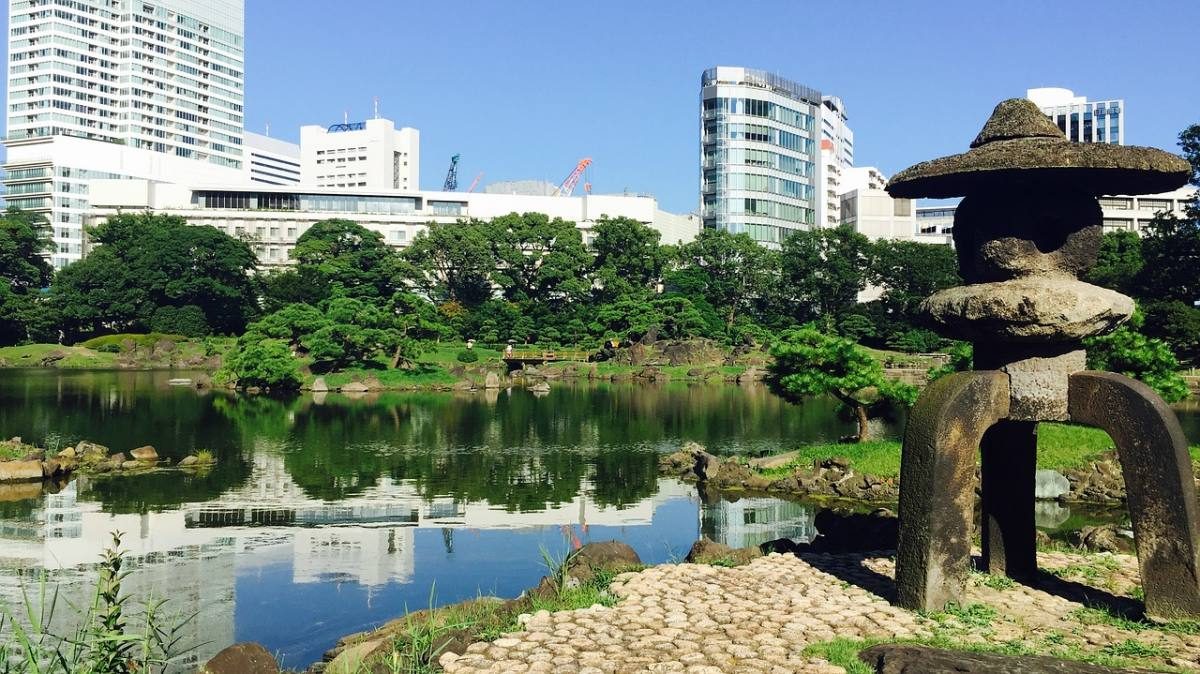 ---
Information for visiting Tokyo:

Most metro stations in Tokyo have English signs, but the system can get confusing. Get a free map beforehand in order not to get lost. Also, remember that public transportation isn't working 24/7 in Tokyo, so catch the last train before 11 pm.
As many streets have no name and not everyone speaks English consider renting a wireless router. It will allow you to use Google Maps.
It can be surprisingly difficult to find an ATM that accepts foreign cards, even in Tokyo. The easiest place to get money is an ATM at 7-Eleven.
How to behave in Japan? Find out here!
Trick for saving on water:  If you want to save money on water get a LifeStraw Water Bottle. It's a water bottle with a special filter that will allow you to drink tap water (or even some from the pond, puddle or waterfall) everywhere!
---
Finding Accommodation:
There are plenty of amazing hotels, hostels and even capsule hotels in the city! While you may need to book in advance, as when I went all the capsule hotels were fully booked, you can easily find a nice affordable place. Here are my suggestions:
First Cabin Tsukiji – great capsule hotel in the center of the city.
Oak Zen Hostel – hostel that feels like a hotel, moreover super close to the metro station.
Tokyo Hikari Guesthouse – budget-friendly guesthouse with private rooms.
Park Hyatt Hotel – have you seen 'Lost in Translation'? That's the hotel!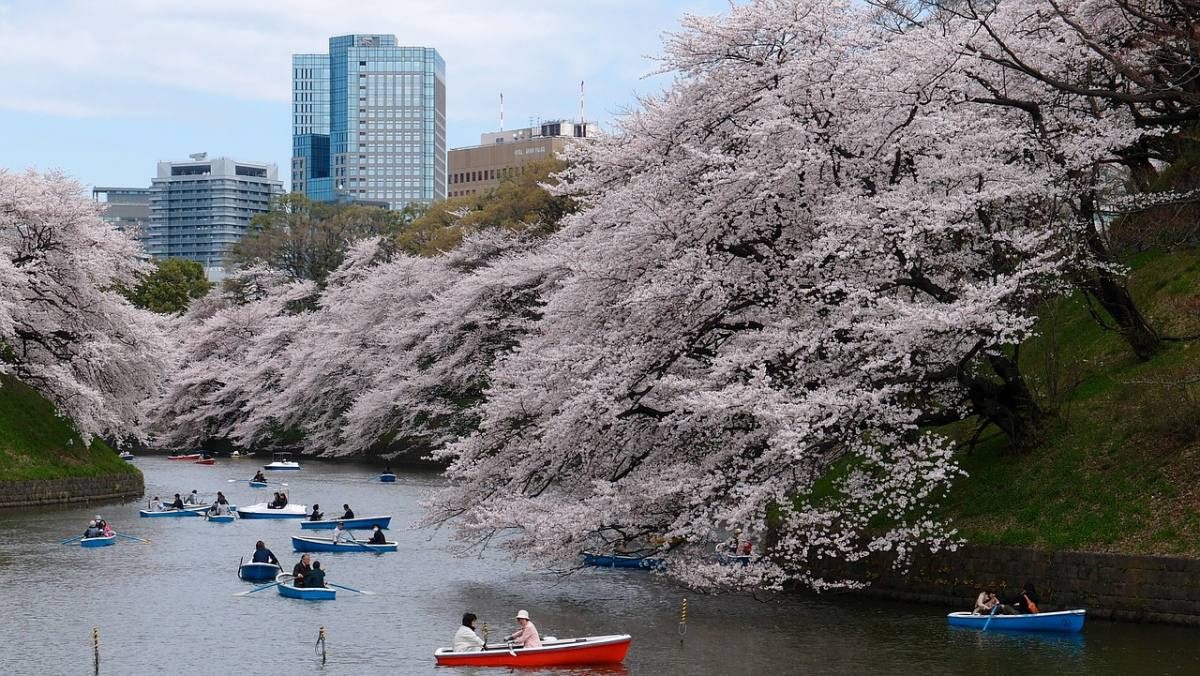 ---
Suggested Guides for Tokyo:
---
ARRANGE YOUR TRAVEL INSURANCE
Don't forget to arrange a health insurance before heading to Japan. The easiest and the most reliable travel insurance is World Nomads Travel Insurance. Get it before your trip to avoid unnecessary troubles that might ruin your holidays!