Every woman wants to look fashionable when traveling but doesn't want to carry a giant suitcase full of clothes. At least I know I don't. This is when travel capsule wardrobe concept comes in handy.
A capsule is a limited set of clothing from which you can build a huge set of clothing by mixing and matching. It basically means less packing and debating what to wear every day on your vacation. While you can construct your own capsule wardrobe from clothes that are already sitting in your closet, but you can also use ready-to-go sets from Vacay.
---
Vacay offers a mix & match outfit collections that consist of 5 items. Those 5 items, combined with two basics from your wardrobe (for example, a basic tee and white jeans), can create up to 15 outfits that save you space in your luggage. Vacay is designed to be versatile, so even if you want to try out one or two pieces, you still get a ton of new looks.
Santorini Collection: 5 items (+ 2 wardrobe essentials) = 12+ outfits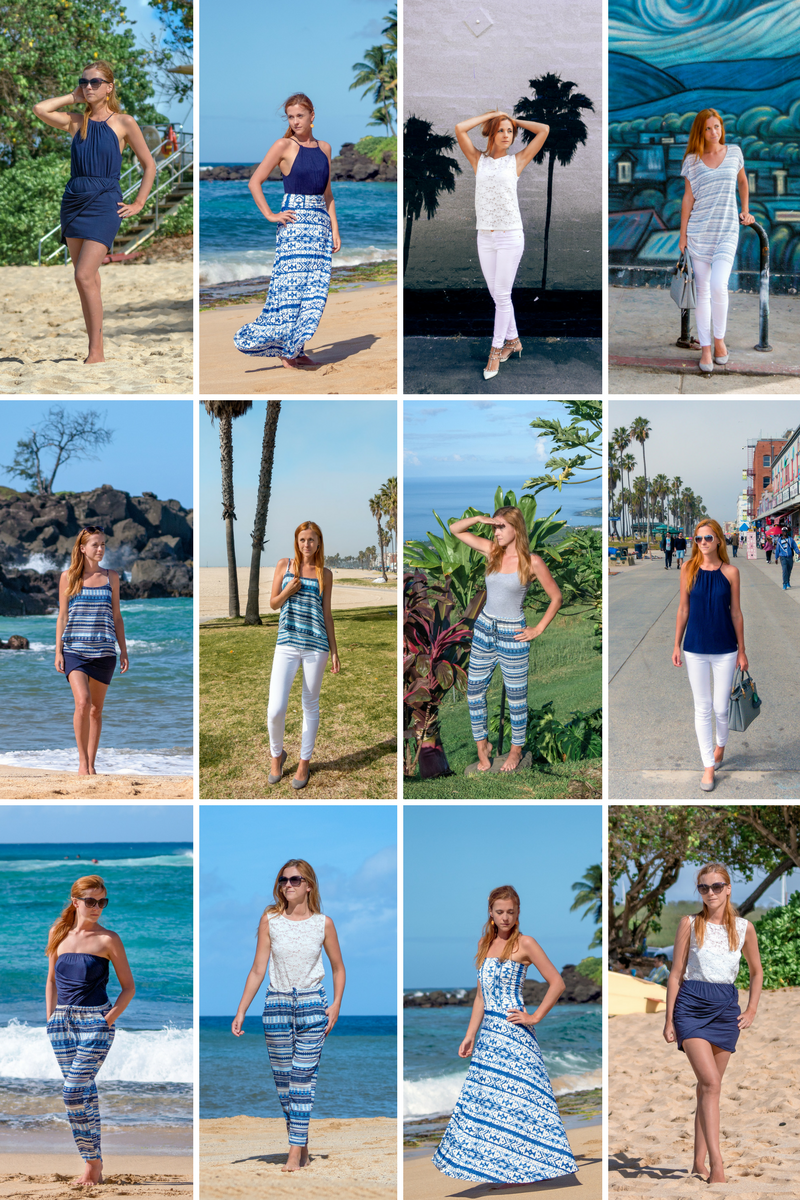 ---
I got their Santorini collection as I love to wear blue clothes, but you can mix items from other collections as well if you prefer. They currently offer 9 different sets. Vacay also offers free shipping and returns (in the US) and delivers worldwide, so all items can be tried out completely risk-free.
All the items I received are soft, but more importantly, the majority of them are wrinkle-free, so you don't have to worry about needing an iron on your vacation.
I particularly loved their white shirt and maxi dress! They fit just right for my Hawaii getaway. I wore a maxi dress to the beach and then combined it with a shirt for the afternoon and I actually ended up wearing Vacay shirts back home in Los Angeles as well. I mean, why not? These items could surely last for a few years.
Keep reading for an additional discount on Vacay at the end of the post.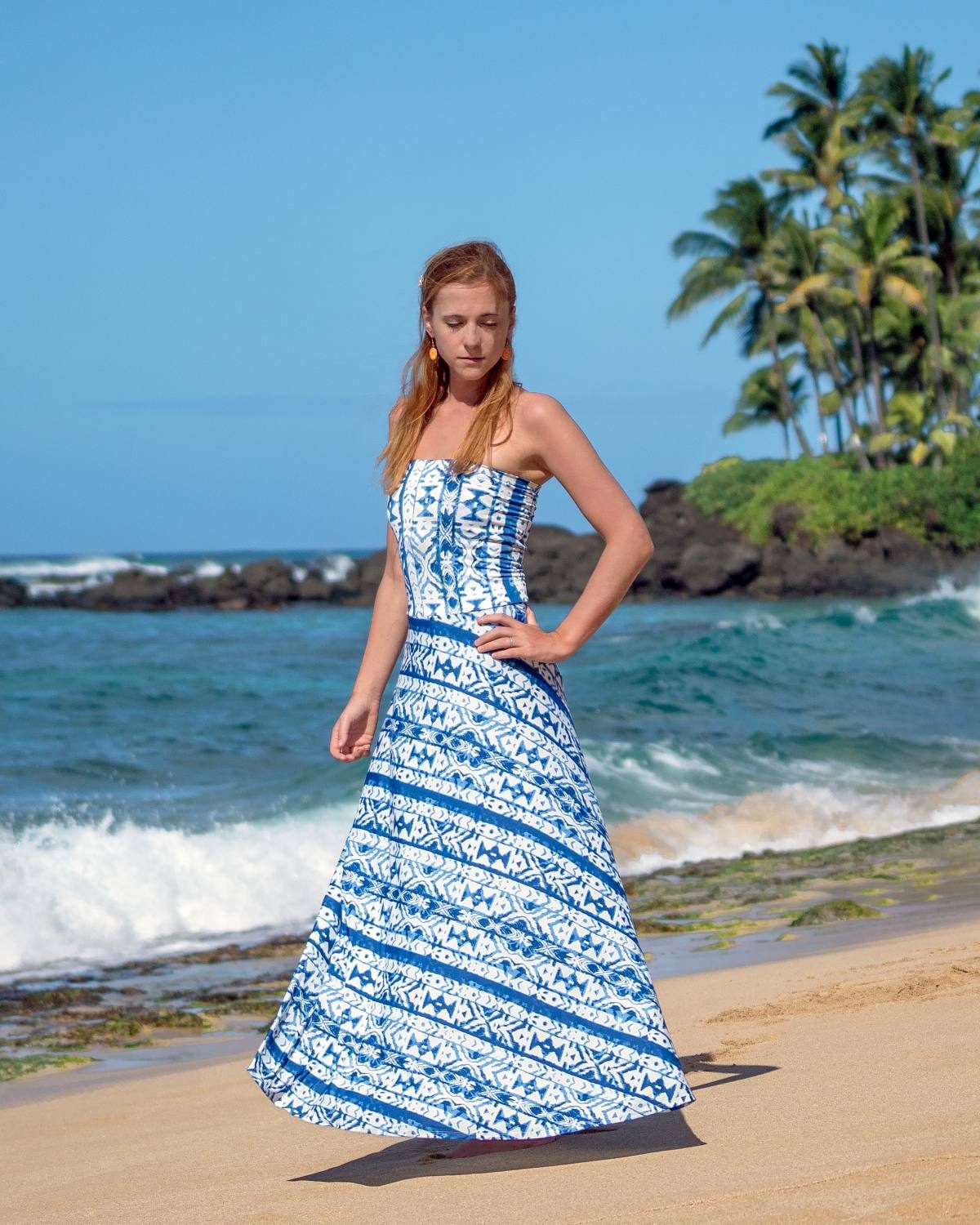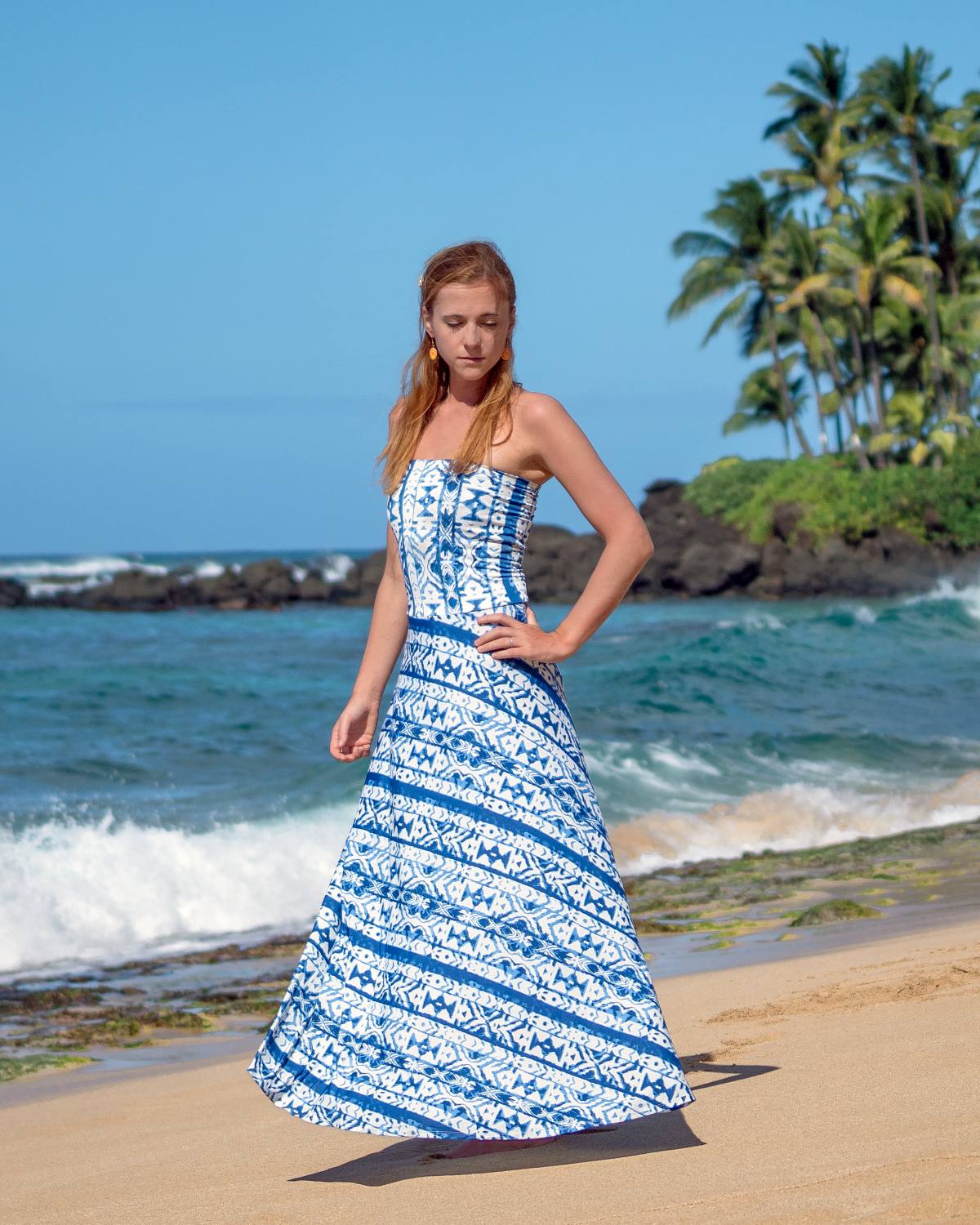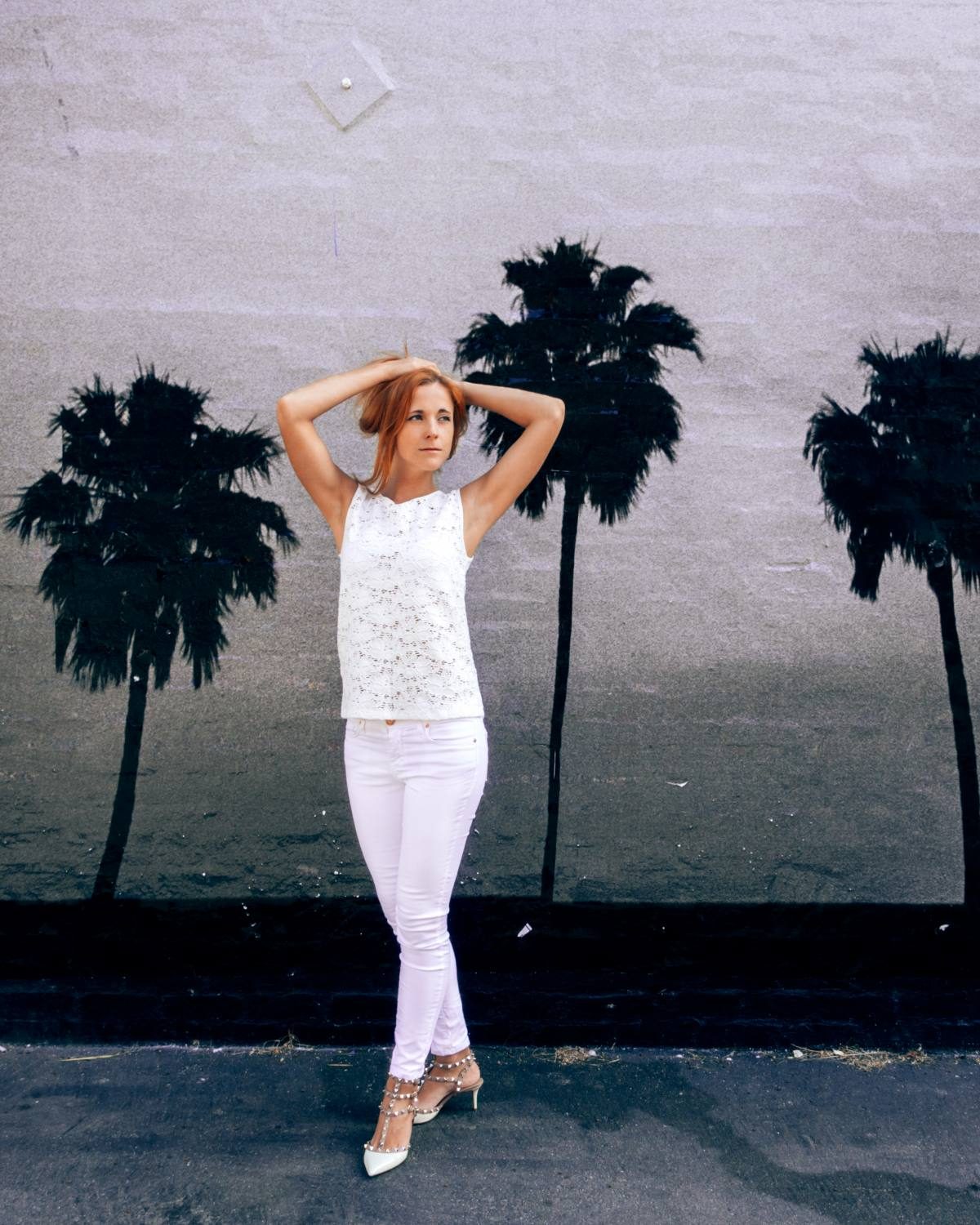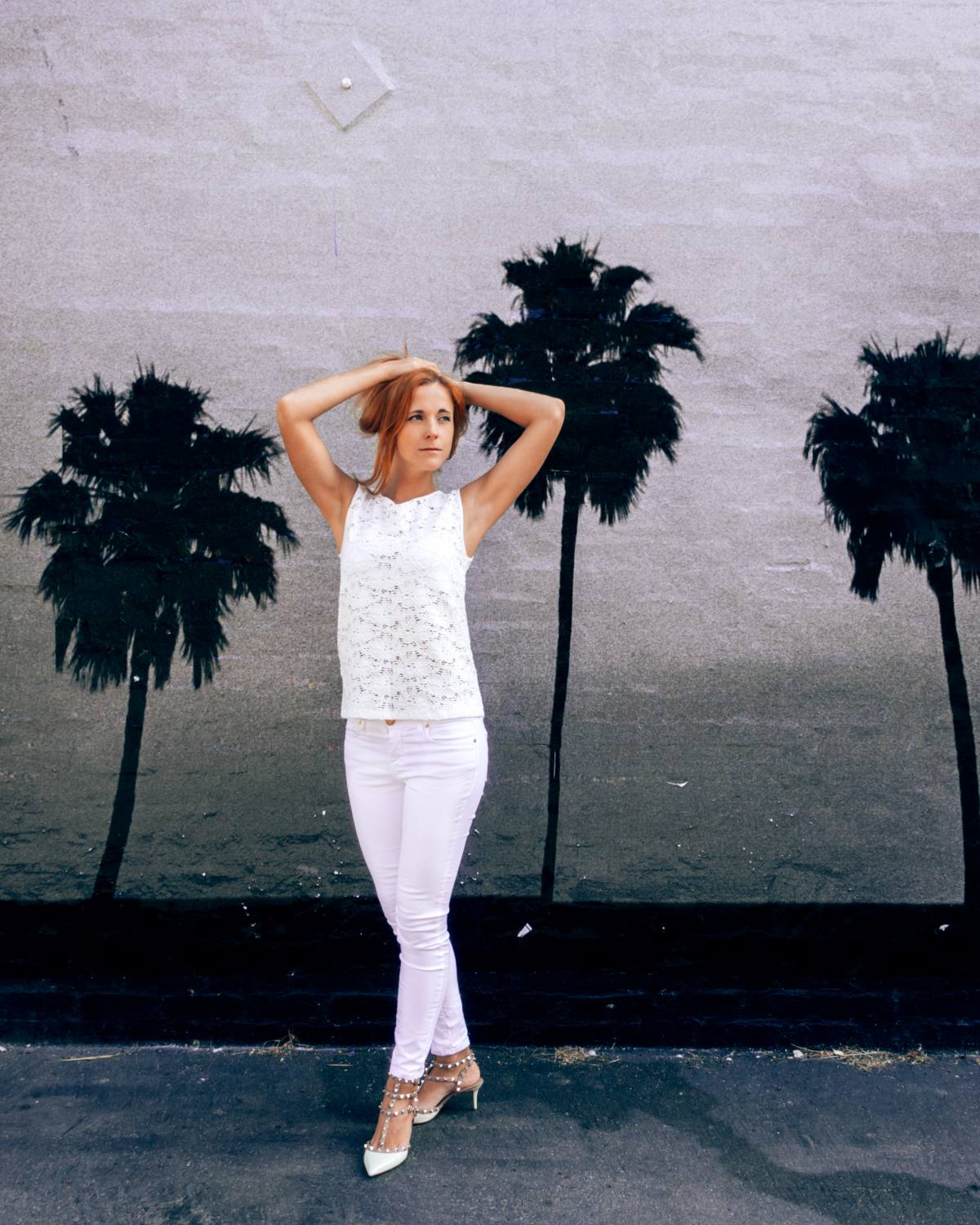 Each Vacay clothing set comes with a helpful wardrobe card that illustrates the different outfits you can make with the collection. The possibilities for different outfit ideas are endless, so don't worry about running out of your travel clothes.
VacayStyle manufactures in California in independent sewing shops. The creator, Elizabeth, came up with the idea after moving aboard a 38' sailboat for her honeymoon and sailing halfway around the world to Australia. Needless to say, the necessity to fit everything into a tiny boat storage, combined with a will to look fashionable, resulted in a creation of the perfect capsule wardrobe.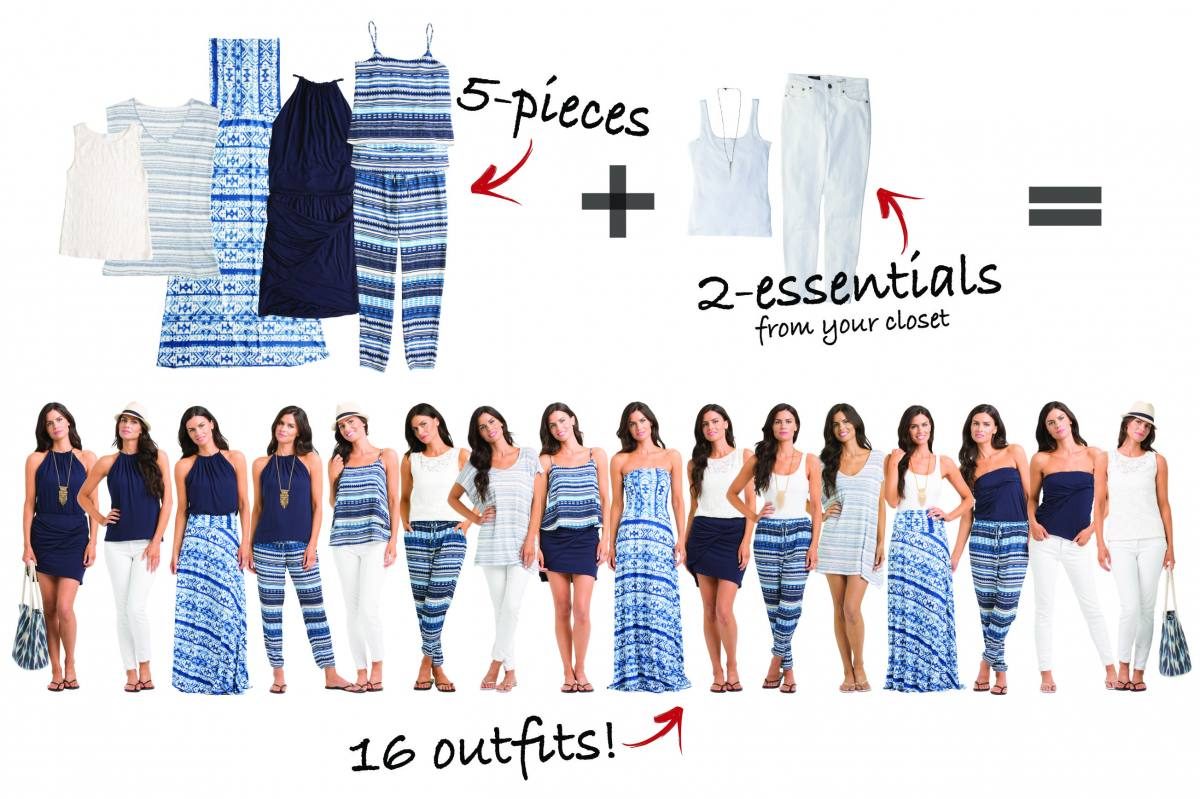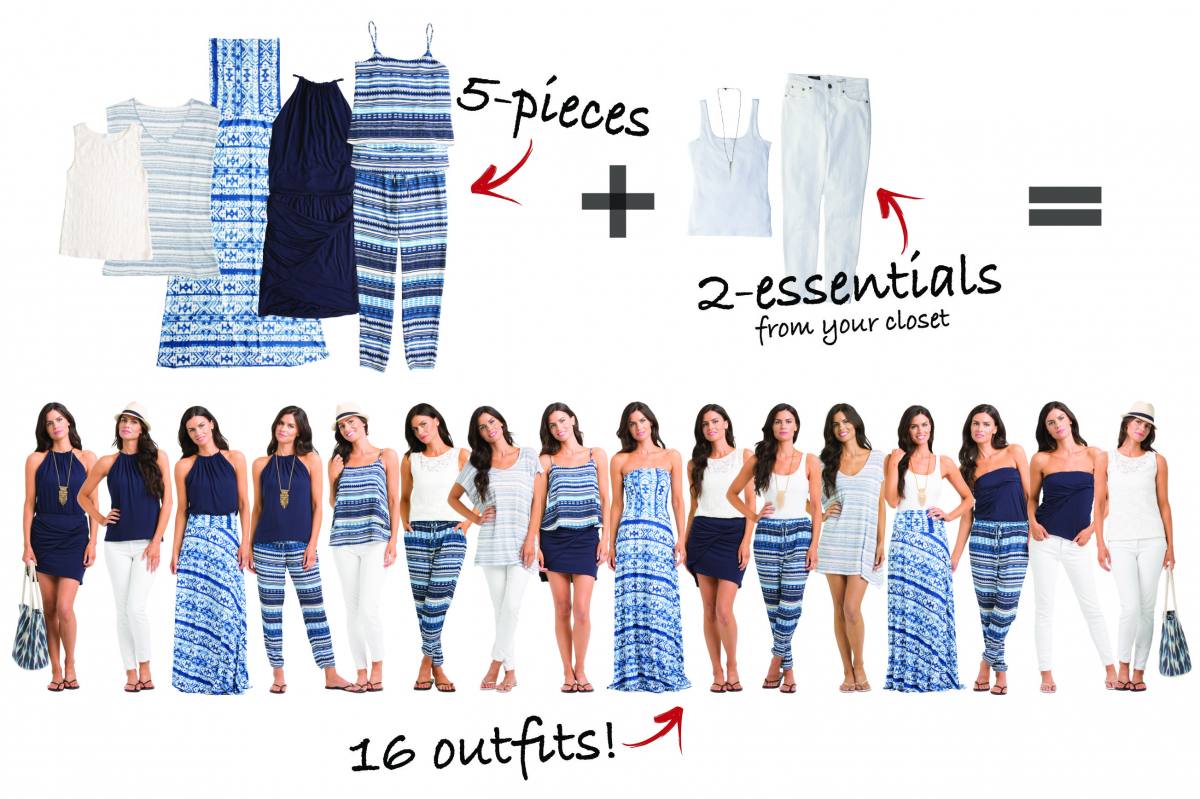 See all my creations below: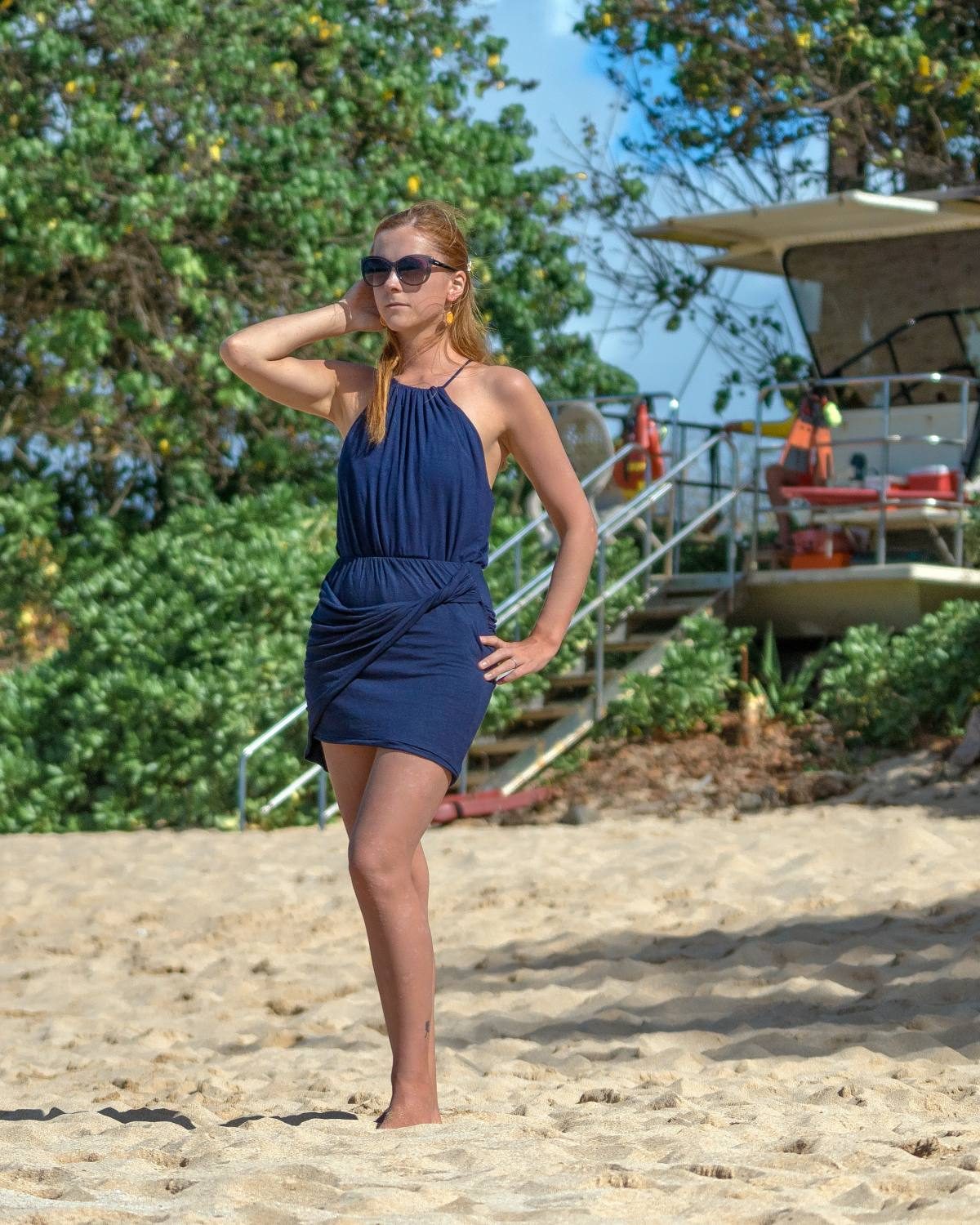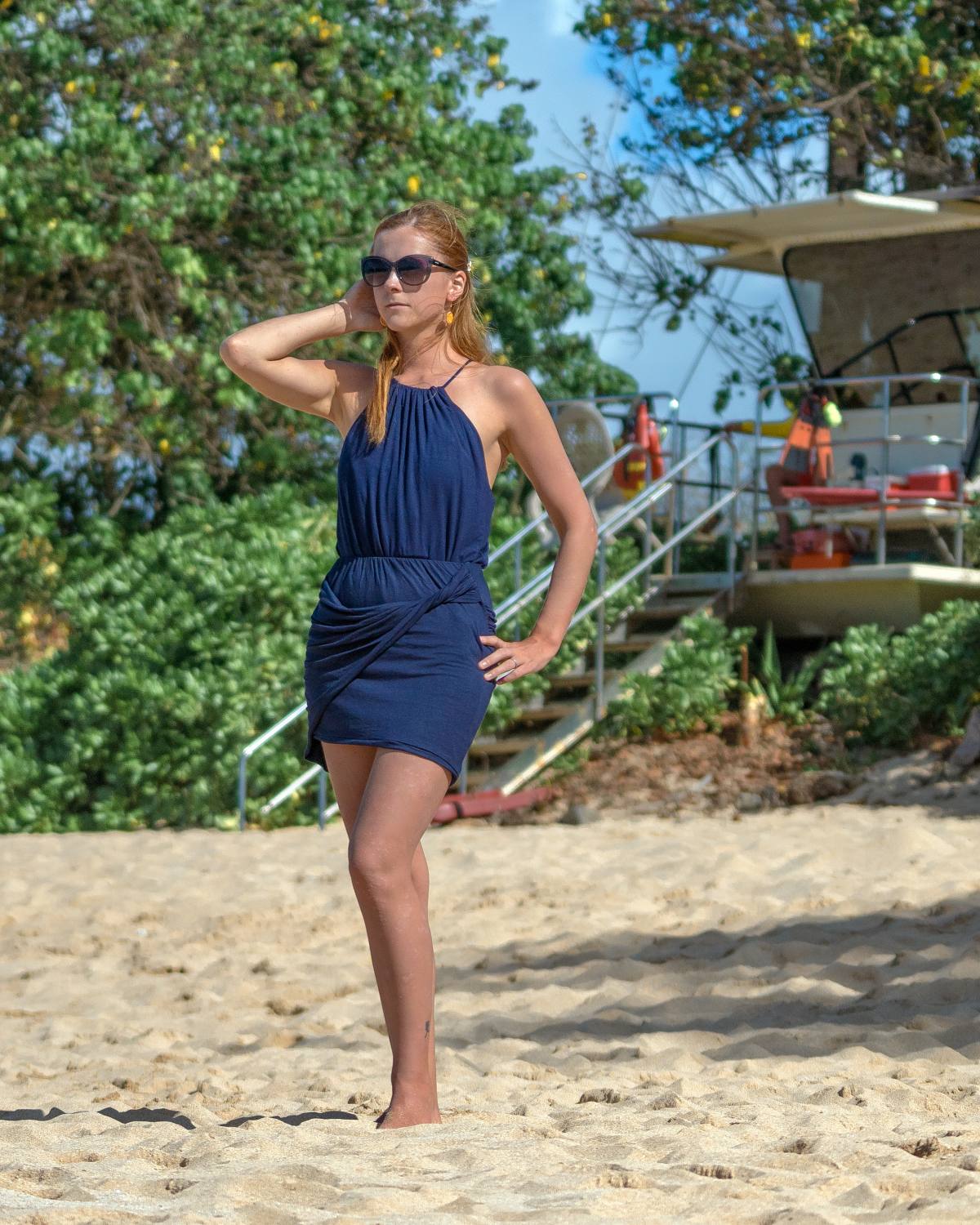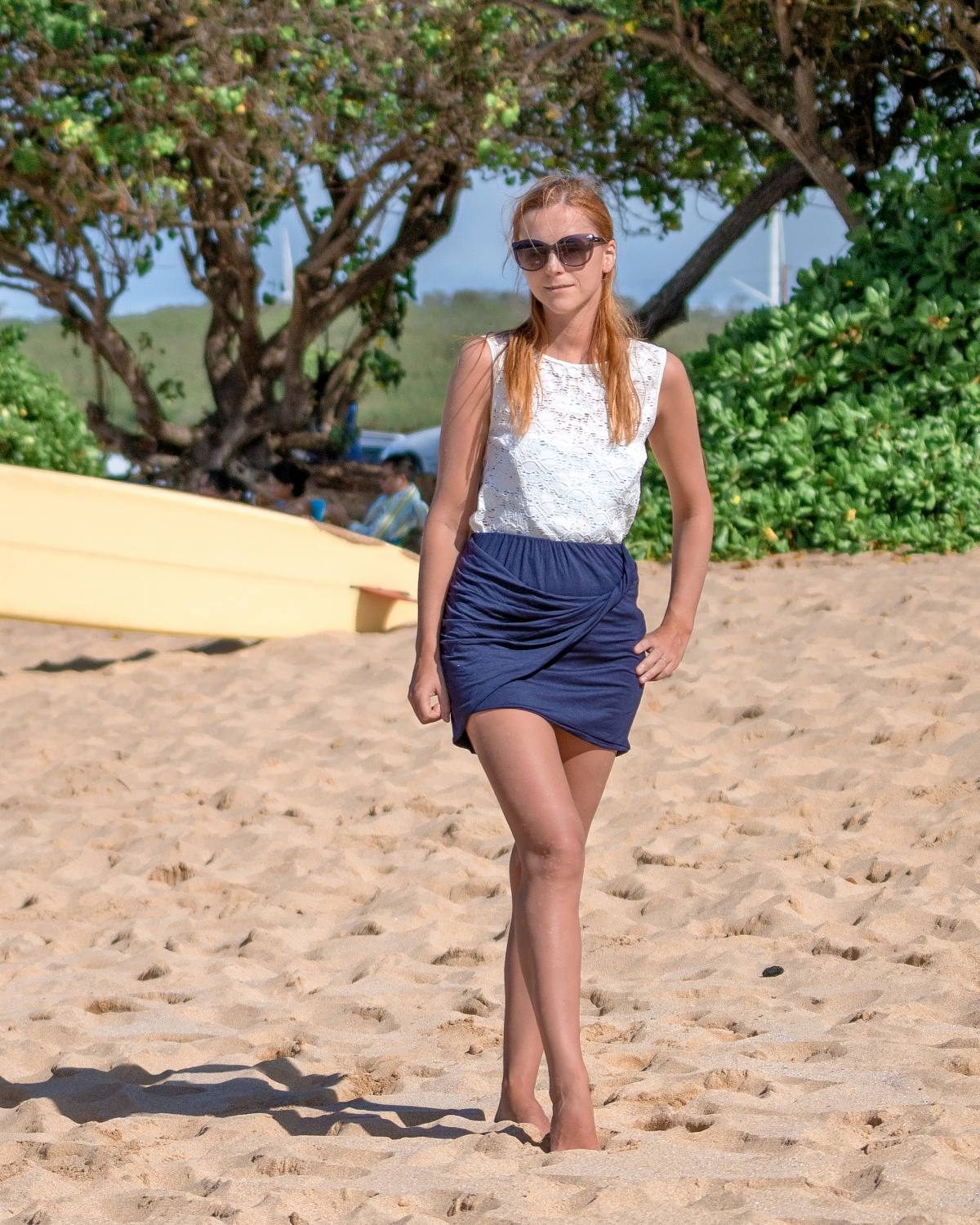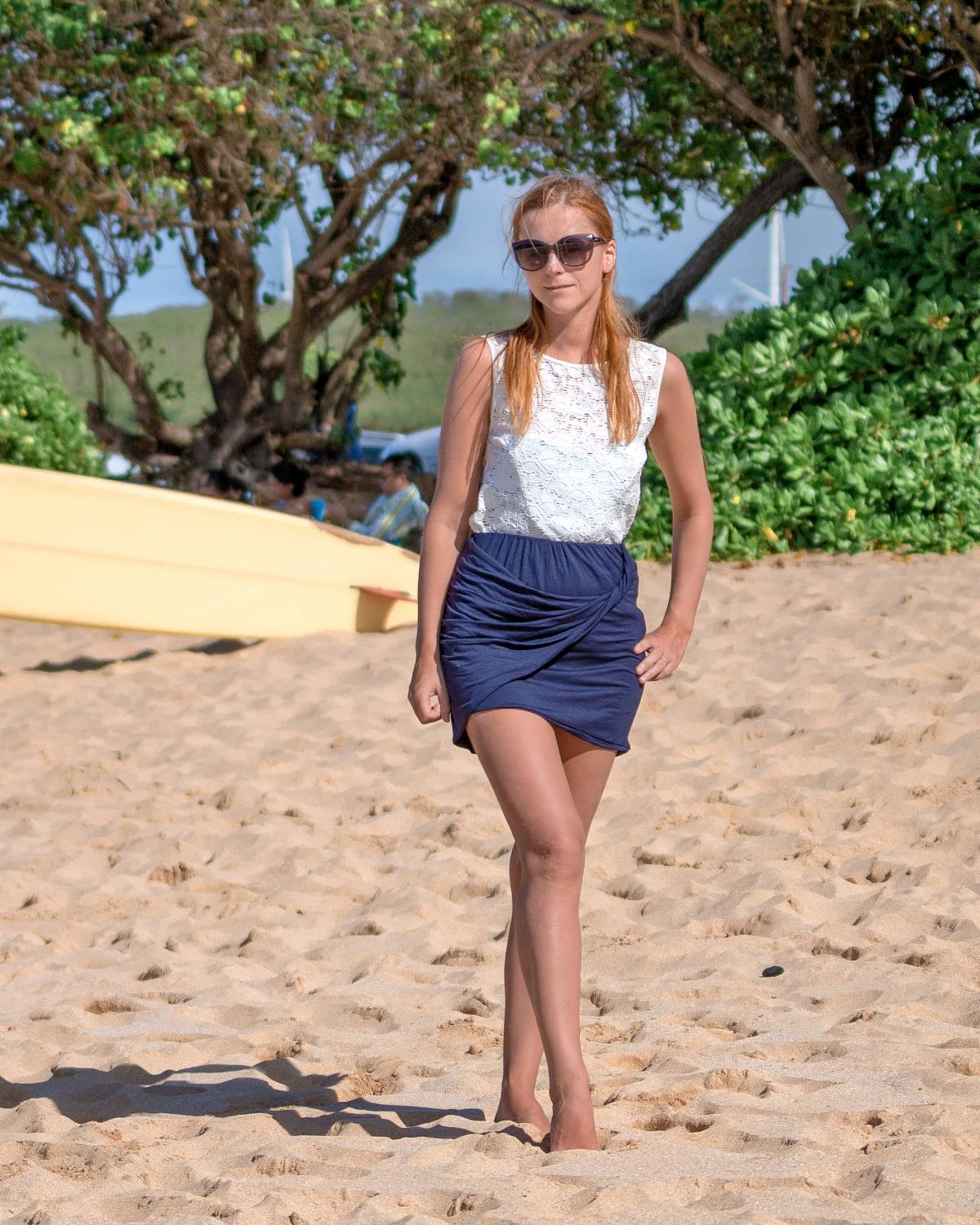 ---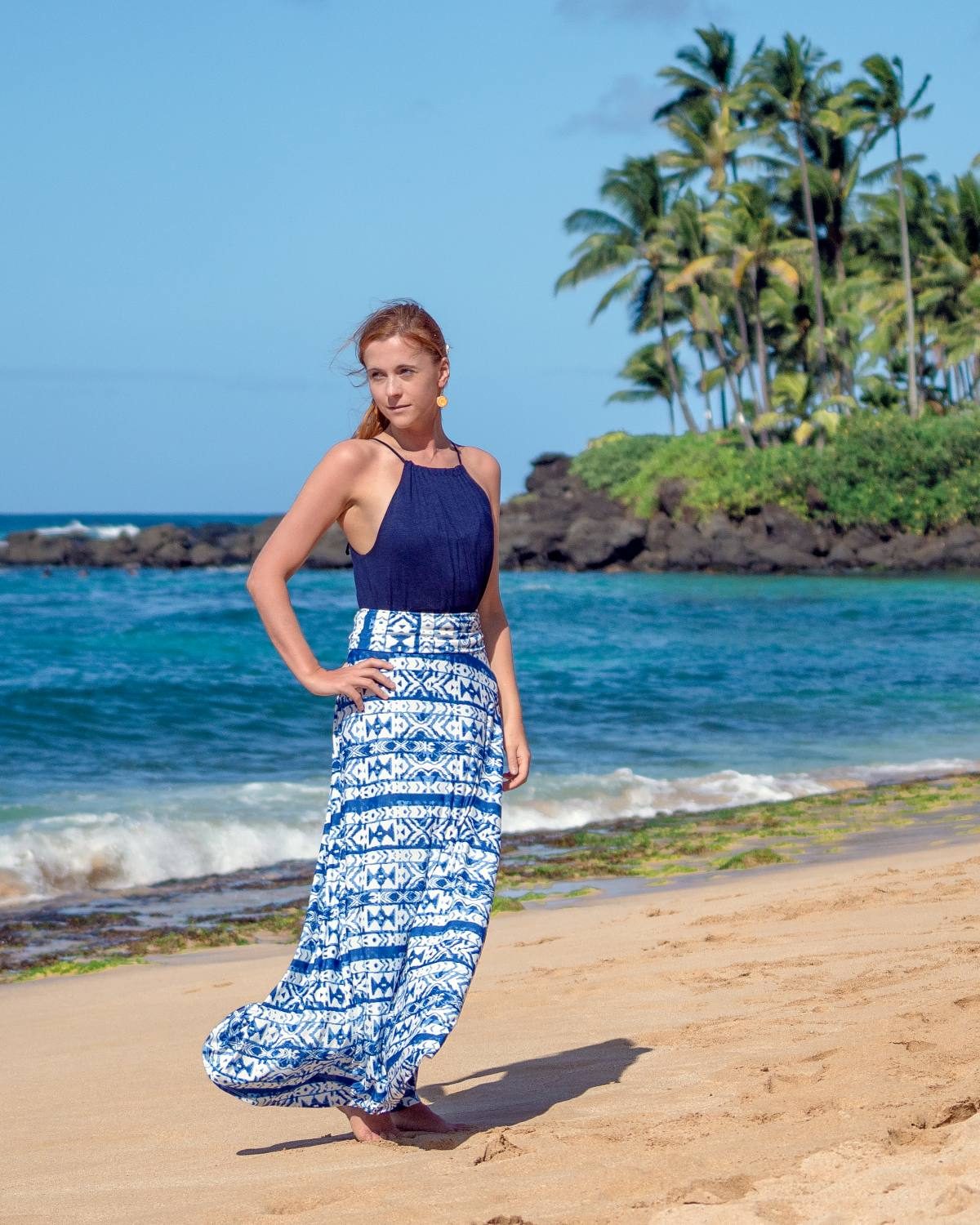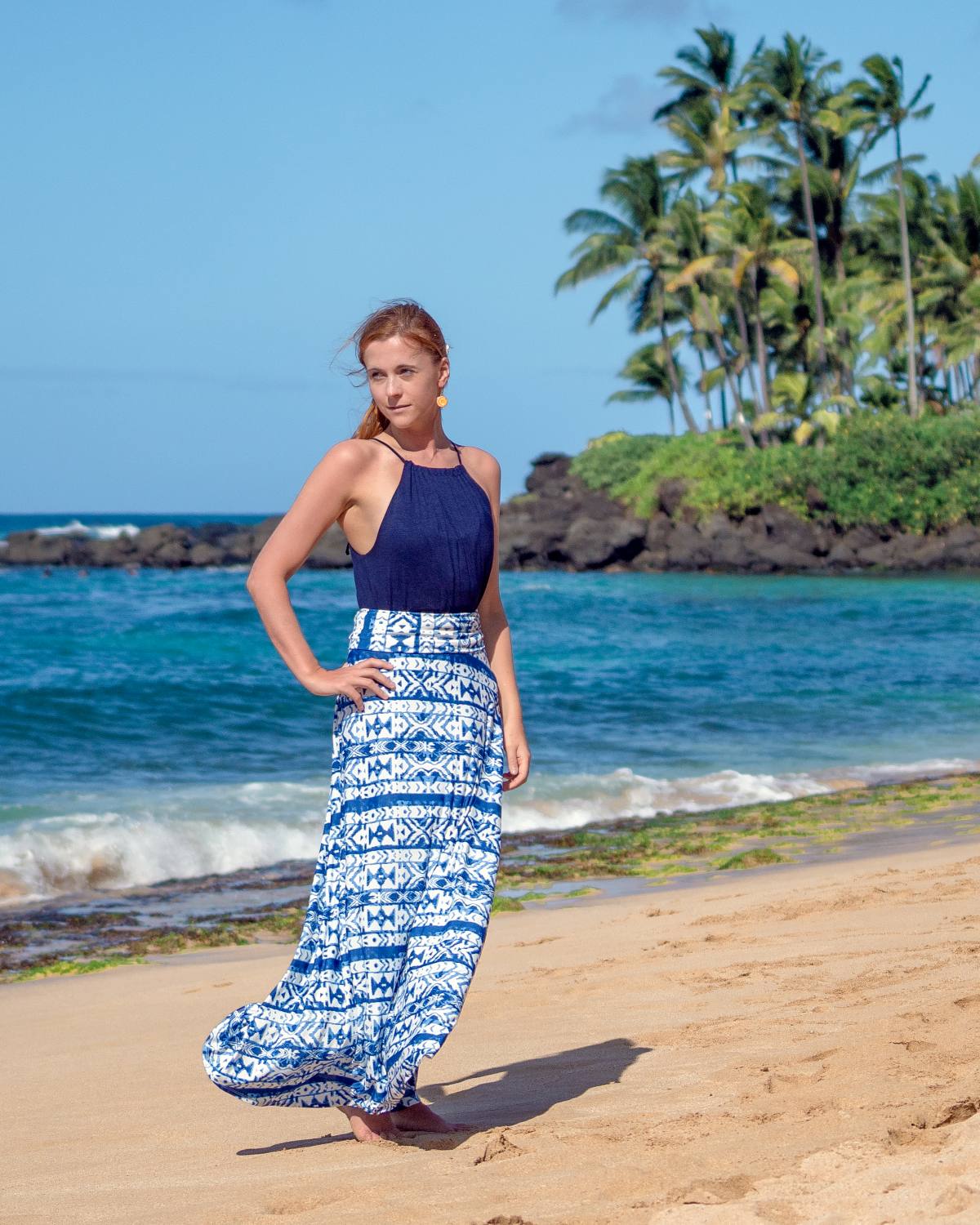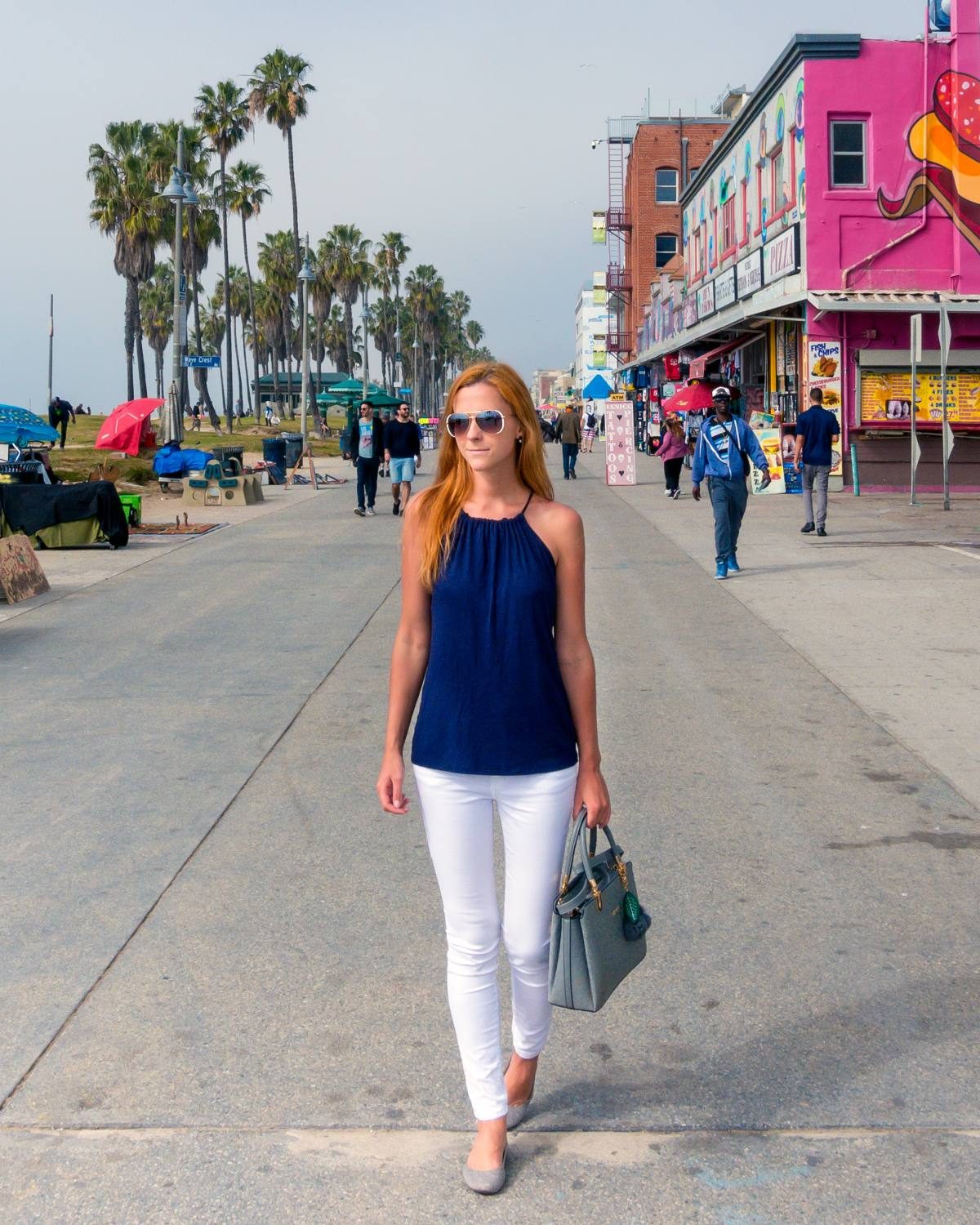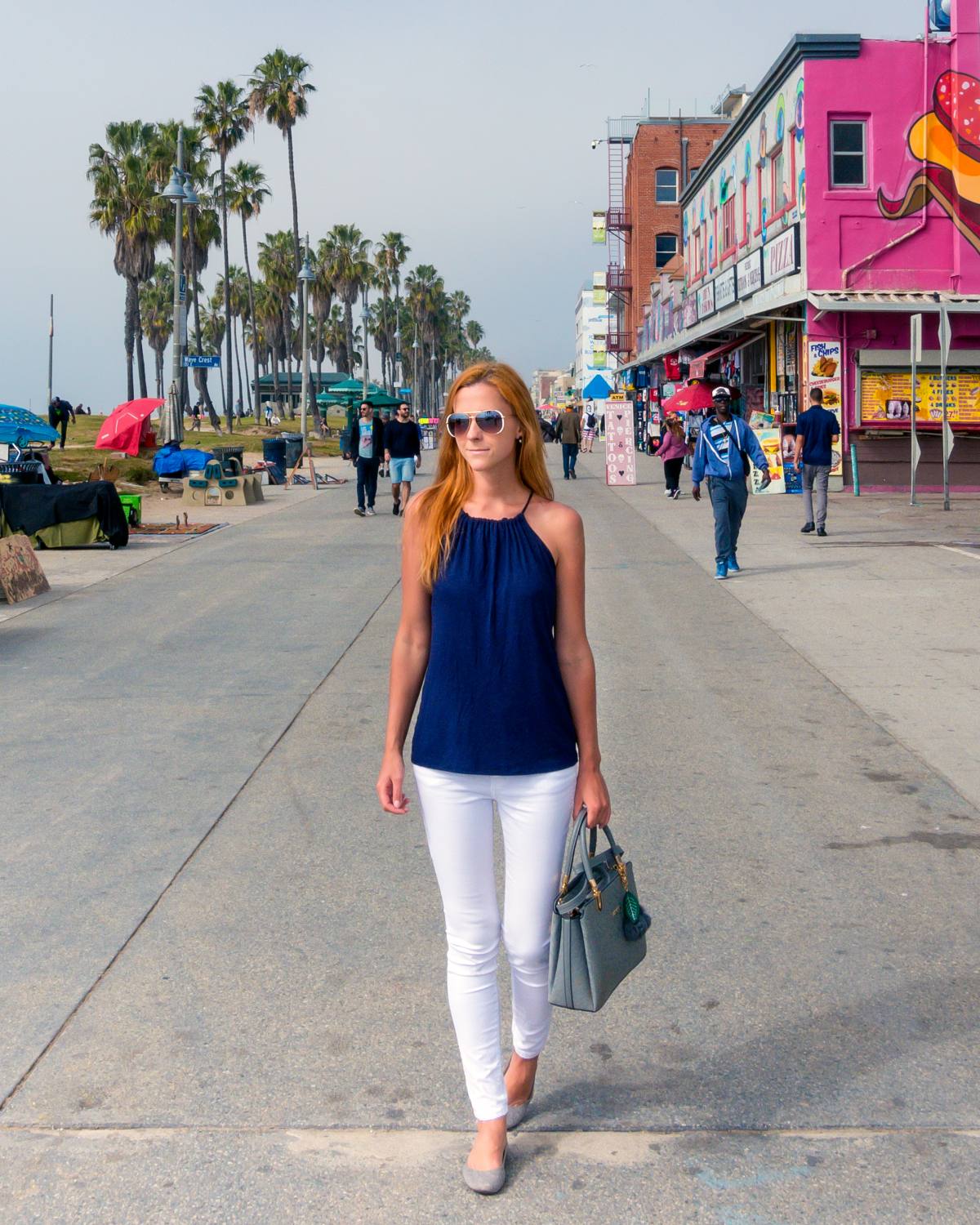 ---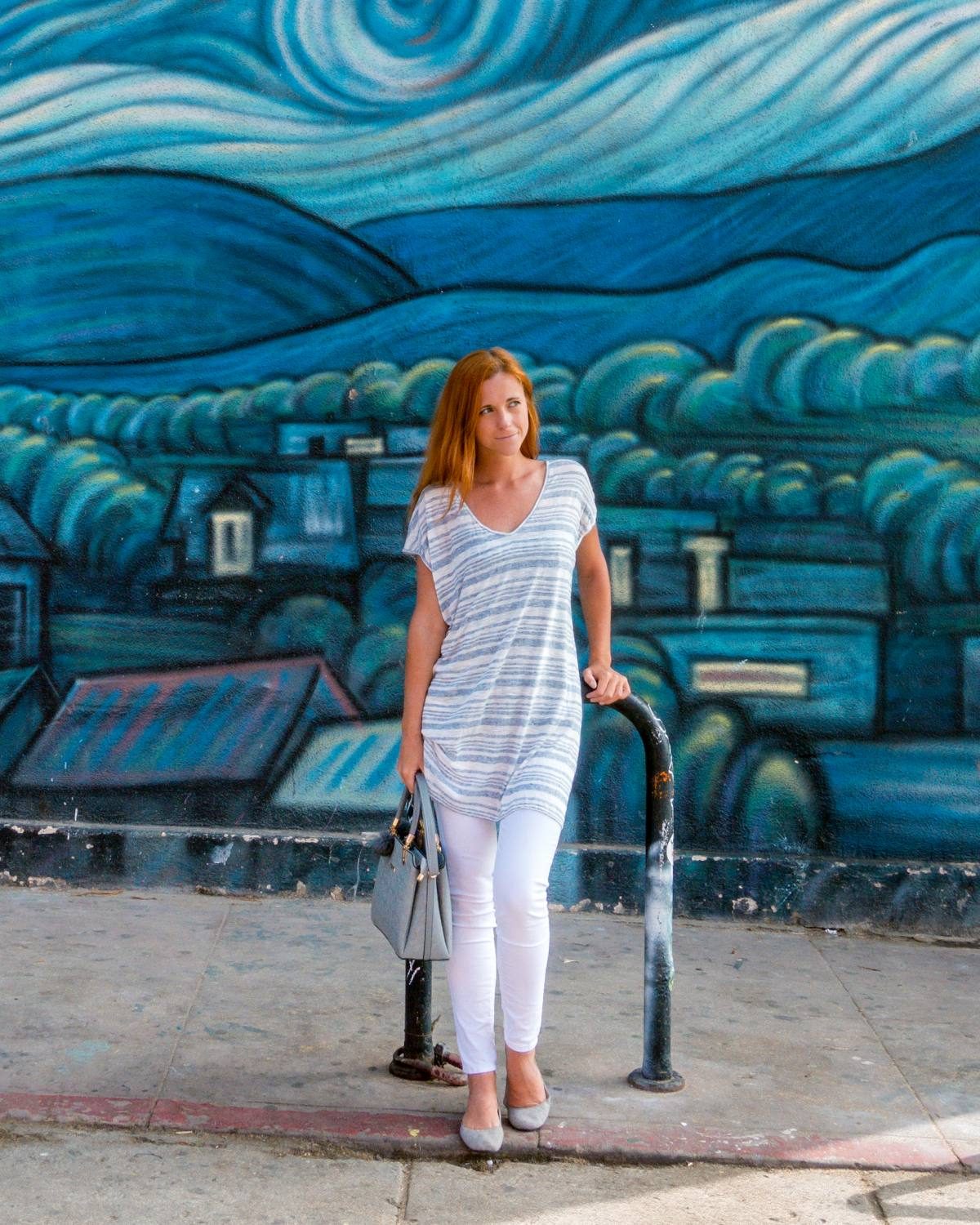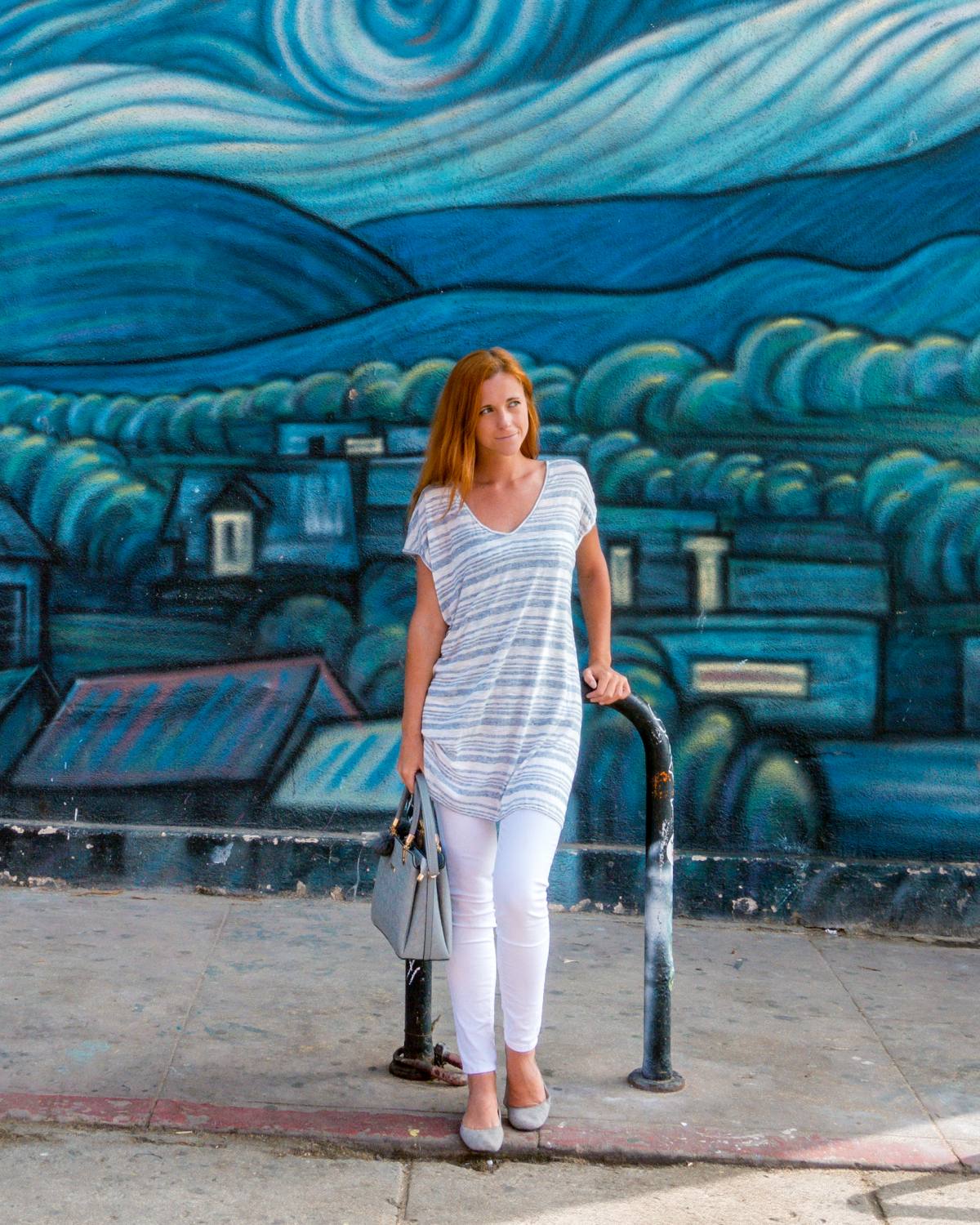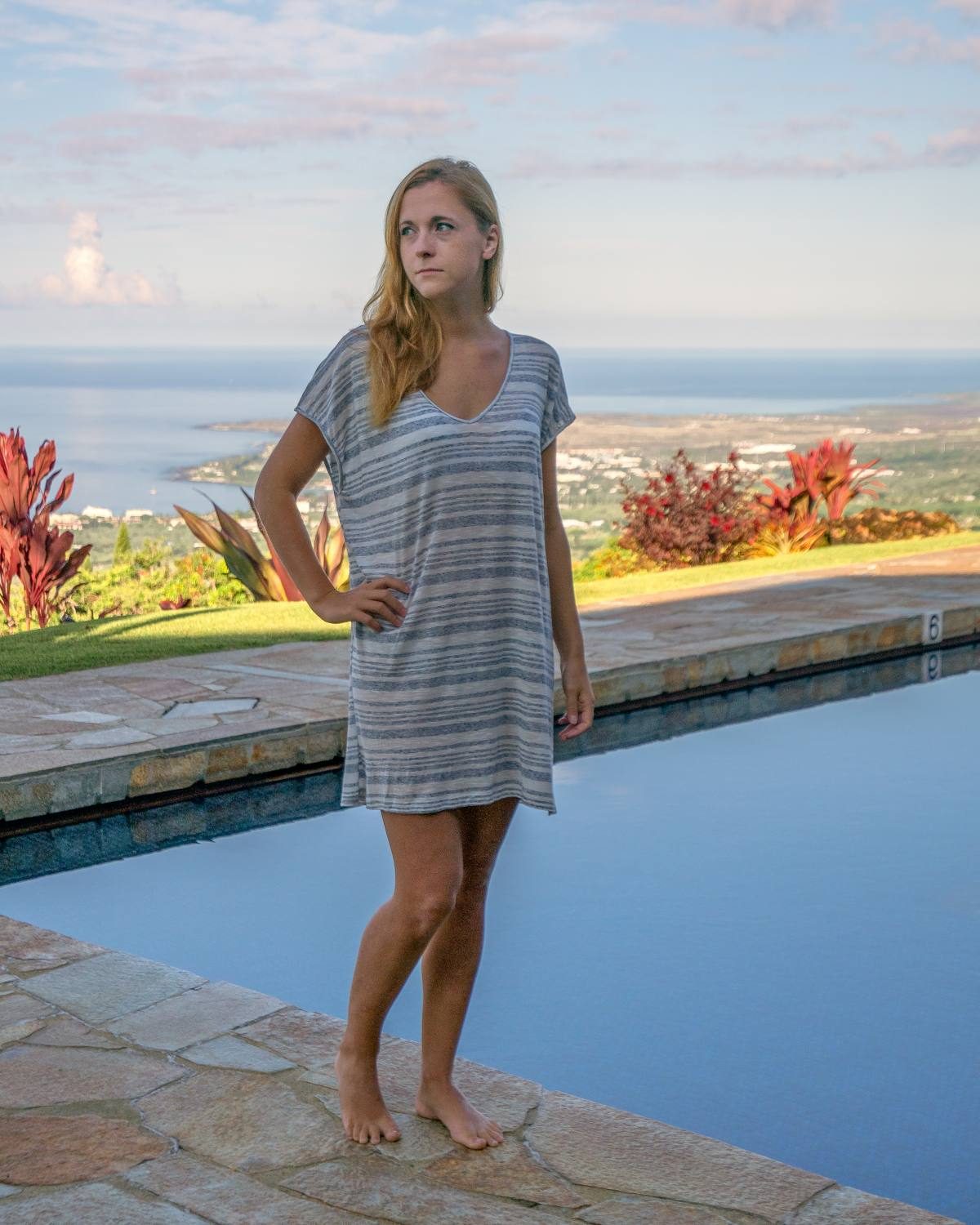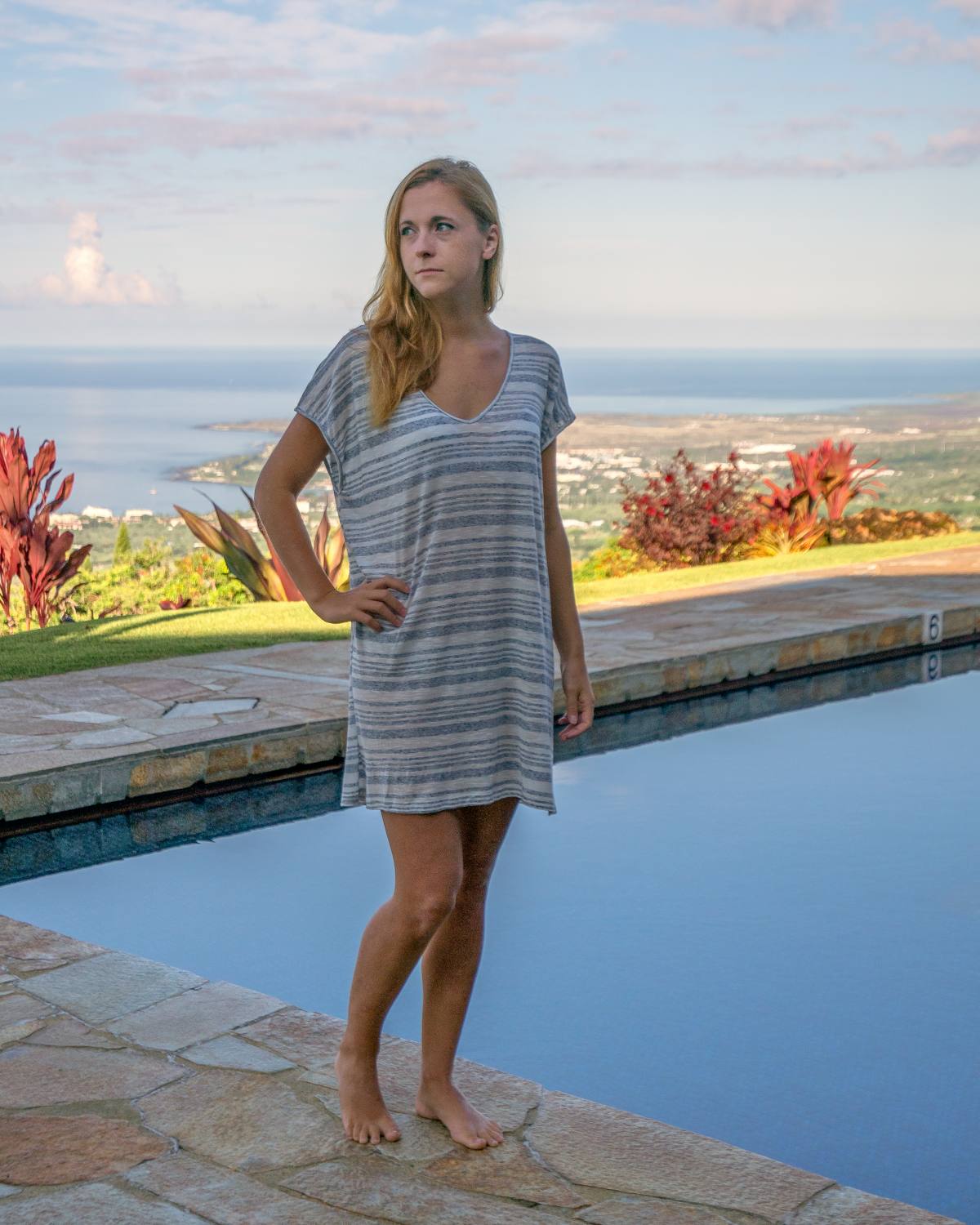 ---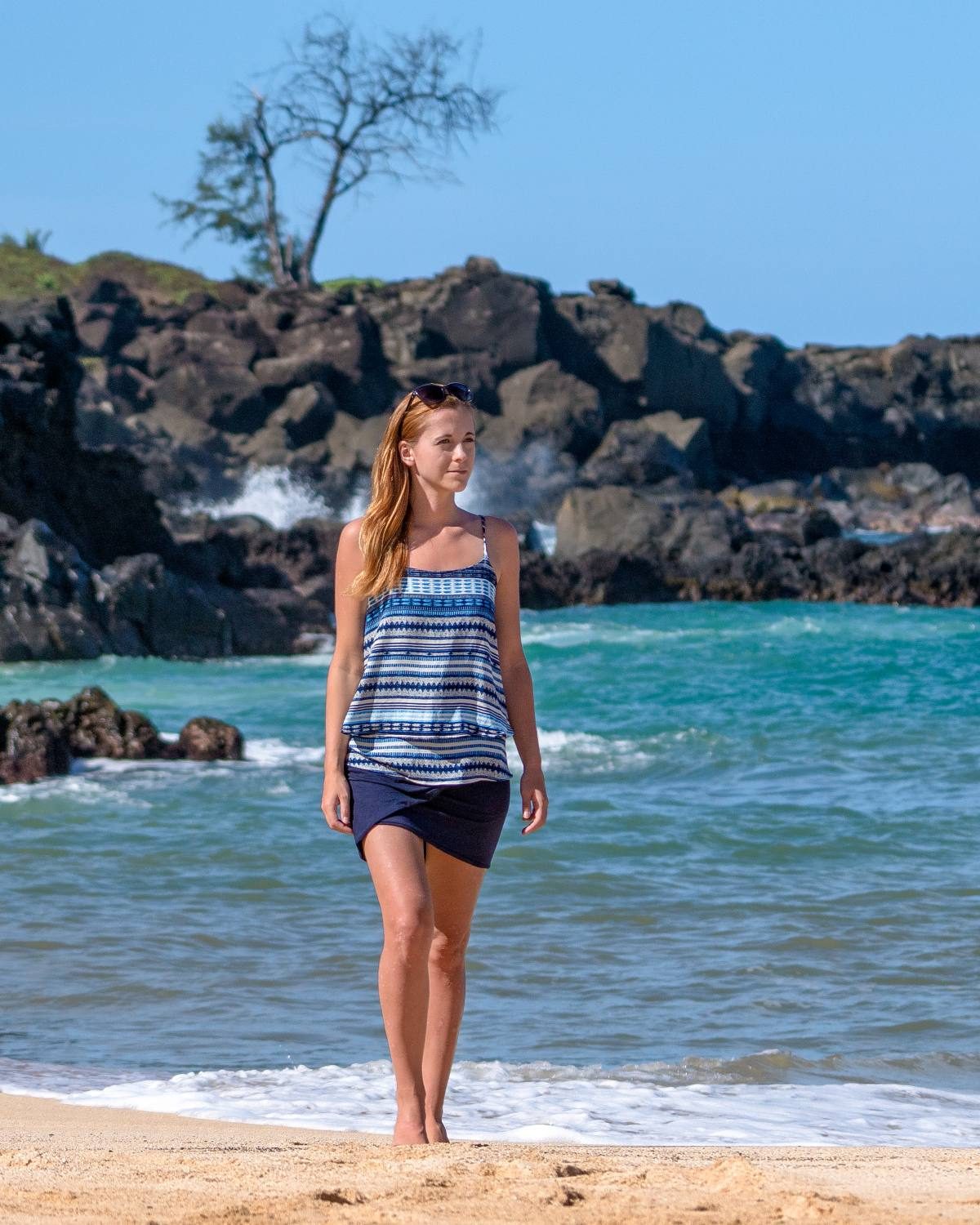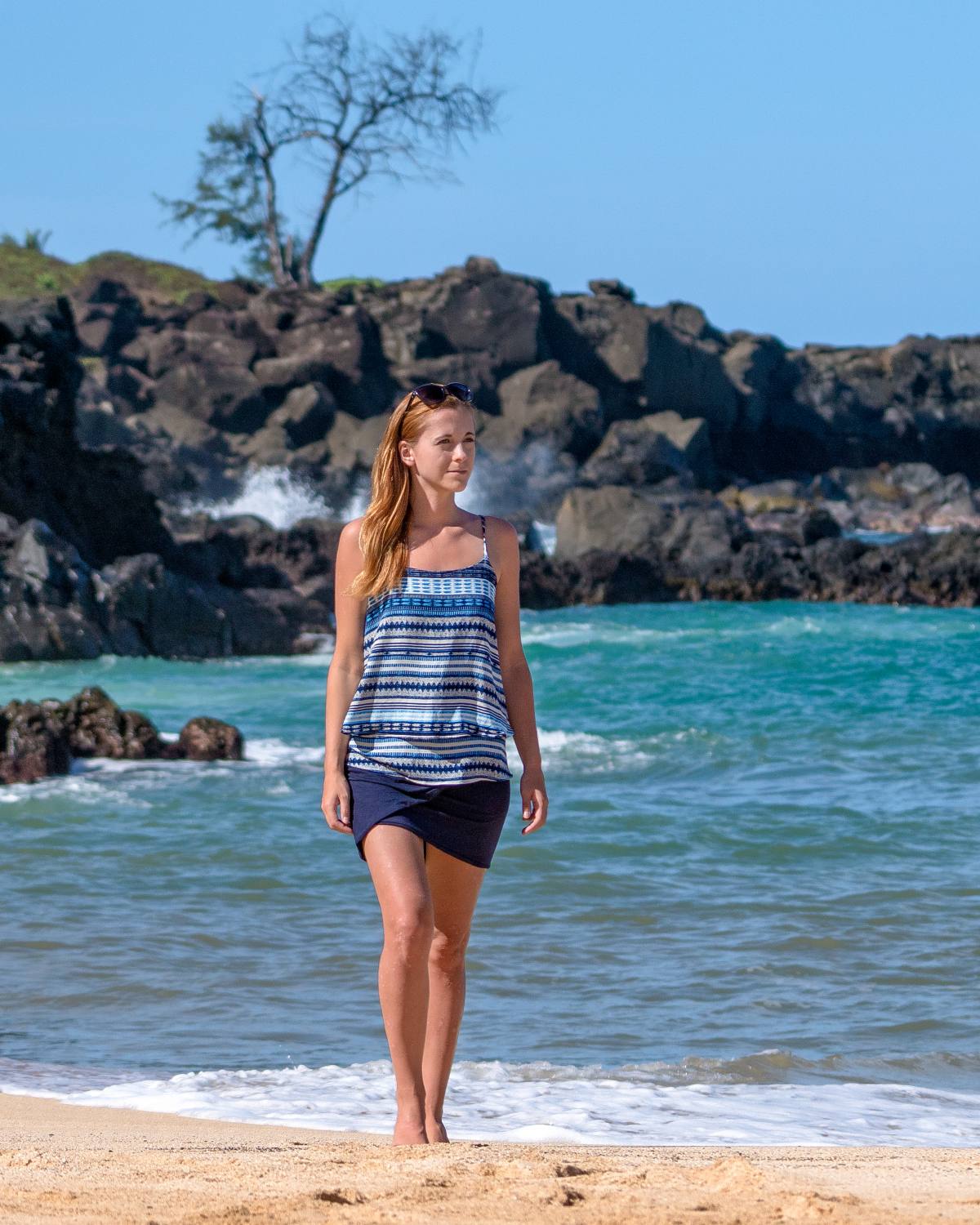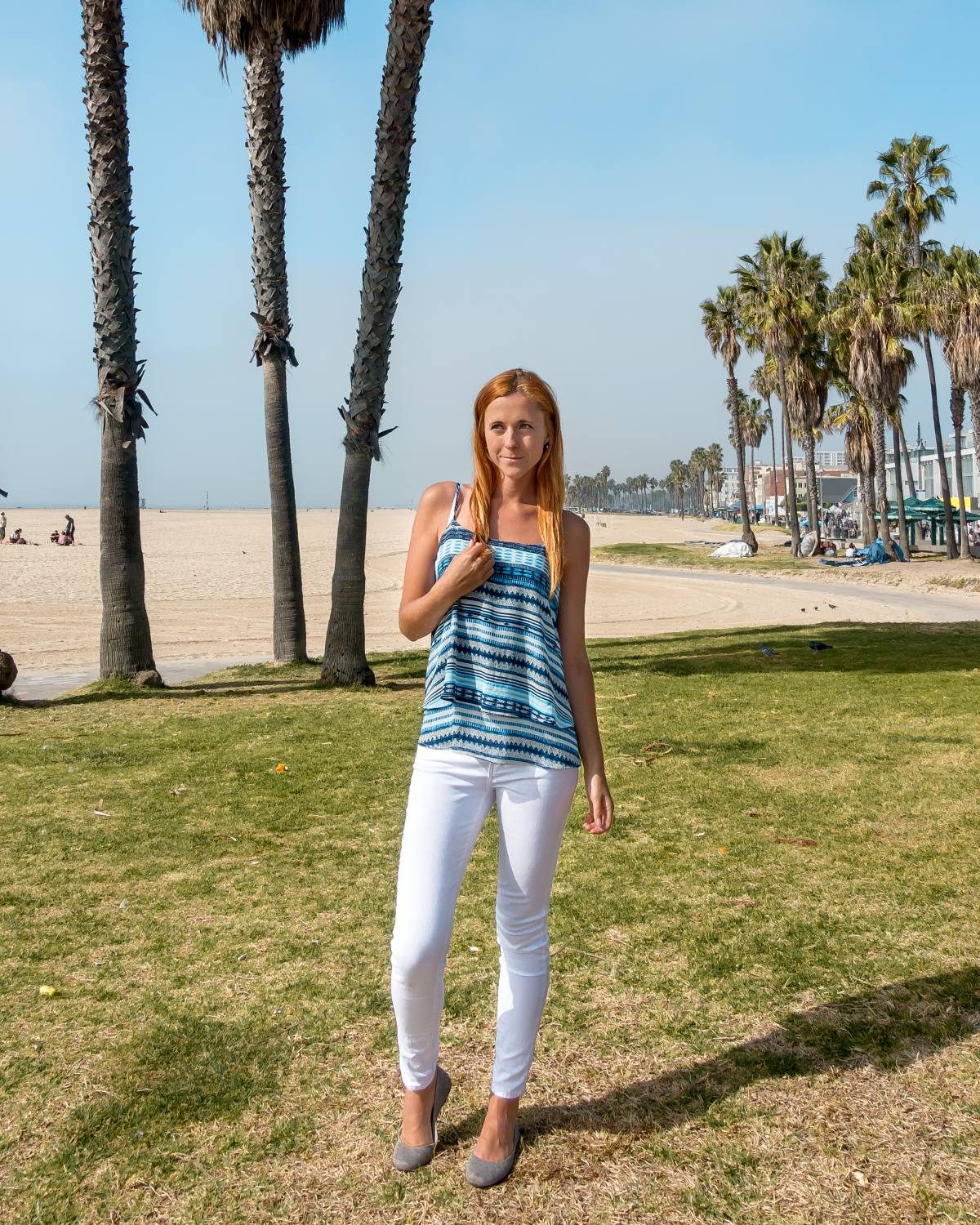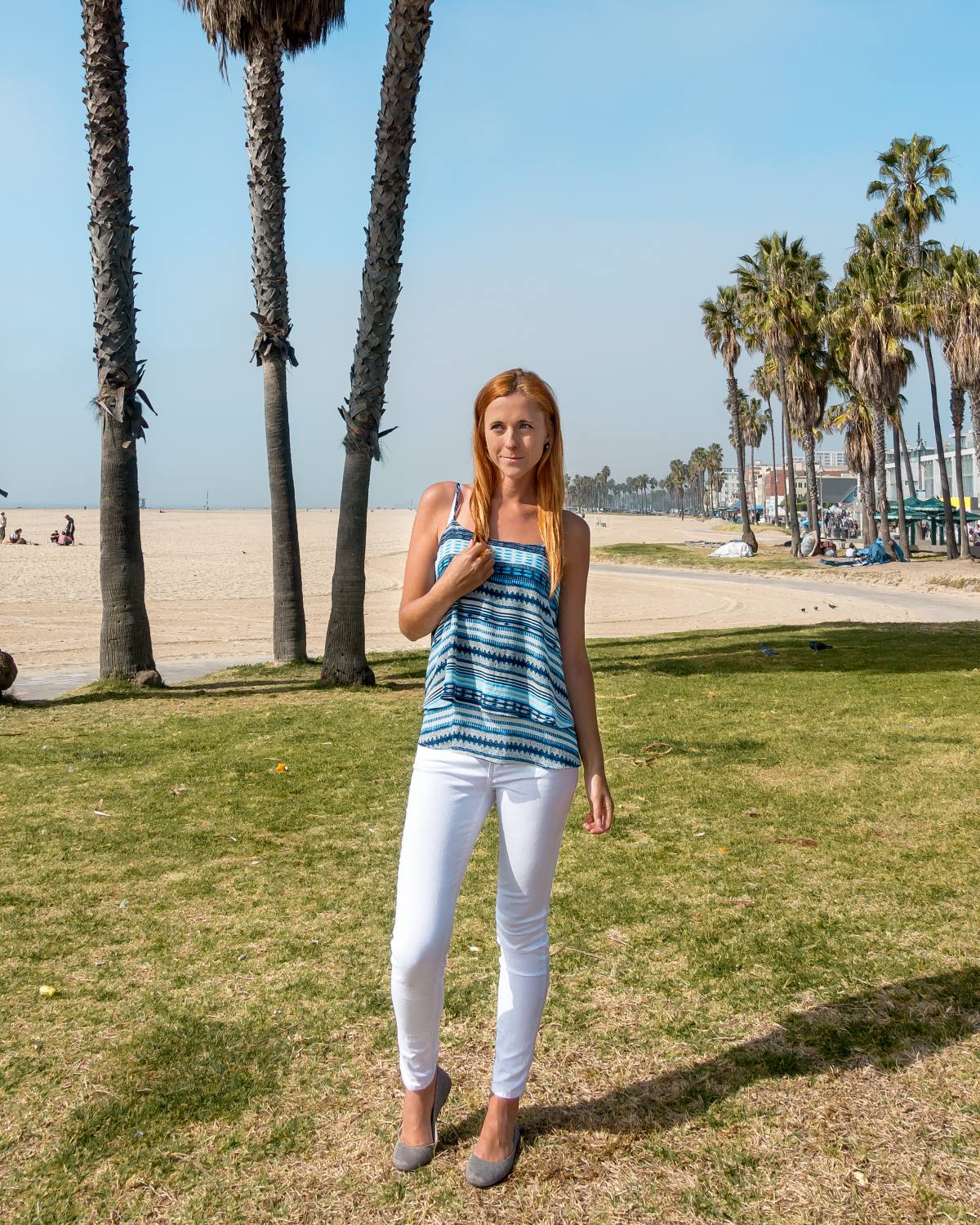 Use exclusive code ANNA for 30% off your order with VacayStyle (valid until the end of Feb).
The Vacay brand is perfect anytime, whether you're on vacation or going for a casual lunch with your friends! You must try this collection, especially while the weather is still warm! Let me know in the comments which collection is your fave!
Have you tried a travel capsule wardrobe?