Most people visit the capital of Niamey and Agadez if they're attending a Guerewol Festival, but there are other things to see in the country as well.
Niger is often confused with Nigeria – even google automatically tries to finish the word in search engine. Niger is a large desert nation located in the heart of West Africa.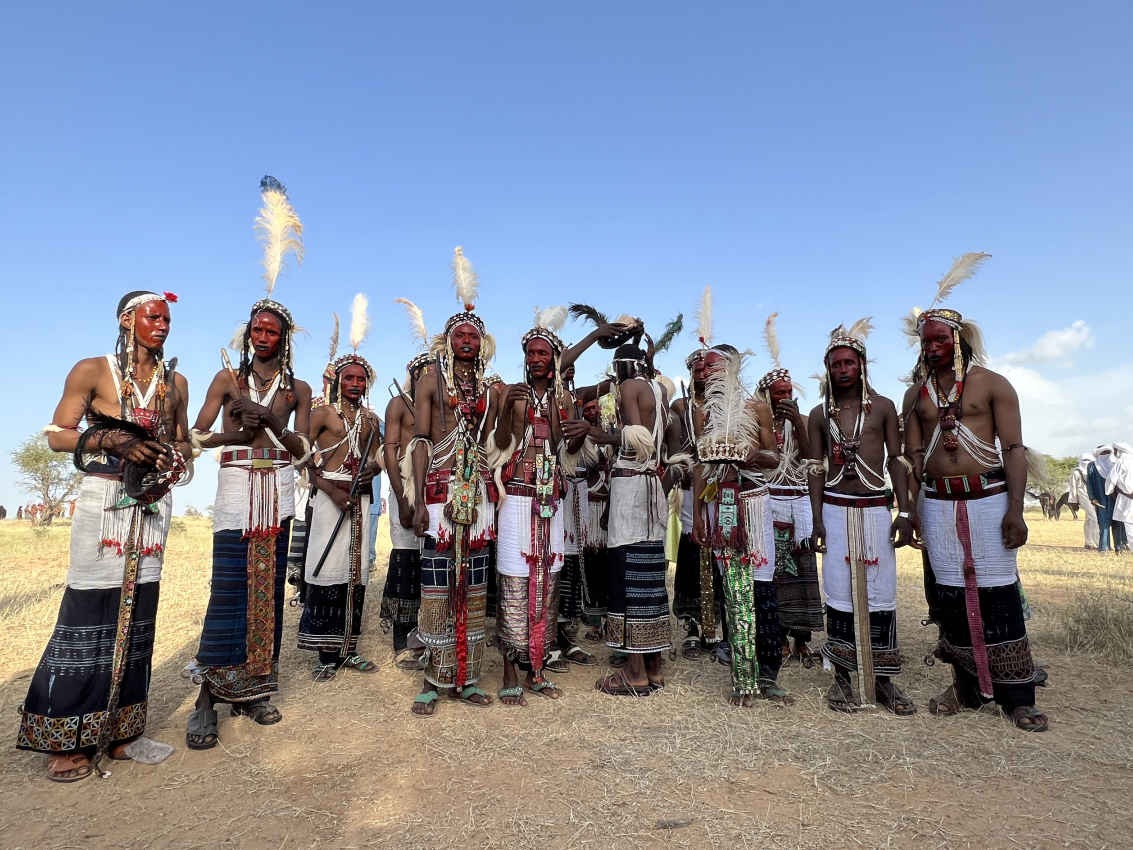 Safety in Niger & What to See
The region is never fully stable, hence why Niger is always on the "do not travel" list of places when it comes to the advisory. However, Niger is safe enough to visit, but tourists cannot venture outside of the city limits without a military escort – hence why you need a guide to arrange it for you.
They won't usually arrange it for solo travelers, so for bigger events like Guerewol Festival, a lot of groups are combined in one convoy together.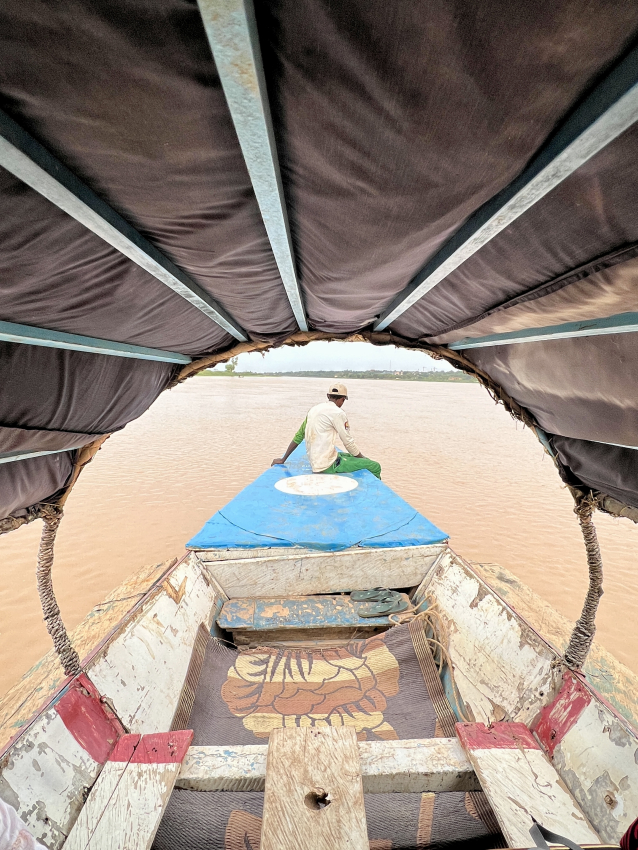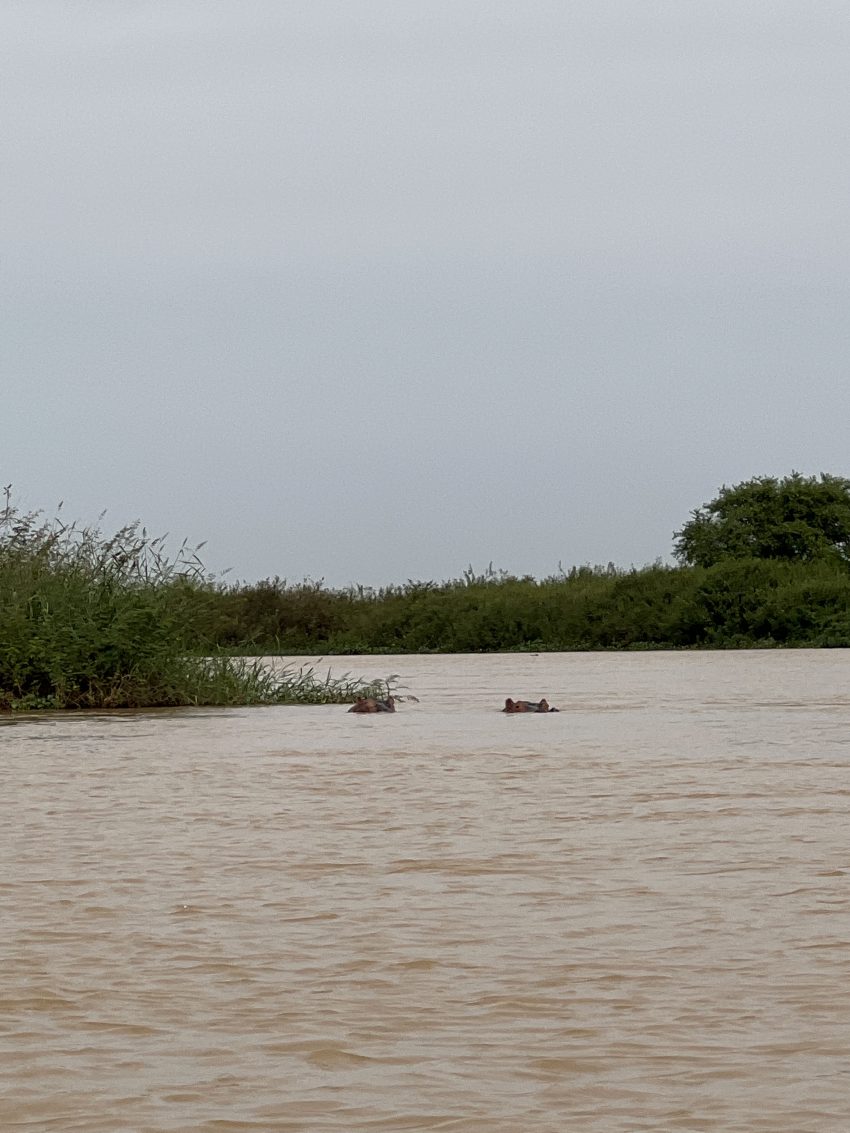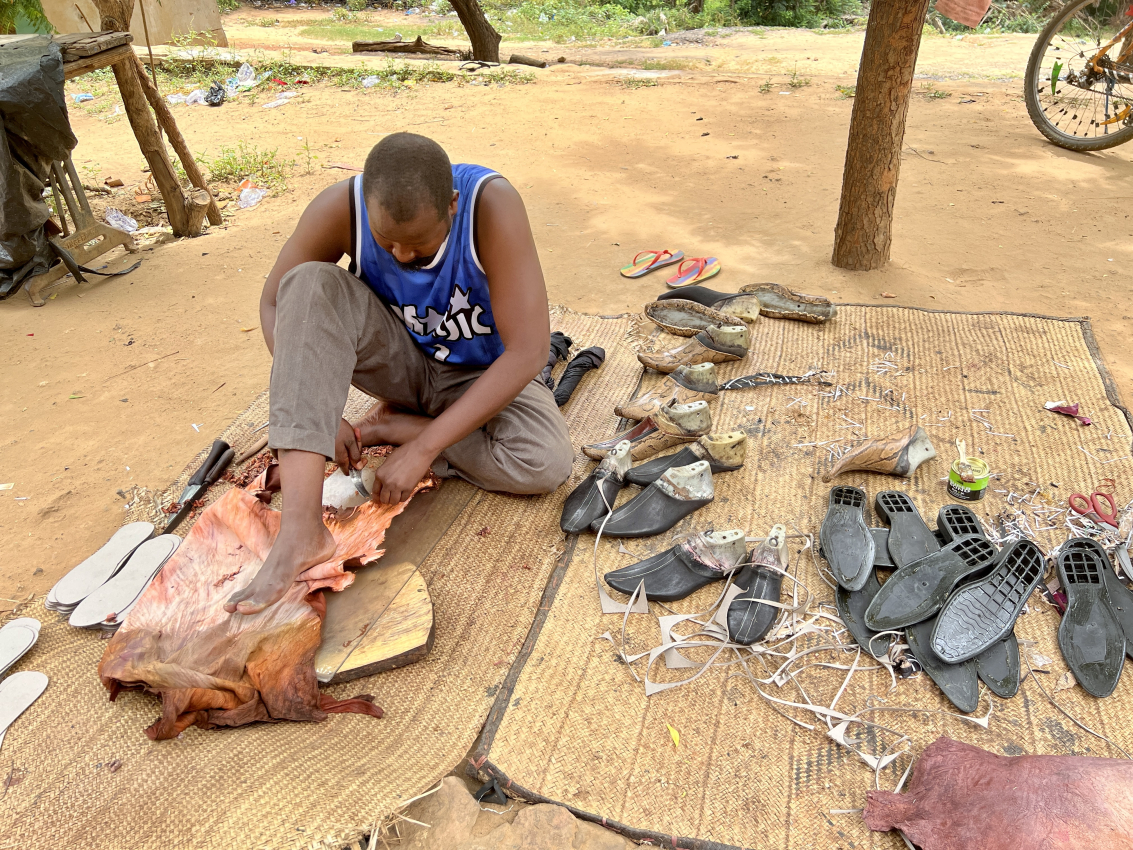 Niamey is rather safe, so you're free to walk around and explore the city market, visit the Grand Mosque, the Maorey Cathedral, the national zoo & museum (which I admit I don't recommend because it's a very depressing zoo with small ages and hungry animals), and other places by foot.
Another point of interest nearby is West Africa's last remaining Giraffe herd, about 1.5 hours from Niamey.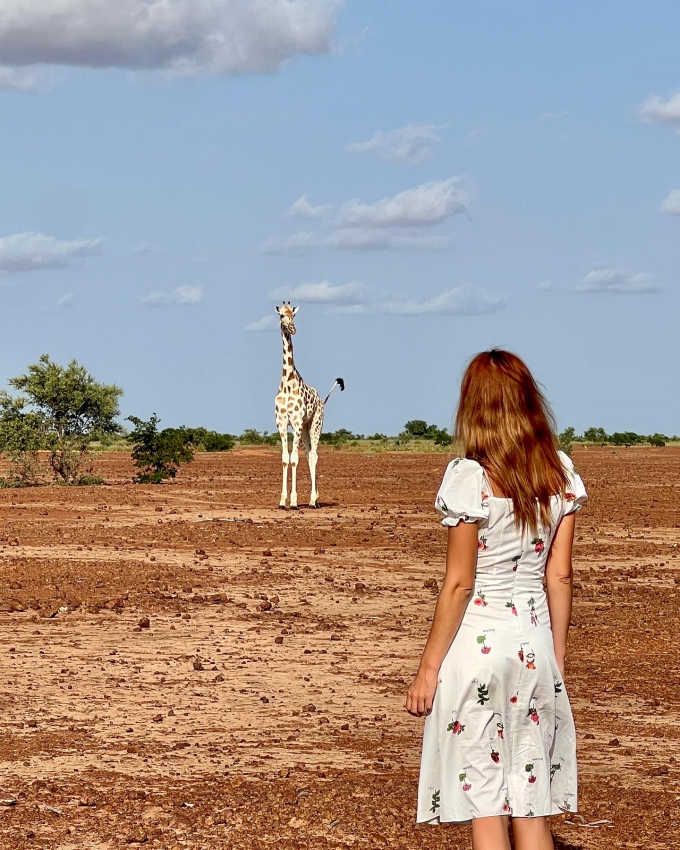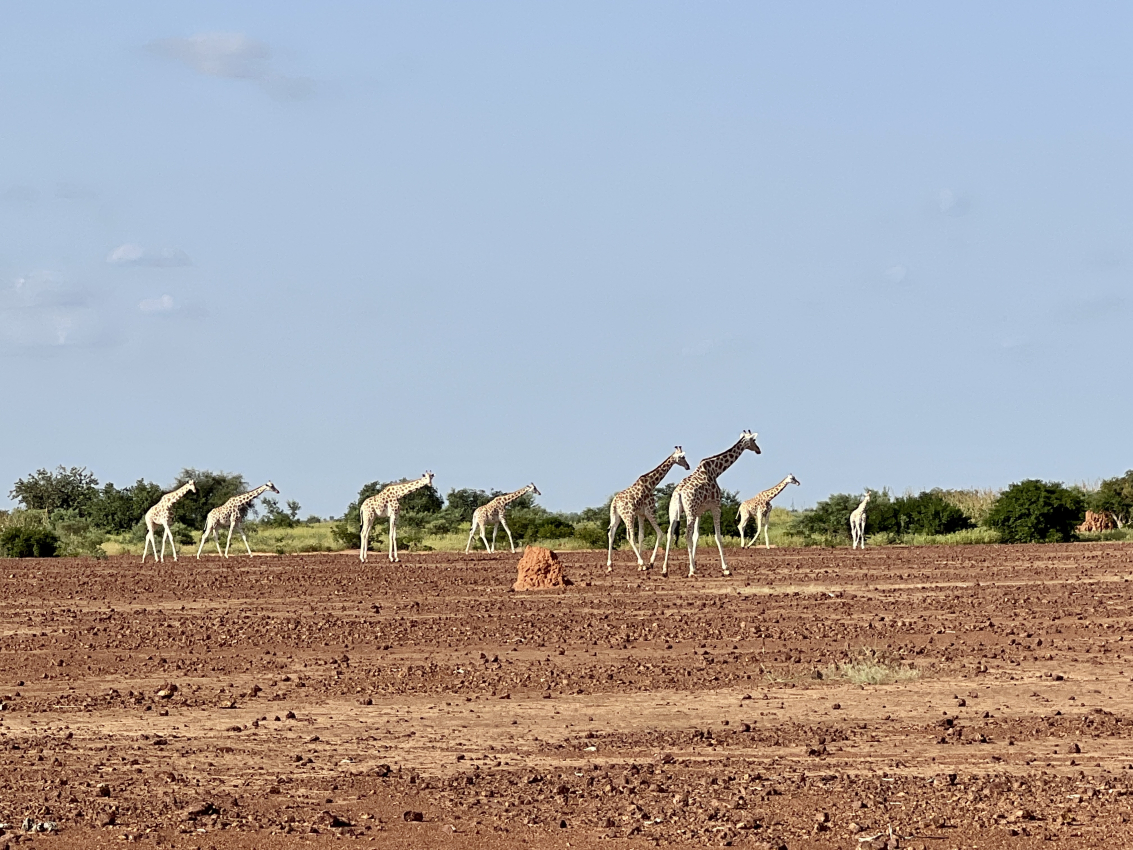 Agadez saw a lot of violence in the early 2000s due to the Tuareg civil rebellion, but that violence has since diminished and the city is considered generally safe now
In Agadez, the house complexes look like mazes and the intricacy of the city is accentuated by its olden free-form clay architecture. The Grand Mosque in the center of the historic old town is the tallest clay-mud brick structure in the world.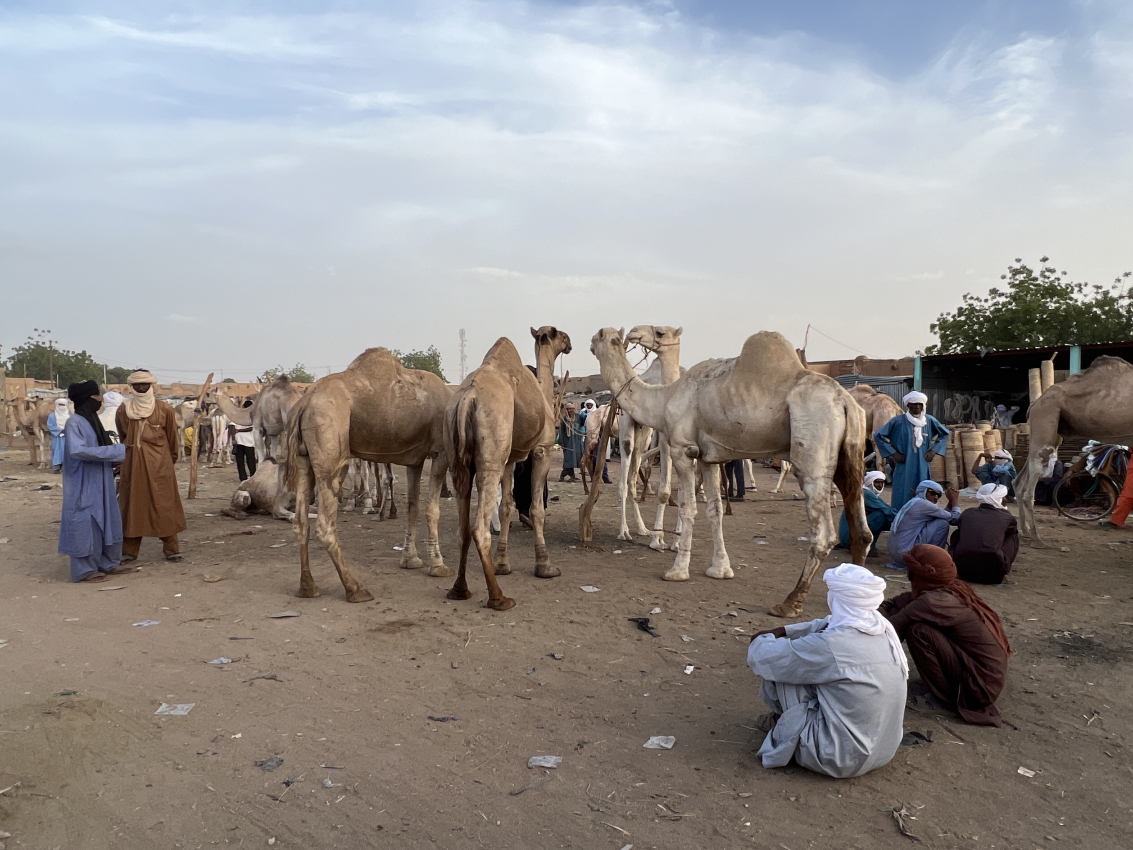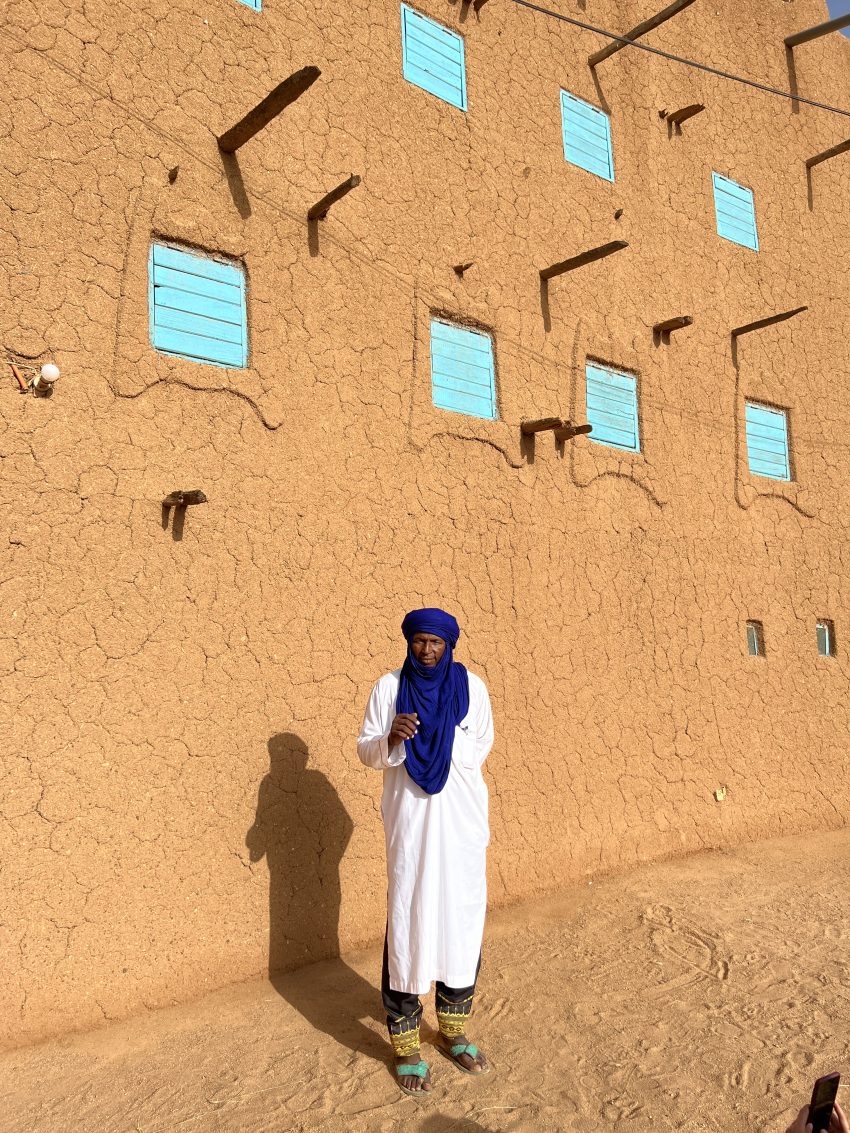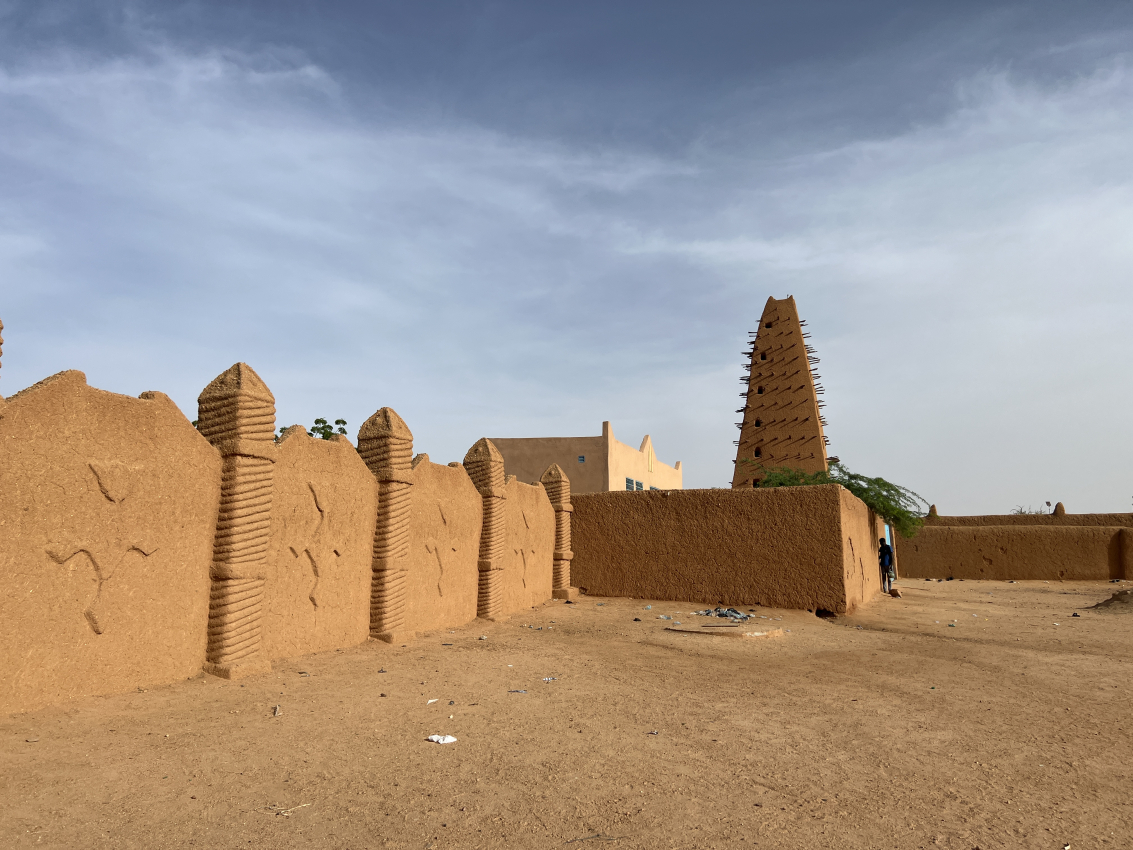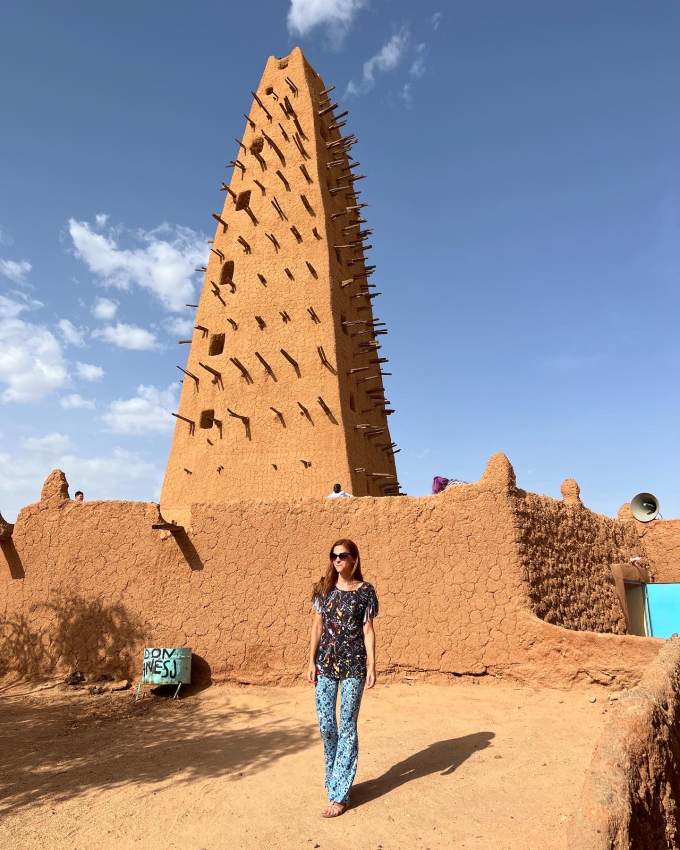 ---
Money in Niger
Credit cards are accepted at a few restaurants and top hotels, but otherwise it makes sense to bring cash and exchange into CFA.
I kept reading that USD isn't accepted and to bring EUR, but this is absolutely not true. Any place will exchange dollars and other African currencies.
French is the preferred language and only a few people speak English.
There are no service desks at the airport, so if you need to change something you must call the airline. Even though it's an international airport everything is very small and casual.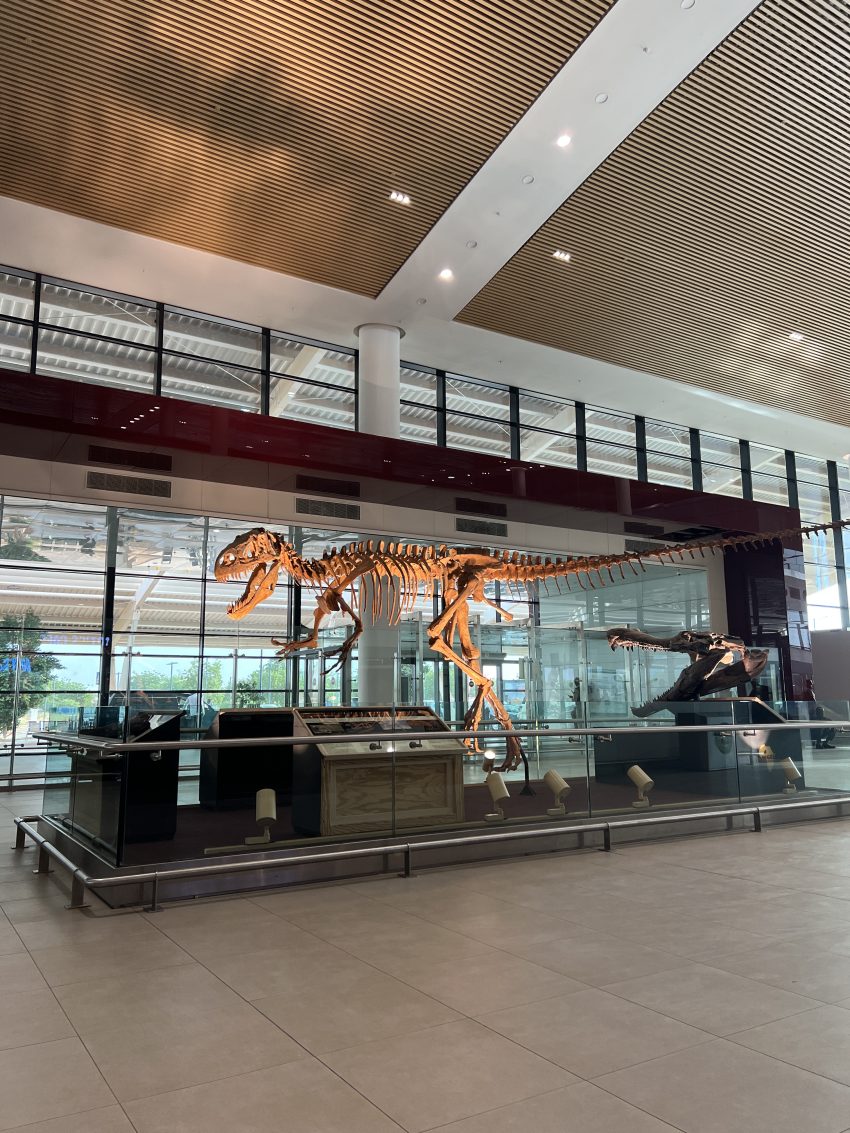 Accommodation in Niger
There is a brand new Radisson Blu in Niamey, but this is where the luxury ends. Other hotels are just relatively fine – about 3*.
I stayed at Hotel Terminus and it was perfectly fine
The beds are usually just like in any other hotels in the region: hard and basic, but they do the job. The only exception for me was our hotel in Agadez where the bed mattress was basically only springs popping out of the cover.
---
Food in Niger
I was surprised by the variety of food in Niger. Even in smaller towns we were always able to find good restaurants. Every hotel also has a restaurant on its property.
For other cuisines, there's a great Chinese restaurant in Niamey along with an Indian restaurant. In Agadez, we had a chance to dine at an Italian restaurant which I recommend as the location is gorgeous!