I had a hard time deciding what to pack for Morocco, as there is no official dress code. Hence, I ended up buying some clothes from local vendors and asking them for tips. The outfits I bought in Morocco weren't above the knee, but I was assured that it's fine. And it was for my two trips in Morocco.
Buying locally was a wonderful idea and many Moroccan women loved that I was supporting their vendors and topped me to say that it looks great. I was never once harassed verbally or sexually regardless of what I wore. Maybe I got lucky, or maybe I managed to blend in with my French and non-branded outfits. Here are some outfit ideas for Morocco based on my experience.
Morocco Outfit Ideas & Inspirations

---
Moroccan Dress Short Sleeves (Short Gandora)
Even though this dress wasn't covering my knees, locals seemed to be fine with it. After all, they sold it to me in Chefchaouen. I received many compliments from local women on this outfit as well. I paired it with leather sandals purchased at the market in Marrakesh and handmade Moroccan earrings. My entire outfit cost me 55 Euros.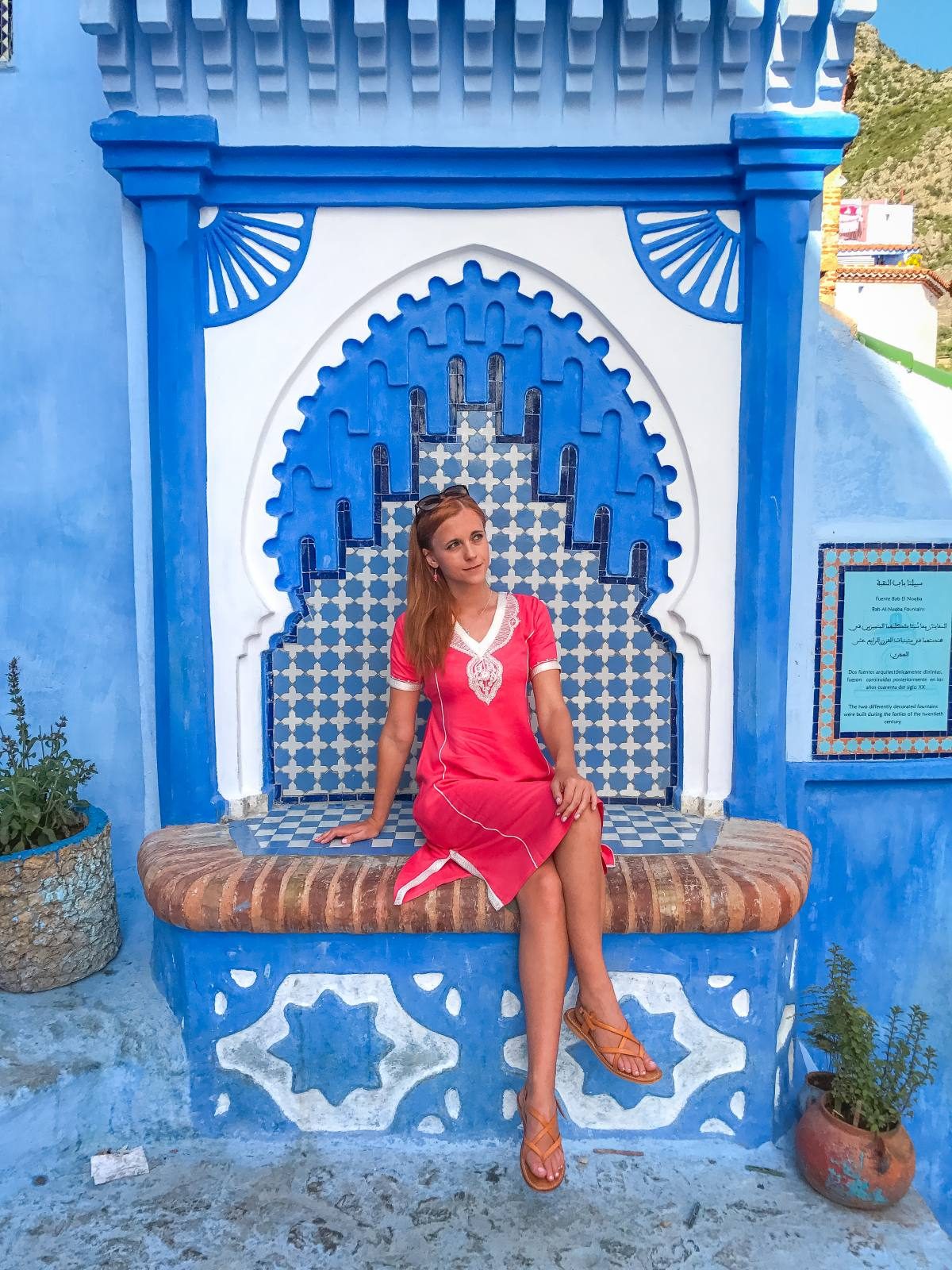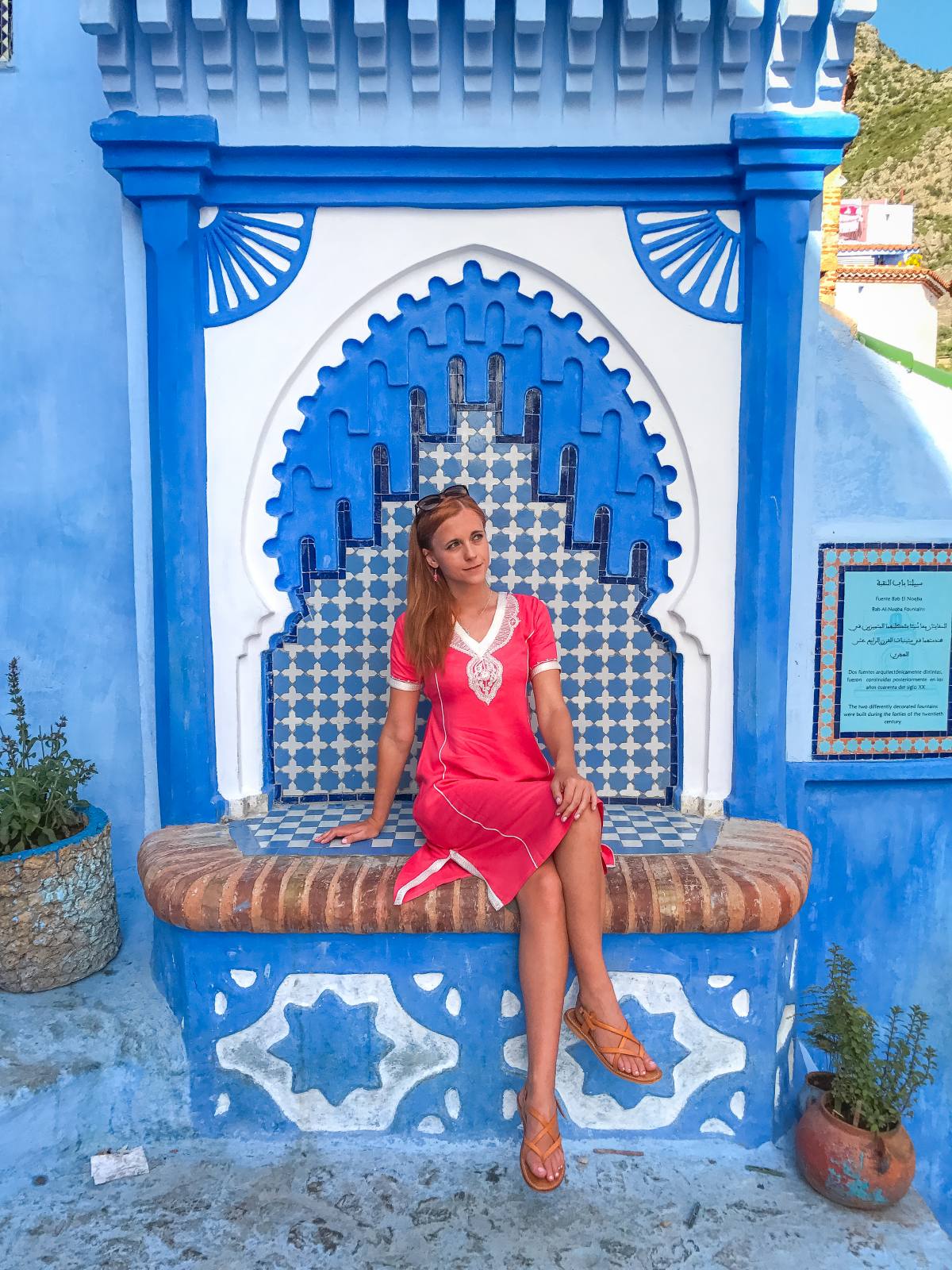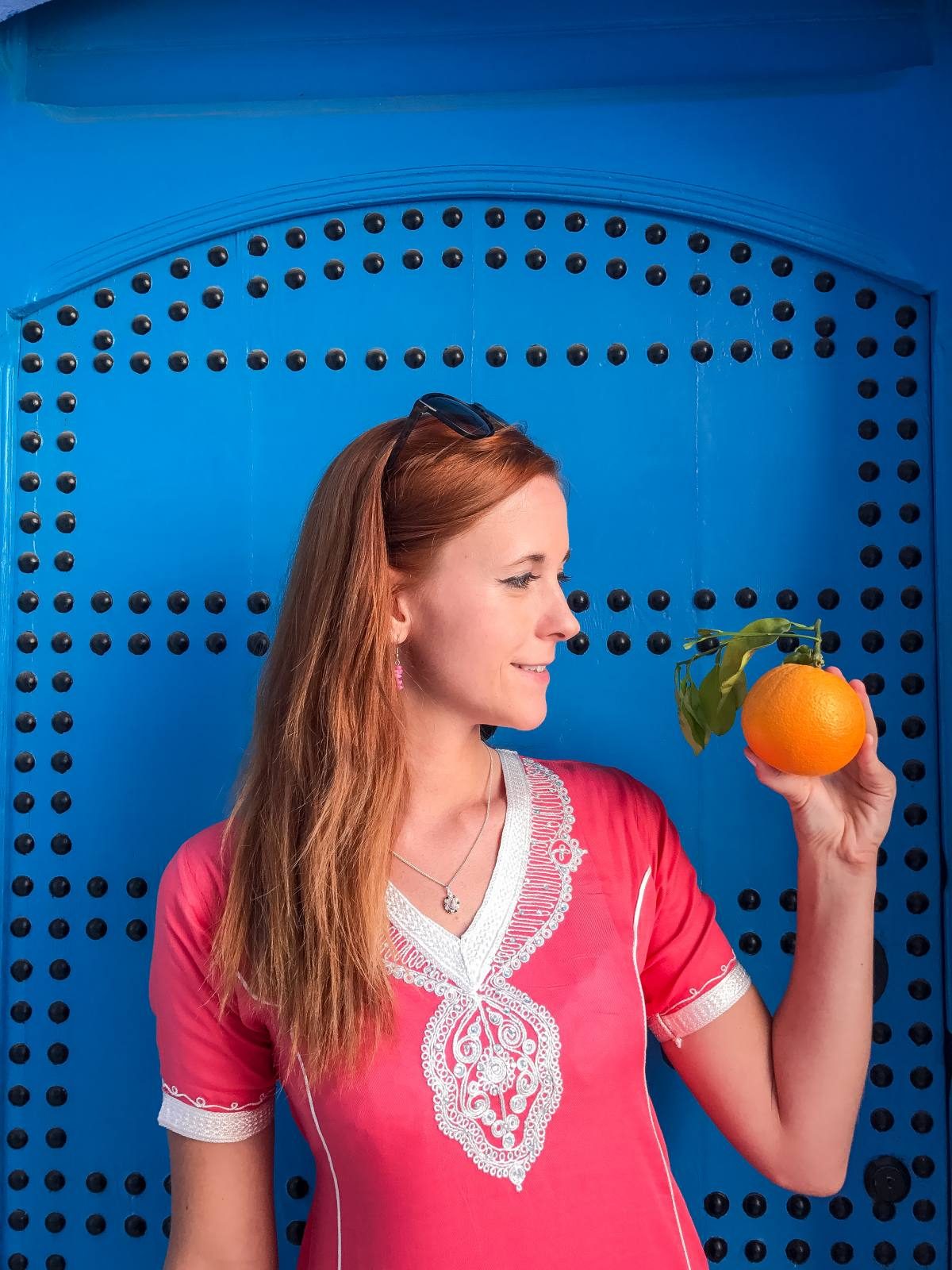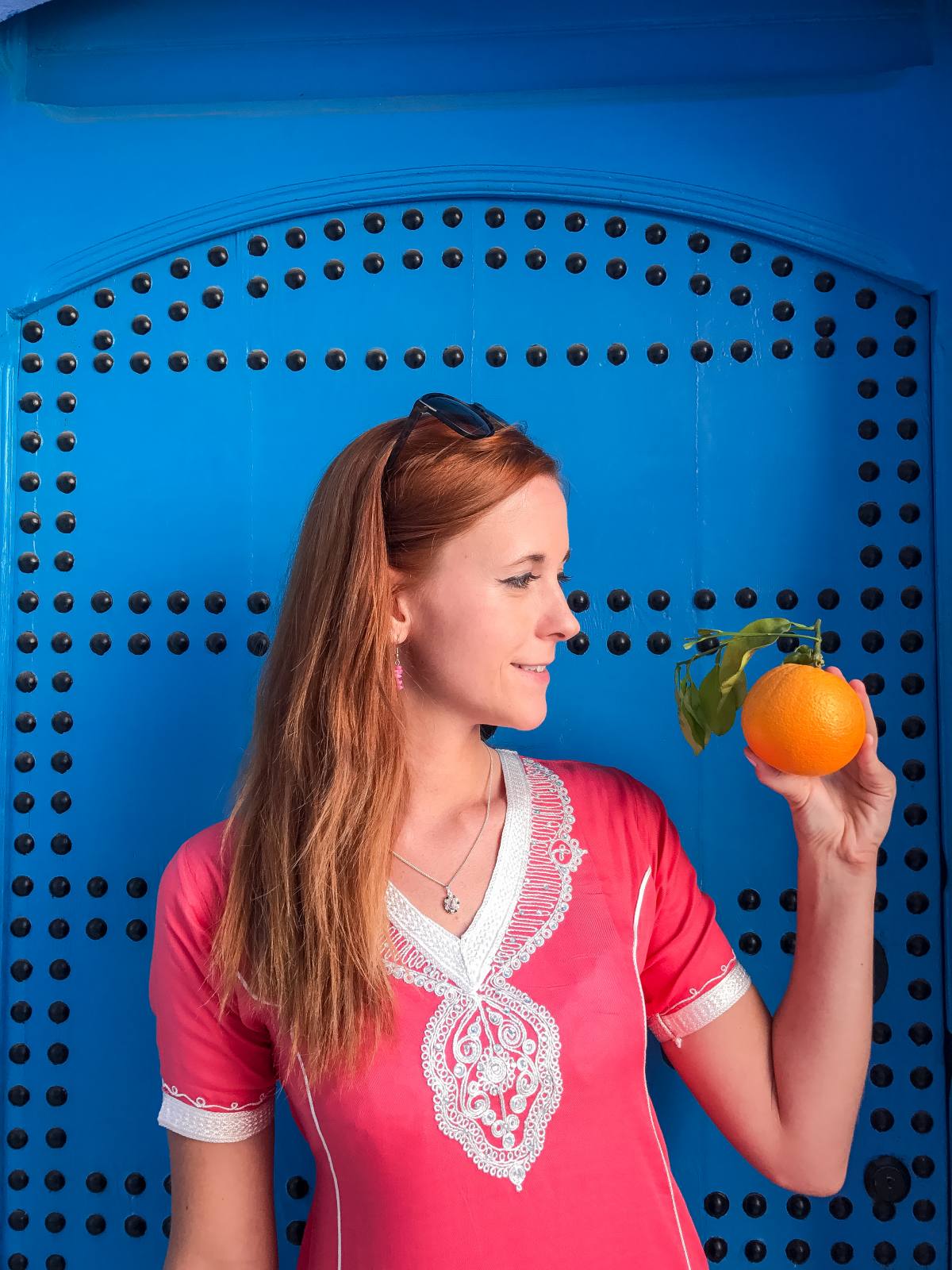 ---
Moroccan Dress Long Sleeves
Another dress I purchased in Morocco that I thought would be too short, but locals loved me in it. It was super comfortable and I paid only 30 Euros for it.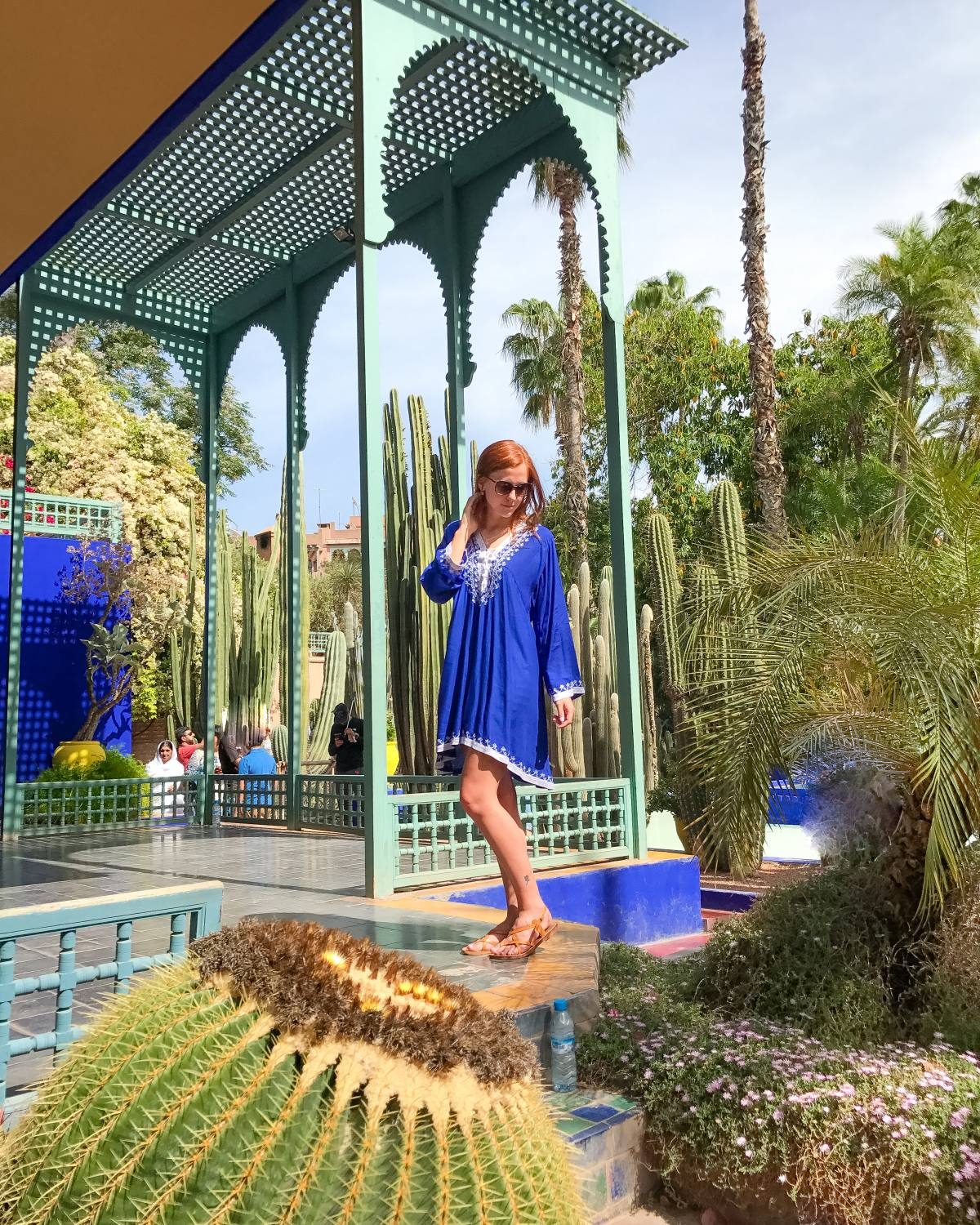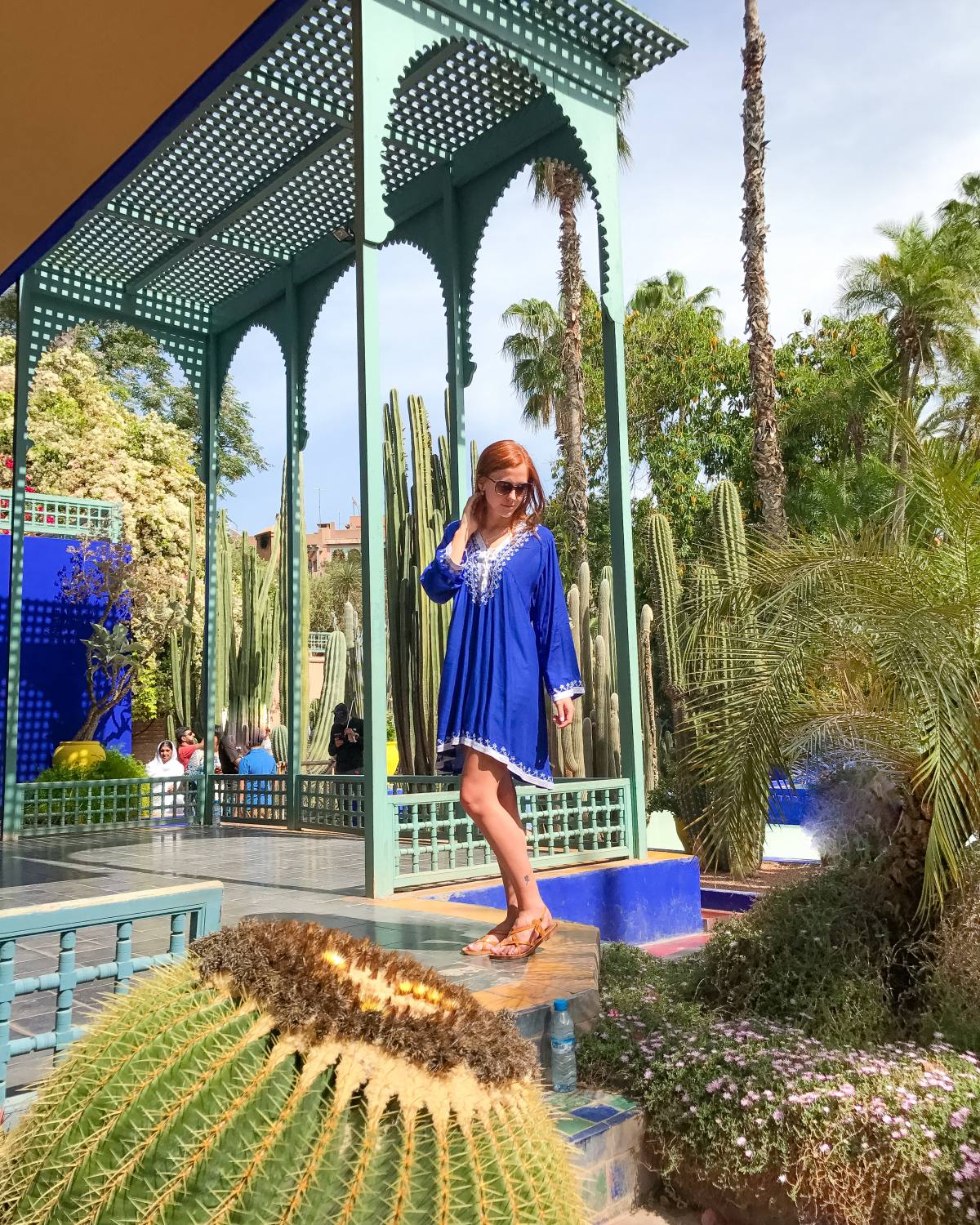 ---
Bell Sleeve Shirt with a Self-made Skirt
I made my skirt from a local shawl, simply wrapping my body in it. It wore a proper skirt underneath in case it all fell apart suddenly, but it actually never happened.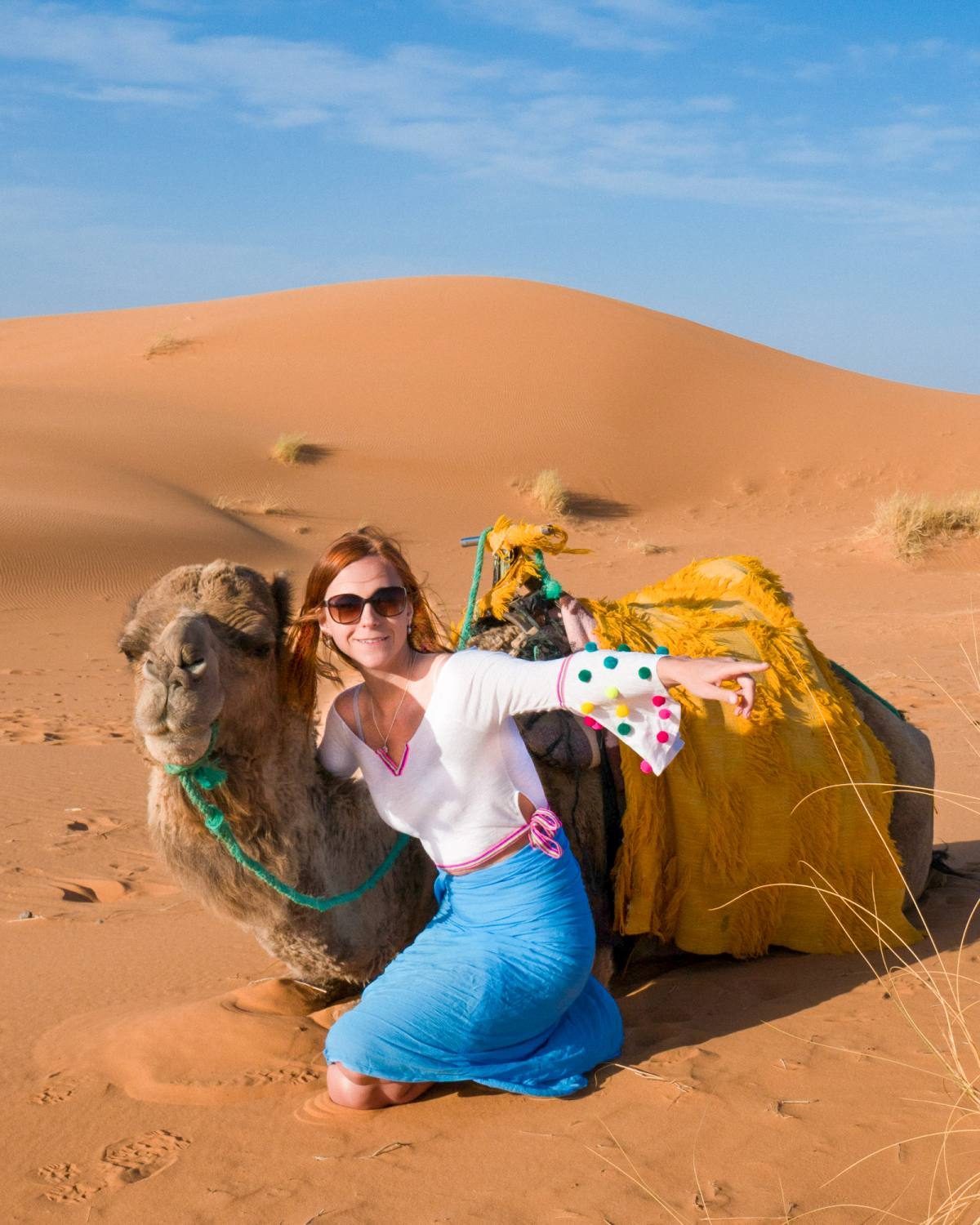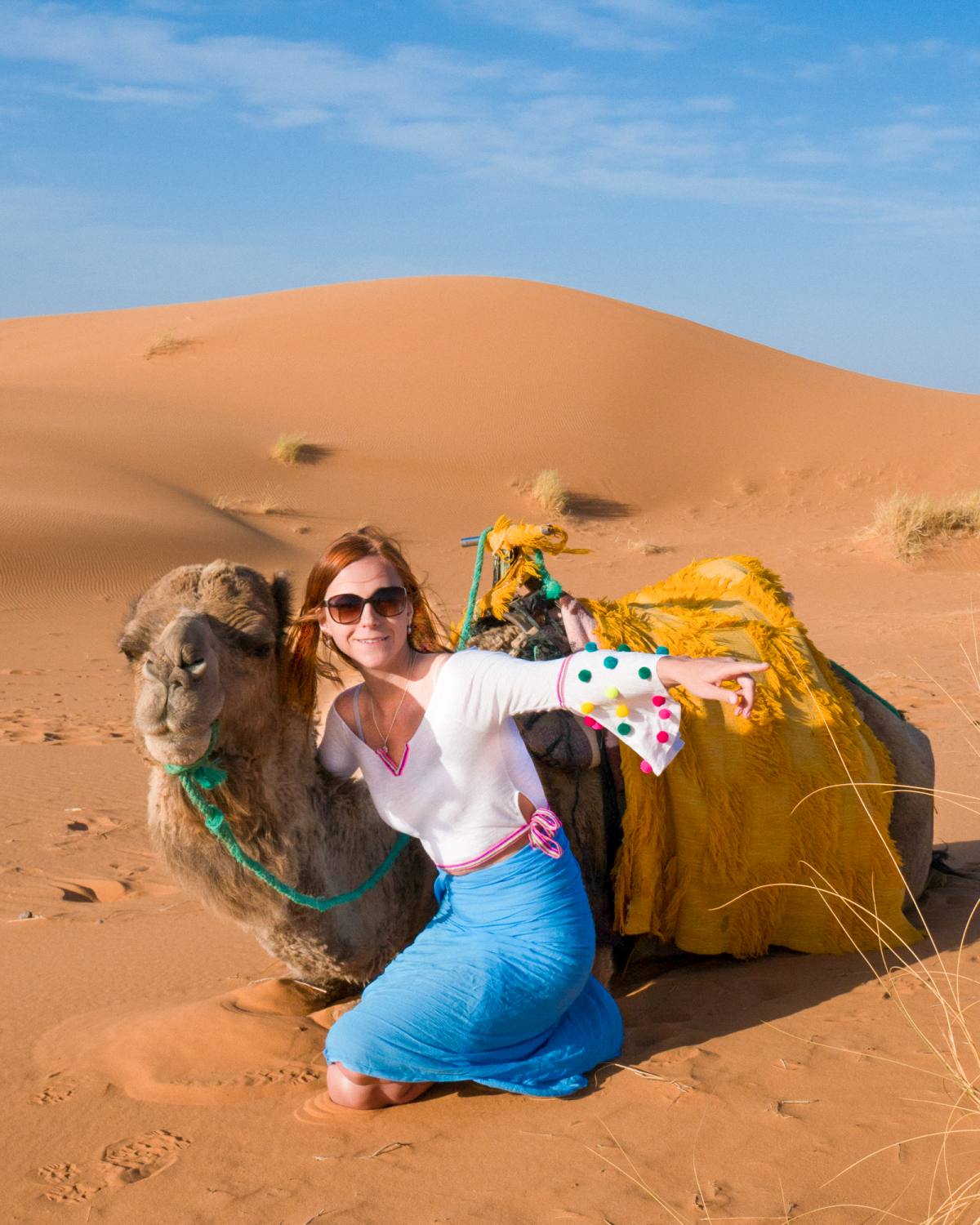 ---
Maxi Dress with a Shawl
My maxi dress was surely showing way too much cleavage, so I covered myself with a shawl. It was an easy fix and I was happy with the way it all looked together.
No dress or outfit has to be baggy or oversizes. If you look at younger Moroccan crowd they definitely care about fashion, so can you.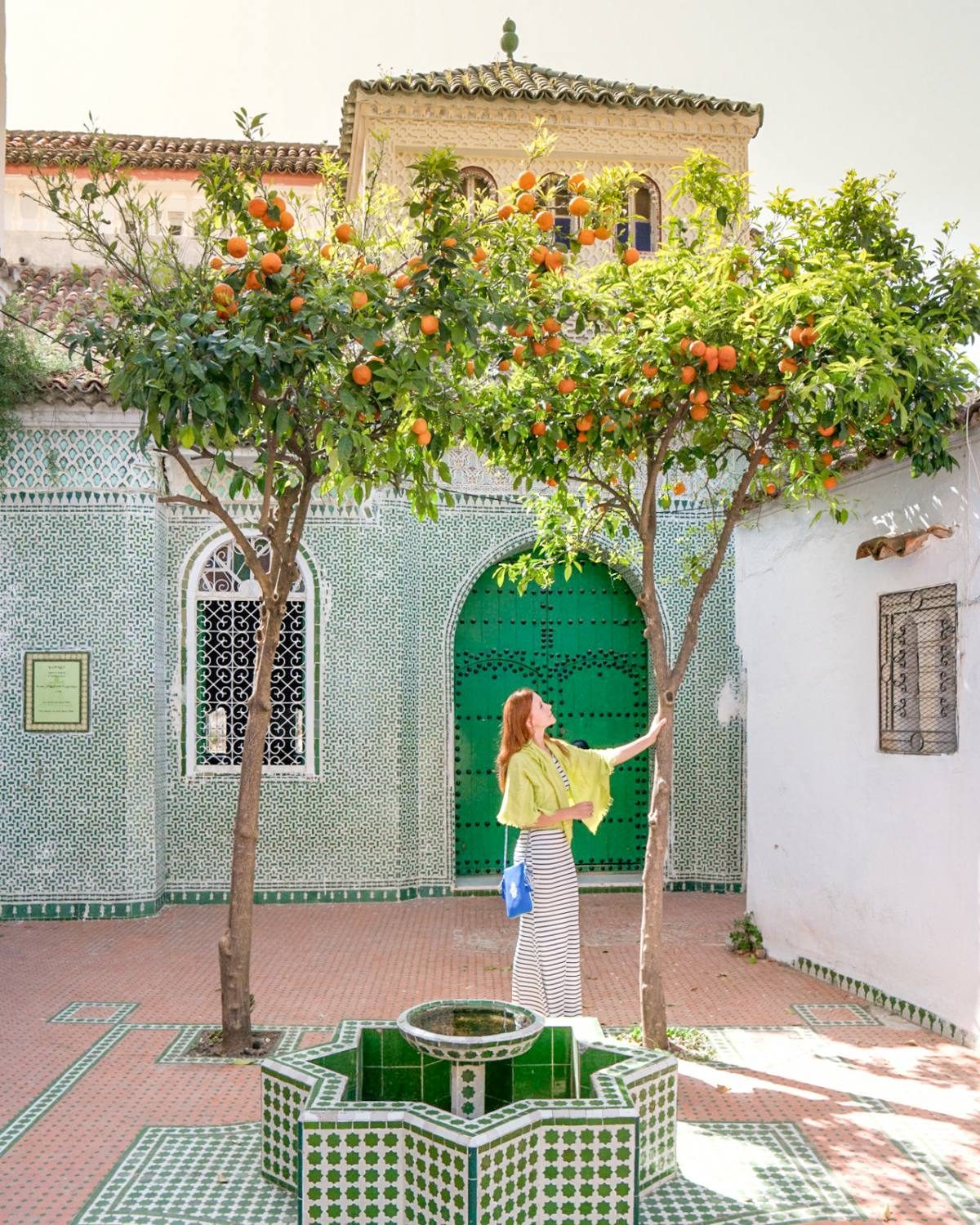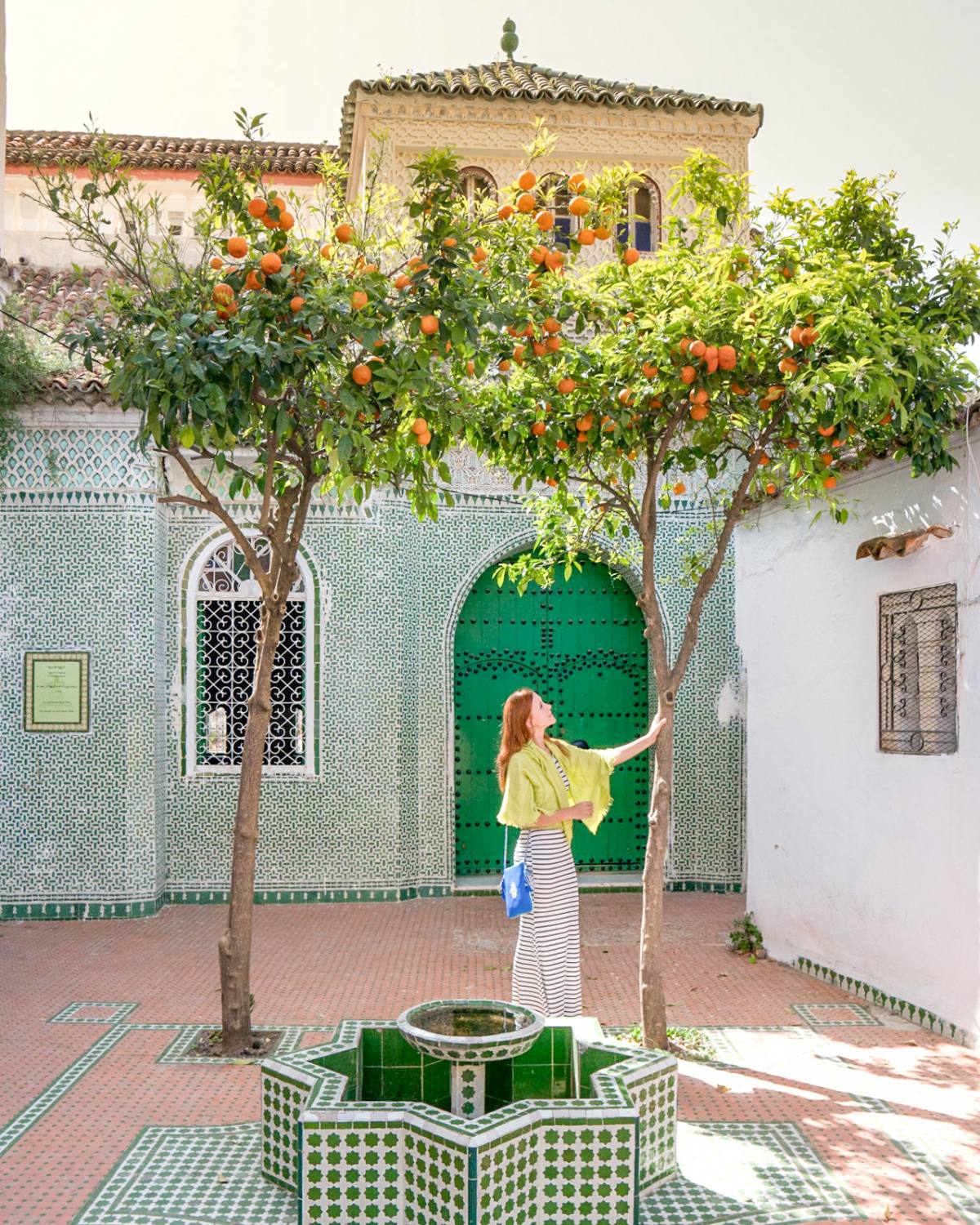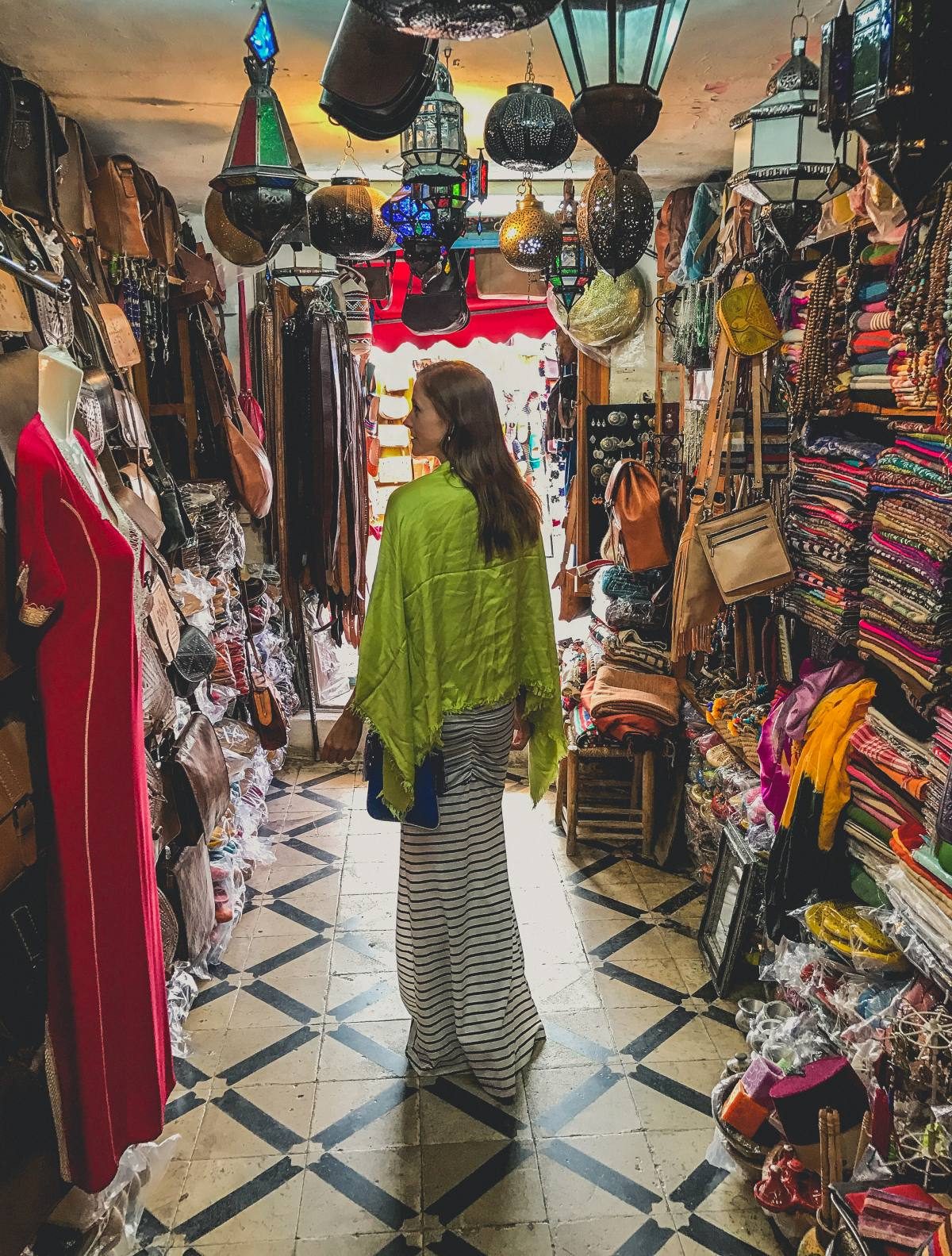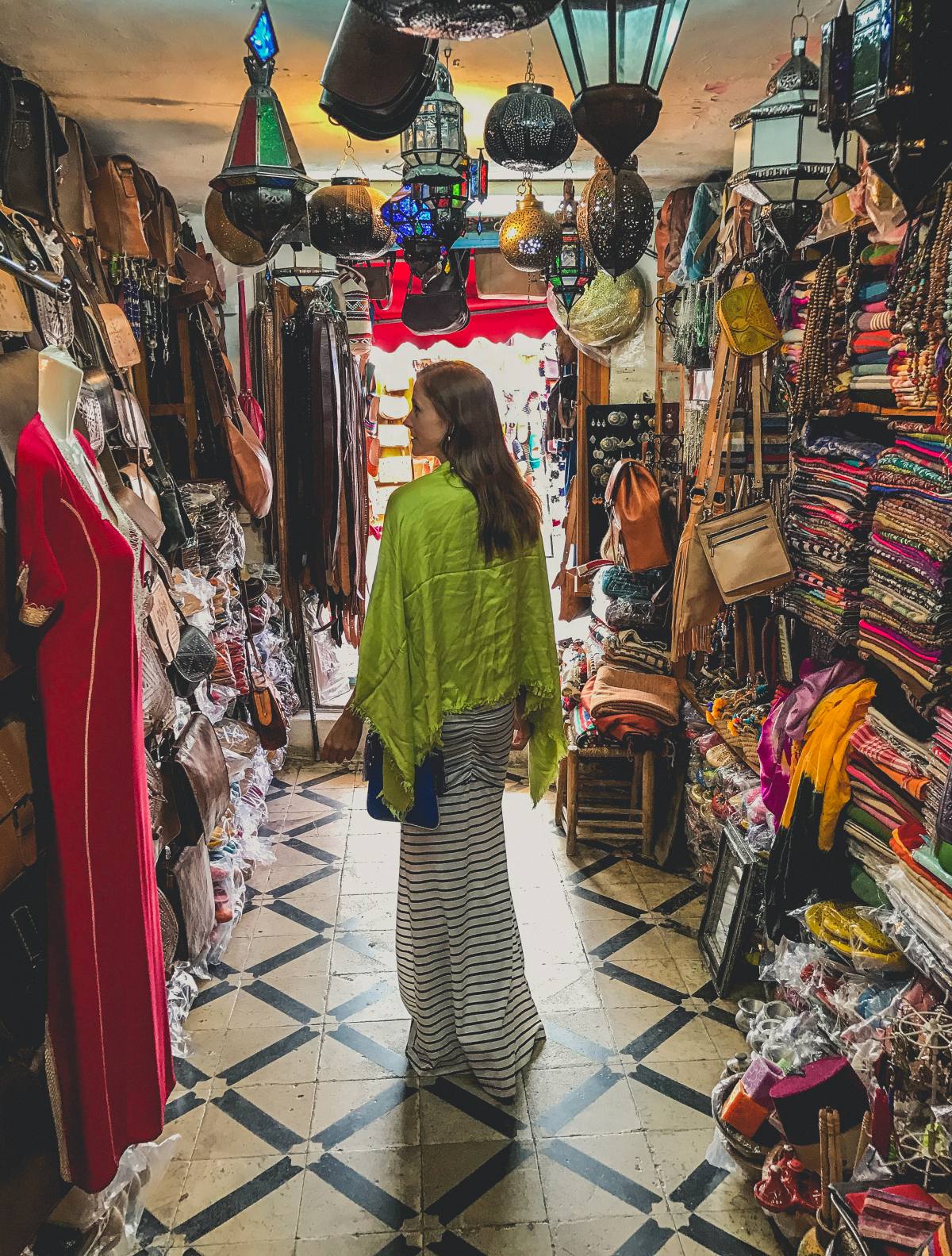 ---
Recommended shoes for Morocco:
In Morocco you can really wear any shoes you like, probably apart from high heels. If that's not your first time on my blog you know that I almost always wear kitten heels, but Morocco is an exception due to cobblestones streets.
I recommend basic sandals and flip-flops for Sahara trips and covered shoes for city explorations. Streets tend to get dirty (as in any big city), so if you're a germophobe forget about sandals. I was fine in uncovered shoes though.


---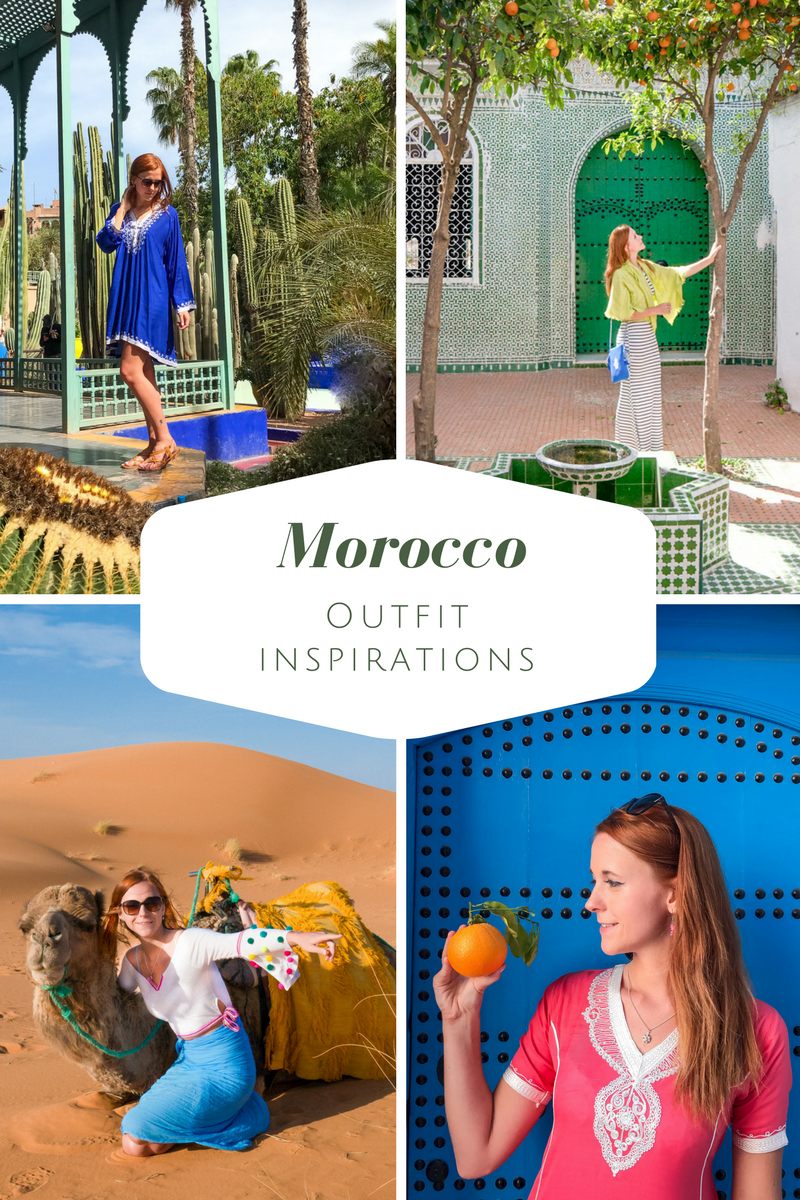 For more outfit inspirations check out my Shop Instagram page.