Instagram is a great way to share and discover new places around the world. Especially now, with the function allowing you to save others' photos, finding secret locations around the world through Instagram is easy. I follow people whose photos are aesthetically good, but even more importantly, whose photos are somehow creative and original. This is why I introduced this list of best Instagram travel photographers.
I'm always looking for new travel accounts to follow, as we all already know big accounts such as NatGeo, BeautifulDestinations or other collaborative accounts. And there's always Murad Osmann (#followmeto). This is why these accounts are excluded from my compilation.
When creating this list I thought of people who I truly follow. This list is a mix of both friends and people I don't know, but their accounts are gorgeous. But no matter what, all of these Instagrammers inspire me to take my next trip!
Disclaimer: I used #bestnine2016 to get the photos on purpose to hide a number of followers each of these accounts have. Therefore the colors of the grid might not match as well as they do on their actual grids. All accounts are listed in a random order.
Great Instagram Travel Photographers to Follow in 2017
Quin and his girlfriend @jess.wandering share adventure photos featuring incredibly colorful places. From mountains to lakes they always manage to capture the perfect moments.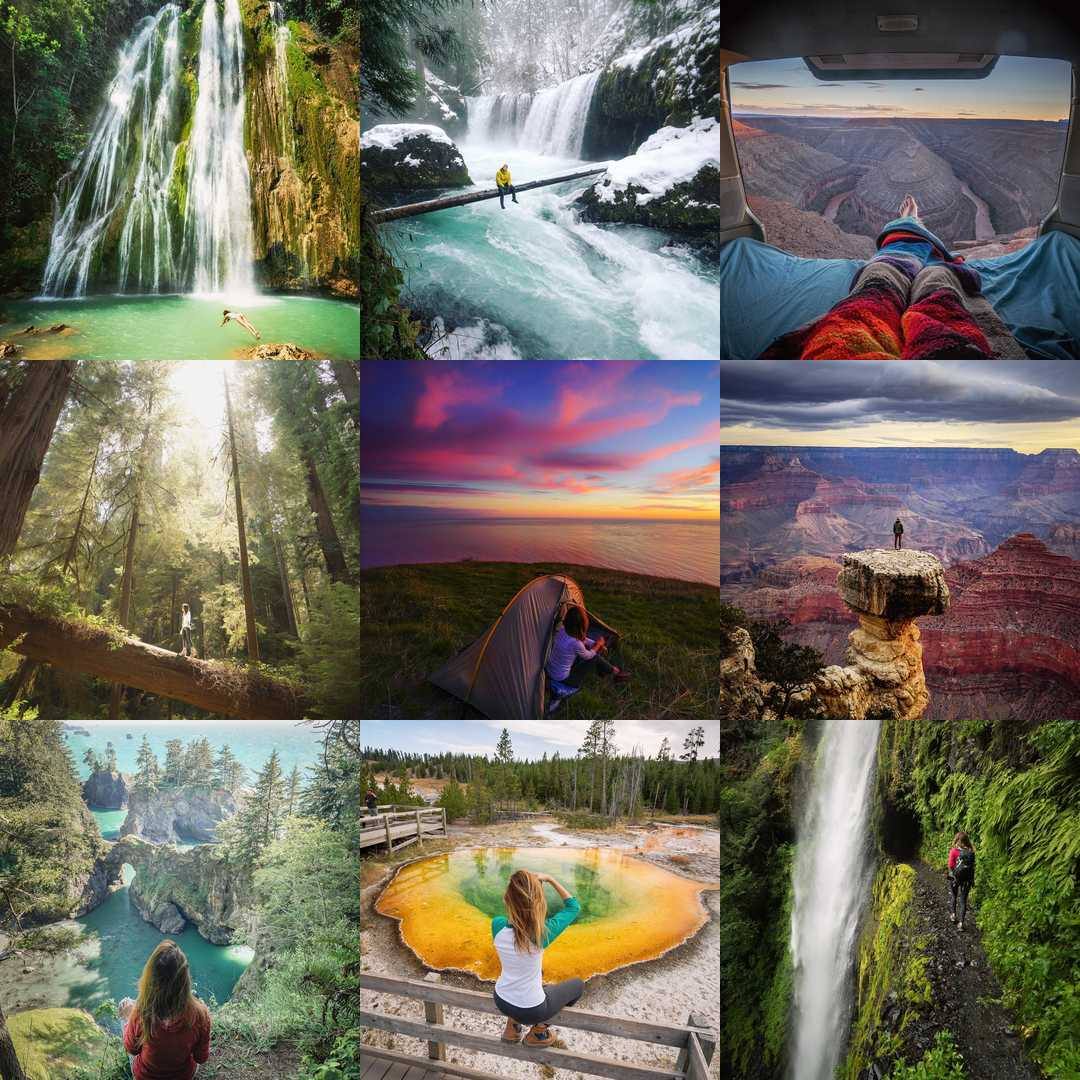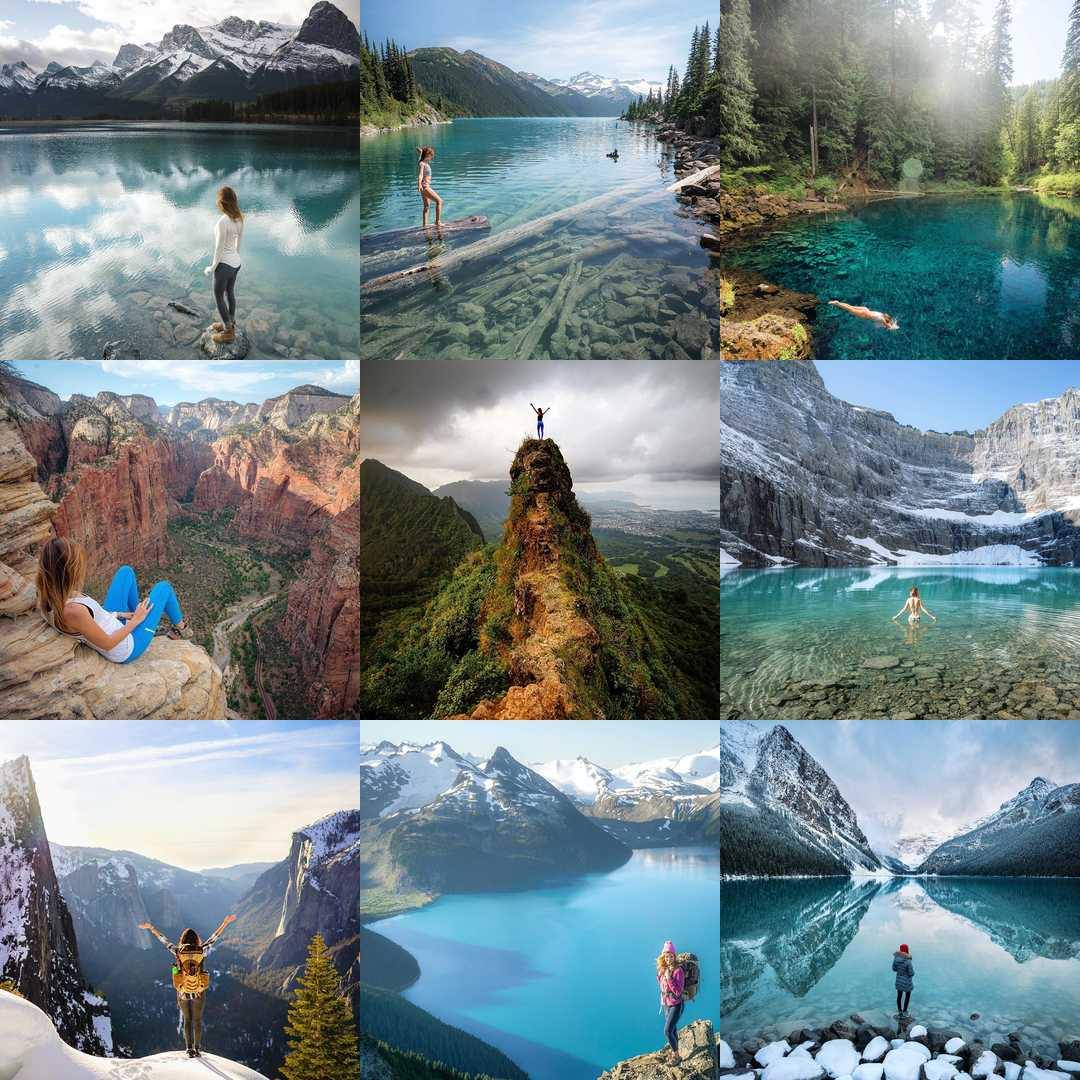 2
@travisburkephotography
Travis is one of the most popular photographers, not only on Instagram, but all over the world. He's often traveling with his girlfriend @chelseakauai who also posts stunning images.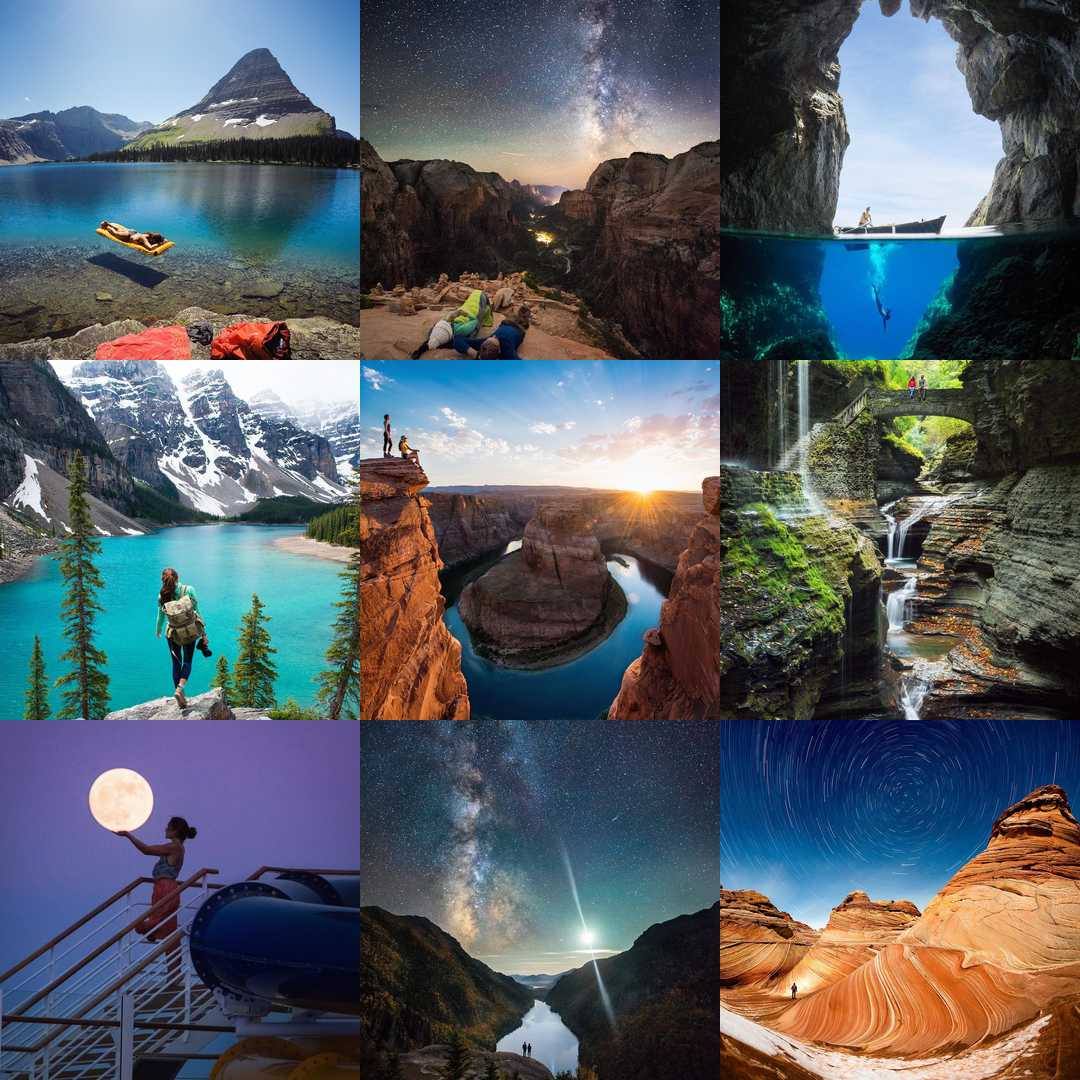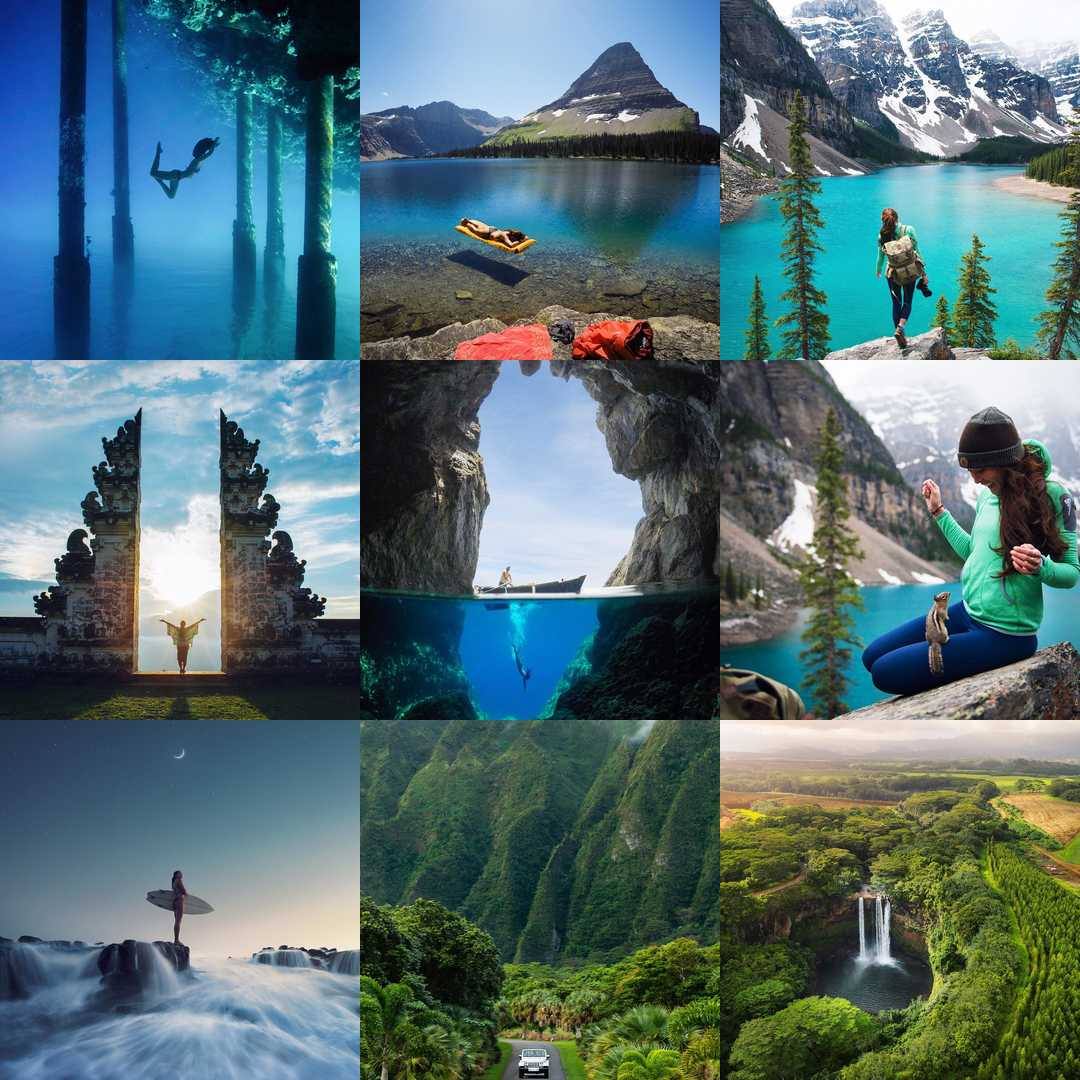 Chris presents photos in a cool new direction – literally cool. These pictures leave you feeling still and serene like you'd be the only visitor of the area.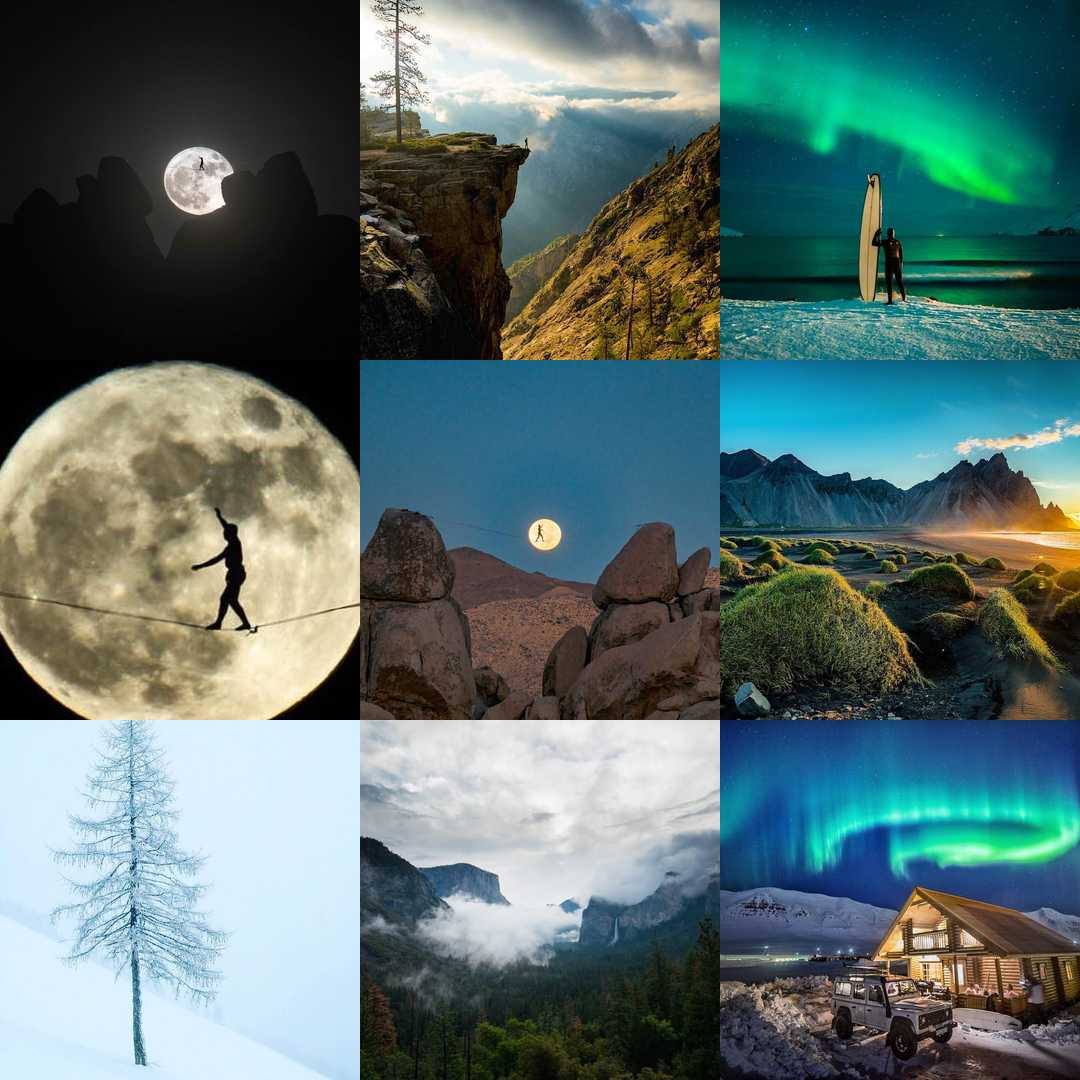 If you ever want to see some frozen waterfalls, abandoned planes in the forest, deserts or wildlife captures, follow Brayden. He's camping in the coolest places around the world!
Tiffany is an LA-based dentist who enjoys photography and outdoors. As you can see from her images of mountains and lakes that she took her hobby to another level, as her photos make you want to get up and go hiking.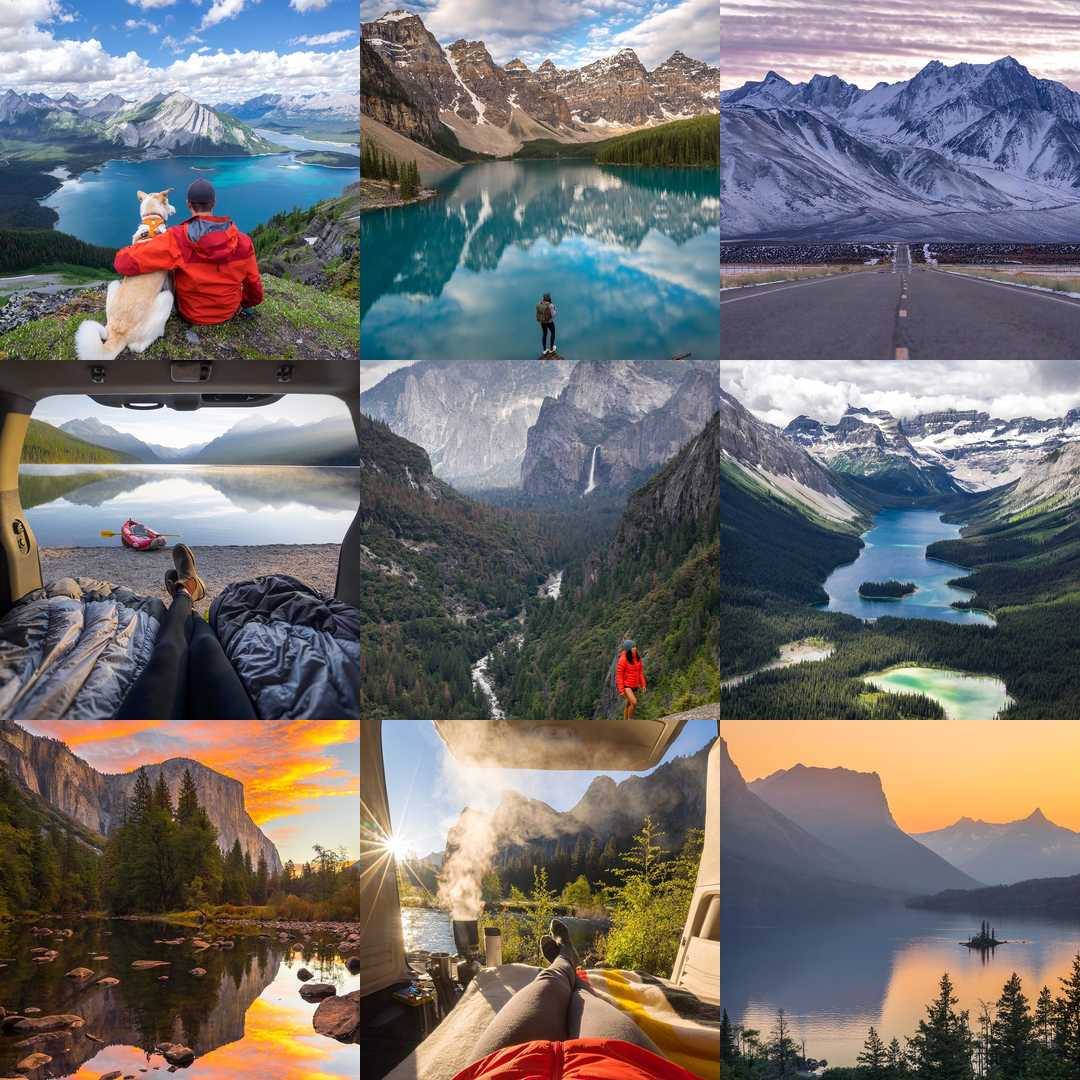 Kyle is probably one of the most creative people I've ever met. He loves to play with perspective and always comes up with something unique about each shot.
You've probably seen this account of some photos at least once. Every place in the world is perfectly complemented by a traditional food item. I must say that my favorite photos are those from Asia, but it's probably because I love cute food.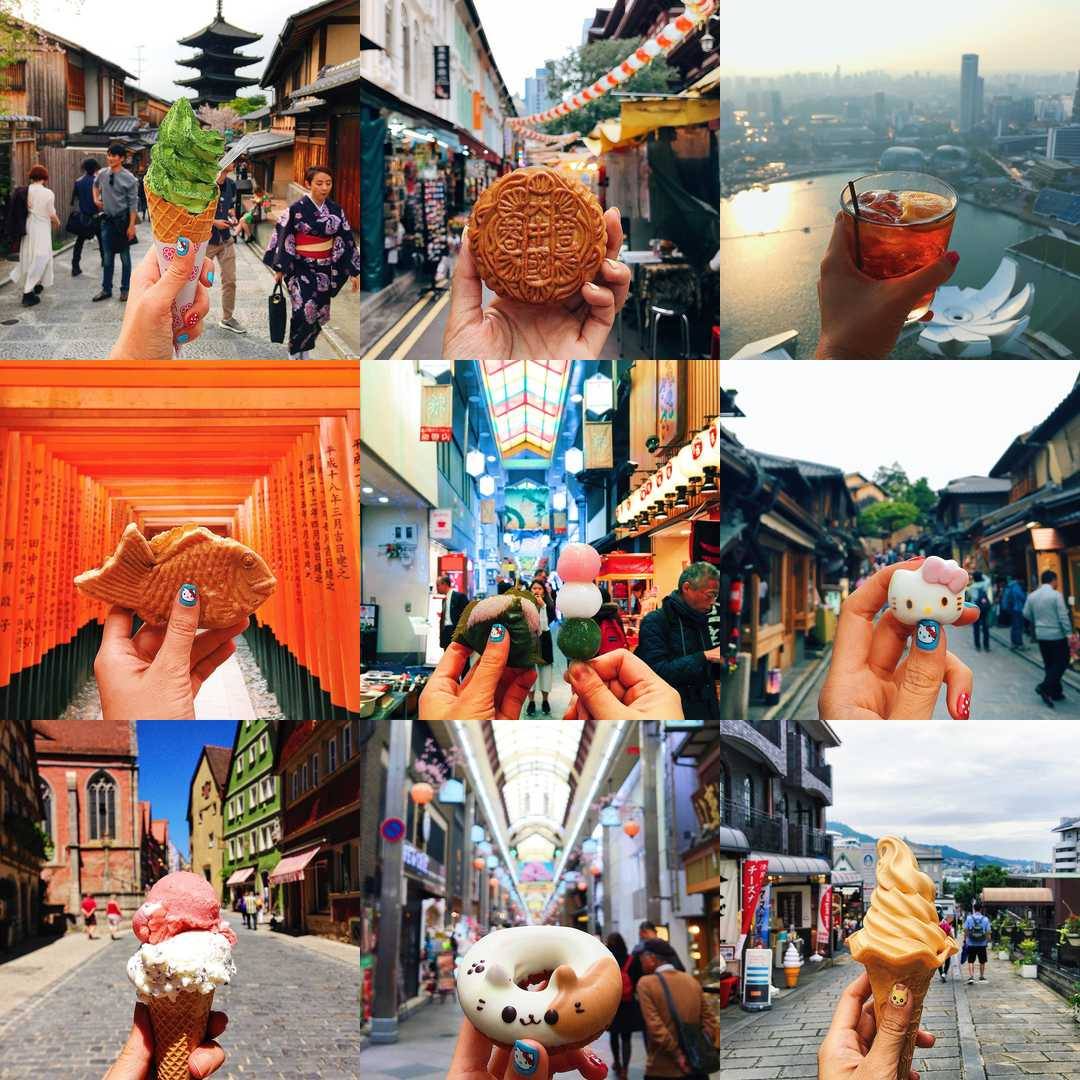 Christy captures more than just a great place to find hiking and camping spots. Her feed is straight out of some sort of bright fairy tale. Her escapades inspire further trips off the grid in search of the best photo locations.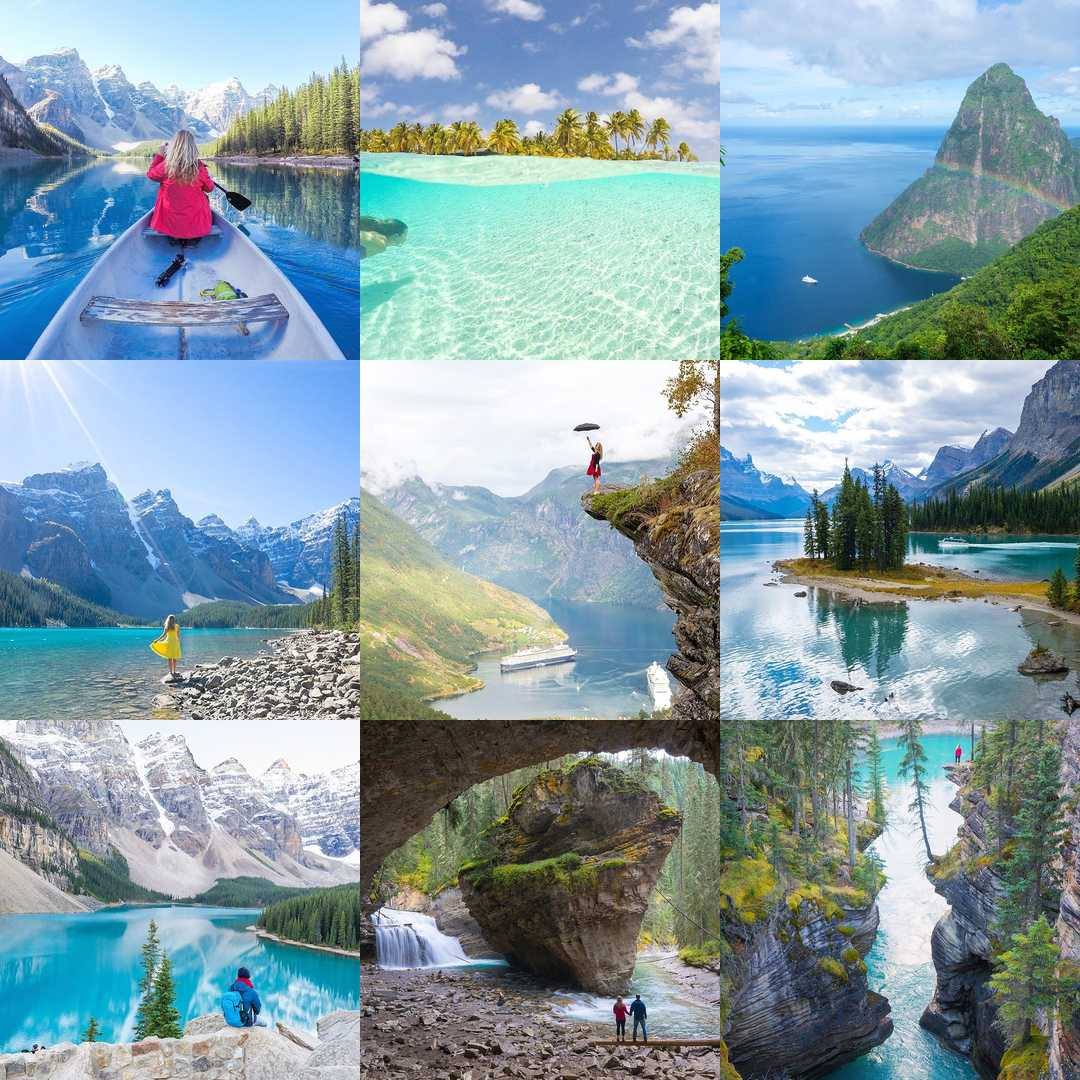 9 @hilvees
Sam and Hildegunn's photos live and breathe. They invite us to step through the screens and follow them as they explore the world. Two different accounts, double the joy. Plus, they're incredibly cute together.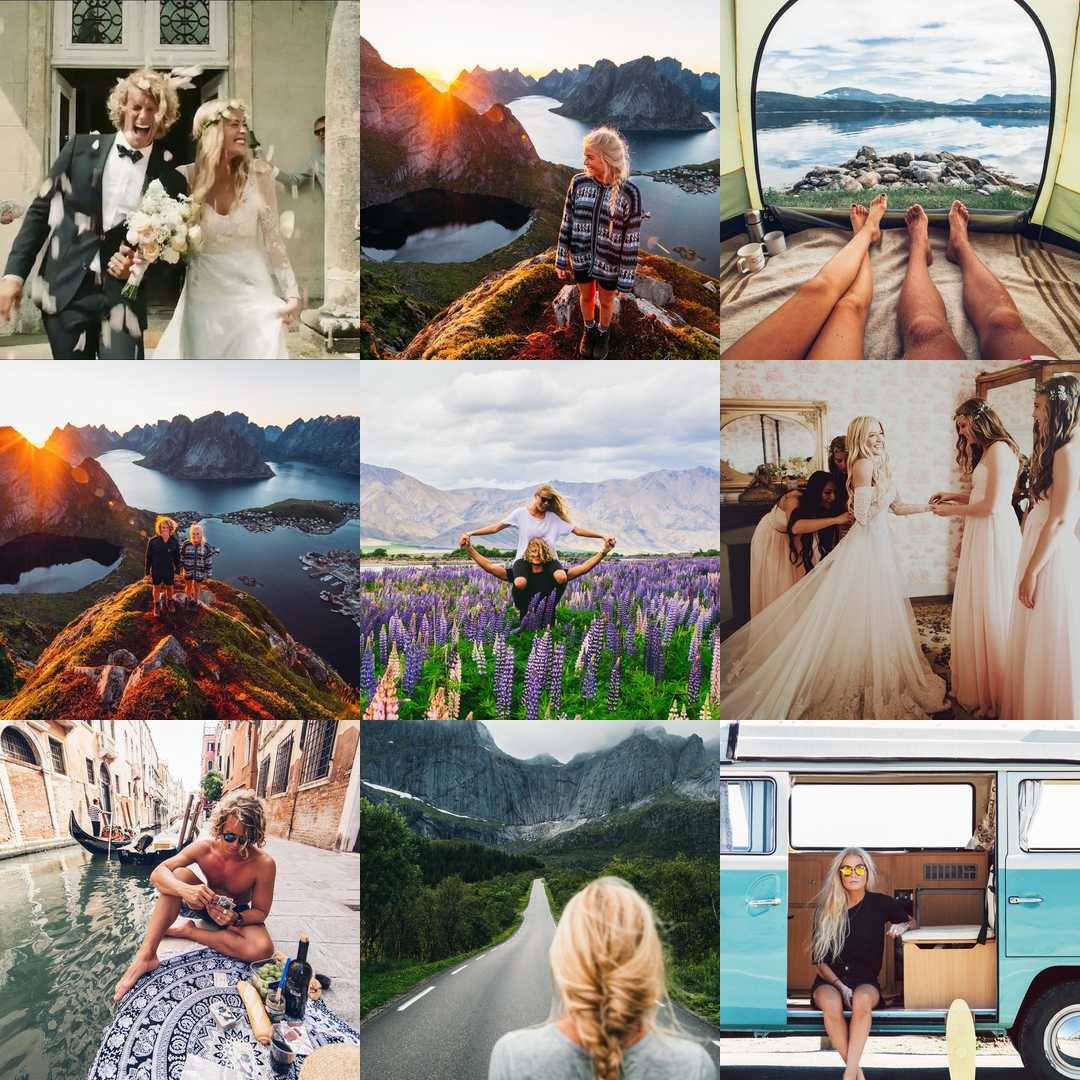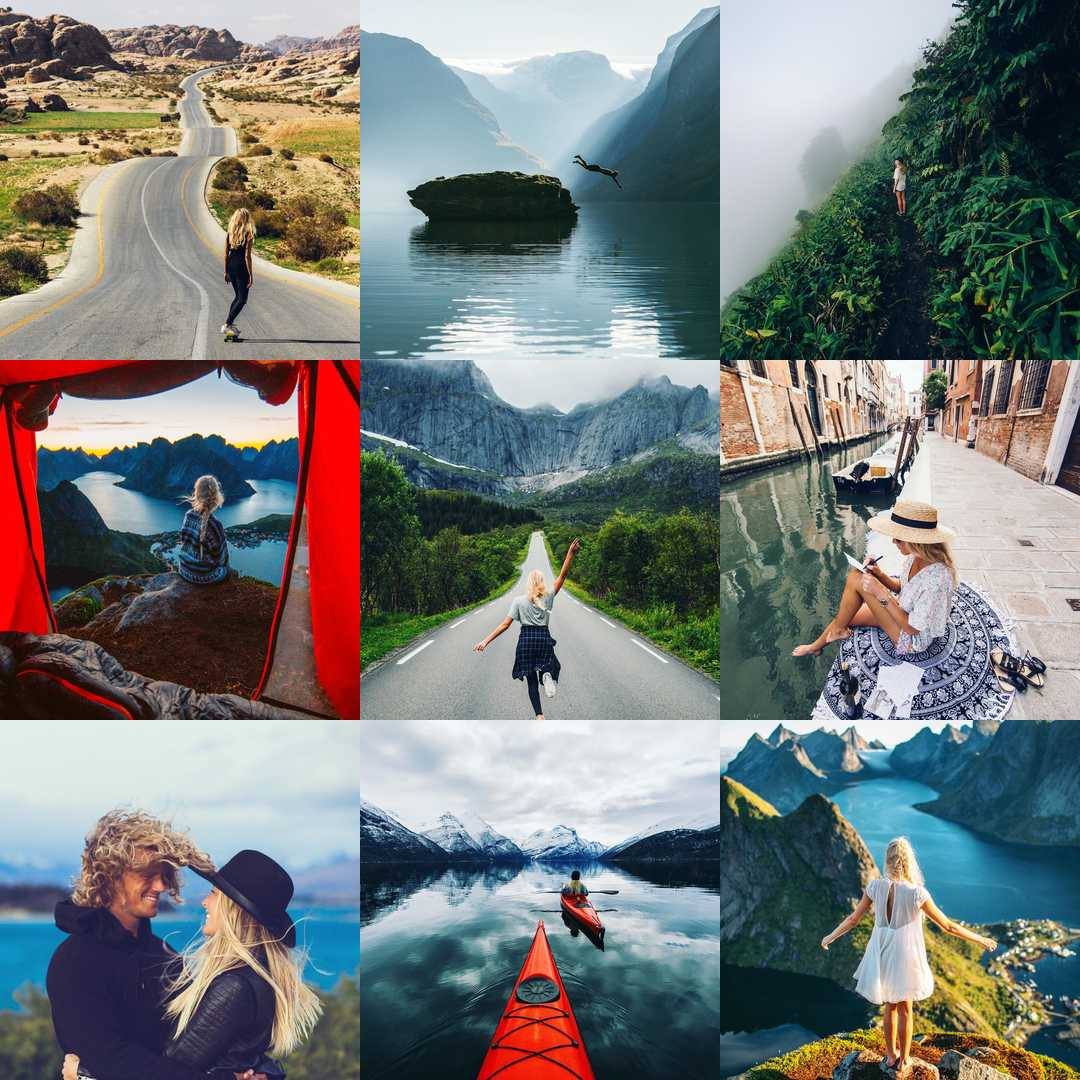 Once you see Katerina's account you'll be able to distinguish it from others. With a sense of wonder and reverence, she makes everything look brighter and even more encouraging you to follow her steps and visit these locations.
11 @finduslost
This couple captures only the best off the path spots with a sense of wonder and reverence. All their photos look like a painting, almost too good to be true.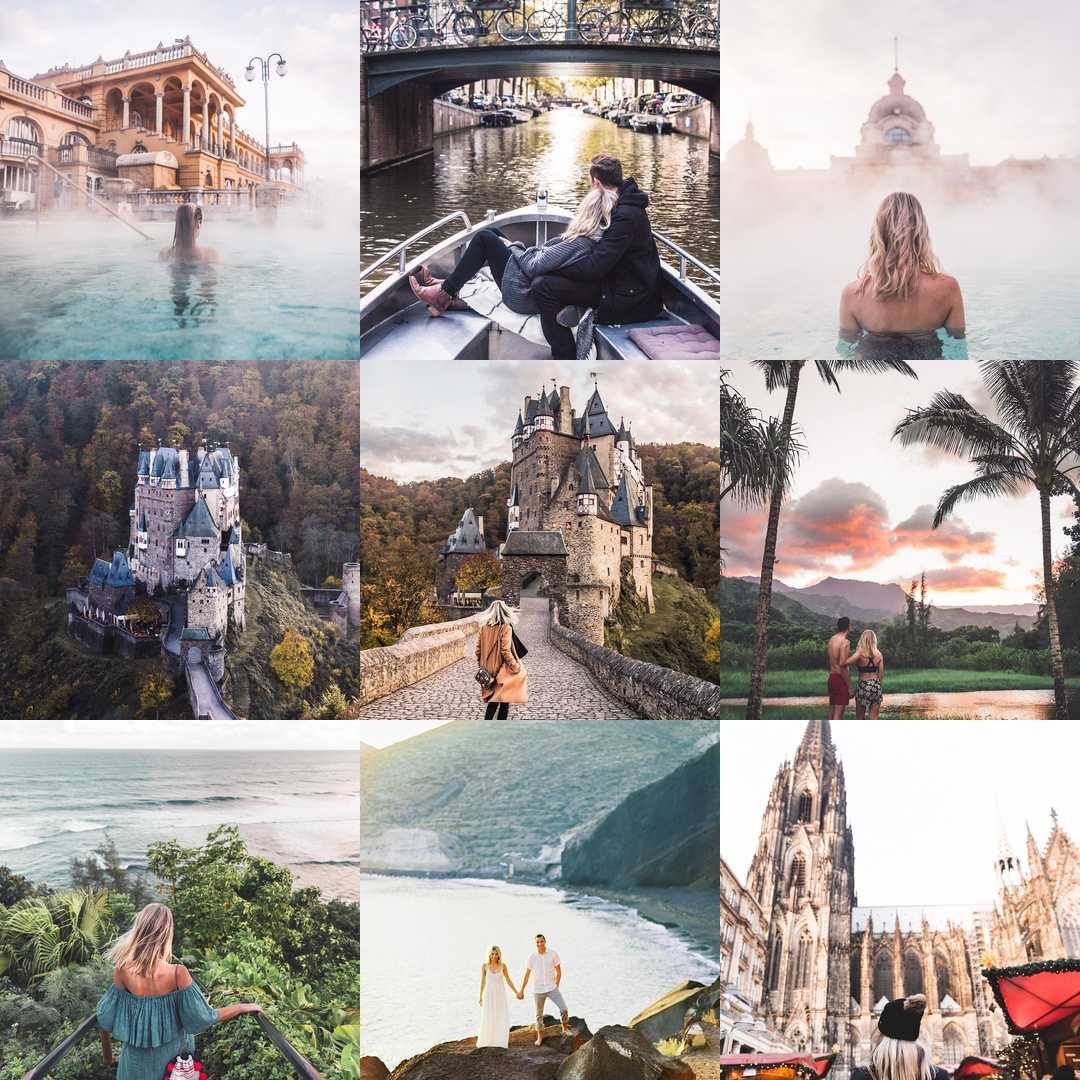 12 @helloemilie
With a consistently soft color palette and a thoughtful eye, Emilie brings a sense of calm to her scenes, whether he's strolling along charming streets or hiking in the countryside.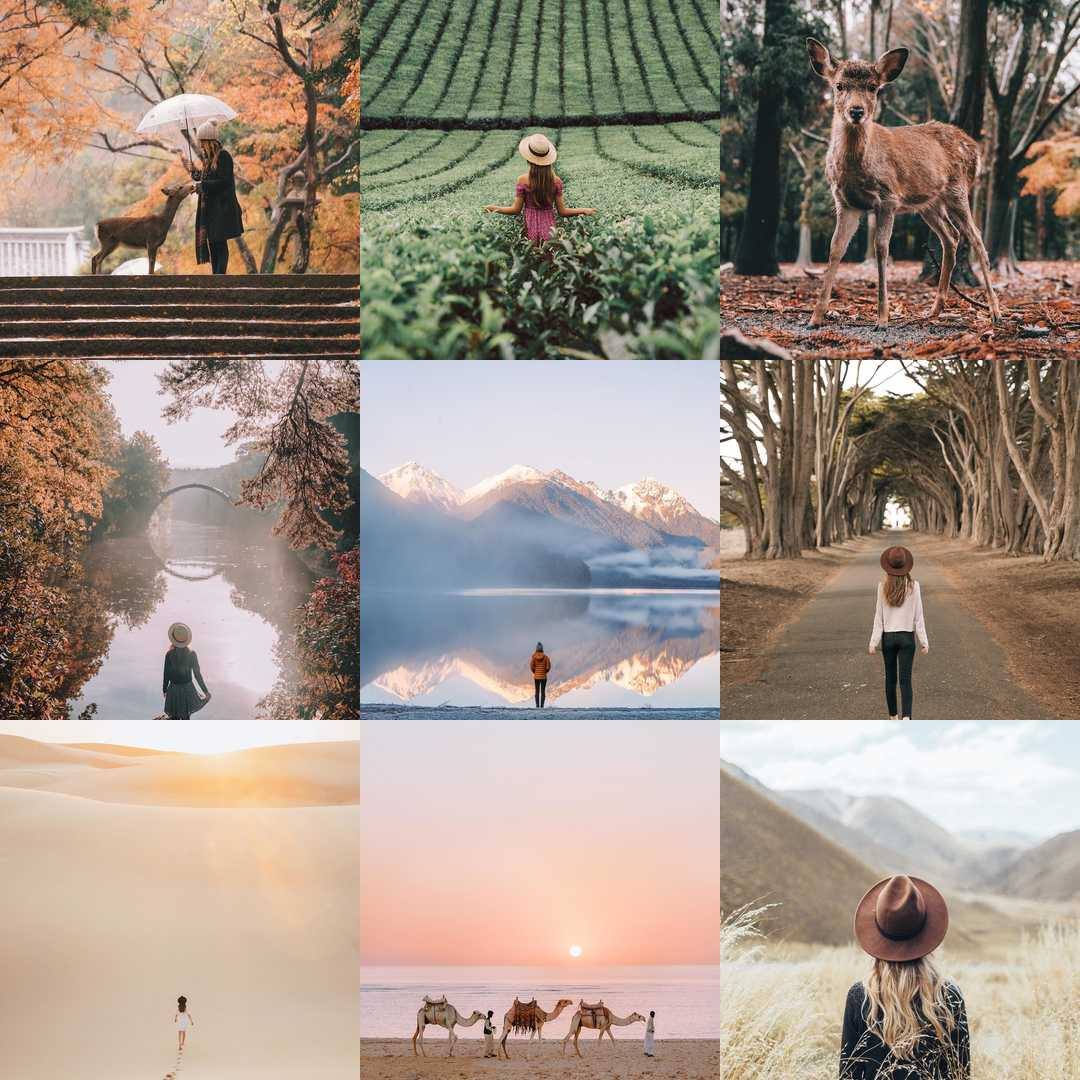 13 @ju.hu.lia
I love that she can make even a watch advert look interesting. While she goes to same spots to other instagrammers, she'll always find a different angle and idea for a photo.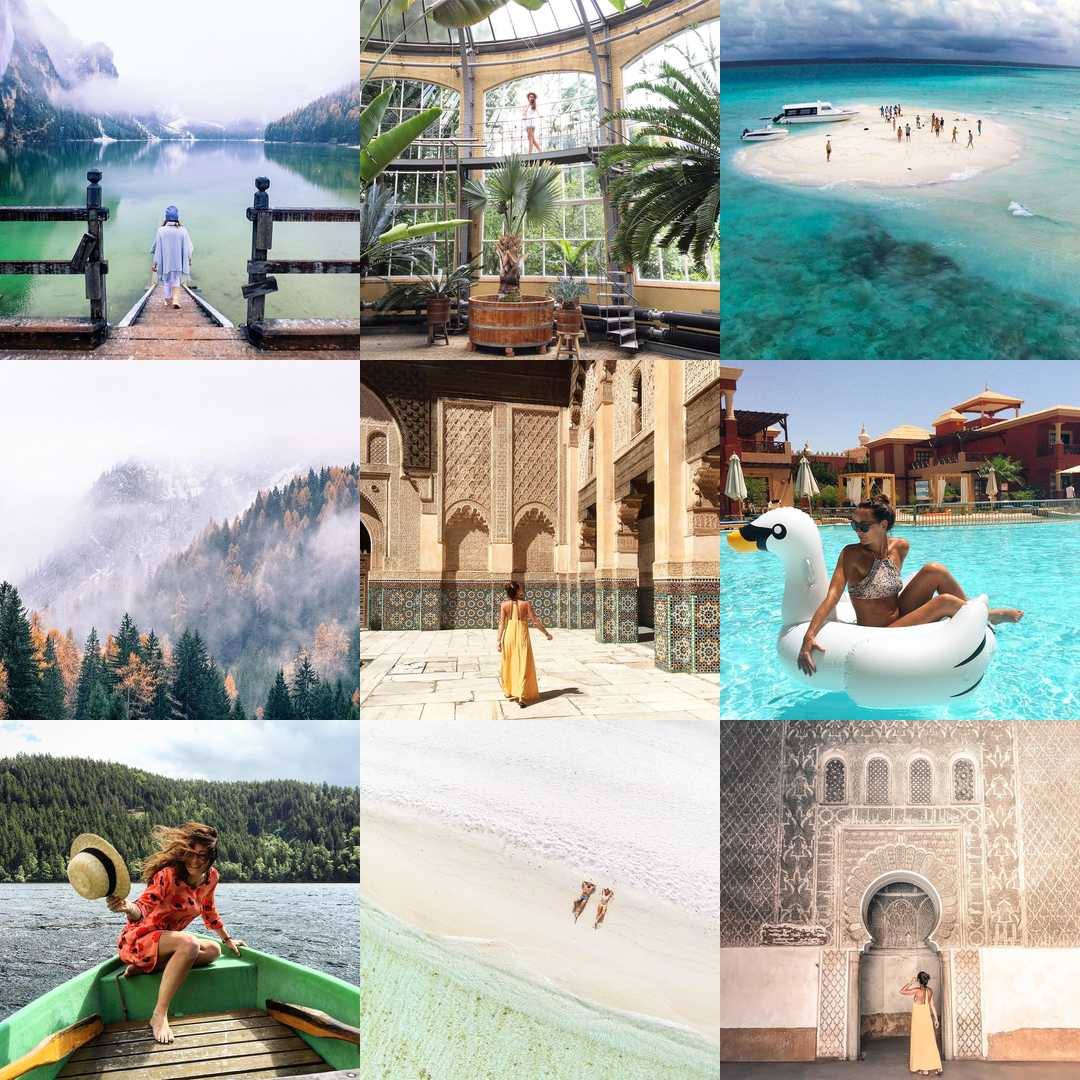 This relatively new to travel blogging/instagramming couple is rising to the top. This pair of Dutchies will provide you with a travel inspiration and their drone videos will show even more.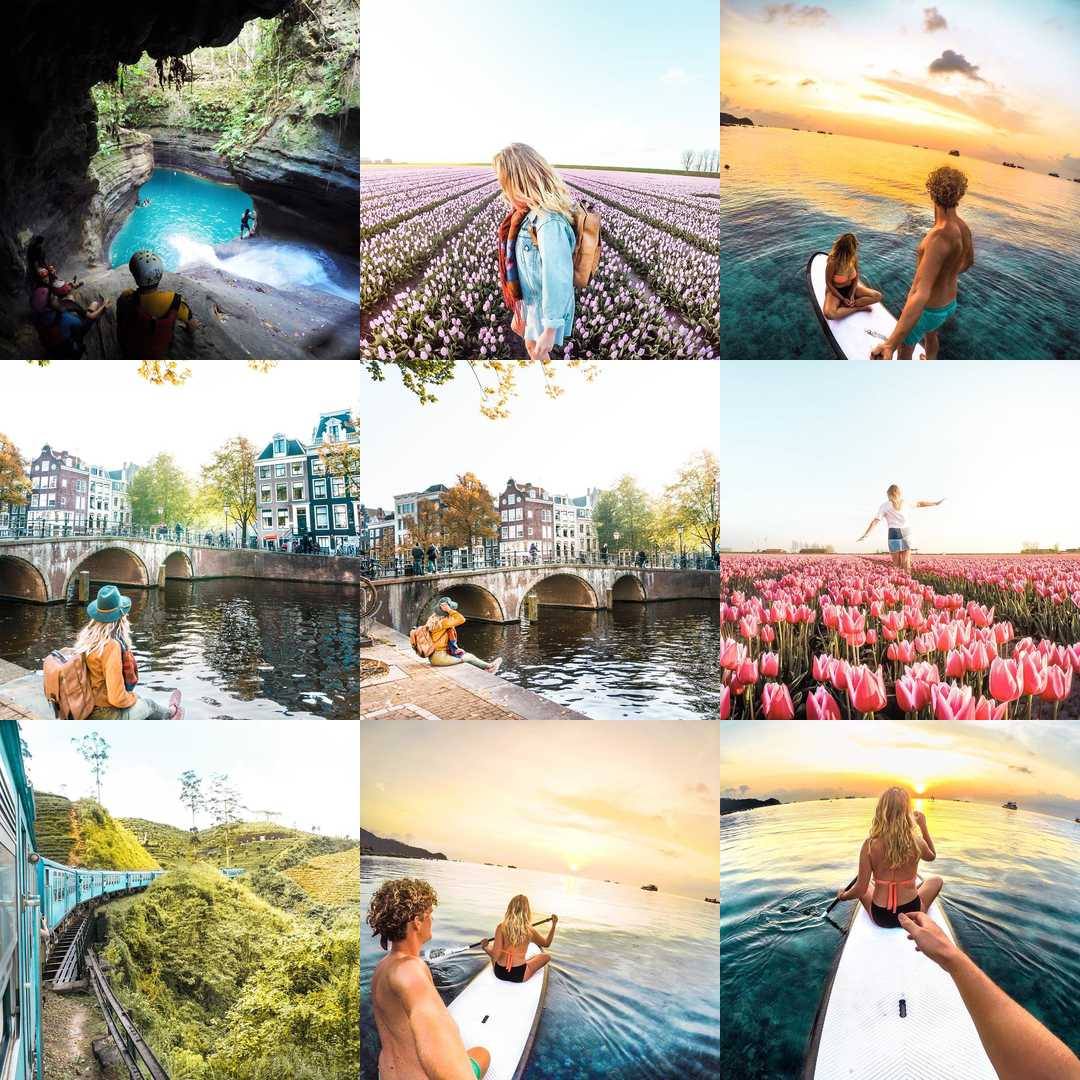 15 @jessgrambau
If you're a fan of mountains and hiking, follow Jess. This make-up seems to be exploring the best trails around the US & can surely point you in the right direction if you're looking for some hiking inspiration.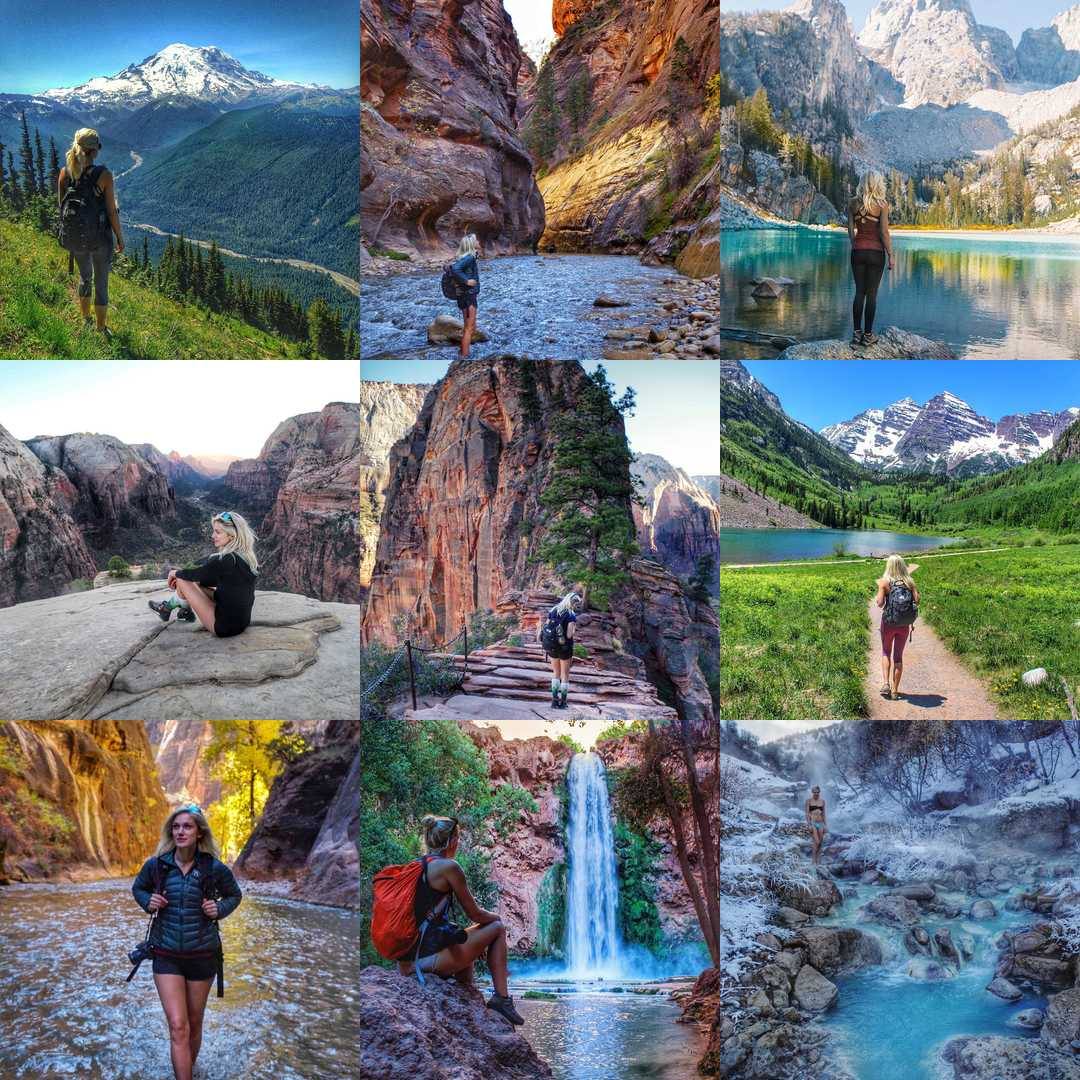 16 @hobopeeba
Katerina is a Russian photographer who provides probably the most magical shots on Instagram. I found her after hr trip to Japan which inspired me to go back there. Her images speak for themselves. She can capture the magical atmosphere of Christmas markets, the unique architecture, and her cat.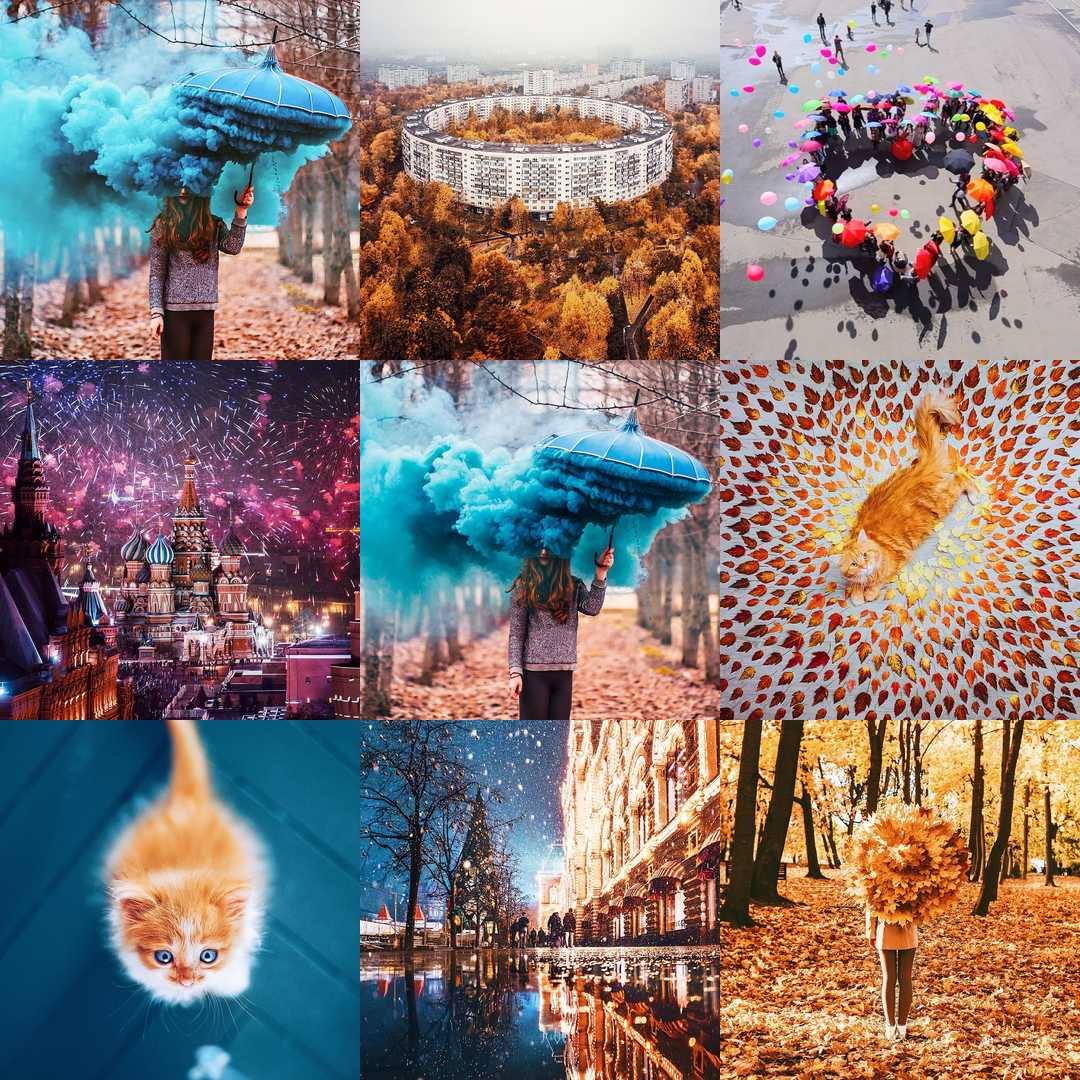 Reminding us that there is always more natural to explore, Kristin shares impressive photos of vast landscapes around the world. Grab your hiking boots and head to the nearest forest for a taste of the wild!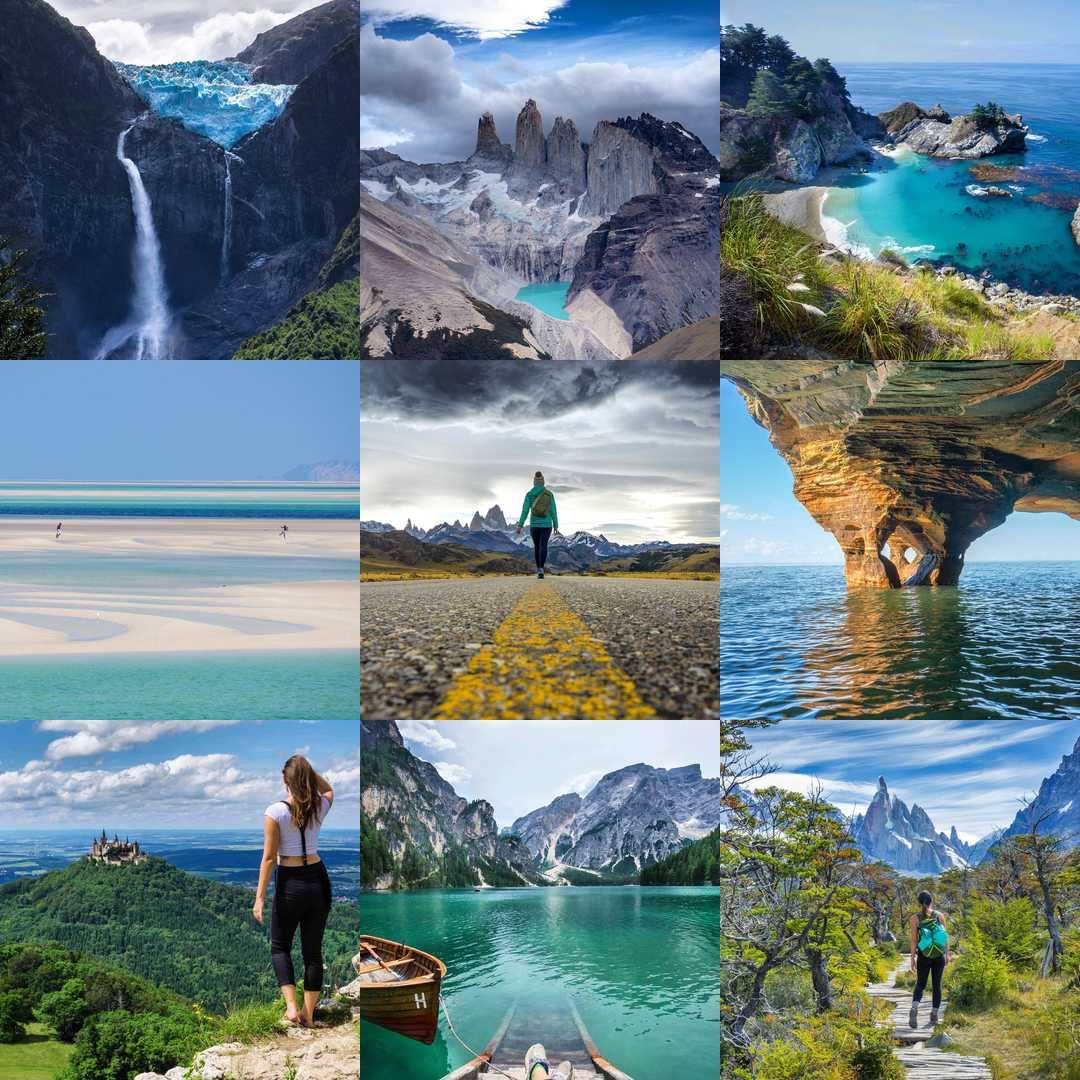 Many think that off the path places aren't photogenic enough, but Nicole can prove you otherwise. She goes to the most remote spots and she's the only girl I know of who's been to my dream destination of Yemeni Socotra island.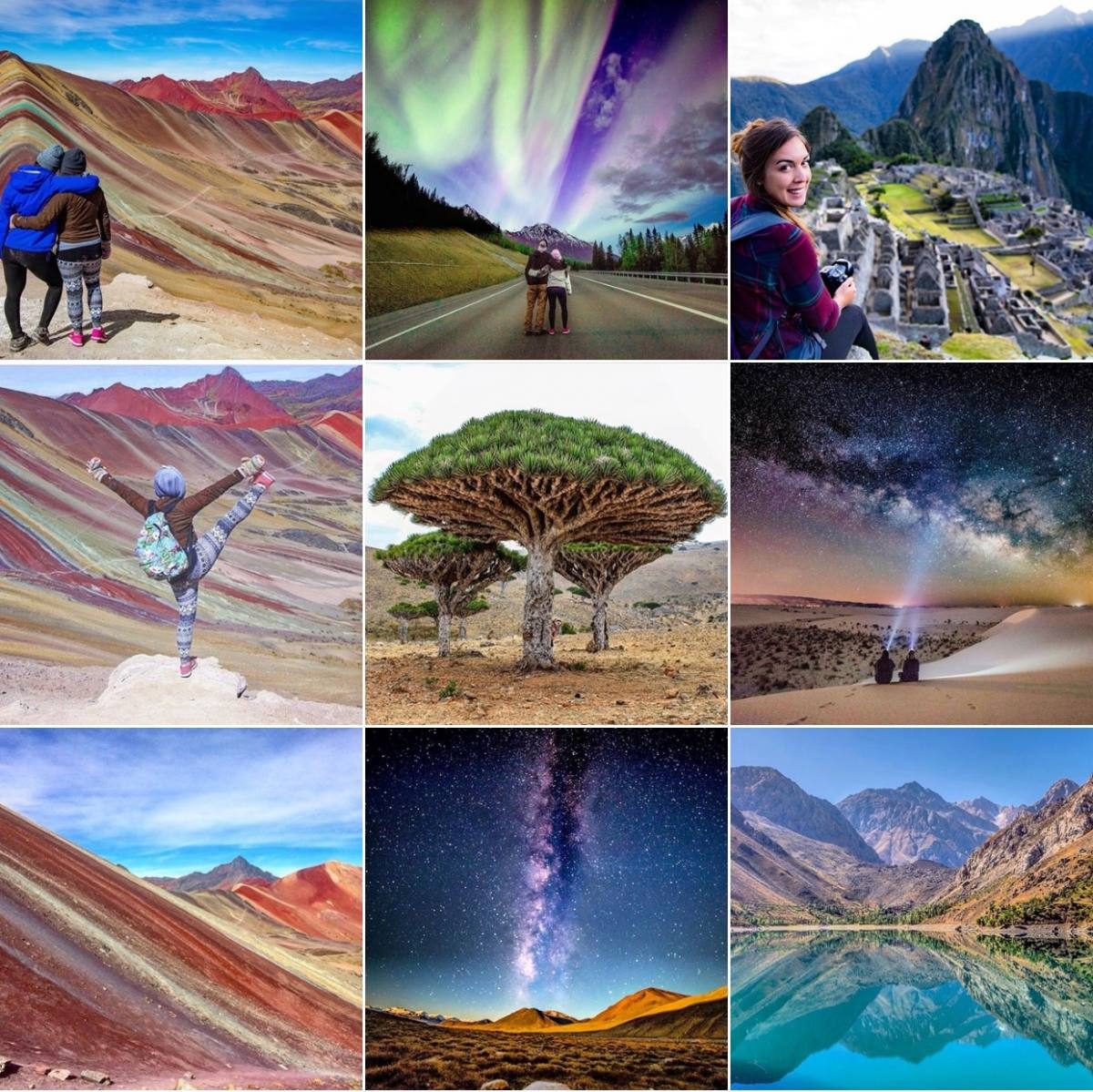 19 @ninelly_
Magic! Pure magic full of stunning clothes in wonderful locations. Her accounts slightly reminds of Murad Osmann's style.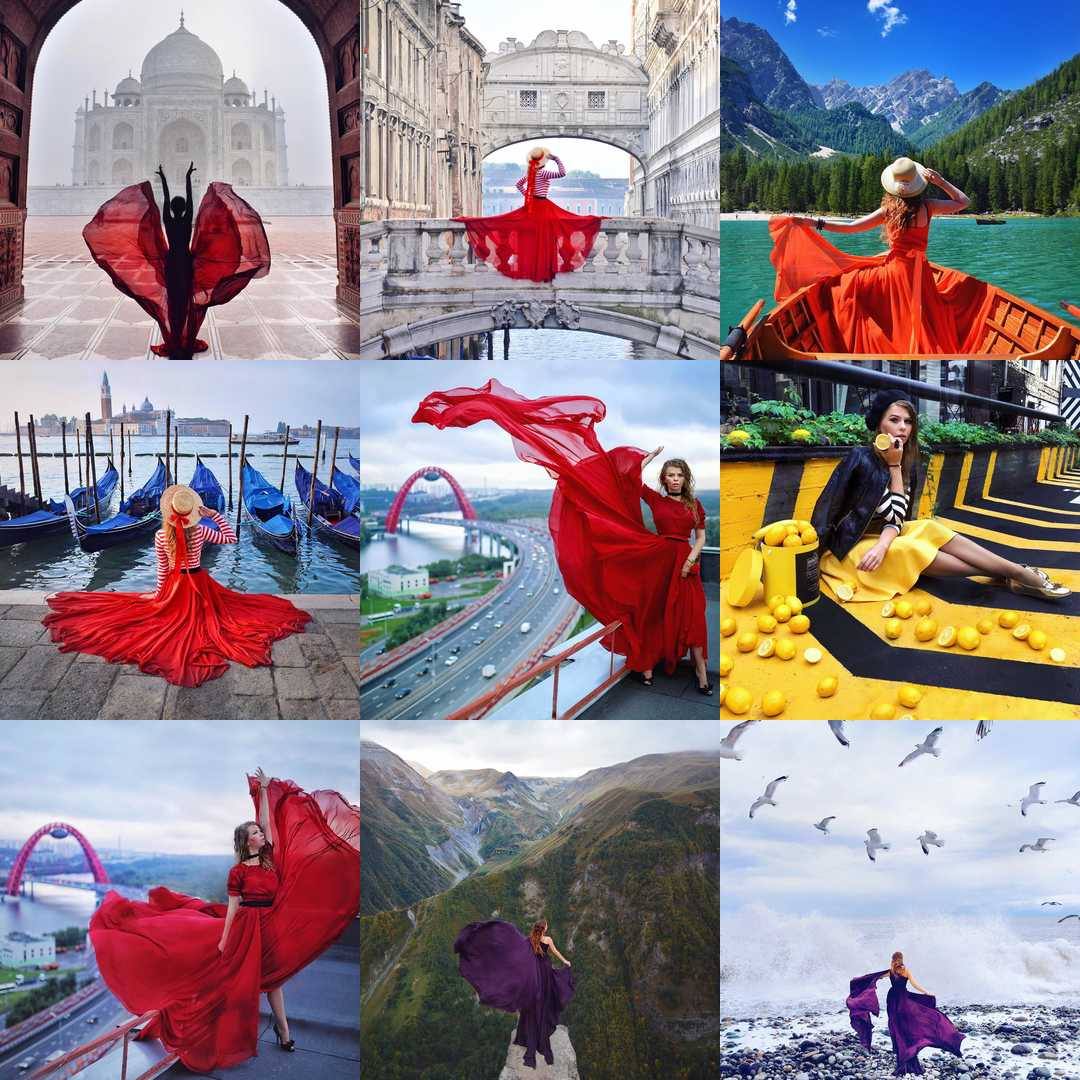 20 @emitoms
With unusual colors and presented with a soft glow, Emily's pictures look beautiful and otherworldly.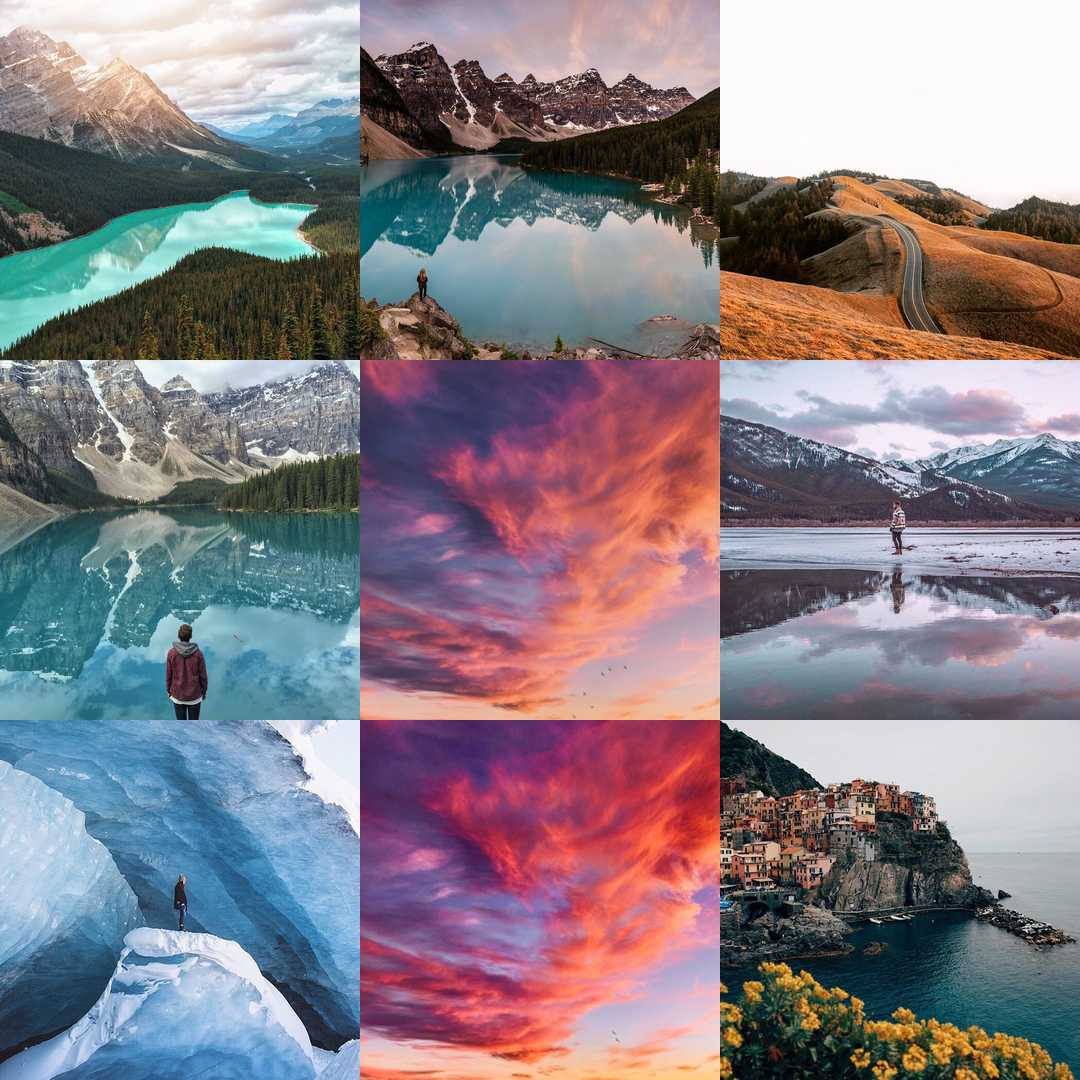 Lina and David are talented professional photographers and videographers. They'll surprise you with a drone shot, followed by a close of a city, or even a portrait. Bonus: they just started running photography tours!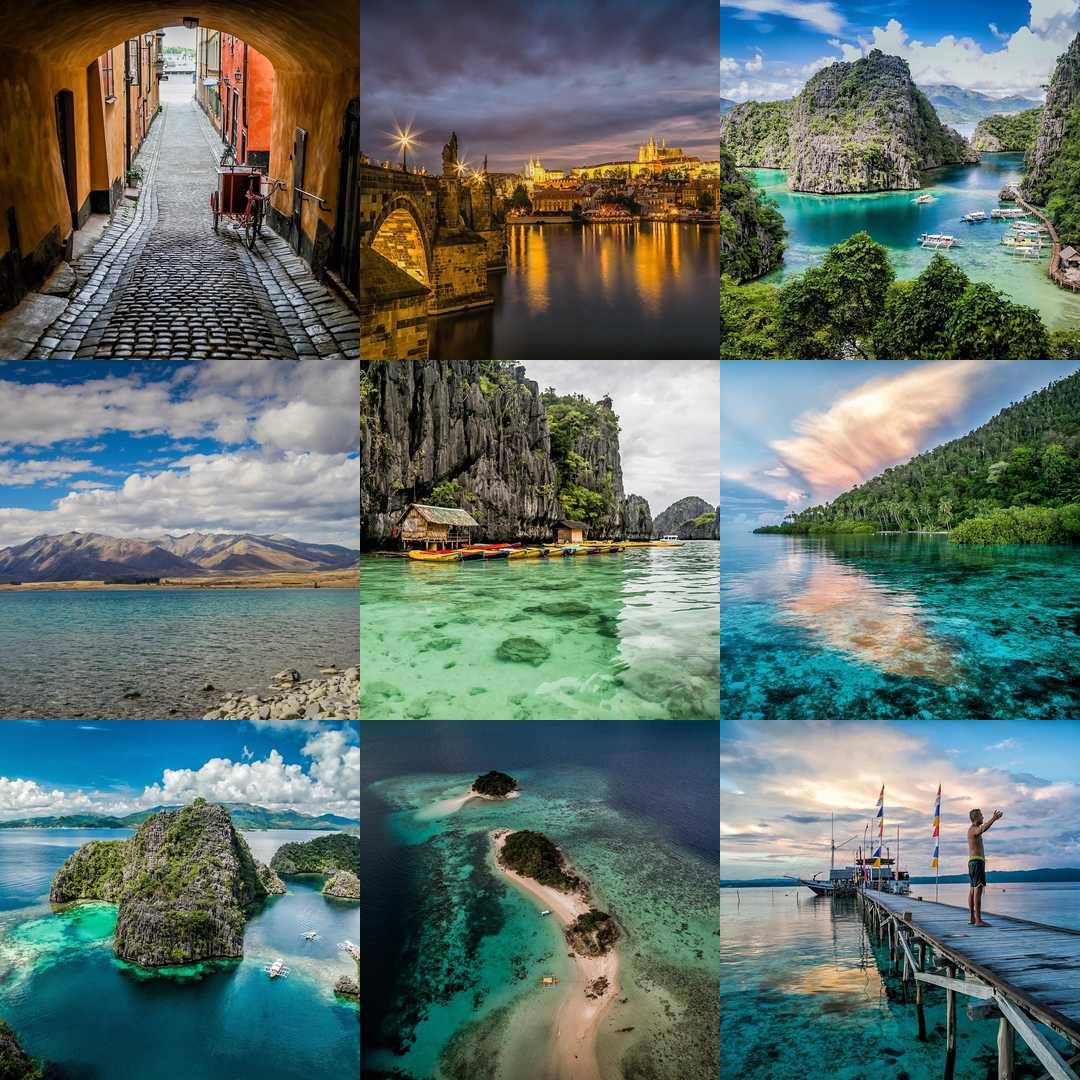 Marta is one of the most talented upcoming photographers out there. She chooses the most stunning places to live. She's now photographing Canada after she's become a specialist on New Zealand and Iceland.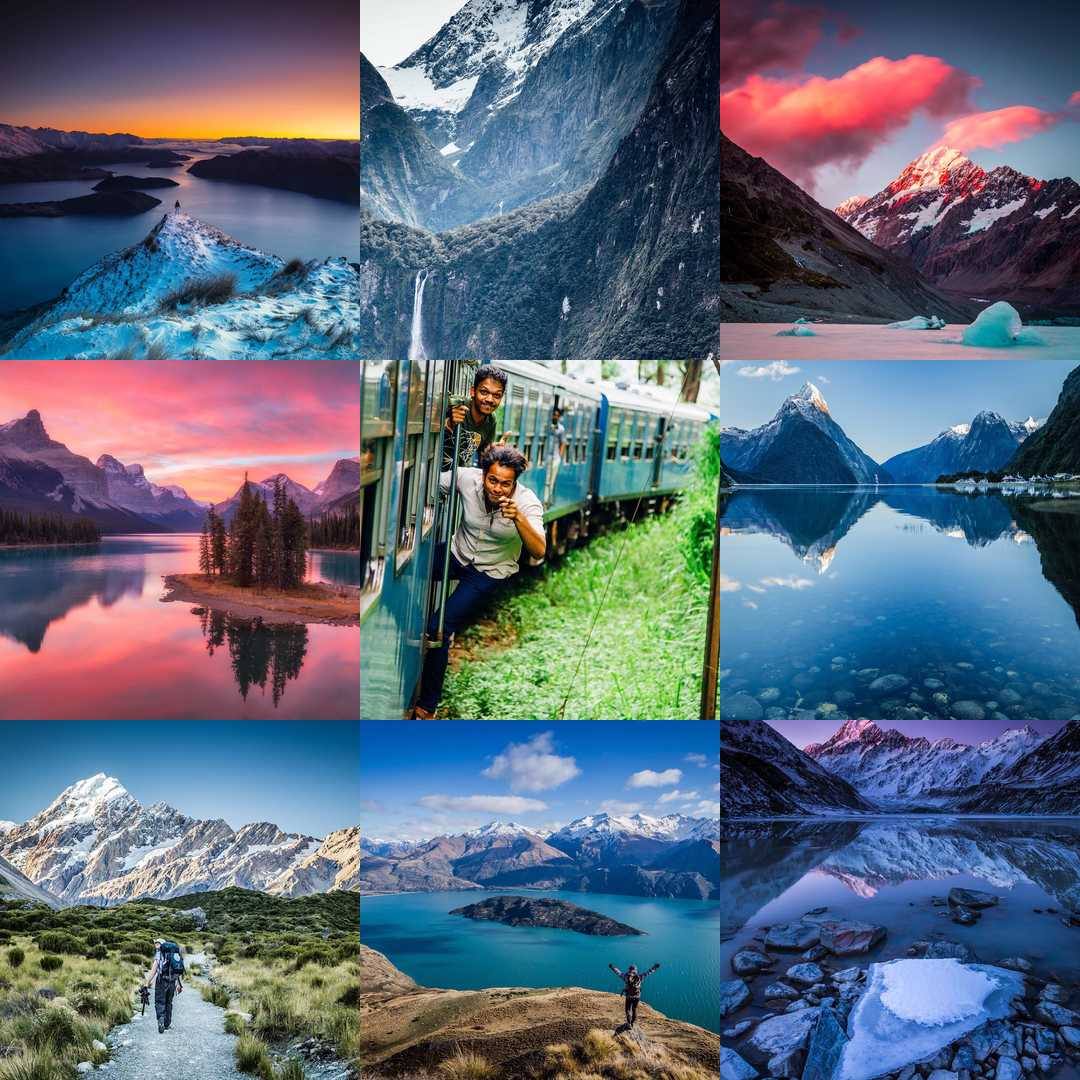 This girl knows her way around the most photogenic spots. Nicola will take you on a journey around the world as she's going everywhere. She's taking most of the photos of herself by herself, proving that you don't need to travel with an Instagram husband to get a good selfie.
If you're a fan of sunsets and aerial shots, Hannah & Adam's account will be a great choice to follow. They're often at world's best beaches, or hiking in the mountains.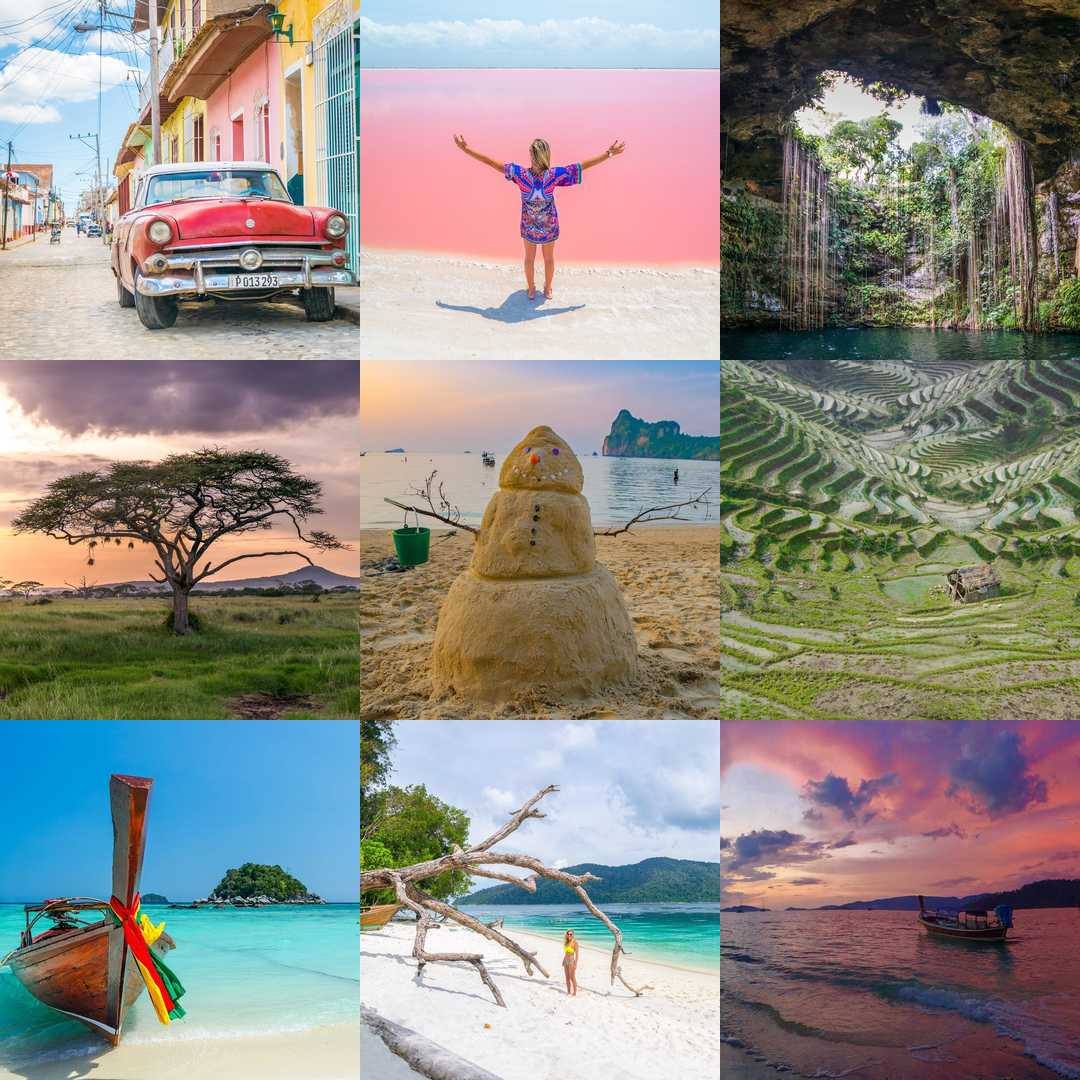 One of the happiest feeds in this year's list. Marysia's shots are full of colors, almost popping out of the picture as her vibrant spirit shines through on her feed.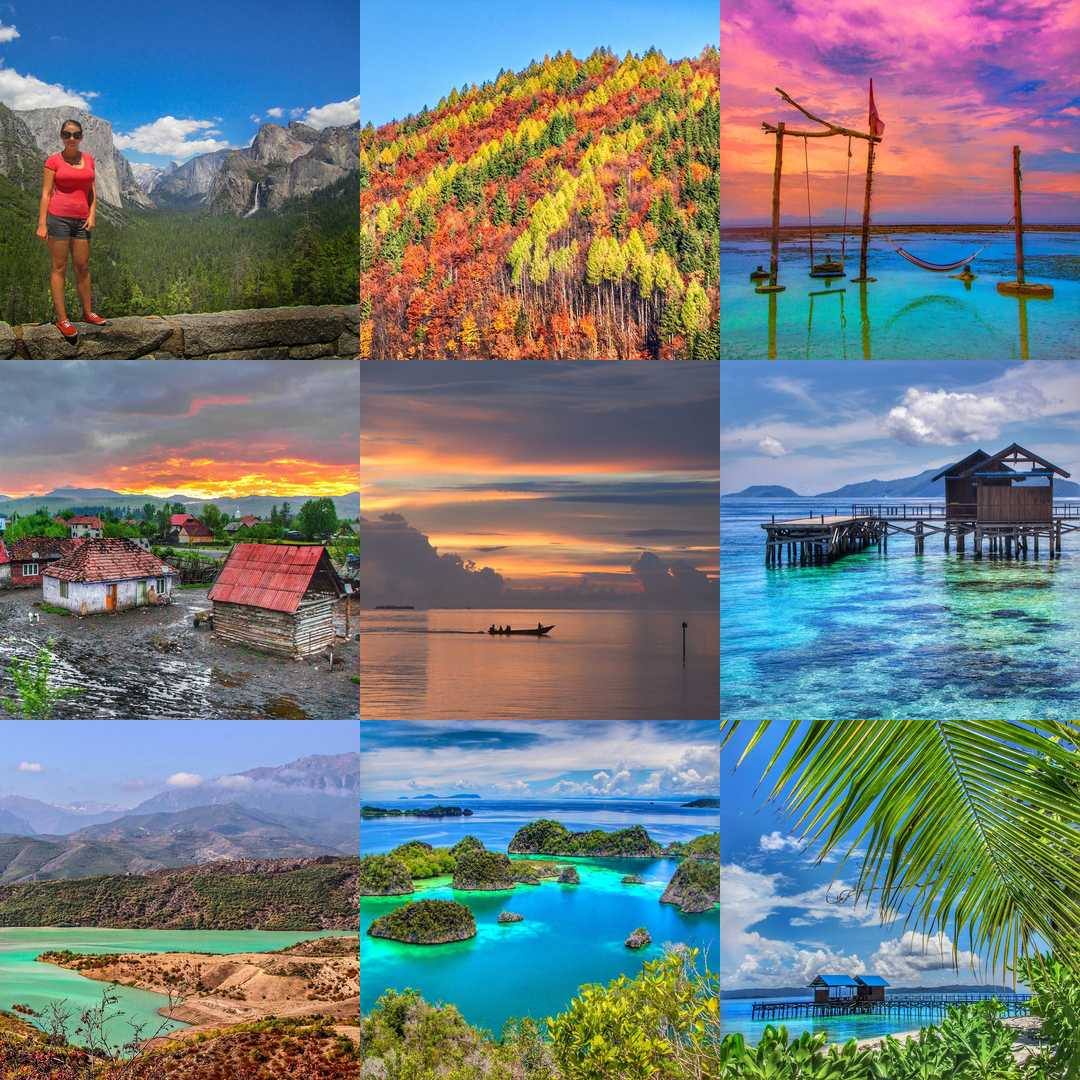 26 @girlvsglobe
I like Sabina's account not only because of her happy photos, but also the captions. She keeps it real, but will surely give you positives vibes.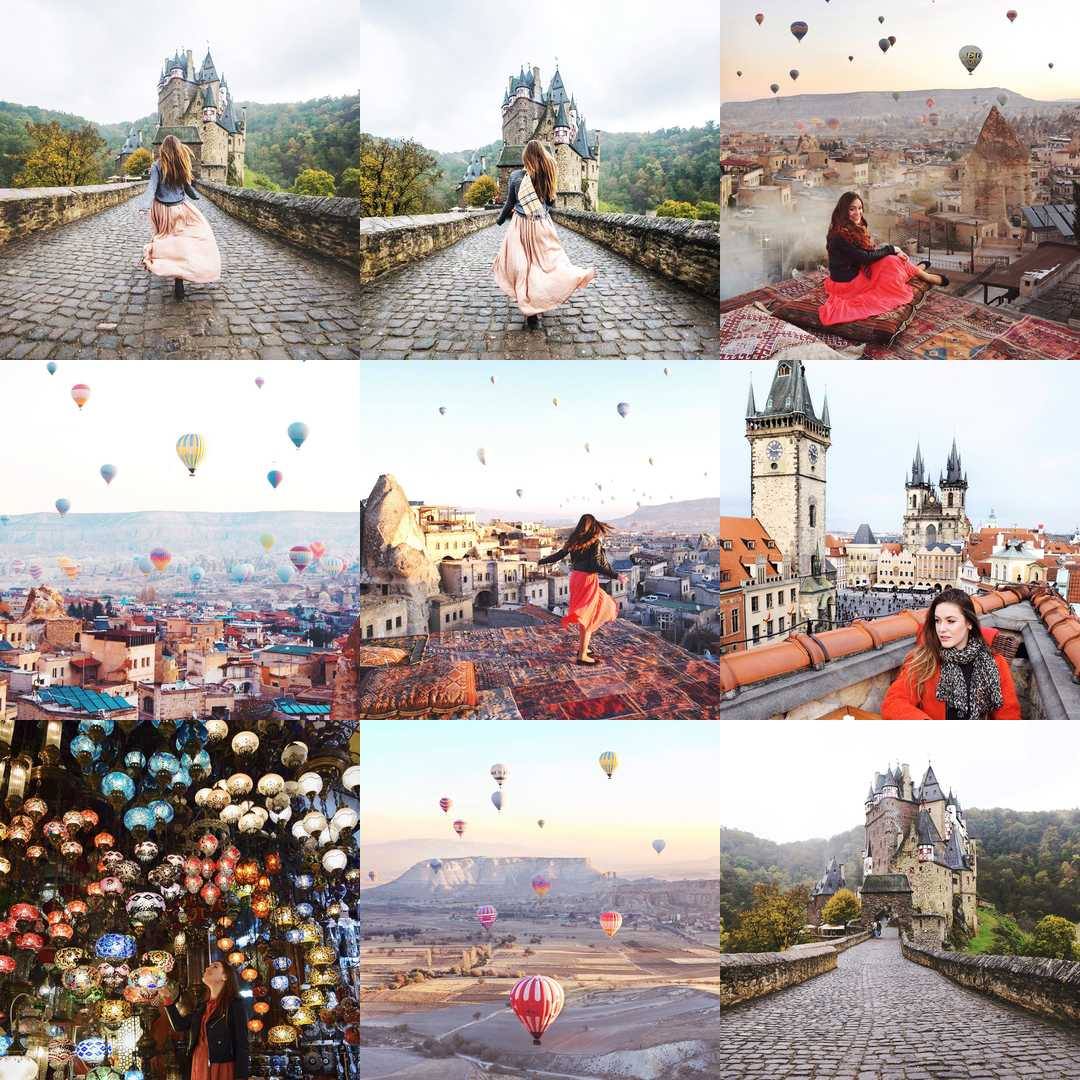 Brendan's account is contemplative what makes for great travel inspiration and a different perspective. He loves to inject color into his Instagram profile, but he's also subtle about it.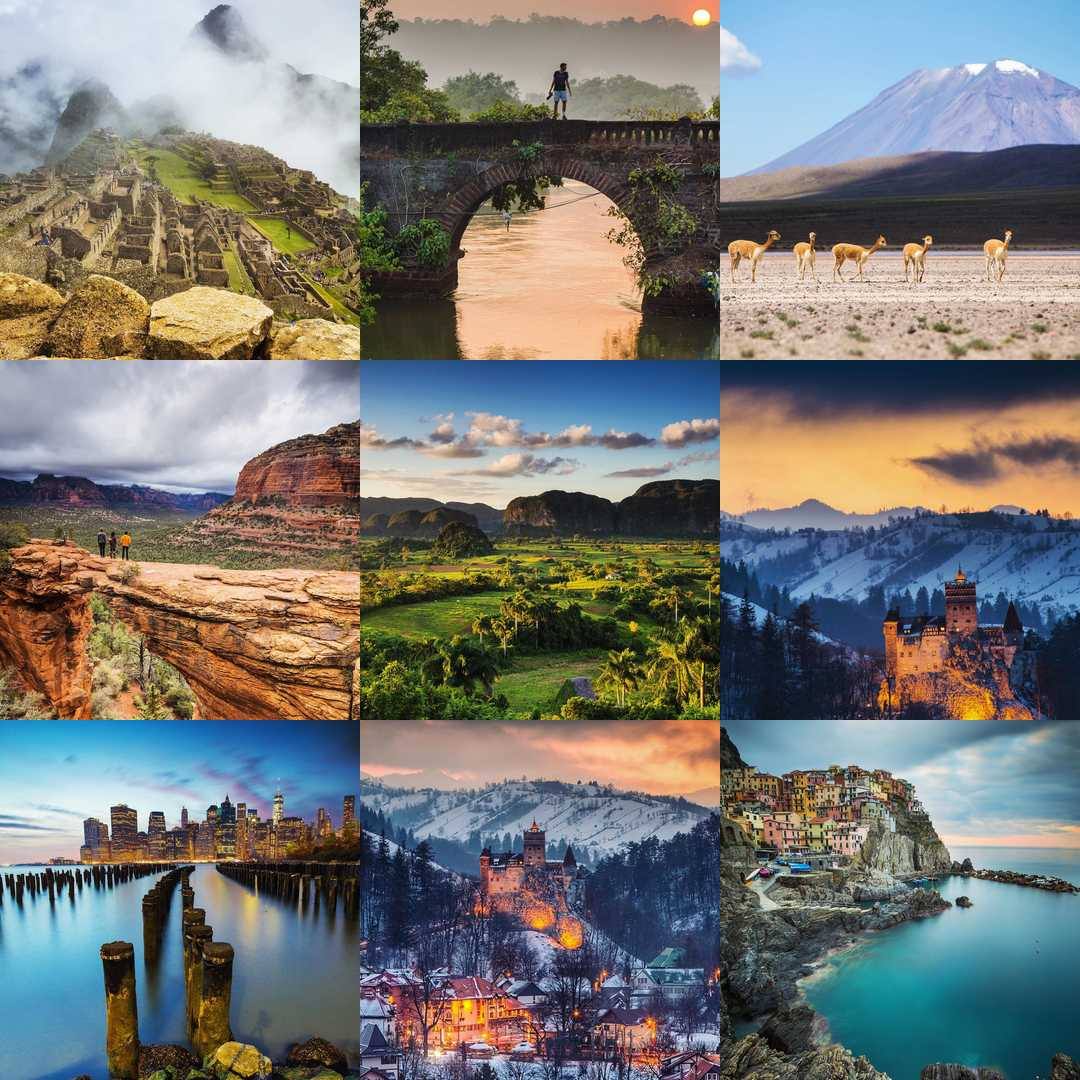 Michael's shots are often taken from high above, giving a slightly different view. The quality of his drone shots are unbeatable.
Another Russian girl on the list, but this time living in Tokyo. She captures the most stunning images of Japan and often beyond. I've been following her for a while and I'm in love with not only her beautiful photos, b also the style and grace with which she takes them.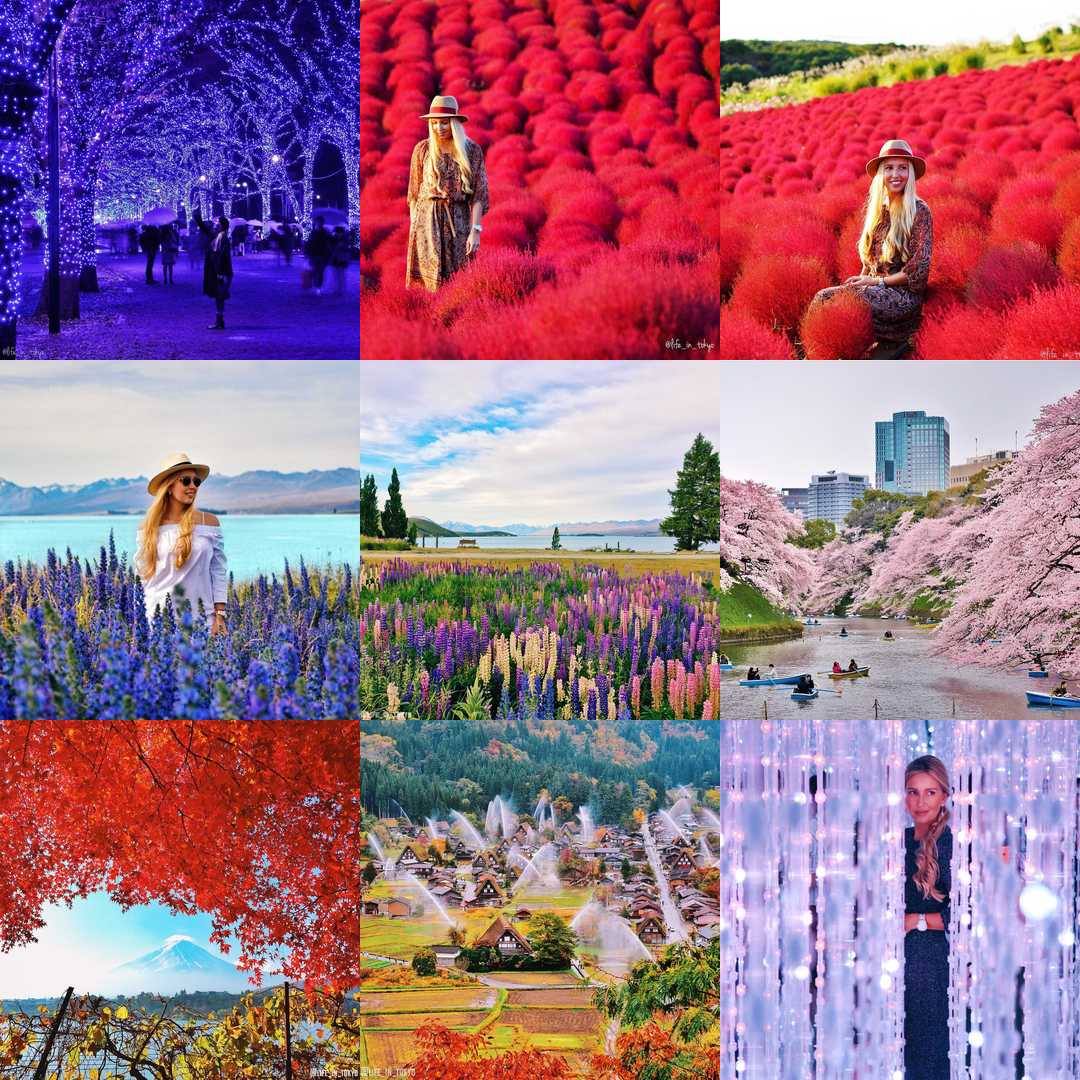 I've never seen an account so creamy and dreamy as Sara's. I'd really like to know how does she edit her photos, as it makes it less about the location, but more about the entire visual experience.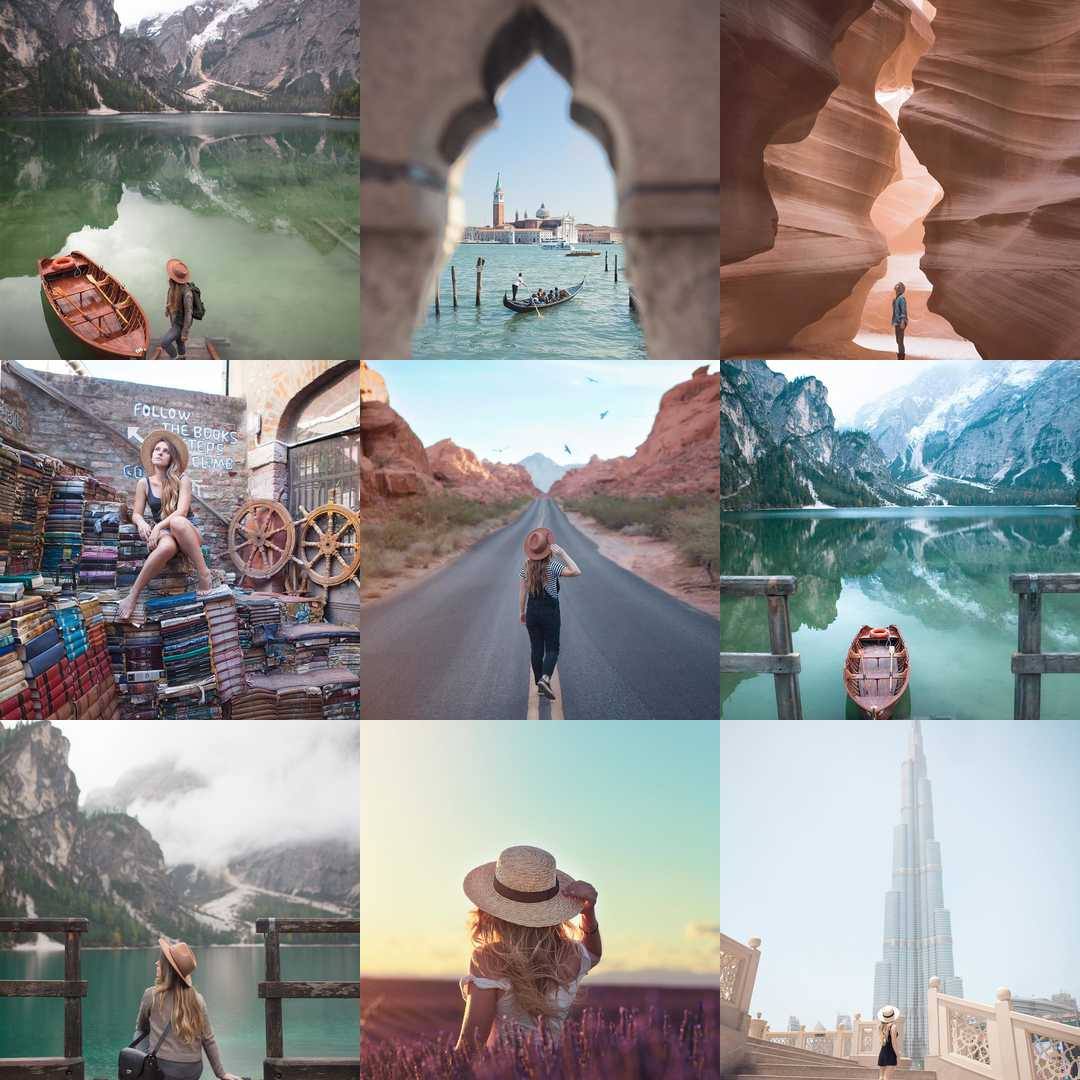 Magic is one word to describe Elizabeth's account. She's a true artist. She appeared to wear stunning dresses in magical spots, creating fairy tale scenes from all over the world.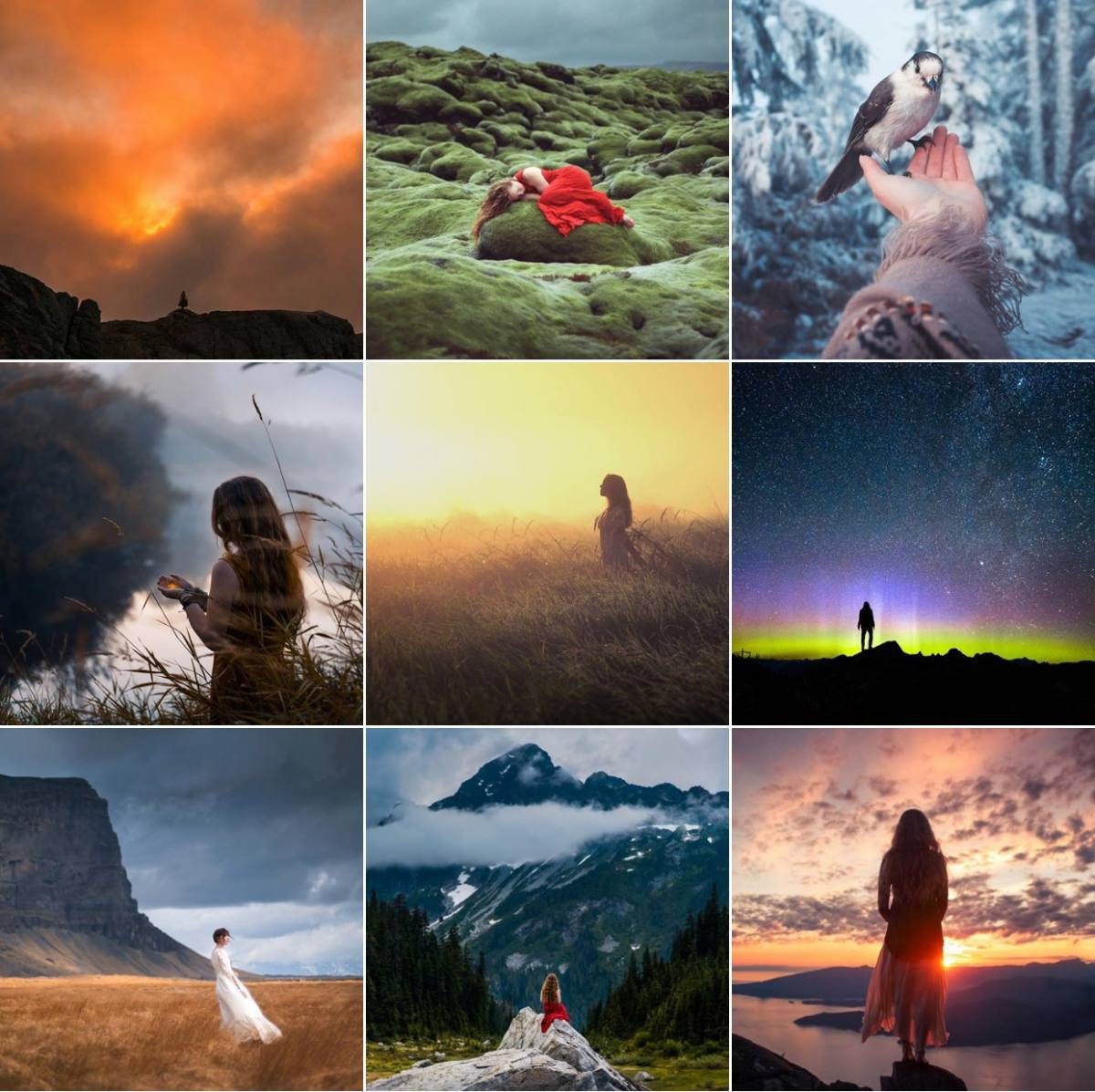 32 @theplanetd
Dave and Dave have been on the road long for a while and managed to capture the most amazing memories from their travels. Their feed is full of vibrant sunsets and sunrises.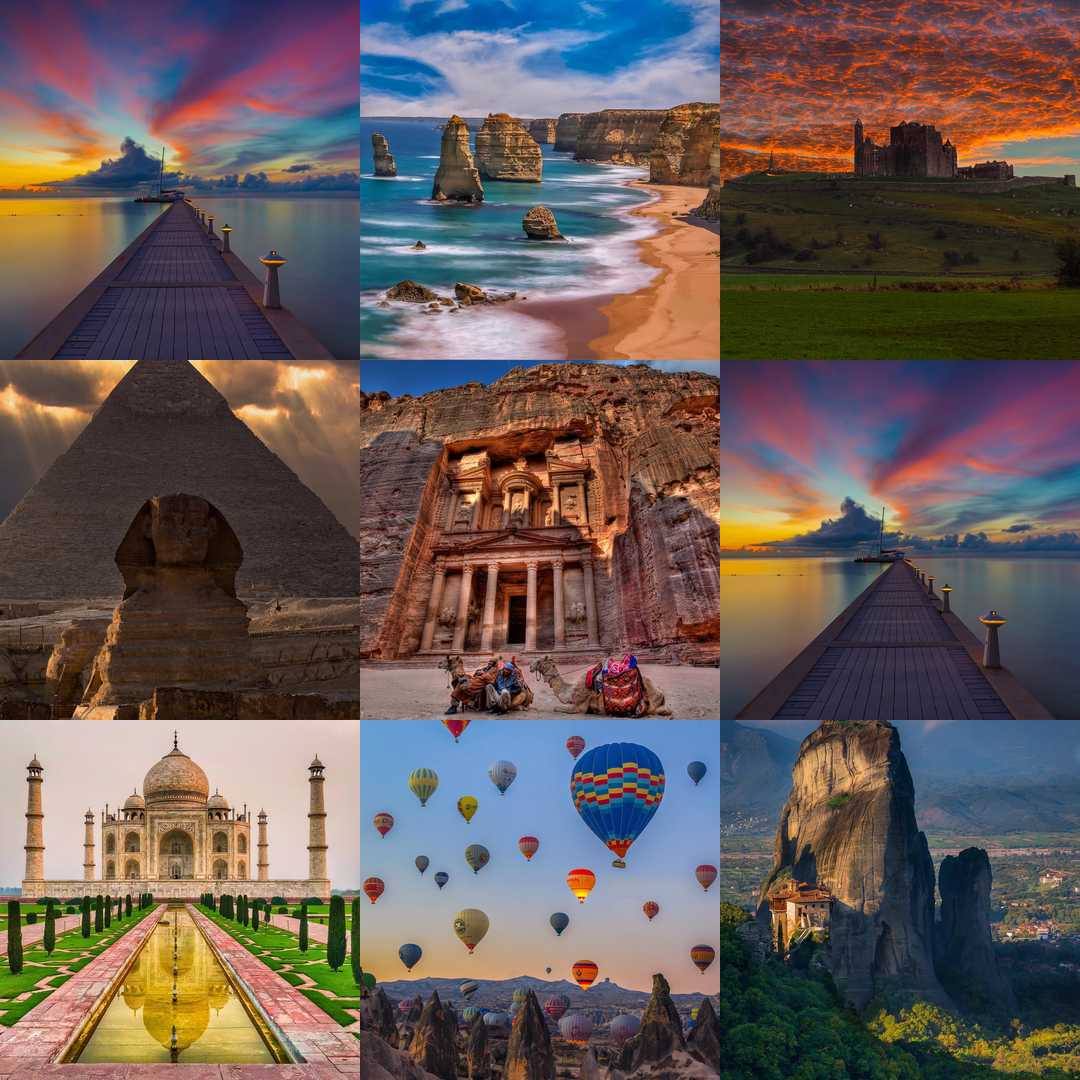 33 @zeebalife
Zeebalife is a creative young couple who travels with their young son. Their shots are a visible proof that you can take great fashionable shots even when you have young kids.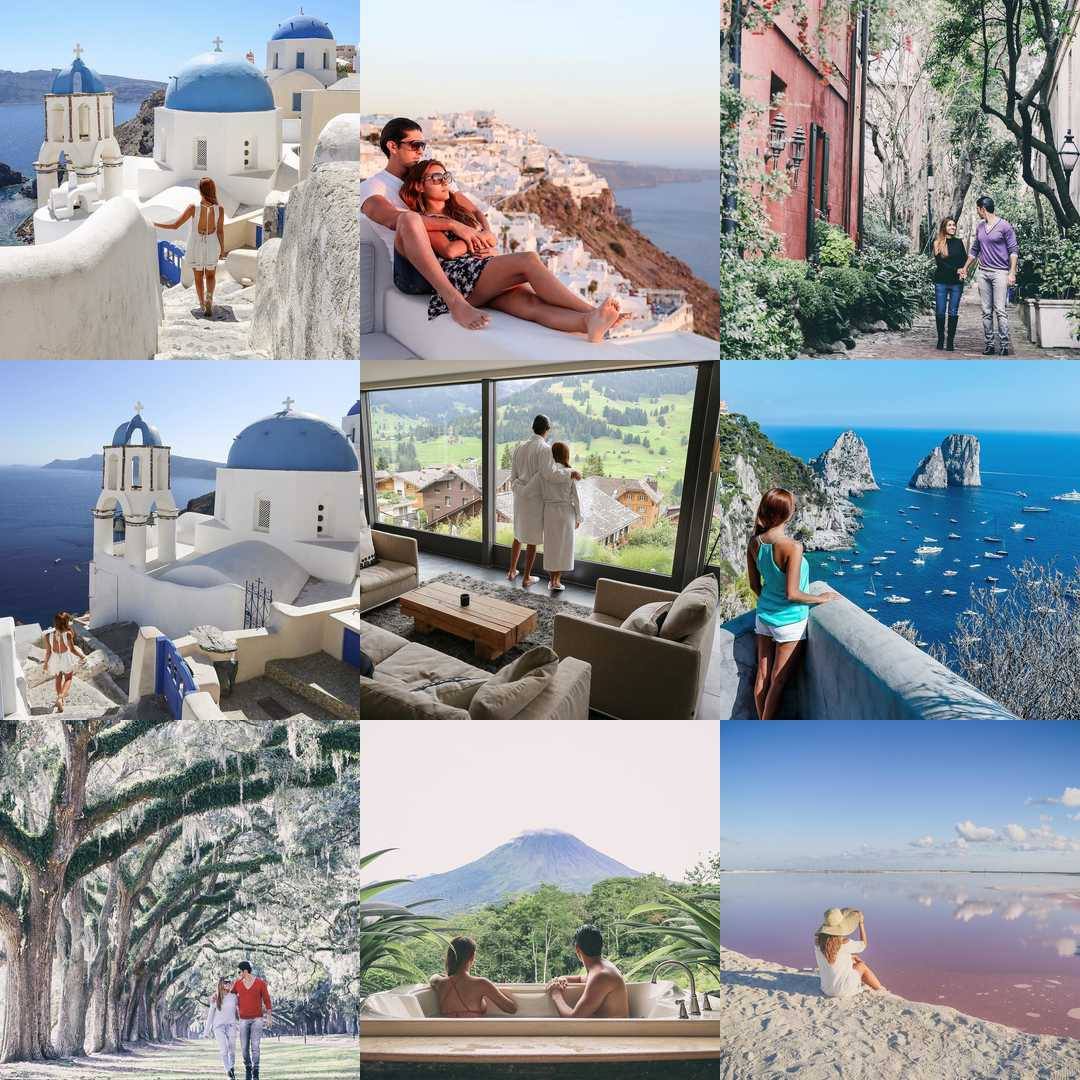 34 @ohhcouture
When showcasing travel & lifestyle accounts it's impossible not to mention Leonie. While she does travel to these 'instagrammable spots' she has a great sense of style. I definitely looked into some clothing brands thanks to her.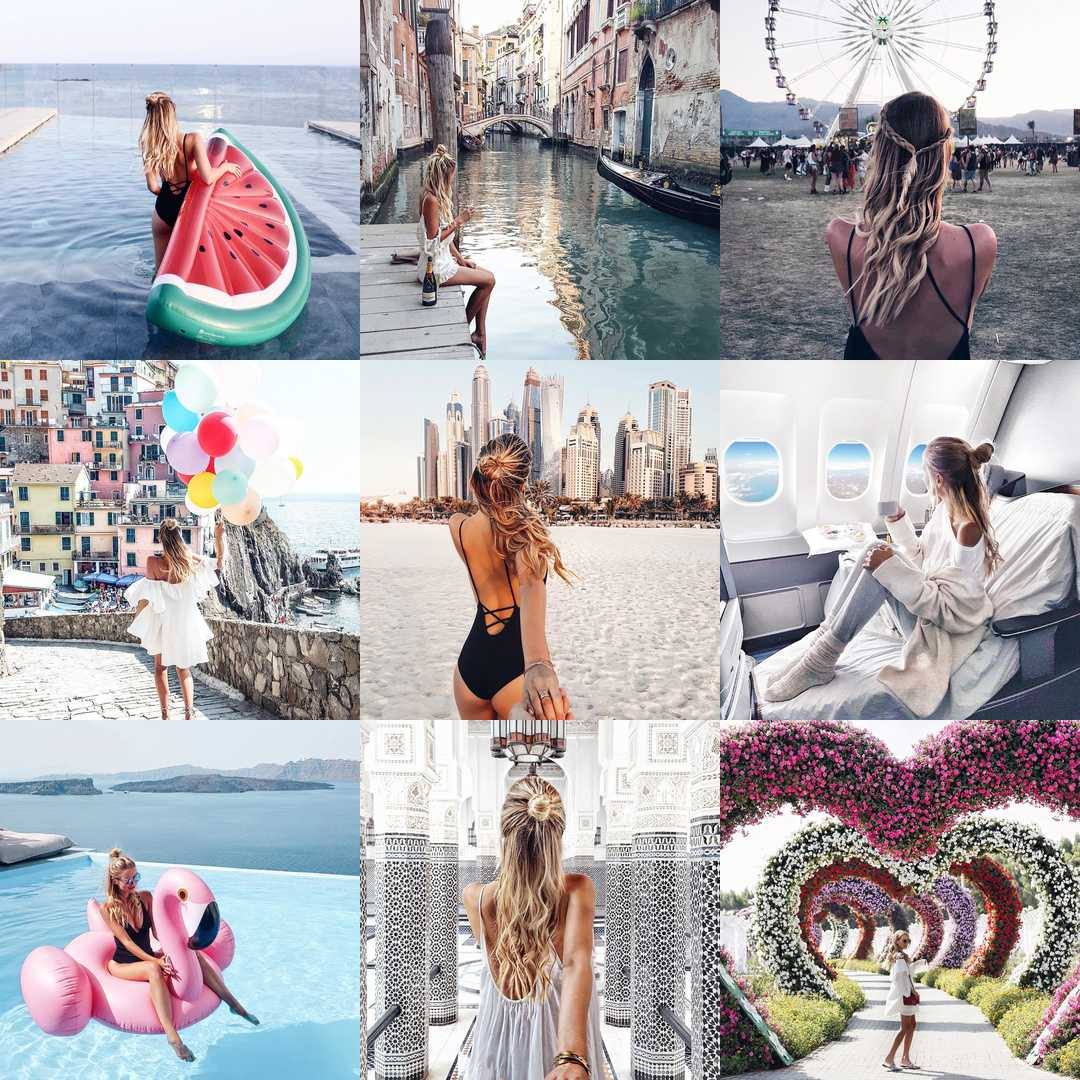 35 @taramilktea
Tara is always on the hunt for the best looking food and quirky things, such as stuffed Totoro, in incredible spots. Her shots are always full of many colorful dishes that I wish I knew where she orders from, as it's really a LOT of food.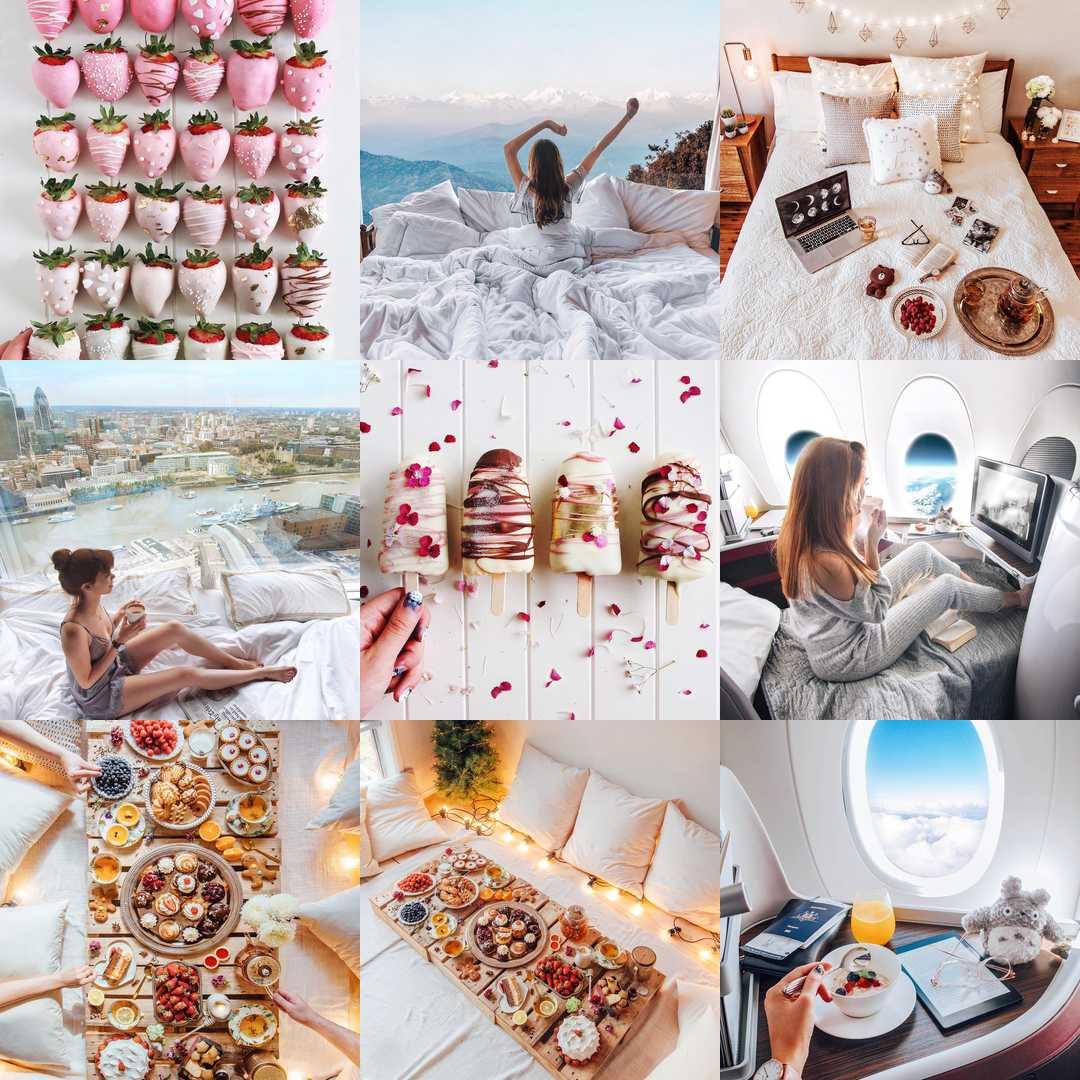 36 @omarzrobles
You might have heard of Omar Robles since his visit to Cuba when he photographed ballet dancers. Sounds familiar? He's the photographer of ballet dancers in different cities.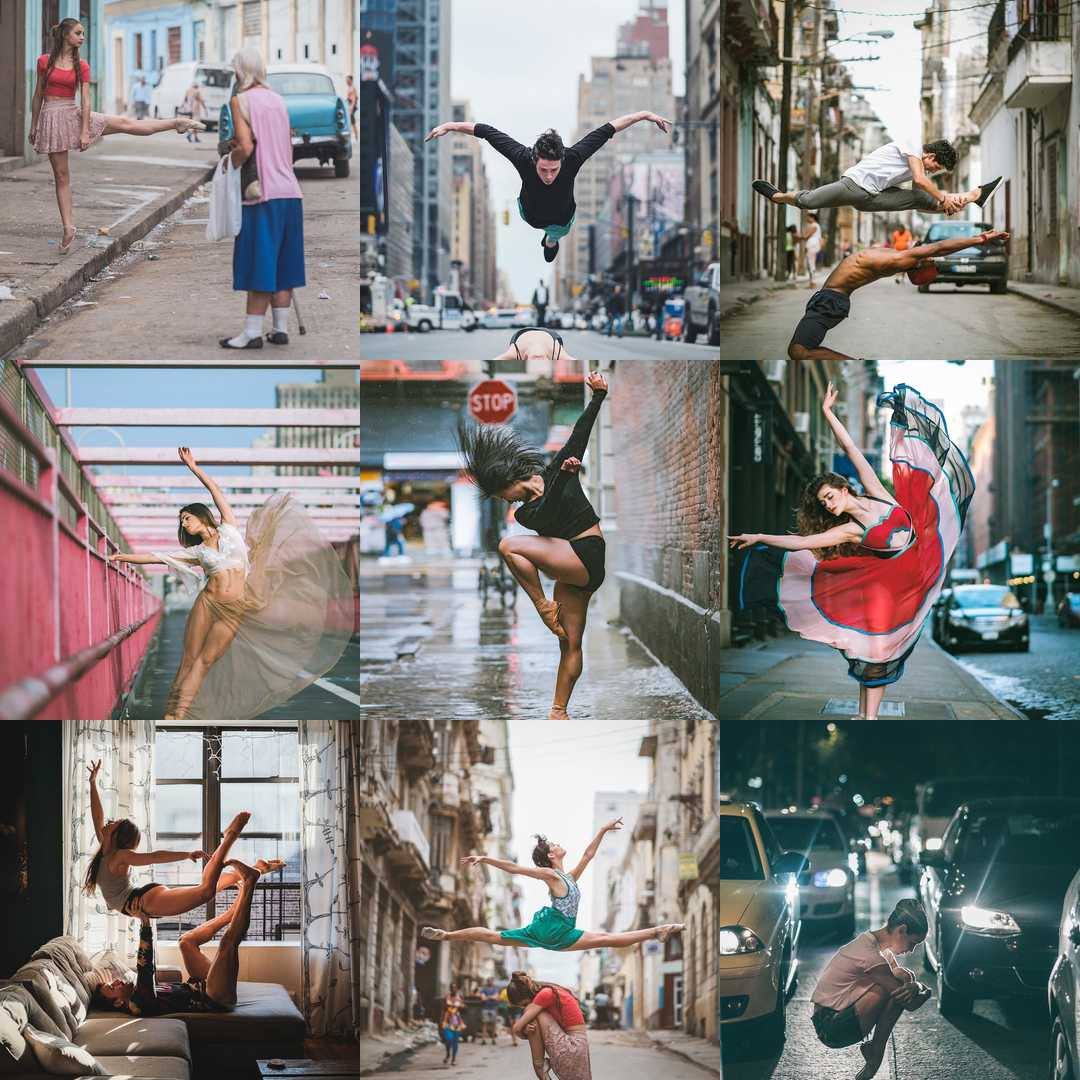 ---
Location Specific Travel Instagrams
1 @campsbaygirl – Cape Town
This account makes me missing Cape Town A LOT. Carlinn shares colorful sunsets, mountain views and the best nature spots in her native Cape Town and around South Africa in general.
2 @theballoondiary – Paris
A simple concept of a pink balloon traveling the world with its owner is a great one. I honestly wish I thought of this myself when I first started instagramming. The balloon adventures around Paris and France are just perfectly captured by its owner Anna!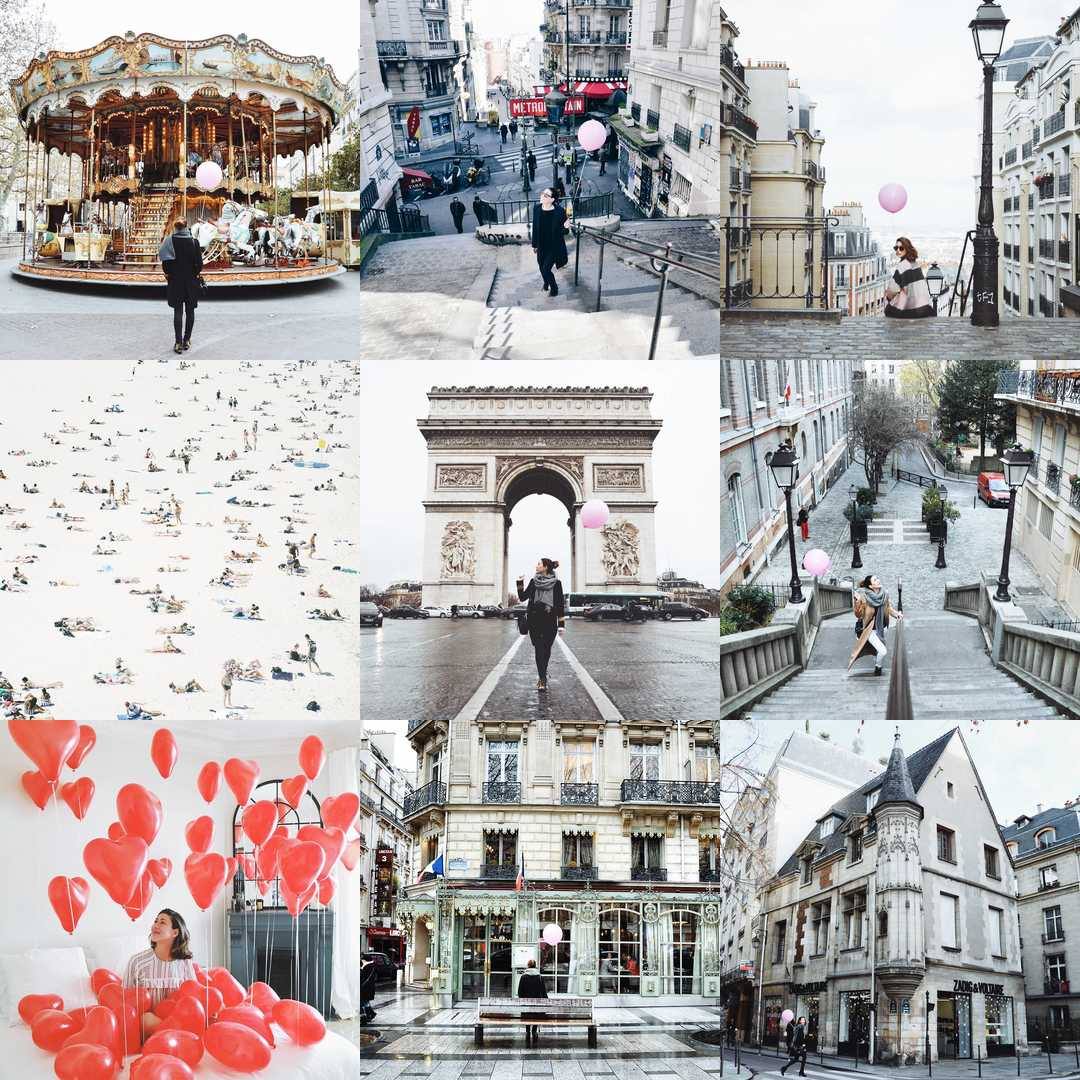 3 @pausethemoment – Mexico
Ryan focuses mostly on Mexico where he's been based for a while. Whether it's a selfie or a colorful scene, he always shows some new places to explore.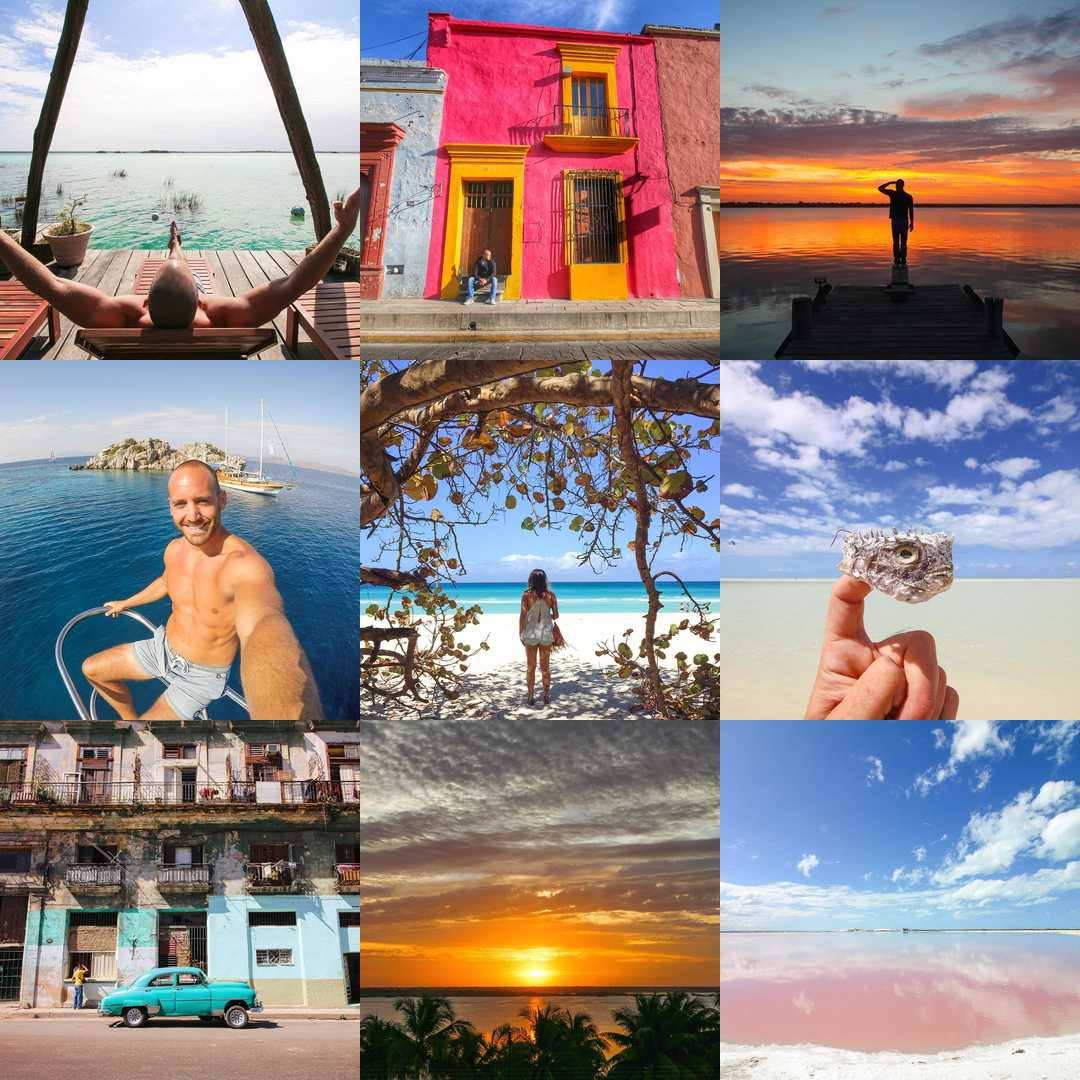 4 @loic80l – Paris
If you love bright shots of architecture that feature reflections, you should follow Loic. He makes every building and city shine – just look at some of these photos below!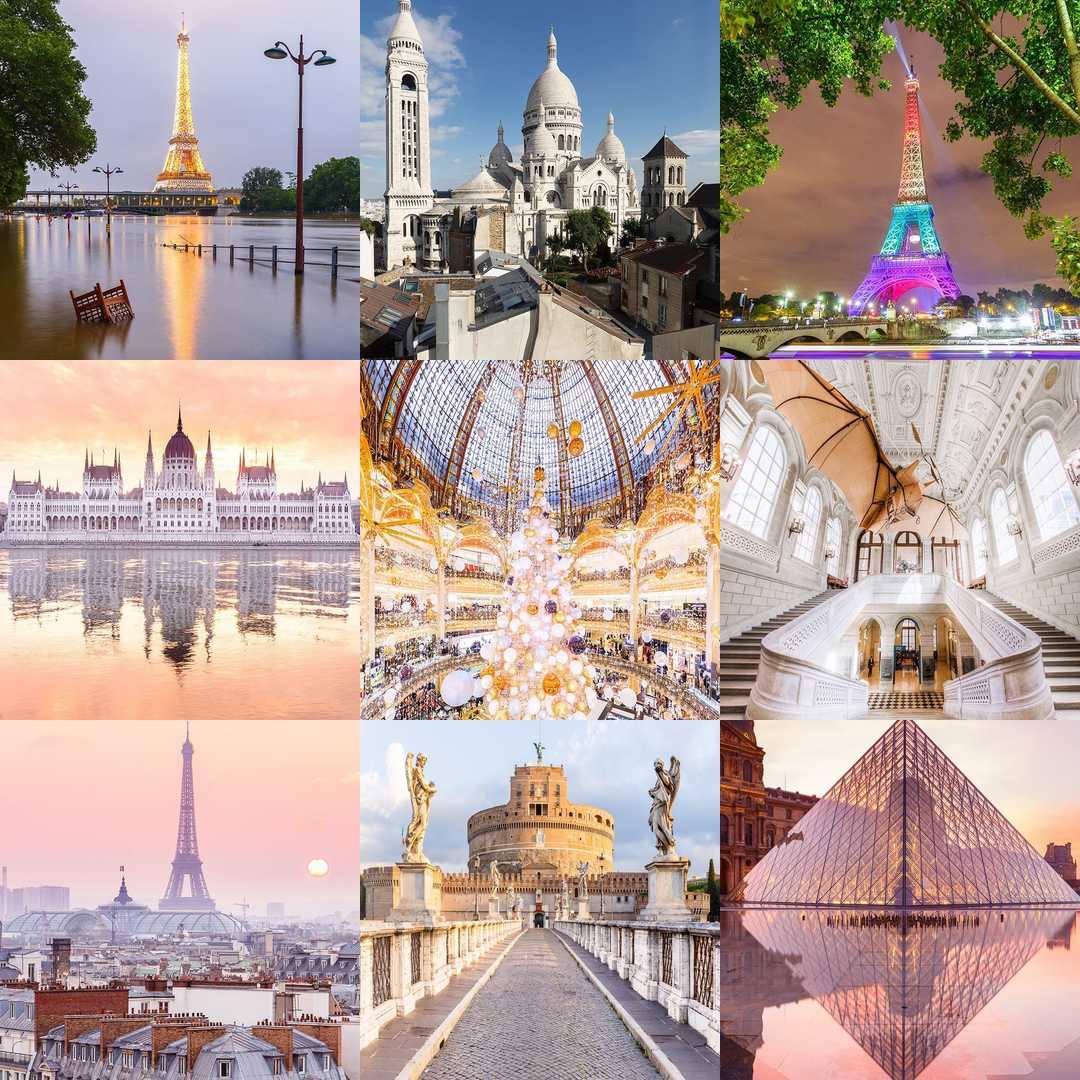 ---
Feel free to share your favorites in the comments, and remember to check out my feed & my boyfriend's feed as well… Shameless self-promotion 😉
LIKE THIS POST? PIN IT!