How do I know where do I want to go for my next trip? Where do I find the best deals for hotels? Where do I begin? These are the most common questions my friends and readers ask me on a regular basis.
Most people don't want to deal with planning a holiday, hence why all-inclusive holiday packages still sell like hotcakes. This is why I decided to put together my travel planning guide to show you how I plan my trips from start to finish, so you can easily do the same thing.
For the purpose of this article, we're going to take my last year's trip to the Middle East as an example.
Trip Planning Guide in 7 Simple Steps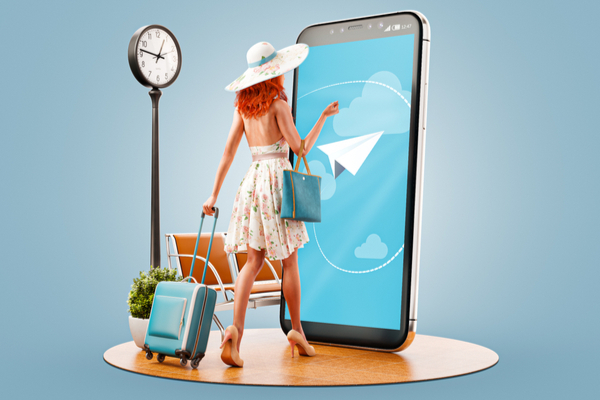 ---
Step 1: Decide Where Do You Want to Go
First things first, where do you want to go? If you know you want to go somewhere specific like for instance Thailand or Mexico, that's great, but personally I usually leave it semi-flexible.
If you're entirely flexible with the destination you could skip to Step 3 immediately. Alternatively, you can sign up for services like Scott's Cheap Flights or Secret Flying that will let you know by email when there's a new flight deal or mistake fares appear.
---
For the purpose of this post I'm going to describe how I came up with my trip to the Middle East when I went to Lebanon, Jordan and Egypt on one trip in late February / early March.
Ask yourself if you have a specific time of the year you can take time off. In my case, it was March, as I knew Matt would be leaving for his trip during that time.
Once you know the approximate timeframe for your trip you need to start looking into weather forecasts. If you want to escape the winter, going to cold Europe might not be a great idea for example. While a cheap flight to Bali in January could be appealing, keep in mind that rainy season means it will rain 24/7 if you get unlucky.
While I never Google things like 'best places to go in February', simply because most of these articles are just random places, I do search for 'Jordan in February' or 'Jordan in February weather' as it can give you a rough idea what to expect.
My trip example:
For my trip, I knew I wanted to go somewhere warm. I thought of Namibia, but I wouldn't have had enough time to work out my visa, so then I started searching for places to visit in the Middle East. This is how I came up with an idea of possibly heading to Jordan.
Take into consideration other factors, not just the weather. I remember when a friend of mine booked flights to Peru to see Macchu Picchu without giving it much thought, only to realize after the fact that Inca Trail closes every year due to mudslides during the time he was visiting.
---
Step 2: Decide on Your Budget & Trip Lenght
The next step in planning your trip is realizing what can afford it and therefore how much time do you have for a trip. Do a quick search how much do things cost in places you're dreaming of visiting (unless you know it already).
While you could afford a month-long luxury trip in South-East Asia, the same amount of money won't last you for more than a few days in, for example, Australia.
If I don't know the prices in places I'm thinking of going to, I usually do a quick search on Booking.com to get oriented. At first, I don't go deeper into finding hotels, but just to get an idea of whether I can afford it or not.
A quick search for accommodation can also give me a rough idea whether I'm not too late with booking everything. For instance, you could find a great last-minute flight deal somewhere, but if all affordable hotels are sold out, you could end up spending way more money overall than if you didn't book this cheap flight.
Naturally, you can always find cheaper places to stay like hostels and never go out to eat, but these days my backpacking days are over and I want to make sure that I have enough to do everything I want at the destination I'm going to.
My trip example:
I was aware that Jordan isn't the cheapest destination, but upon researching further I realized that it's even more expensive than I thought it would be. In this case, it didn't stop me, I still could make it work as I found out renting a car would chop by costs by at least 3 times than if I had to hire a driver or use shuttles.
---
Step 3: Look for Flights
Once you have a rough idea of the destination, you can see if getting there would be easy and simple. Which means, booking your flights.
While some people use Google Flights, personally I always go to Skyscanner.
You can start searching for flights from your city to a place you want to go, but that's not going to give you the best possible deals. I described my entire process in another post on how to find cheap flights.
Basically, you should be looking at the entire month instead of specific dates and be flexible with your layover.
My trip example:
When I searched for flights directly from Los Angeles (where I lived at the time) to Amman, Jordan, the price was quite high. Hence why I reversed my searches by looking for flights from Amman to everywhere.
The cheapest flights were to Beirut, Lebanon. When I did the same search – from Beirut to everywhere, it turned out I can easily get to London from there. Then from London getting to Los Angeles was a piece of cake.
I knew I had to book two separate flights: LAX – LHR and then LHR – BEY – AMM – LHR. That said, I knew immediately that I was going to add Lebanon to my trip, I couldn't resist not stopping there at all.
I also noticed that when searching for flights it was always giving me a possible layover in Cairo. As I had time, I checked that if I extended my possible layover in Cairo, the flight wouldn't have cost me anything more than just going directly. This is why I also added additional time in Egypt to my trip and booked a separate cheap flight from Cairo to Luxor.
The price of these three flights was half of the original route going directly from LAX to Jordan. Plus, I got a bonus of seeing two more destinations for less money.
---
Step 4: Check Visa Requirements & Immunizations
Once you have your flights in order, know that there is possible accommodation available and that most importantly you can afford it all, it's time to check some important things: visas & other requirements.
Make sure whether you need a visa and if you need to arrange it in advance. Also, remember that you won't be able to visit certain destinations if you visit some other ones unless you change your passport in the meantime.
The obvious example would be Israel and many other countries like Syria, Lebanon, Libya, Kuwait, Iran, Iraq, Pakistan, Sudan, Yemen. Surprisingly to many, Saudi Arabia doesn't care whether you visited Israel anymore since introducing its eVisa system.
Even if you didn't get an Israeli stamp, but they'll find that you have a stamp from Aqaba port of entry to Jordan, where people frequently end up when crossing from Israel to Jordan for short trips, you'll still be in trouble.
The same thing can happen is you're visiting Azerbaijan, but have visited certain territories in Armenia. Check everything thoroughly.
My trip example:
With my EU passport, I didn't need any visas for either destination, however I had to pay $25 for an Egyptian visa upon arrival. All good here.
---
Step 5: Research Possible Itineraries
The next step, definitely before booking any hotels is deciding on the possible itinerary. The reason I'm recommending not booking accommodation first (unlike most blogs actually) is that if you don't know what do you want to do, you might end up being somewhere on a different day, having to drive for hours to get where you want to be, etc.
Itinerary goes first. If I have no idea what to do in a country, I naturally Google the typical 'things to do in X'. However, this can often give you a bunch of unknown unchecked info these days, so I also tend to peak at Viator & GetYourGuide for ideas for activities.
Even if I don't always book trips there, unless I cannot get somewhere by car or it's simply easier to get a tour (for example to Loire Valley, because I wouldn't ever drive in Paris), it can give you a rough idea on what can you do in a place, especially when it comes to day trips.
As well as seeing what kind of itineraries are offered from GAdventures and Intrepid. I recommend both companies if you want to travel in a group or to a more difficult to arrange yourself destinations, but if you prefer solo travel, you can simply see what kind of routes to take, especially when planning multi-country trips.
I also peak at Atlas Obscura to get some interesting ideas for some lesser-known things to see and do.
If you're a road trip person or you find that it's cheaper to book a car you might want to consider renting a car. To get the best deal on rental cars, use a price comparison website. For most of my trips I use Discover Cars to make a booking.
I love to bookmark every interesting place or hotel I see around the world when I stumble upon it – whether on social media or elsewhere, even if I plan on visiting a certain place at the moment. When I actually do find myself visiting a place I can take a glance at Google Maps and see whether I've already had some interesting ideas.
It took me a few years to visit some places (like amazing Castello Orsini castle hotel in Italy), and there are still some places I've bookmarked years ago and maybe I won't visit them for another couple of years, but I love to have them ready.
My trip example:
I knew more or less what I wanted to see in Jordan. However, while I originally thought of staying in Amman first before heading to Petra, I quickly realized that this plan won't work simply because Petra at Night – something I wanted to do, was only happening on specific dates. Hence why I had to change my plans around. If I booked hotels first without setting up my itinerary, this wouldn't happen.
However, I also had opposite situations as well. For example, when planning my itinerary for a trip to Mauritius and splitting my time between area A and area B, I realized that for some unknown to me reason hotels in these two locations could be significantly cheaper if I first went to area B instead of area A.
Step 6: Book Your Hotels & Day Tours
Once you have your loose itinerary, it's time to go back to Booking.com and book these hotels you've been eyeing. The reason I usually go on Booking instead of Agoda is that I know they're the most reliable. I actually worked at Booking.com as an editor a few years ago, so I can tell you that it's a good company and if a hotel cancels your booking or something's wrong with what you booked, they'll fix it for you!
There's also always an option of an apartment rental on AirBnB. While the service has been under fire for the lack of customer service and, you can still find an affordable apartment in expensive cities like London or Paris there. However, if I know I'll be arriving late, I'm in a hurry, or won't have a reliable Wifi at the destination, I still prefer to book a hotel with a 24/7 reception.
Once you've booked your accommodation, you can start looking at other things. For instance, if you're a big foodie, you might already have some restaurants in mind and lots of popular restaurants require making a reservation in advance. Don't go crazy on that, unless you're heading to places like Test Kitchen in Cape Town that books up a year in advance, usually a few days before is fine for popular spots or Michelin star restaurants.
---
Step 7: Make Sure Your Cards and Phone is Going to Work Abroad
Once you book everything the last step is to make sure that you're ready to go. Will you need your phone at the destination to drive around? I remember traveling when the internet was barely existent and navigating with the actual maps and road signs, but I imagine these days you want your Google Maps or Waze to point you in the right direction 😉
I have an international T-Mobile plan and for $10 per month, I get internet in most countries abroad. It's not super fast unless you purchase a separate package, but it's enough to show me the way. Make sure it will work beforehand though.
If you're not from the US and your roaming packages are extremely pricy (like for Australia from what I've heard) you can either purchase a local SIM card (in most countries you will be able to do it, but in some places like India it's problematic) or get a portable WiFi devices. Before I got my T-Mobile I used to use TravelWifi (previously known as TEP)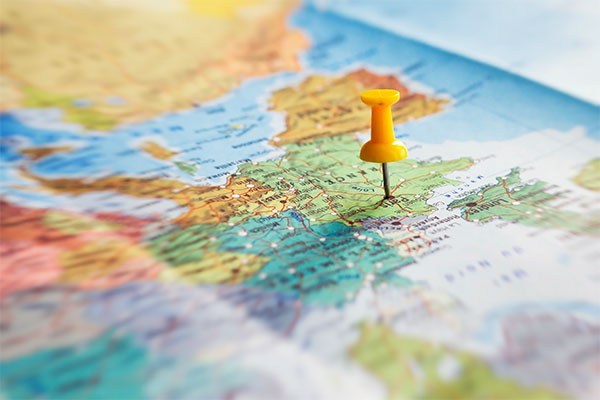 ---
FINALLY: Pack Your Bags
Now that you know where, when and how are you traveling, you need to pack. Unless you have a lot of camera equipment I believe that you can usually perfectly fit into a carry-on suitcase.
That way, you don't need to wait for your luggage upon arrival and you can simply walk out of the airport quicker.
Read More:
If you don't manage, or simply don't want to pack in a carry-on only, remember to always bring at least a packing cube full of emergency clothes and underwear with you on board. Your luggage might get lost, but you won't get totally screwed that way.
Trust me, my suitcase got lost by Air France on the way to our honeymoon and actually we didn't get them back until we got back home (a horrible story for another time and a subtle recommendation to avoid AirFrance at all cost if you can!). If I didn't have my packing cube with me I'd have been wearing the same unwashed outfit every day because naturally, we couldn't buy much on a safari.
That said, packing cubes are a lifesaver! My favorite brand of packing cubes is Edge Creek.
*
Do you have any doubts about planning a trip from start to finish? Post a comment below 🙂