If you're reading this page it means that you're ready to start a travel blog. Congratulations! You're probably totally overwhelmed by the amount of information you have to read.
This article will show you how to set up a self-hosted blog with Bluehost with the help of screenshots. Bluehost is a web hosting company. What does it mean?
It's a company that will store and keep your blog's content safe on their servers. It's a great hosting company for beginners, as it's easier to set up than its competitors and more importantly cheap. I totally understand that when you're starting out and not making any income from the blog yet, you want to pay as little as you can. I was in the same boat.
Bluehost Step by Step Tutorial with Screenshots: How to Set It All Up
Step 1:
Go to Bluehost website.
This is an obvious step, you can click on the link above and go to Bluehost homepage. Setting it all up might seem overwhelming, but once you look at the screenshots below, you'll see that Bluehost isn't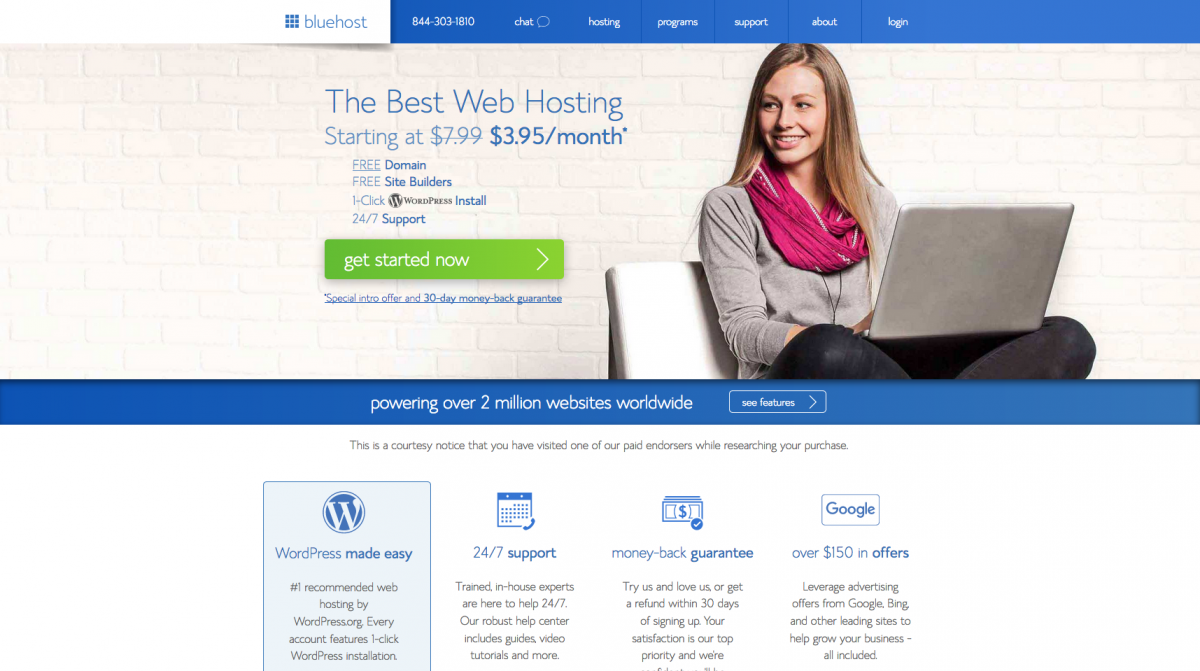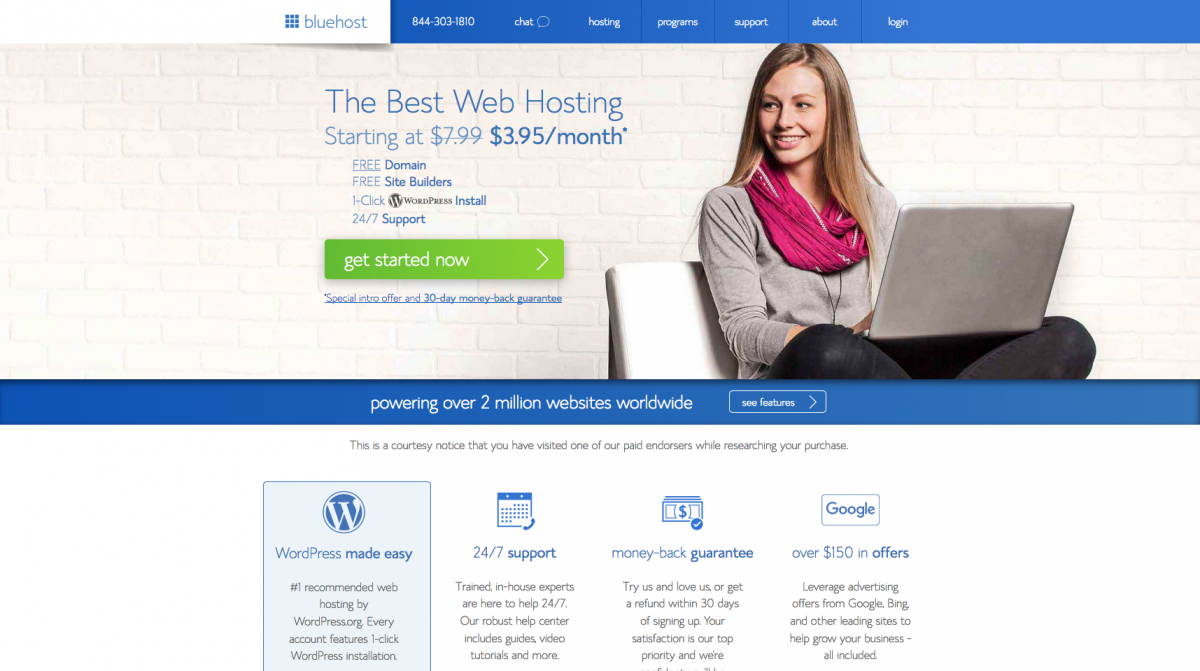 ---
Step 2:
Select which plan do you want. Realistically speaking the Basic plan is only for a CV type page, not a blog.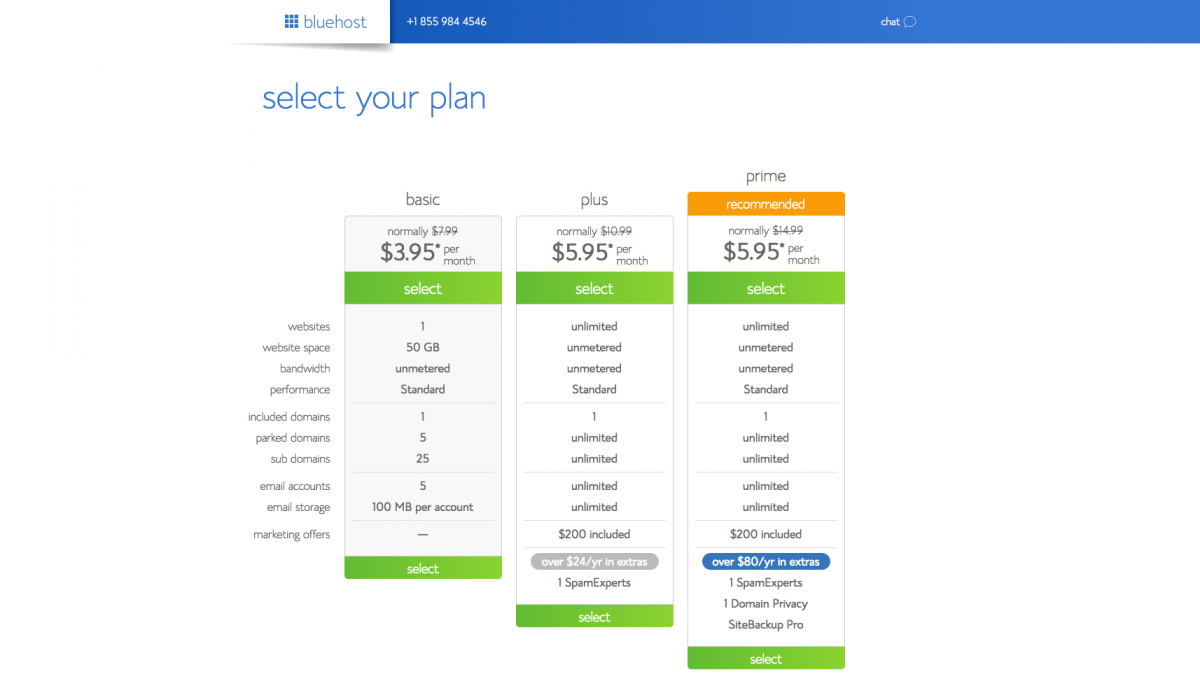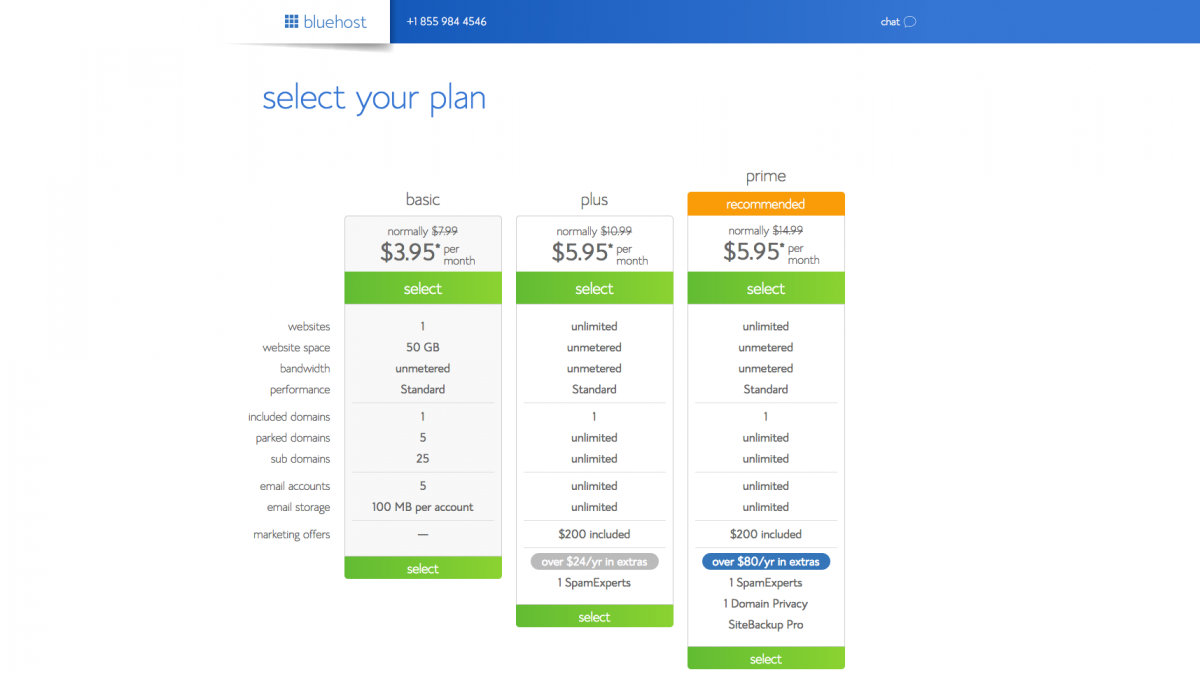 ---
Step 3:
Register your domain, or buy a new domain. A domain is the URL of your blog. Think about it for a while, because you can't change it later. All Bluehost plans include a free domain, so there's no need to buy it elsewhere.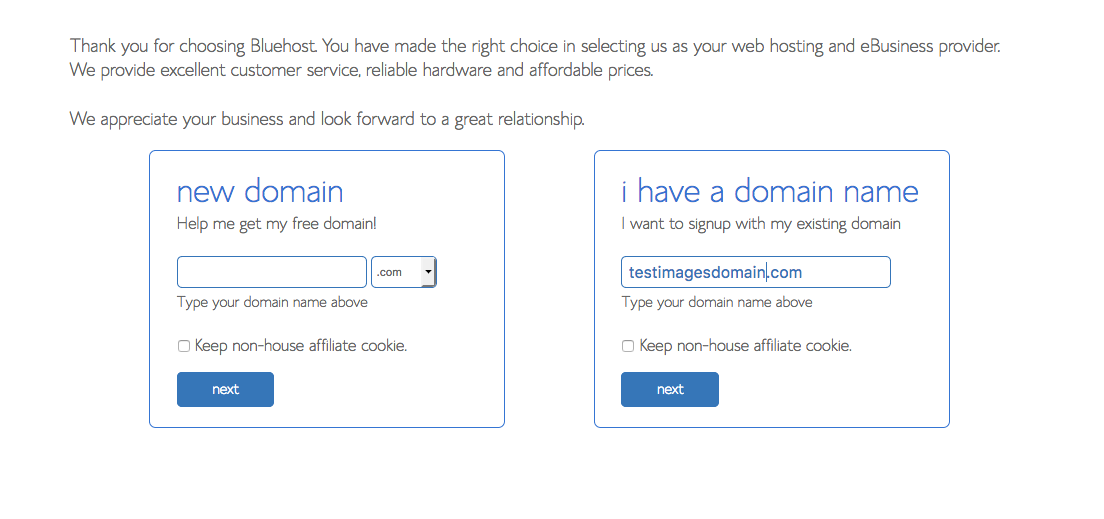 Now, enter your contact information and extra you'd like to purchase. While you can get the extras later, I HIGHLY recommend Site Backup Pro. You don't want to lose all your work.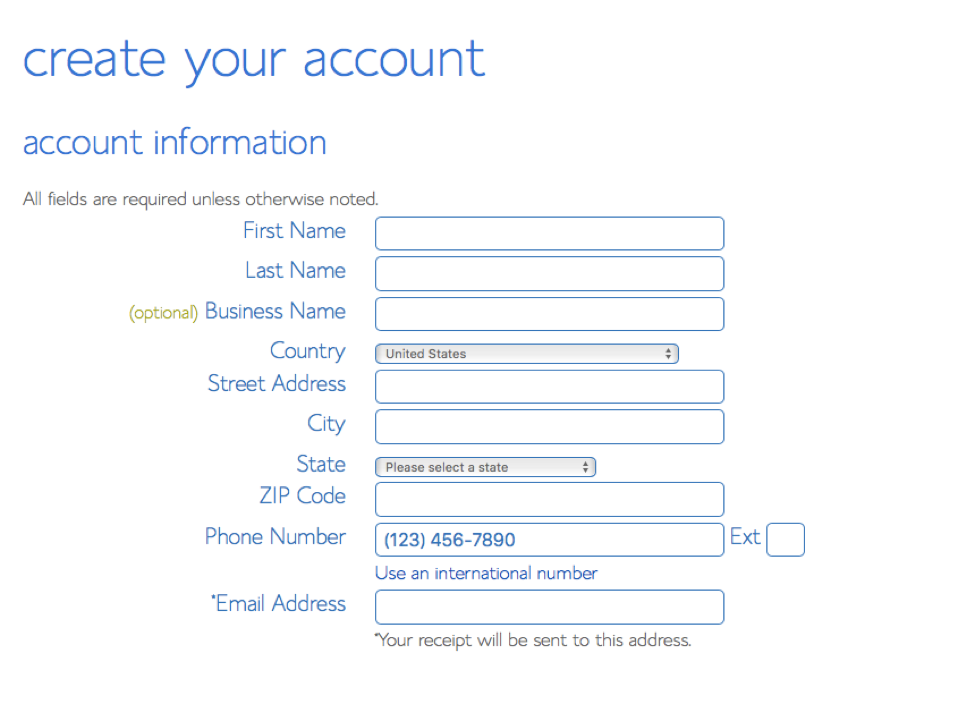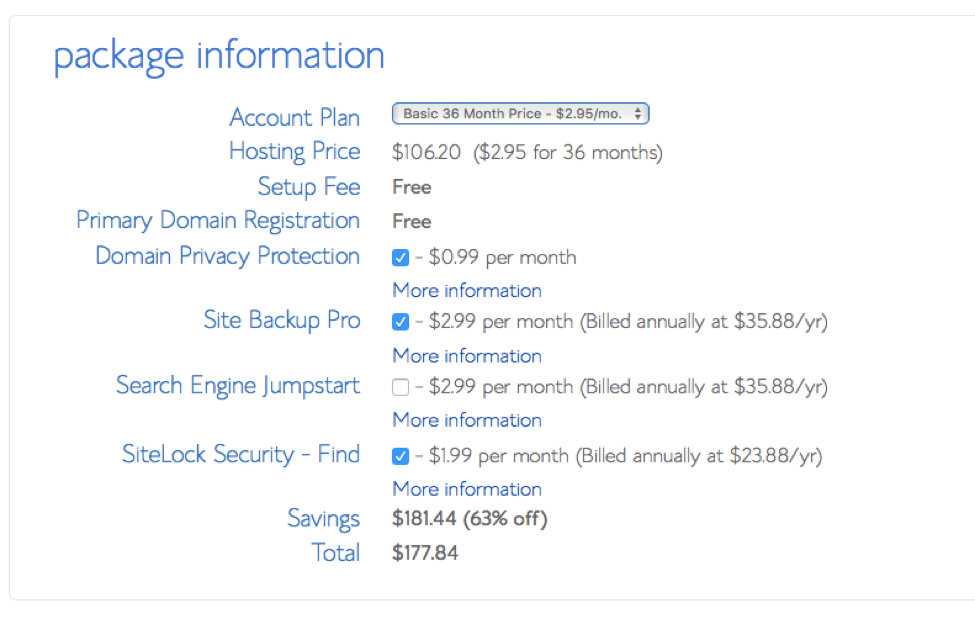 ---
Step 4:
Now, you'll be transferred to the part no one likes: payment. Just remember that Bluehost charges you for the full 36-month agreement, upfront, similar to most hosts.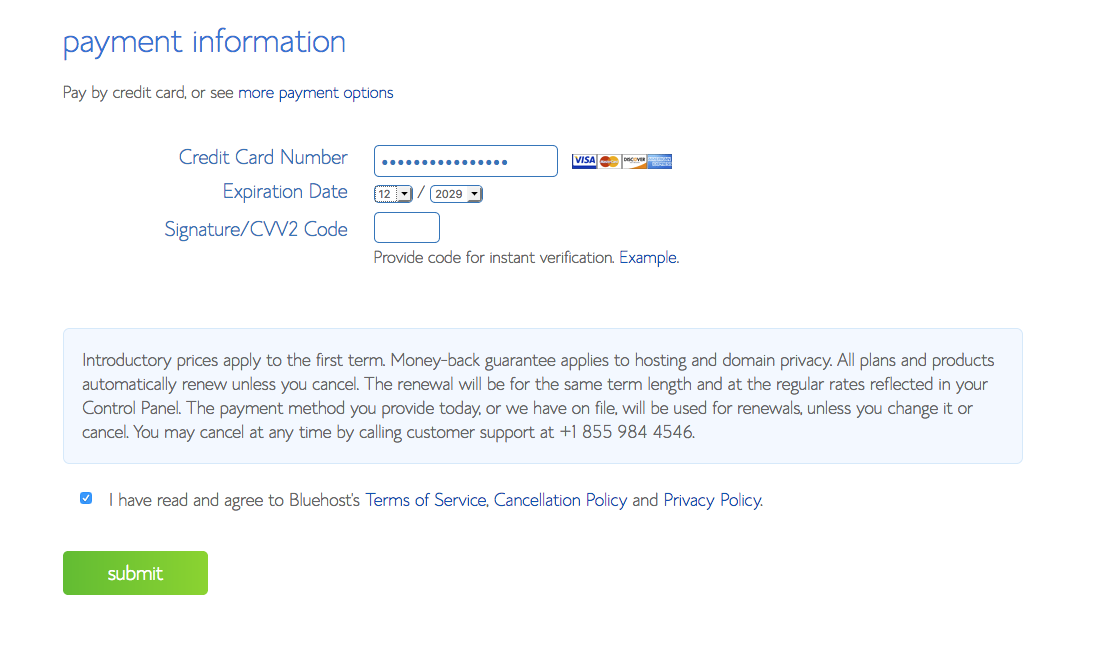 Bluehost will find recommendations on more domains available for you with a different extension. You don't need to purchase these, but if you're worried that another blogger will create a similar name you might spend a few extra bucks.
---
Step 5:
A system will ask you to select a password that you'll be using to log in to your website.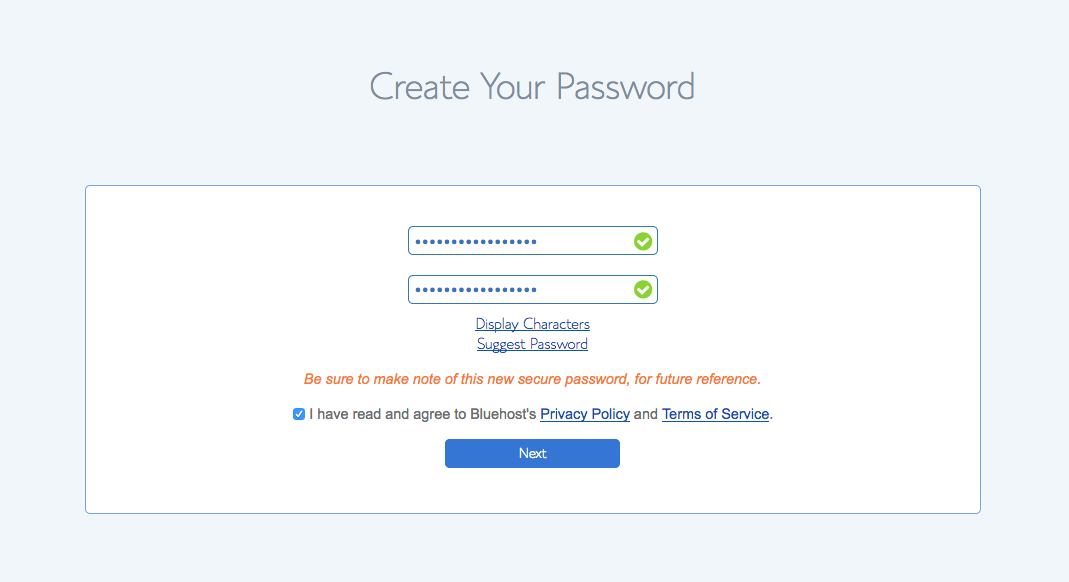 ---
Step 6:
This step is optional as you can either select a theme that Bluehost offer, or install your own. You can also skip this option and deal with it later.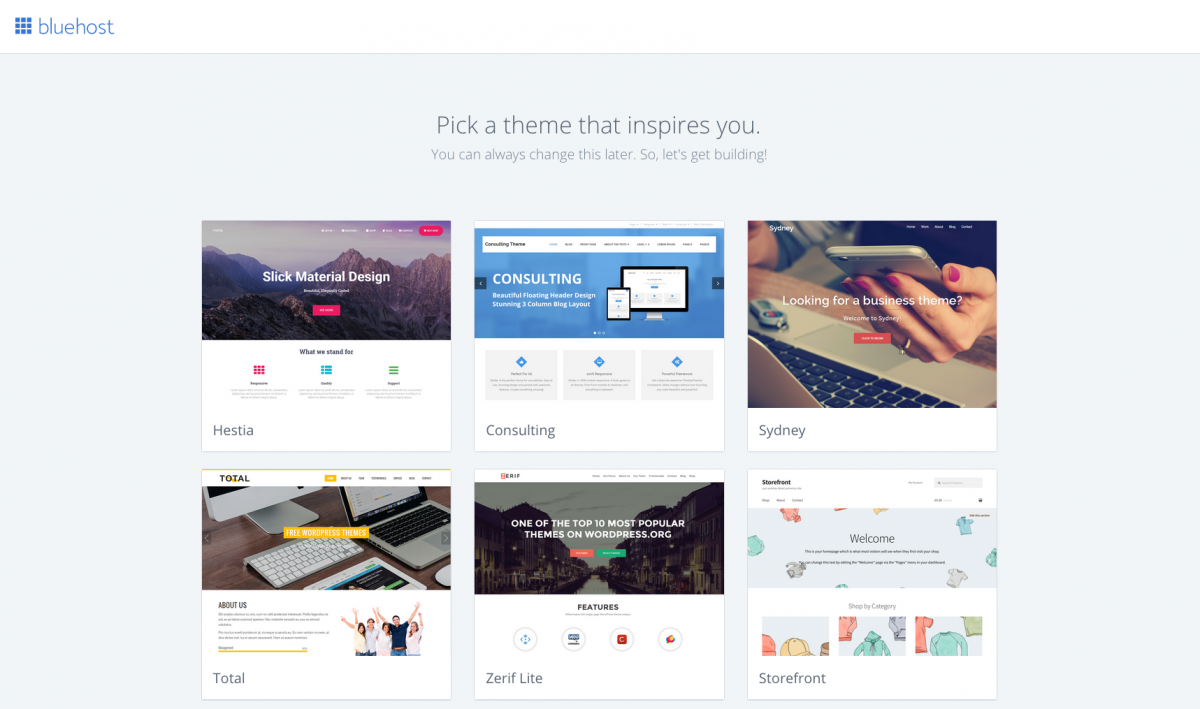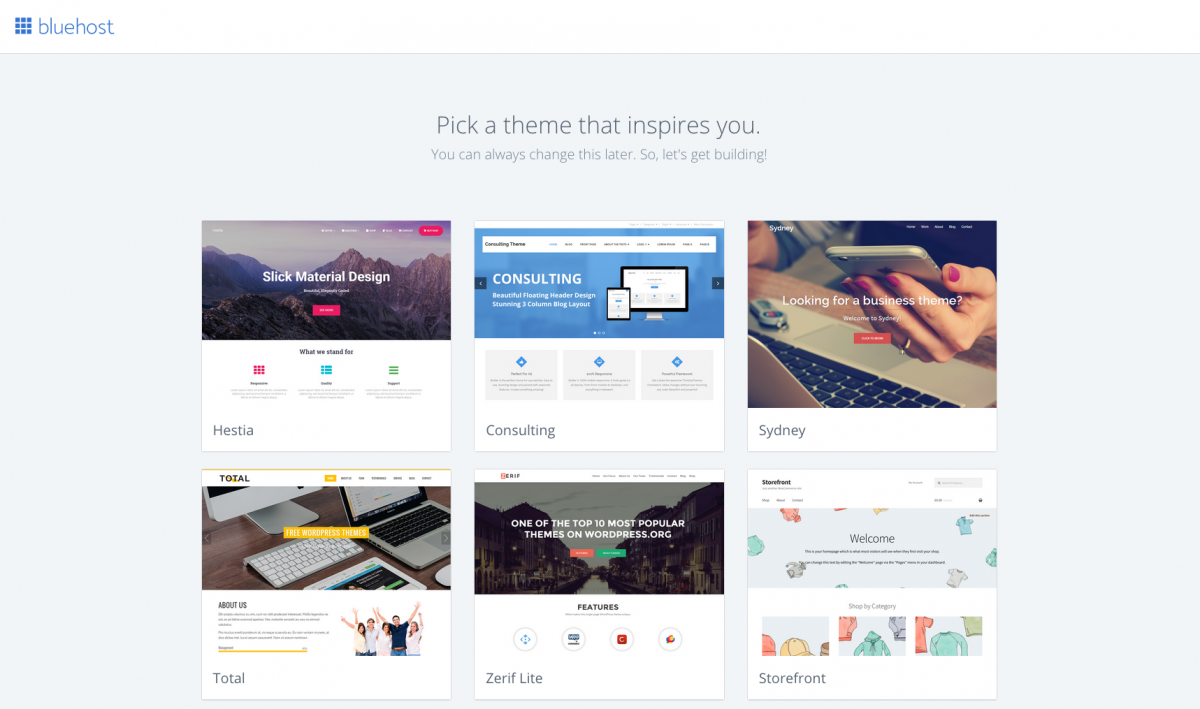 ---
Step 7:
Here you can choose to either:
Start Building your website on WordPress
Go to your Bluehost account (cpanel)
If you pick the first option, your WordPress dashboard will look like the screenshot below.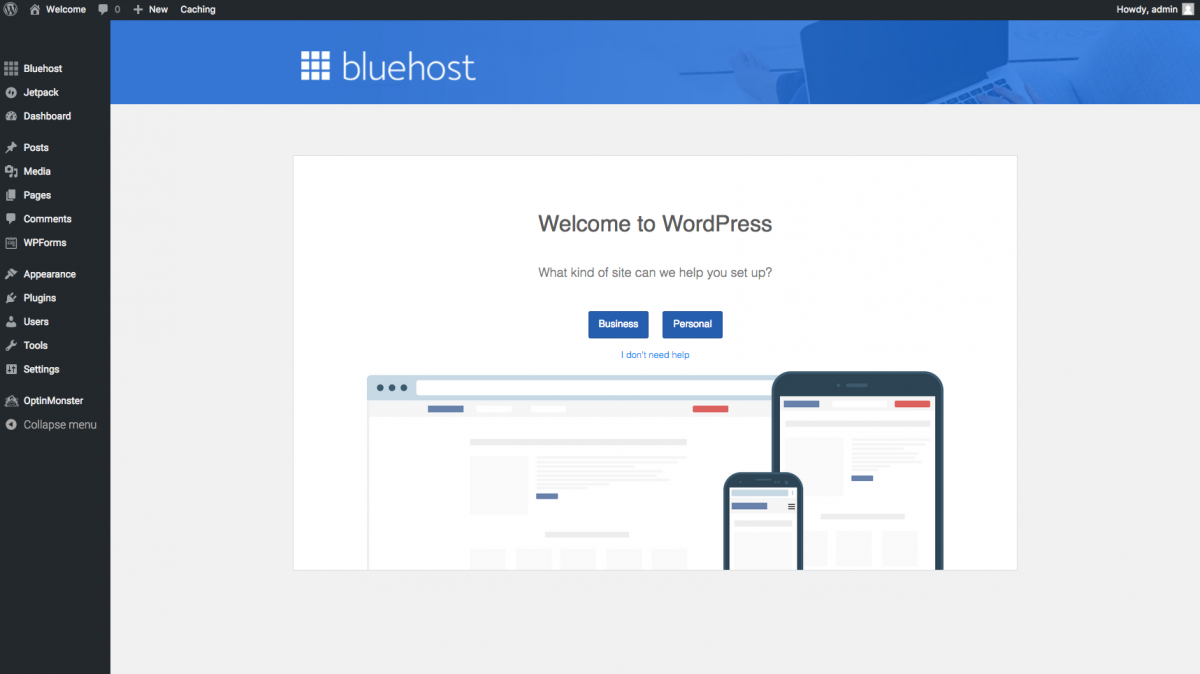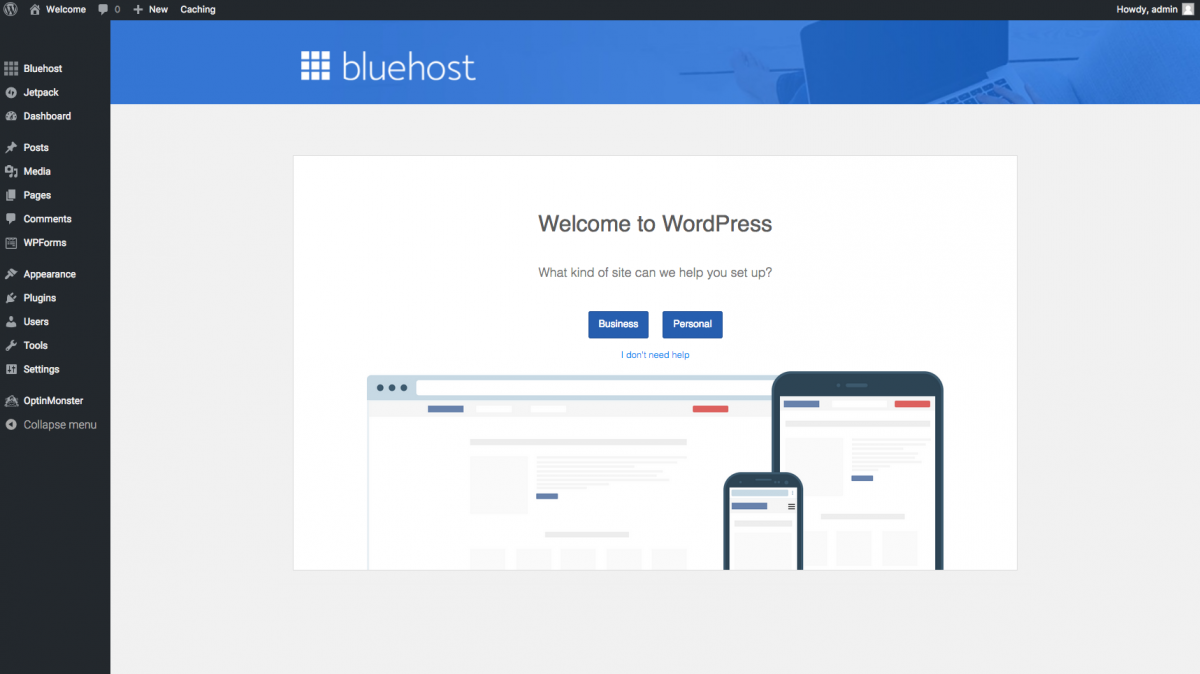 ---
Step 8:
You're almost set. You can choose to launch your site or display a 'Coming Soon' page and launch whenever you're ready.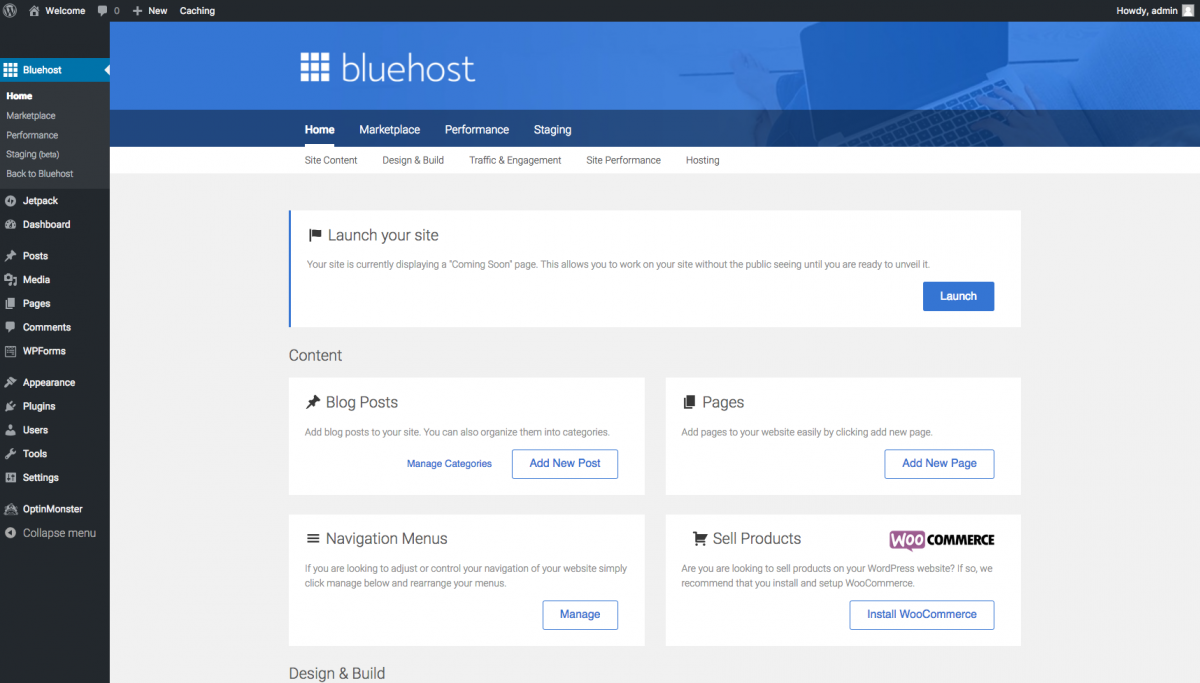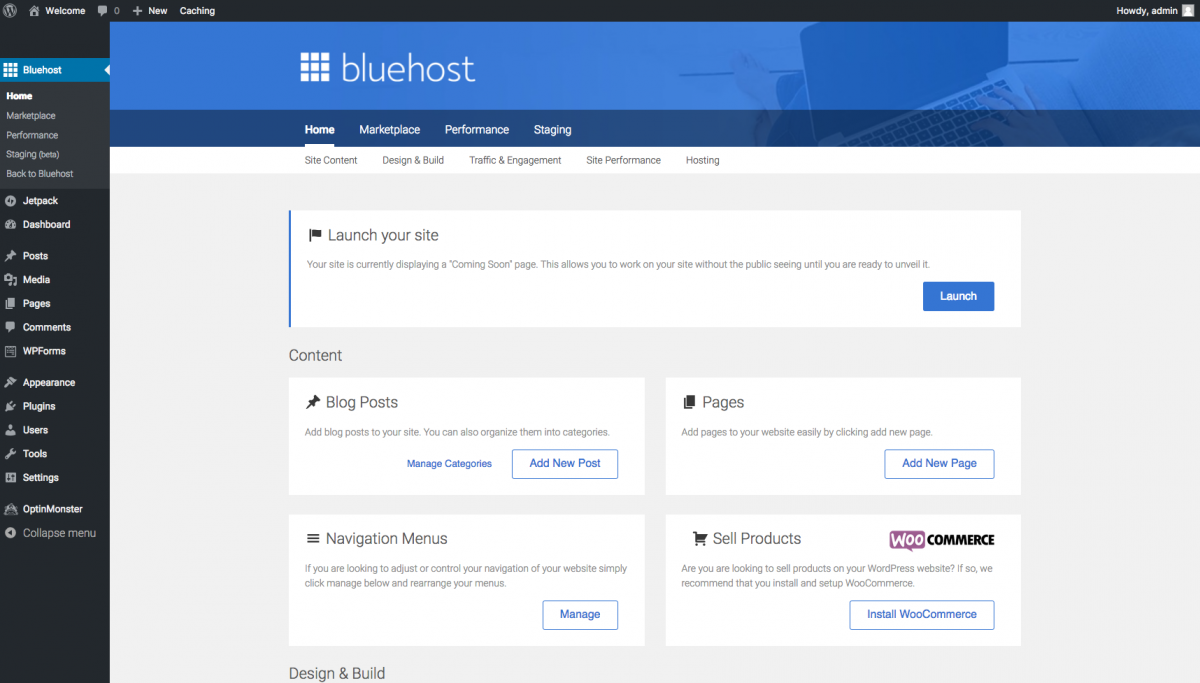 ---
Step 9:
Once you're ready to launch you'll see this: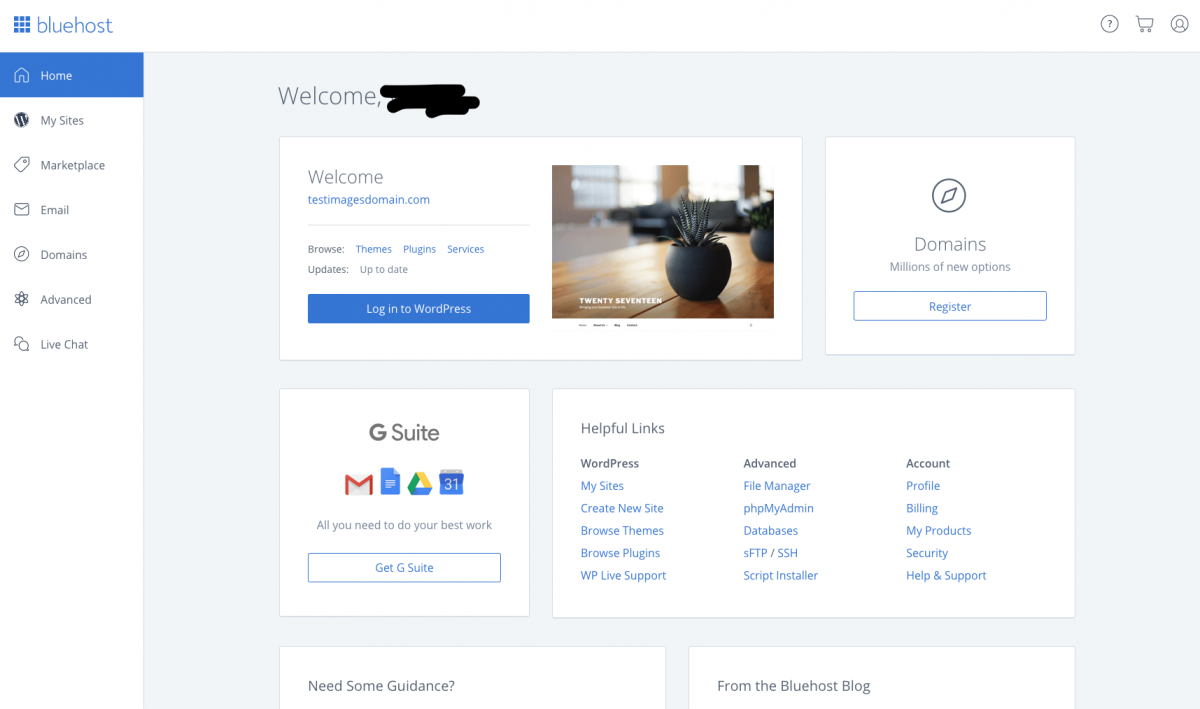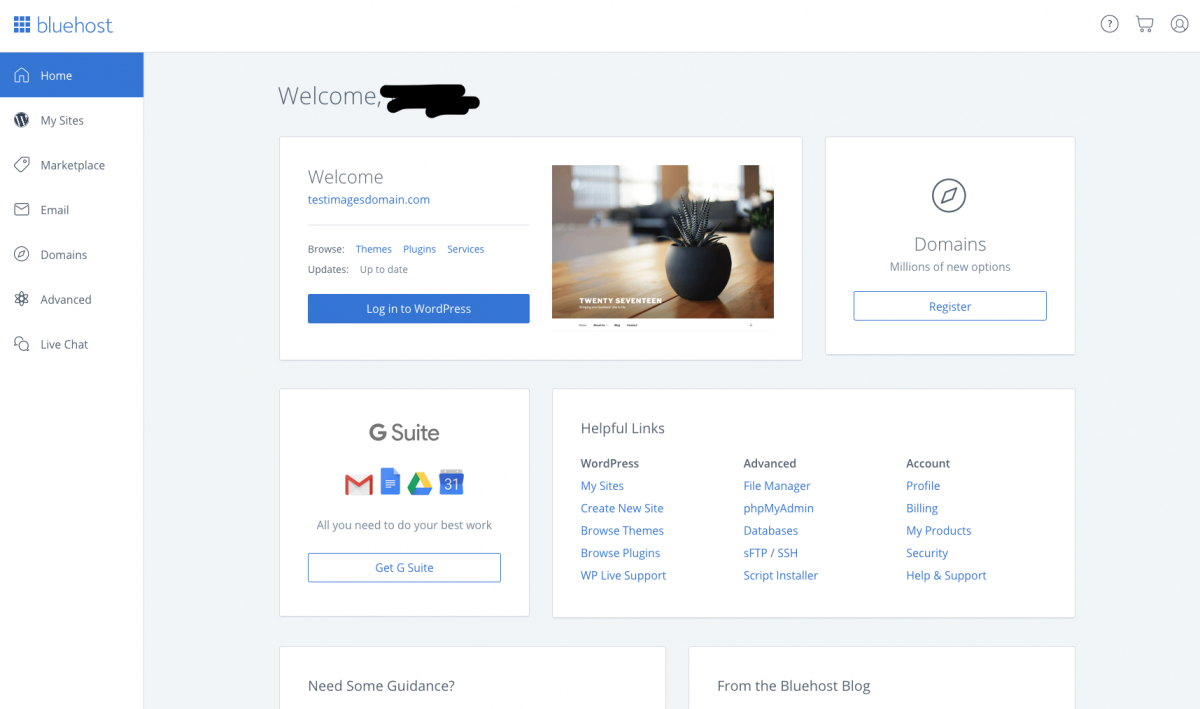 ---
Sounds easy enough? Set up your blog with Bluehost now.
---
For more tips, you should read my How to Start a Travel Blog, How to Monetize a Travel Blog articles.
If you have any questions, leave a comment and I'll reply as soon as I can.