When talking about Canada it's impossible not to mention the city of Toronto that not only offers tourists various attractions, but also plenty of festivals and even small beaches. It's an ideal place for lovers of the outdoors, foodies and those simply looking to escape or dive inside.
Here's my top list of things to do in Toronto if you're a traveler, expat or you simply live in Toronto. I had an opportunity to spend quite an extensive time in Toronto, as my family lives there, so I got to know the place quite well.
Best Things To Do in Toronto
Visit The CN Tower
The CN Tower is a classic attraction for anyone who wants to hit the heights. It's a place you'll probably want to see only during your first tourist visit, not as an expat.
At 1,815 feet, the CN Tower has lost its title as the tallest free-standing structure in the world, but still attracts millions of tourists, especially because of its glass floor like the one at Chicago's Sears Tower. I saw a lot of tourists didn't dare to stand on the glass, but personally I had a blast!
My Tip: A nice way to avoid the entrance fee is simply by making a reservation at the restaurant on the top – you don't need to order an expensive meal, a simple glass of wine is enough!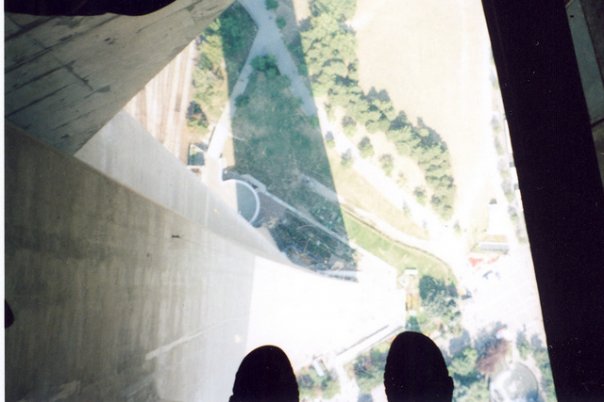 Royal Ontario Museum
Even if you're not an art lover you should at least take a look inside the ROM. It's worth checking out just from the outside because of its bizarre glass architecture. Inside, more than 40 different galleries and temporary exhibitions satisfy visitors of all kinds.
My Tip: If you're not a museum person take advantage of some free exhibitions – you might fall in love with art 😉
Spend a day on Toronto Island
Lots of Torontonians head to Toronto island on weekends for a brief escape. The place offers picnic space, parks and even a nude beach. You can also rent a bike to enjoy the treasures of the island.
My Tip: Try to head there as early as possible as the place becomes extremely busy in the afternoon. Avoid weekends, unless you really enjoy screaming kids running around. Don't get me wrong, kids are cute, but I can image some of you don't like them a lot!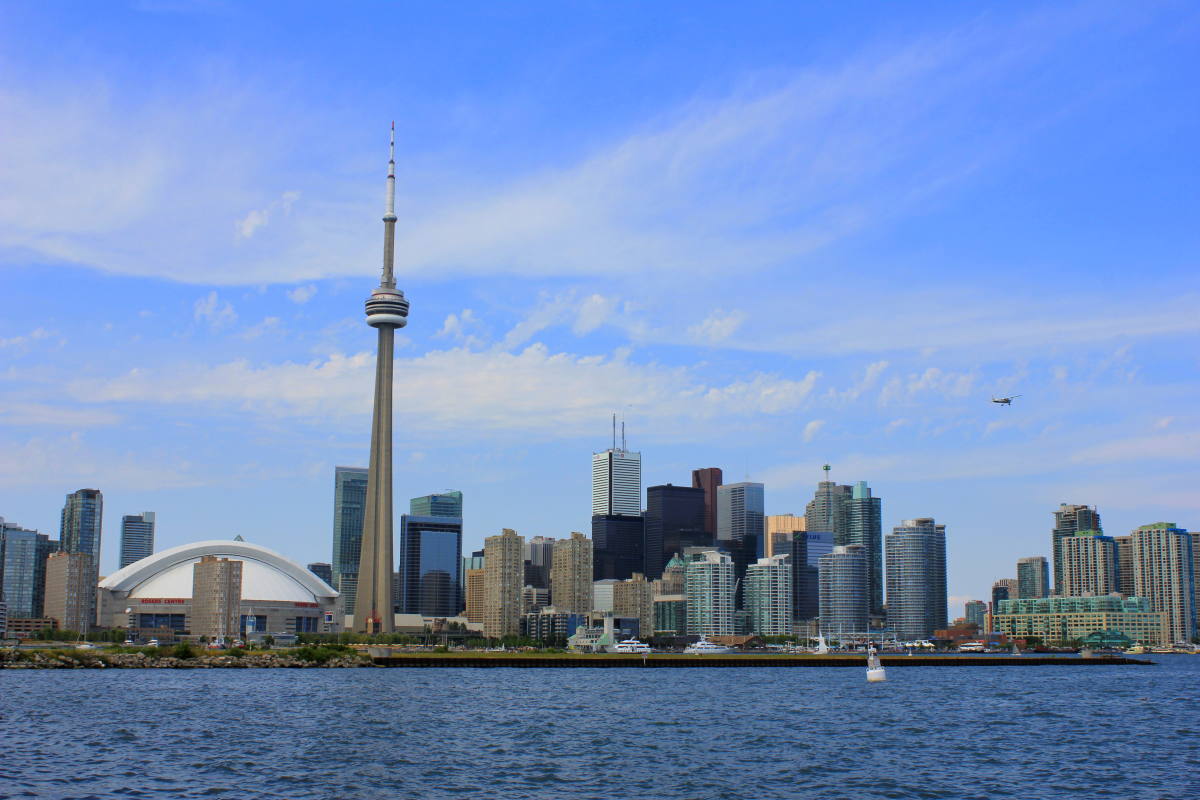 Chinese Culture in Spadina
To escape of the busy vibe of Toronto you should poke around Spadina – one of the biggest Chinatowns in North America. it is filled with exotic food, clothing and jewelry. While it is home to many Chinese restaurants, it also has Vietnamese and Japanese cuisine.
My Tip: If you're looking for a place to eat try to choose one with only Chinese people sitting inside. A lot of places 'Americanized' their food to make it more popular, but enthusiasts of authentic cuisine might be disappointed.
Visit The Distillery District
The Historic Distillery District is definitely one of the top places to hang out as either a local or tourist. You can spend a few hours there and not step into any big fast-food chains. The Distillery features a wellness center, bars, restaurants and plenty of local art. The zone is accessible only on foot and it's photography heaven!
My Tip: Don't expect to find a place to park your car nearby, even if you're willing to pay. Simply don't take your car if you're planning to visit – use public transport that in Toronto works great!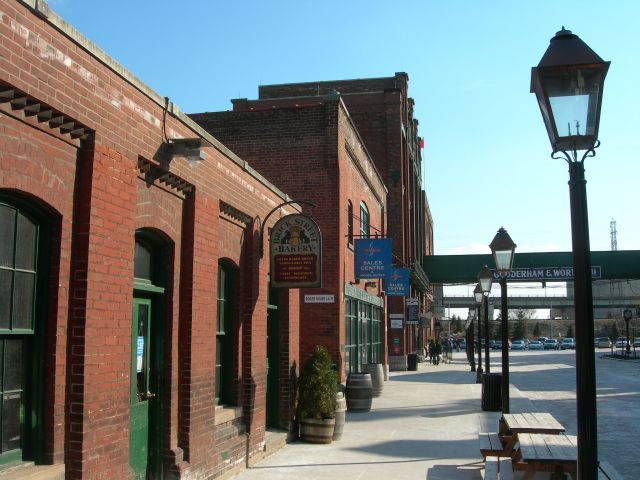 Enjoy the Nightlife
Tourists usually head for drinks in downtown Toronto and end up at some expensive bars, while missing out on some good spots. To party with locals visit The Dance Cave nightclub or drink at some bars on College Street and in the King West Village area.
Enjoy one of Toronto's festivals and street performers
Toronto hosts many festivals, especially during the summer. The largest festival is TheEx in late August offering fun for everyone of all ages. The famous Caribbana festival shows the beauty and fun of Caribbean Culture, including an amazing parade. There is no shortage of street performers, ranging from clowns to stand-up comedians. Take a stroll downtown and you'll quickly encounter many of them.
My tip: Bring your own snacks – festival food can be quite expensive.
Spend a day at Niagara Falls
Niagara Falls doesn't need an introduction. Only 2h from Toronto it's worth a visit, this waterfall offers incredible view especially from the Canadian side – sorry Americans, but it's true. I'd also recommend a poke around Marineland where you can touch and feed a killer whale or beluga.