Angkor Wat is one of the most well known UNESCO World Heritage Sites in the world. A symbol of Cambodia, it is even on the nation's flag. However, a lot of travelers forget that Angkor Wat is just one temple and Angkor is the largest complex of religious temples in the world.
Every visitor should plan everything accordingly to avoid any disappointments and problems. Here are a few things you should take into consideration while planning a trip to Angkor Wat.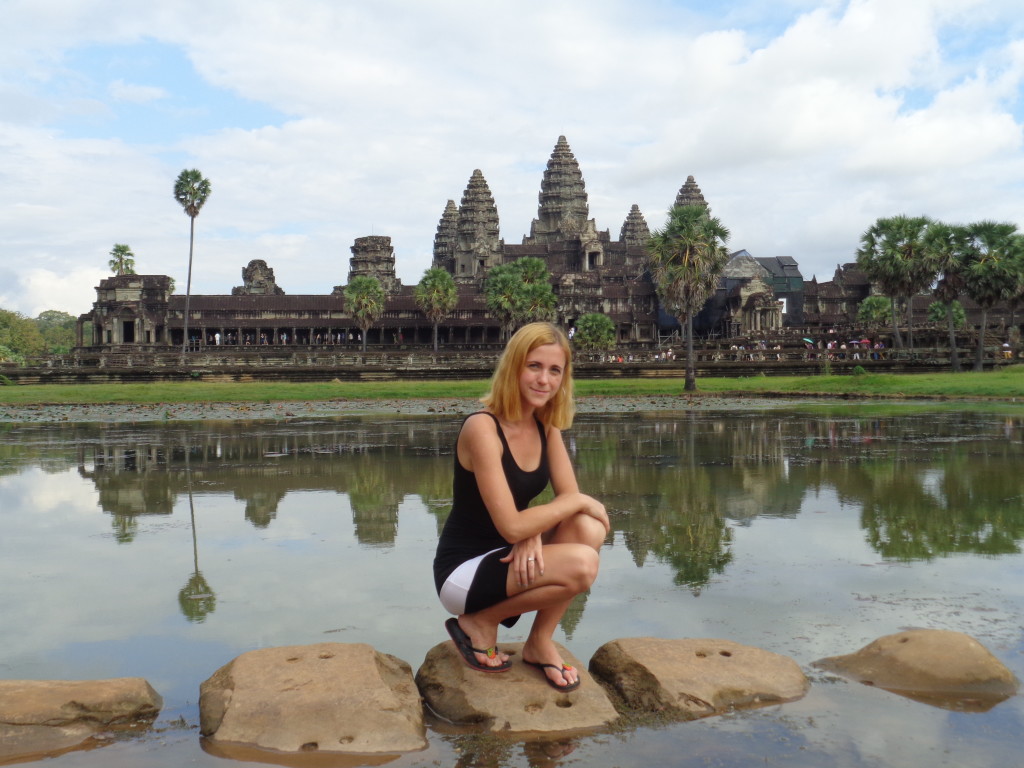 ---
The first question you should ask yourself before visiting the Angkor complex is how much do you actually like temples?
Depending on how much you like architecture and Asian temples, you may purchase a 1, 2 or 3-day pass. For a visitor slightly interested in seeing temples, one day will definitely be enough, but an architectural fanatic will definitely not get bored over 3 days spent at Angkor. A 1-day pass costs $20 and a 3-day pass is $40.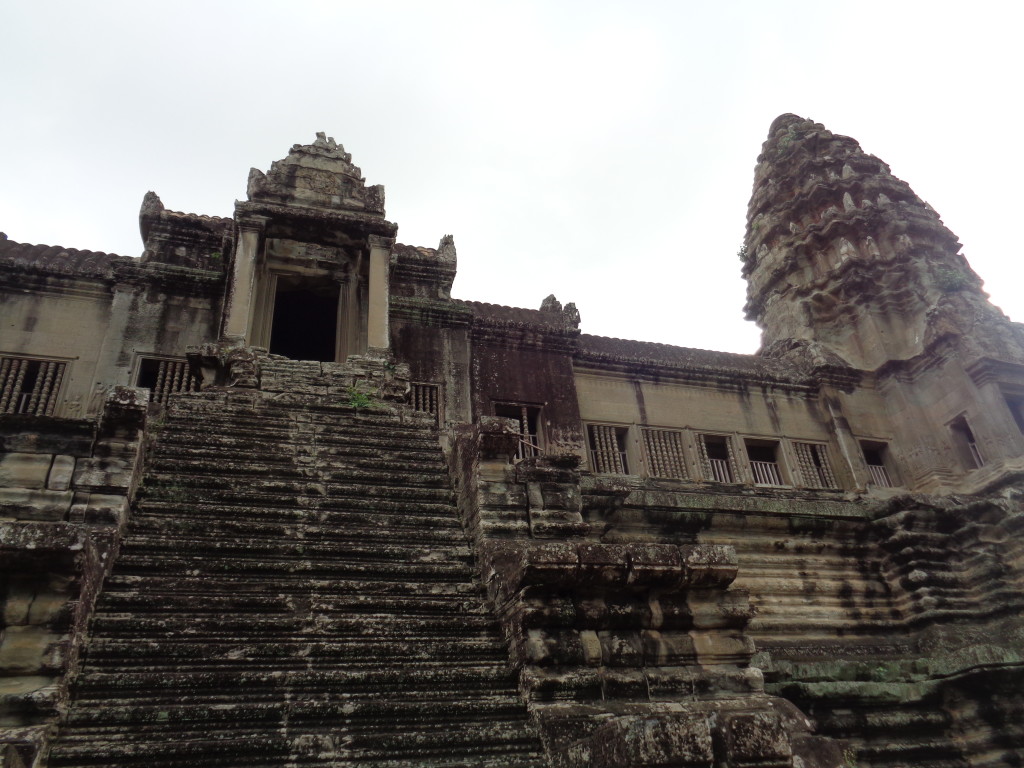 ---
What about transportation to Angkor Wat?
The Angkor complex is located approx. 10 km from Siem Reap, but once you get there you can't just walk between the temples, no matter how fit you are. They're located VERY far away from one another!
There aren't many options for transportation, I recommend renting a tuk tuk with a driver for a day. Unfortunately, in 2014 the rules changed and visitors cannot rent their own motor scooter in Siem Reap area anymore. Active holiday enthusiasts can also rent a bike, but you need to consider the possibility of rain.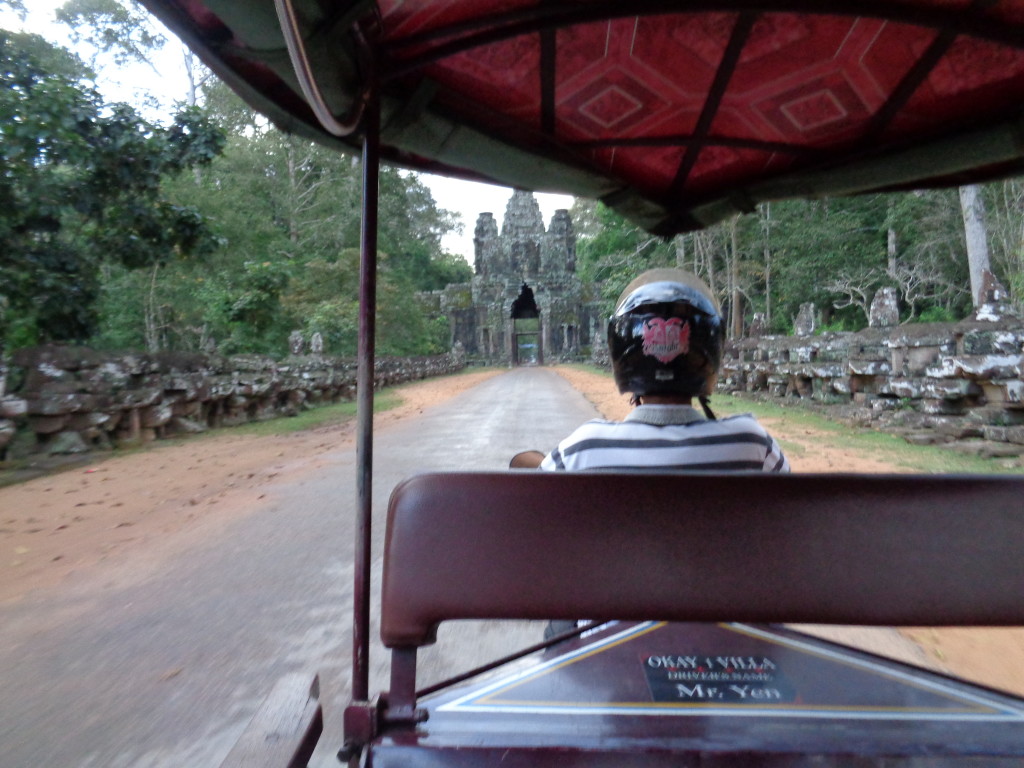 ---
When to visit Angkor?
I'd recommend starting your visit to Angkor pretty early in the morning to avoid the sun. The majority of visitors often choose to go to Angkor Wat at 4am to see the sunrise, while others choose to stay until after 5pm to view the sunset instead.
Getting to see either of those might not always be as easy as it sounds because everyone goes to the same spot on Phnom Bakeng hill.
As a result, when I was there the driver told us we had to be there at least 1.5h before sunset otherwise there would be no chance we would get to stand on the hill due to the amount of people.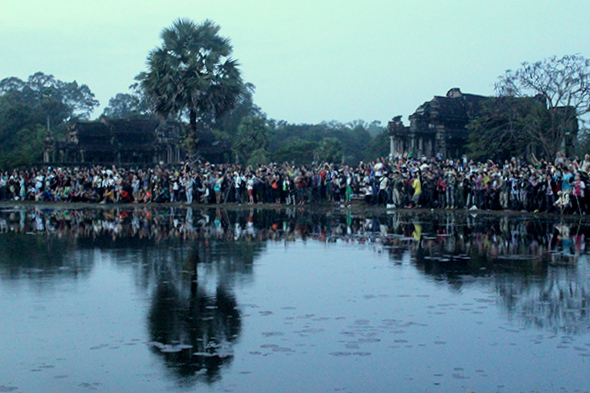 The temples open at 5am and close between 5 and 6pm. The earlier you go the less people you'll see.
---
What are the best temples to visit?
Every temple at Angkor is different and has some special features. Here are some of my favorite spots.
---
Angkor Wat
Angkor Wat might be the biggest in Asia, but in my case that wasn't actually my favorite. Built by Suryavarman, this building is over 200 feet high with the central part holding four towers shaped like a lotus flower.
The central temple complex has 2,600 feet of bas-reliefs, including those based on famous battles and Buddhist scenes like the Battle of Kurukshetra, the Army of Suryavarman II, Heaven and Hell, Churning of the Ocean of Milk, Battle of the Gods and the Demons, and the Battle of Lanka.
The best spot for photos is on the other side of the lake which reflects the temple in the water.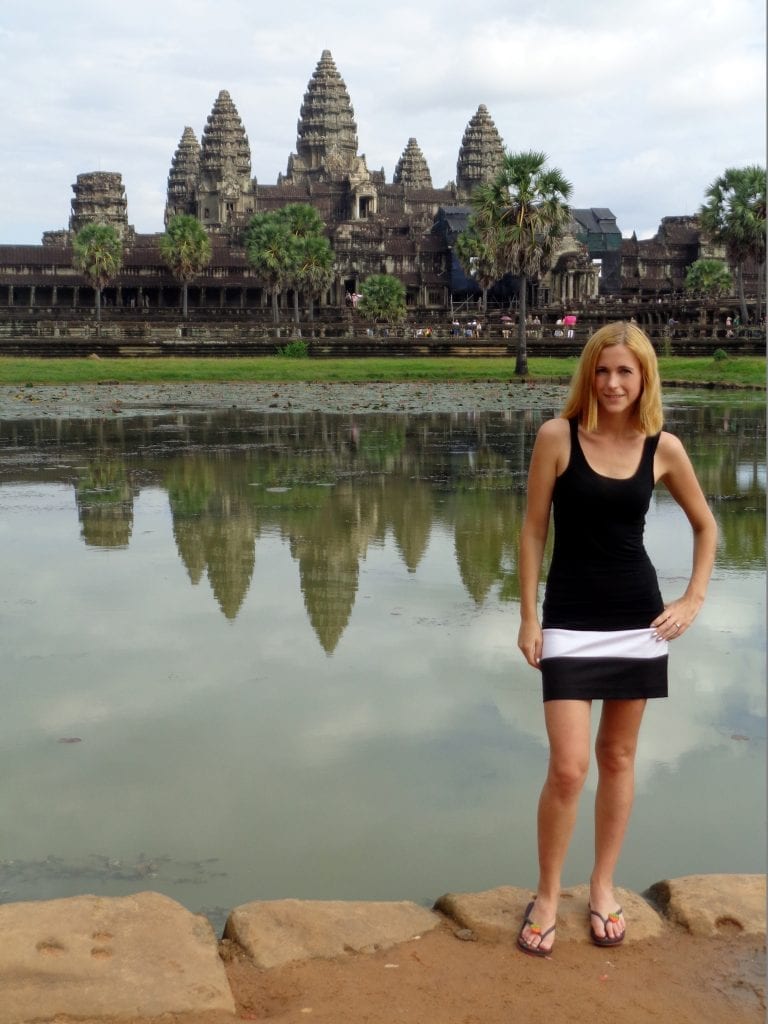 ---
Angkor Thom
This is probably the most magical complex of all. Angkor Thom was the last capital of the Khmer Empire built by Jayavarman VII. Its famous Bayon temple has 54 towers decorated with over 200 faces of demons and gods.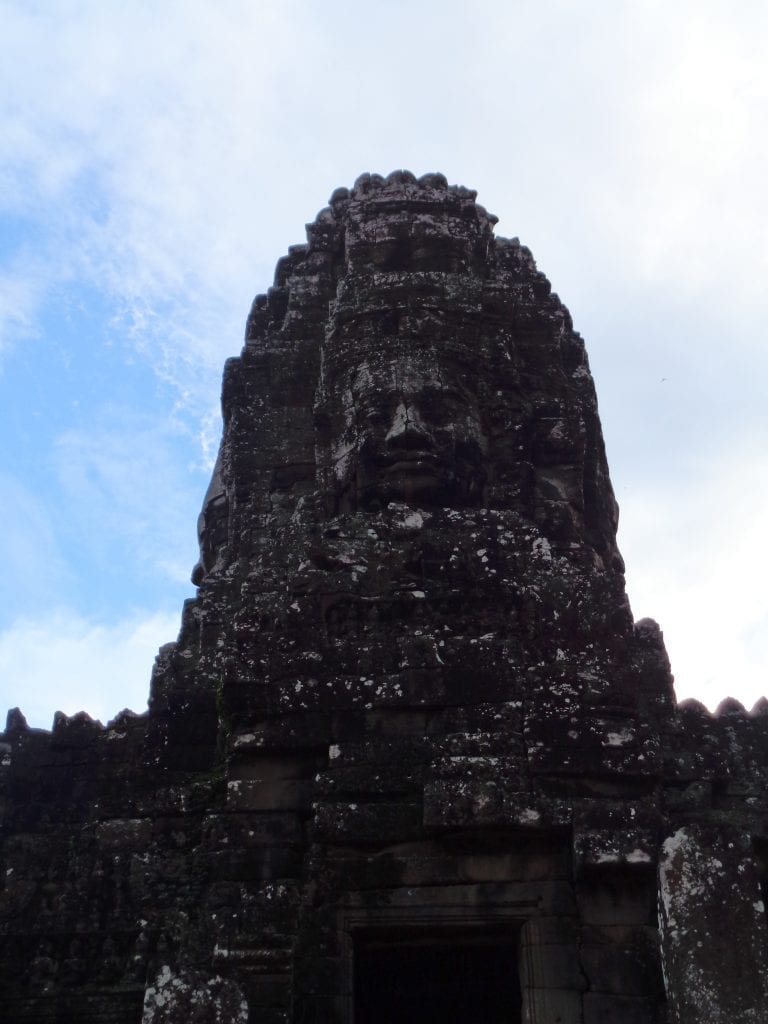 ---
Ta Prohm
Everyone probably knows this temple as the 'Tomb Raider temple.' It's the place where Lara Croft (Angelina Jolie) leaped and ran around in the famous movie. The temple is still covered by the jungle, just as it's been found, so it makes an incredible impression of nature combined with architecture.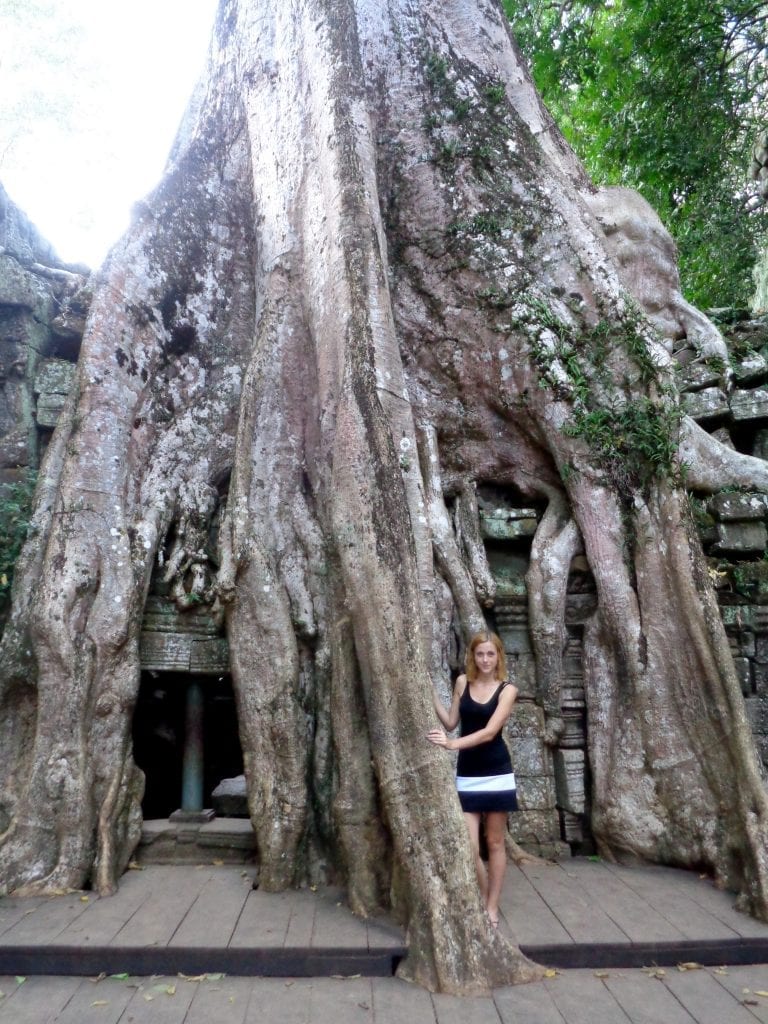 ---
Elephant Terrace
This is a 1000 foot terrace of elephants and lions used as a viewing gallery during public rituals and royal events. You can see it all there, but forget about good photos – I was waiting for half an hour and I couldn't take a good shot without a bunch a tourists in the background.
---
Ta Som
This temple has the same style, structure, and founder as the Ta Prohm temple and it's also often filmed. It's full of trees and plants, but less crowded than Ta Prohm. I guess if Tomb Raider wasn't filmed there, less people are willing to see it 😉
---
What to eat at Angkor?
Spending a whole day visiting temples will definitely make you hungry. I recommend bringing some snacks or sandwiches, but if you forgot or didn't have a chance to buy some don't worry, you won't be starving.
There are plenty of restaurants and small vendors that will try to sell you as much as you can buy. I had lunch in one of the restaurants in front of Angkor Wat and it wasn't bad at all. The menu was pretty Cambodian, so I ordered frog legs and they were delicious so I couldn't complain!