2016 has come to end, so it's time for a recap. Unlike the 2015, 2016 has been a good year, but as you can see from the map of countries visited or revisited this year, I haven't really hopped around the whole all the time. In fact, I haven't even visited very many new countries. Why?
I preferred to explore what's behind my backyard in Mexico and revisit old countries in other to see more. And, as a result, provide you with more information about it, as I'll be releasing guide books to a few places in 2017. More info to follow soon!
I'm also toying around with an idea of running some tours since I'm receiving a lot of requests from people. Would you be interested in going on a cultural tour with me? Let me know!
This year in numbers:
Flights taken: 50
Countries visited: 19
New countries: 6
Best achievements of 2016:
Growing my Instagram from 12 K to almost 90 K woohoo! As a result, I got a lot of Instagram jobs and also giving Instagram consultations. My Ebook on growing your account is coming out soon, so stay tuned!
---
Where did I travel to in 2016?
JANUARY
On the 1st of January I was actually on the way to Mexico from London. I wanted to push my blogging career for a month and see what happens. Some of you might have not known this, but until November 2015 I'd been wanting to get back to a corporate job instead of blogging, as quitting my job to blog was never my intension.
I visited Tulum for the first (of many) times, as well as Isla Holbox – beach paradise of Mexico. It's truly a paradise and one of a few gems that Mexico hides, so don't skip it if you're in the area.
---
FEBRUARY
At the beginning of the month, I quickly passed through Los Angeles in time to meet up with some fellow bloggers, on the way back to London. But, I didn't stay in London for very long, as I attended a travel conference in Istanbul. I almost froze to death when walking around Hagia Sophia with my friend Kristin, but we managed to find this colorful staircase below.
I returned to Mexico right after the conference, despite the original plan of staying in London. Finding accommodation in Playa del Carmen during the winter is almost impossible, but a pretty cool apartment literally came to me. My friends Hannah and Adam sublet their place to me, which worked out great!
While waiting for the apartment to open up, together with my friend Karla, I traveled to the northern state of San Luis Potosi. it quickly became my favorite place in Mexico, as it's very off the beaten path (in fact, the tour company we worked with told us I was their first foreigner) and hides many incredible attractions. We walked around a crazy surrealist garden of Las Pozas and rafted on a turquoise river!
---
MARCH
I spent most of the month of March exploring Mexico with my boyfriend Matt, as I already told you in my post about summer changes. Blogging gave me a boyfriend, as we met at TBEX – biggest travel blogging conference. We revisited the pyramid of Coba, what resulted in a funny video, explored many cenotes, Tulum beaches and Bacalar Lagoon. Especially the last one is a place I'm dying to revisit pretty soon!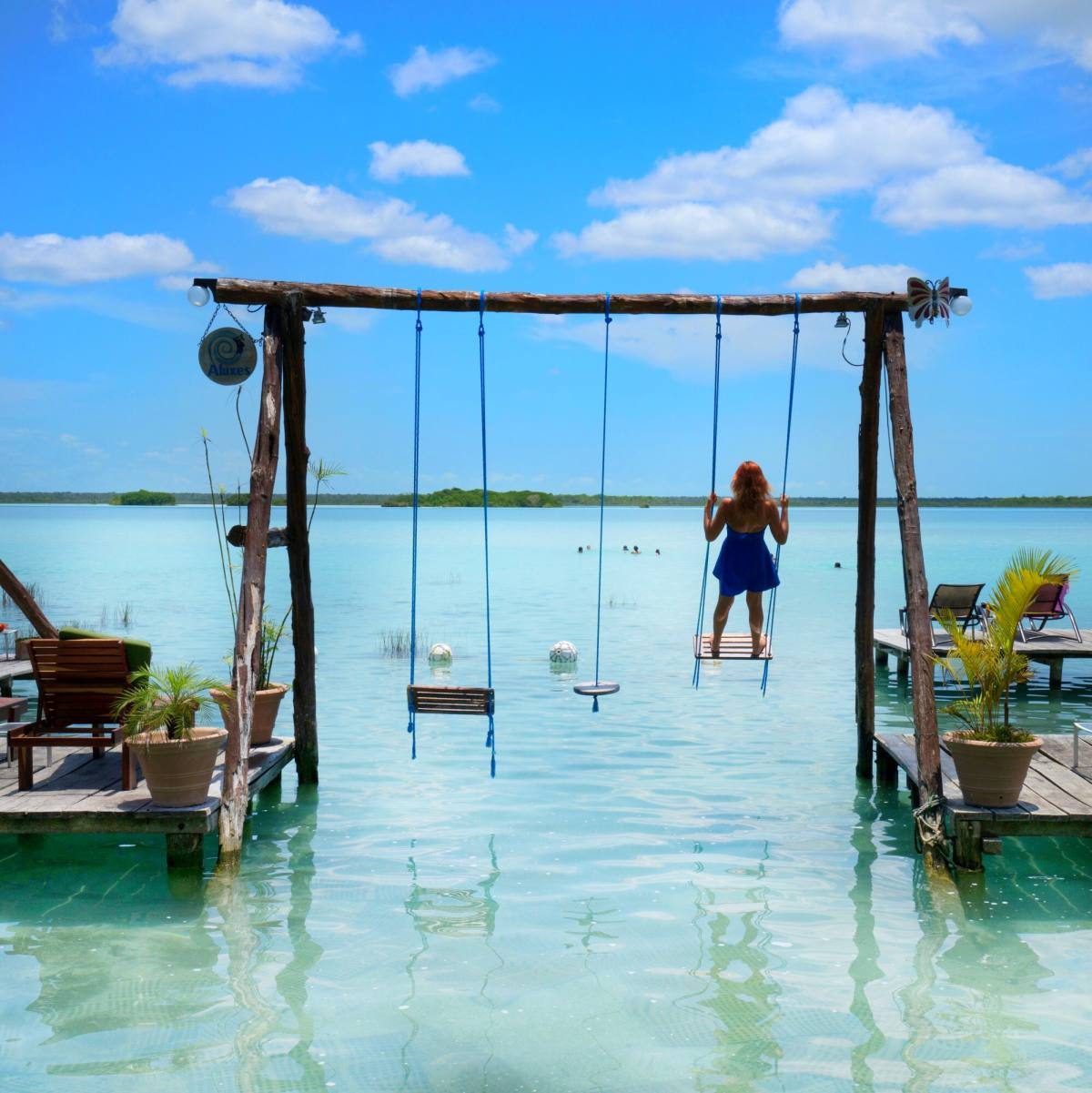 Matt and I also did a quick city break to Miami, which allowed me to see places I haven't seen before. I actually studied in Miami Beach back in 2008, but rarely went to downtown Miami (blame student budget), so Wynwood Walls were completely new to me. I also learned a lot about medical emergency jets as we worked with a company that provides such services from Fort Lauderdale.
---
APRIL
In April we went to Cuba as it recently opened to Americans. I absolutely loved the place, despite it being way different than I thought it would be. It was a rewarding trip for sure and I still have a ton of content from Cuba that's been waiting to be written!
---
MAY
I was supposed to leave Mexico and head to Europe, but Matt and I decided to extend our stay in Playa del Carmen and get an apartment for a year. So here we still are, at least until May 2017.
Instead, I embarked on my first cruise to the Dominican Republic with Fathom by Carnival (already suspended). While it wasn't a typical cruise as the ship was smaller and went just to one destination, I had fun and got to visit the Dominican Republic. I also somehow managed to drive our rental car for a bit, what I must say was probably the craziest driving experience in my entire life! Cows popping up out of nowhere, cars driving in the wrong lane and people playing football in the middle of the highway…
Right after the cruise I went to NYC where I experienced my first ever helicopter flight with open doors! I'd definitely recommend this experience as we had a lot of fun!
---
JUNE
June was a very busy work month. I didn't go anywhere but managed to get a lot of things done.
---
JULY
I started my July from heading to Peru. It was my third attempt to visit Machu Picchu and this time I accomplished my mission, but… this wasn't actually the highlight of my trip. I did a tough hike to Rainbow Mountain which was absolutely gorgeous, full of wild alpacas and incredible views.
My Peru trip also reminded me how much I missed traveling outside of blogging. Quite often when I travel I'm very focused on getting the right content and don't have as much time as I had before the blog to interact with people. While I was technically on a project, I swapped a fancy hotel for a hostel and met a lot of fellow travelers.
From Peru I continued my adventures to Emerald Isle in North Carolina, where I spent an entire week at the beach house.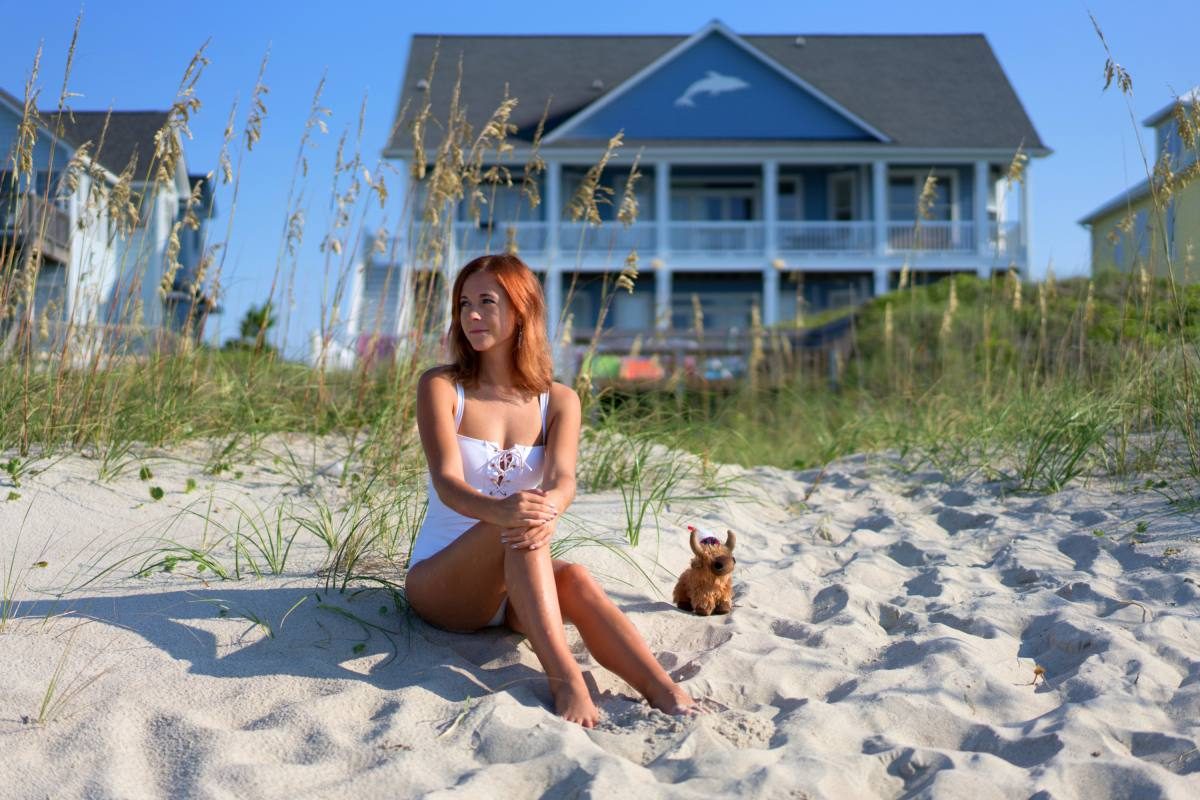 New Hampshire was another US state that I ticked off the list, as it's Matt's hometown. We visited many friends, hiked some mountains and played with some squirrels in the area. We even managed to spot a wild bear at the Loon Mountain and almost drove into a moose!
---
AUGUST
My European adventures started, traditionally, in Iceland. It was my second time in the country, but first time during the summer. I saw the gorgeous lagoon and flew a helicopter over almost an entire country ending up in sandals on a glacier (had no idea we were going to land!). I even did a live stream from the Penis Museum in Reykjavik – yes, that exists!
The second country on my trip was… Luxembourg. Why Luxembourg some would say. It's actually a pretty cool country with beautiful castles I'd recommend to anyone! It was probably one of the best press trips I've ever attended with a group of incredible bloggers. We had a few days full of eating escargot, wandering around castles and even attended a Medieval festival.
Right after Luxembourg I took a train to Paris. I've been to Paris numerous times and also studied there at some point. But this time I wanted to discover places I haven't been to before. I just wish I had even more, time than a week. I made macaroons with the best chefs in the city, I visited Vaux le Vicomte castle ( an impressionists inspiration for Versailles), strolled around Loire Valley, I took photos of the colorful Rue Cremieux and much more. I even managed to followImpressionistsin Giverny and Auvers sur Oise and see Mont St-Michel with my own eyes (article coming up next week!). On top of that I even had a cheese party with my friend Pola!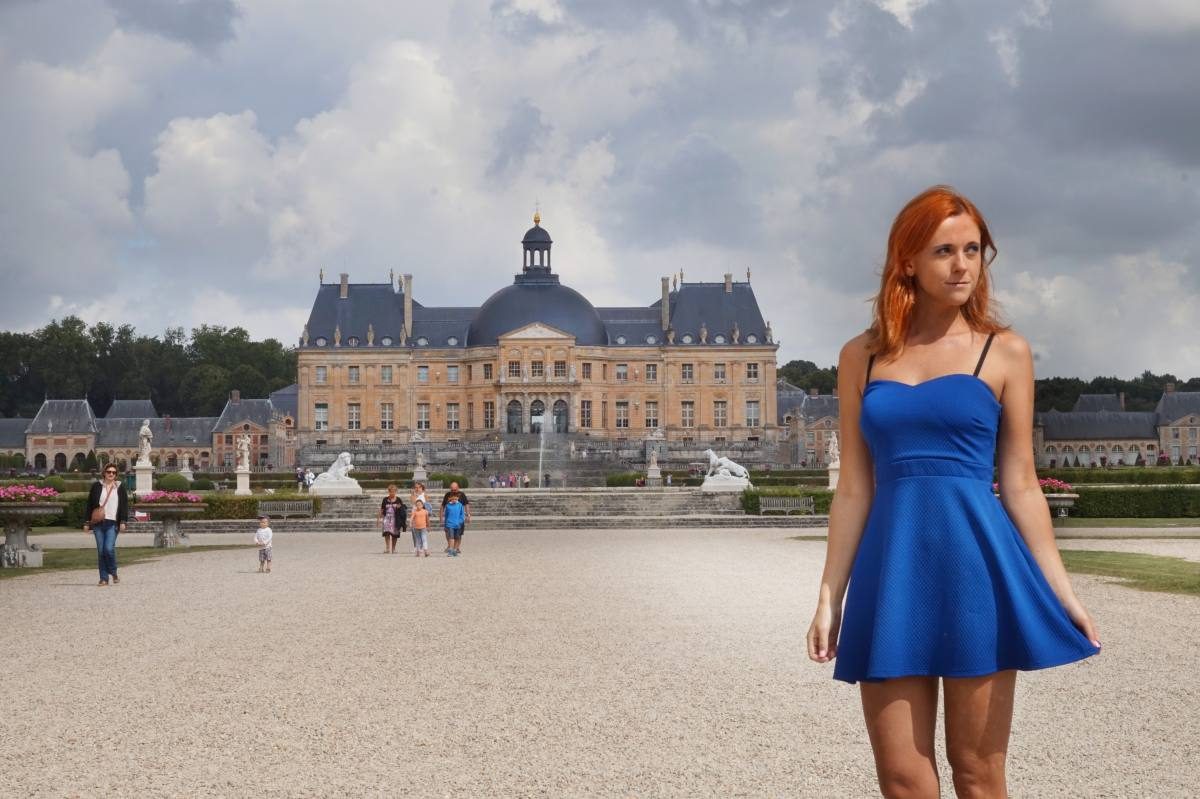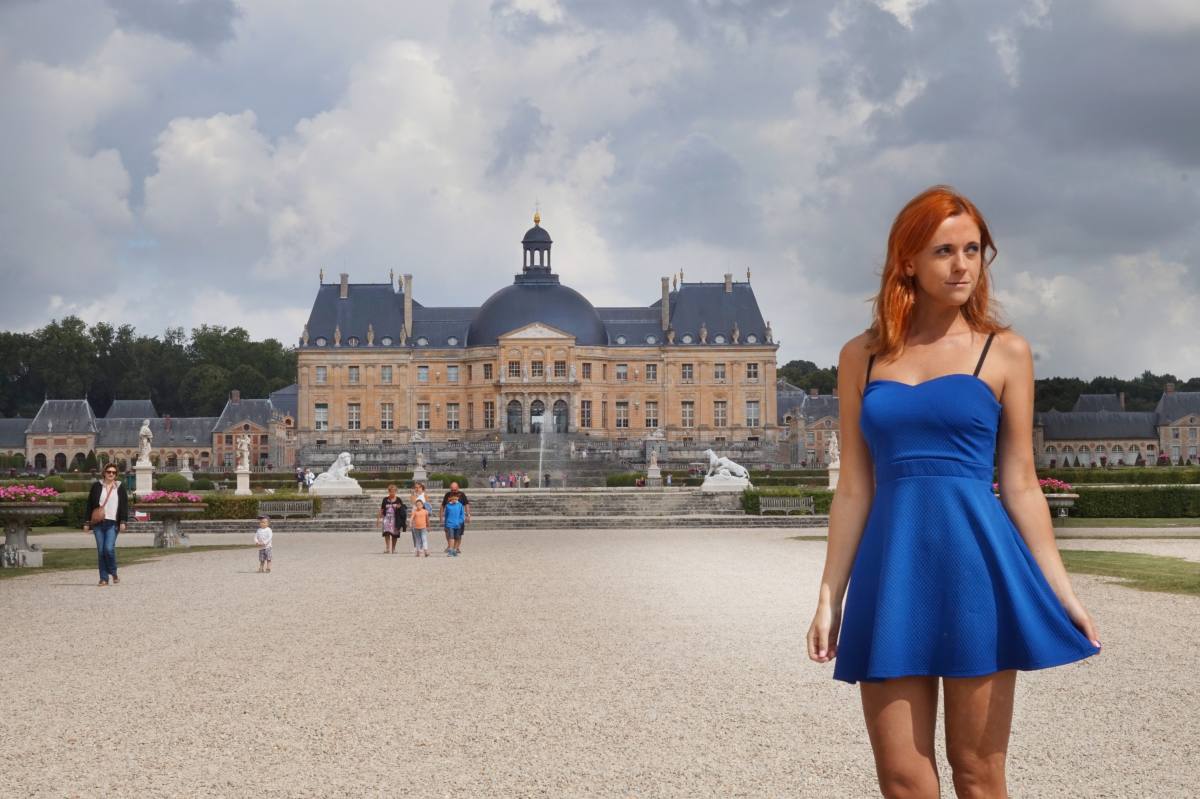 Slovenia absolutely charmed me. Together with a friend I traveled around this beautiful country, that I think is a gem of Europe. It wasn't crowded at all (apart from Predjama Castle), despite the high season, and with the car we were able to go to smaller town and see some off the path places. I still haven't written about it, as my GoPro went on strike and deleted my entire awesome footage from Slovenia AND Croatia that I was meant to give both tourism boards 🙁
Croatia was probably my biggest disappointment of the year. I kept hearing that Croatia is everyone's favorite country in Europe, how great it is and that I absolutely must visit it. So I did. And I actually didn't like it. Now, you might think that I must be a very strange person, but let me tell you why was I disappointed.
I went to Croatia during high season. I didn't actually choose to go during the high season, as I was working on a project there. The whole place was horrendously crowded. The photo below was actually taken within 5 seconds of no crowds, with my friend holding the traffic (if you look closely int he background you can see how many people were around). I'm not used to wandering around the national park and standing in line to see every waterfall. It felt like I could have a 3 second view of the waterfall, then continue onwards to another line. But it wasn't even that.
I think my expectations of Croatia were extremely high after what I read and heard. But the whole place seemed way too commercialized to me. Even small towns in Istria were full of crappy souvenir shops and screaming tourists. I struggled to find anything authentic in Croatia, on top of everything being way too overpriced.
Maybe I did something wrong, maybe it was my mood, and I'm willing to give Croatia another chance. But, even Dubrovnik Tourism Board wants to limit the amount of visitors per day, so something is definitely not right there…
As you can see from the photo below, the situation in Mostar in Bosnia wasn't any different from Croatia. It felt like literally everyone went there. At some point I even got stuck at the store and couldn't get out as the street was too packed with people. If you thought that watching fireworks in London for New Year's Eve is too busy for you, do yourself a favor and skip Croatia and Bosnia during the summer.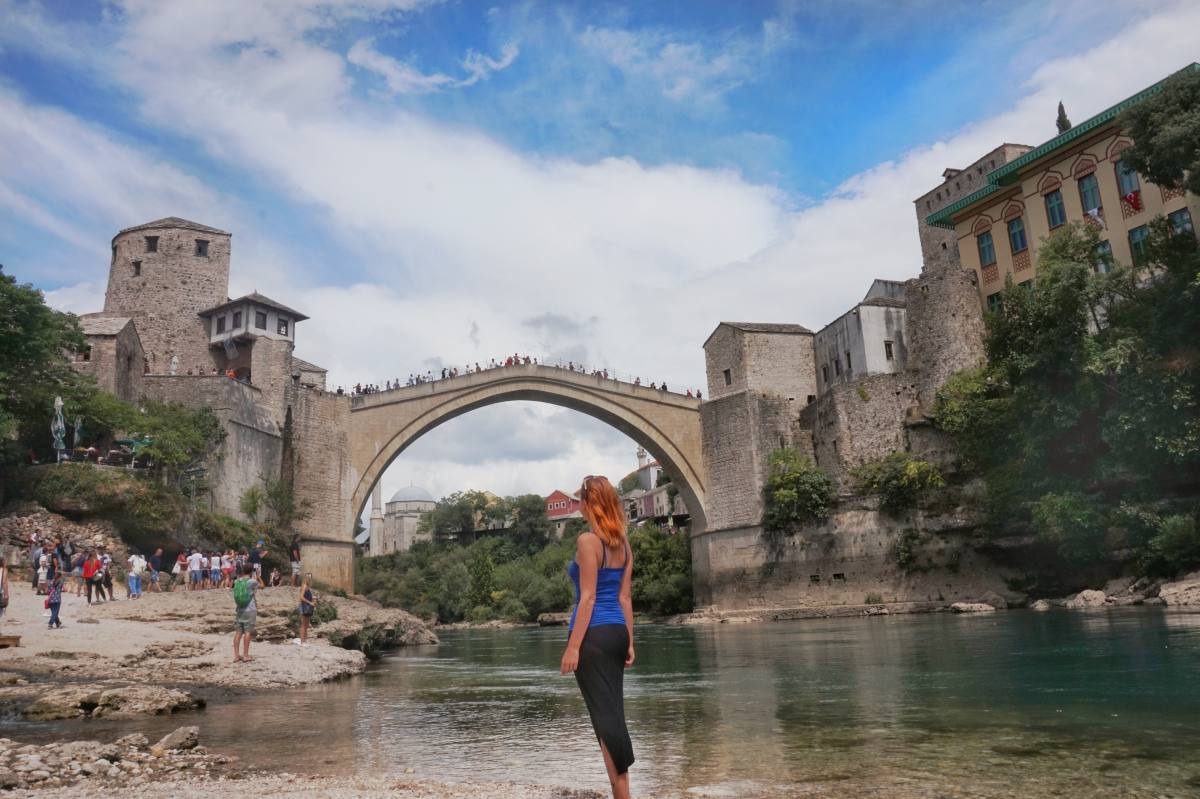 A trip to Scotland was definitely not planned. I was happy to stay in London for my birthday and fly to Ireland right after, but the moment I was about to book my flight I was invited to Glasgow by my friend Sabina. Who wouldn't jump on an opportunity to hang out with Sabina and fluffy highland cows at the same time? 😀
---
SEPTEMBER
Right after my birthday I was meant to fly to Ireland. I had a ton of plans to discover Dublin and the Northern Ireland, possible even the Cliffs of Moher. But my plans were slightly destroyed when I missed my flight as my boarding pass refused to work. Long story short, it wasn't necessarily the fault of the airlines and I managed to get on the next available fights, but as a result I lost an entire day. I'll have to go back to Dublin one day, but at least I managed to see the the Giant's Causeway and Dark Hedges.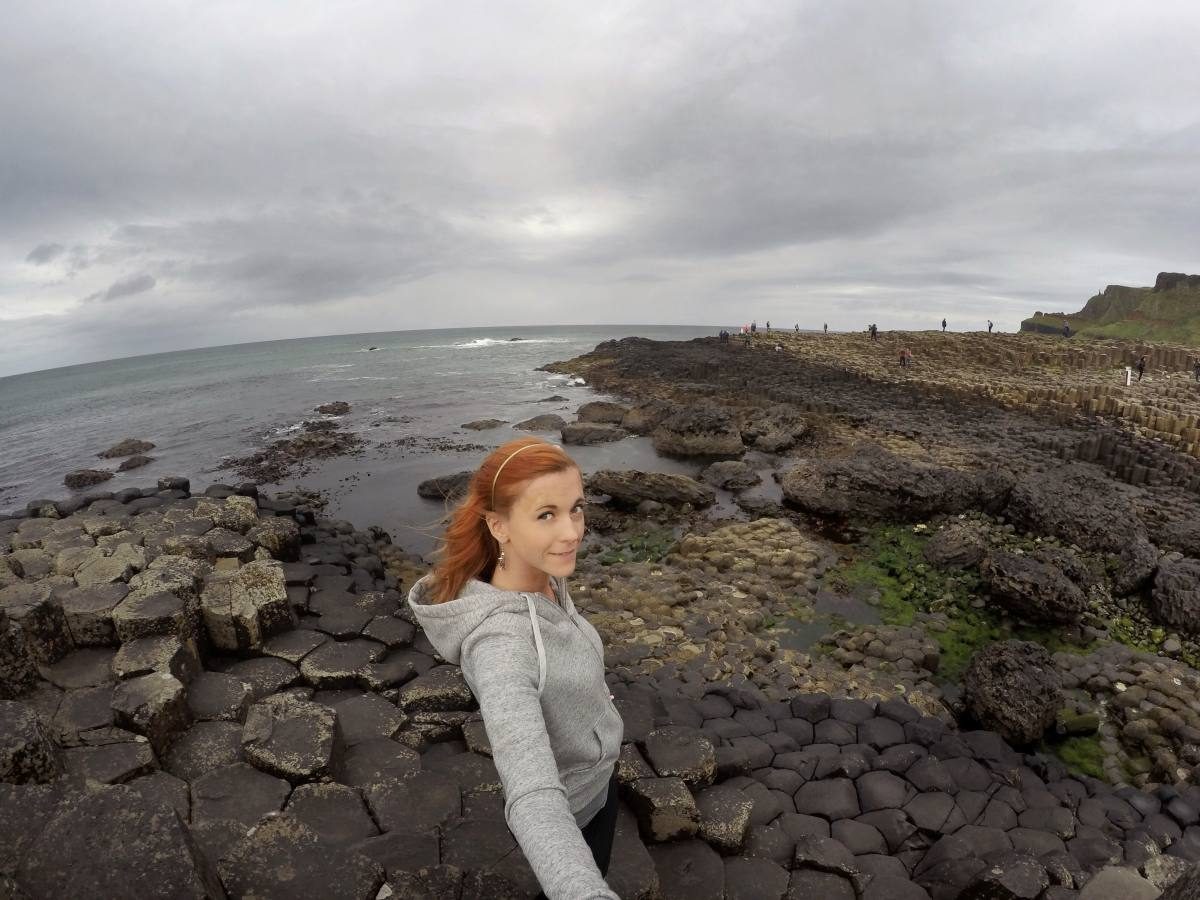 From Ireland I flew to Poland in order to reunite with Matt and introduce him to some pierogi and amazing wild mushrooms. We even managed to stop in Berlin on the way back to the US and stay in a very strange designer hotel…
---
OCTOBER
In October we finally took a trip to the Pink Lake of Las Coloradas. I've been to the nearby Rio Lagartos before, but you can't really see the pink lake on a boat tour, so we drove there. Some of you might remember this photo since it's become one of my most popular photos on Instagram!
October also brought me a last minute press trip to Mexican Riviera Nayarit, located near Puerto Vallarta. I've had a great time full of cocktails, blue footed boobies and delicious food!
---
NOVEMBER
In November Matt and I celebrated out anniversary (of meeting, since it's hard to say when did we actually start dating). On this occasion we stayed at the treehouse hotel called Azulik in Tulum. The place was absolutely fantastic! I mean, who wouldn't want to stay at a treehouse?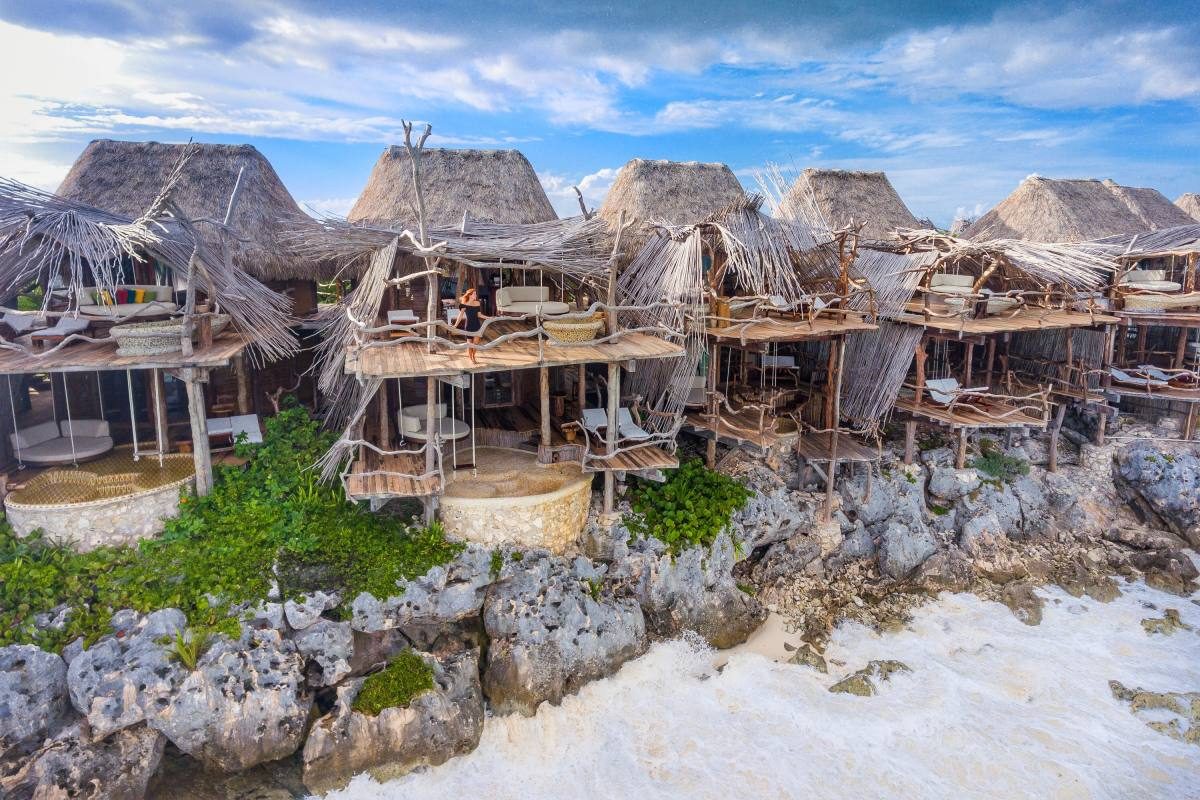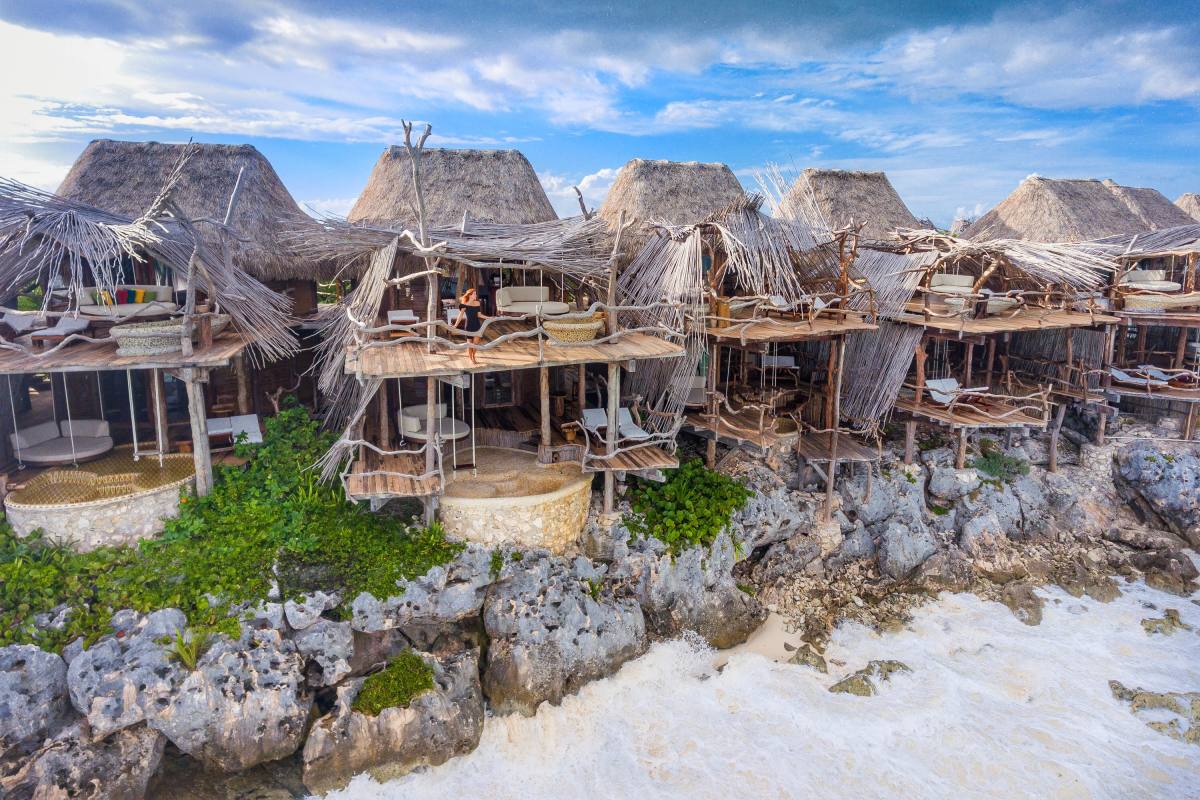 ---
DECEMBER
Jamaica was another last minute trip. I was curious about Jamaica, as friends who went either loved it or hated it. To be completely honest I didn't know much about this country apart from fancy resorts. But Jamaica is way more than that! It's full of incredible places, welcoming people and great food! I promise I'll write my article soon 🙂
From Jamaica I flew to Costa Rica where I met Matt. Together with our jeep with a tent from Nomad America we road tripped around the country. I saw many wild sloths, even got close to some baby sloths and got attacked by a giant red parrot on our last day. Don't be fooled by their cuteness – red parrots are mean! She even started picking up some rocks to throw on me after the attack.
Right after Costa Rica we flew to New Hampshire for Xmas. I managed to snowboard and ski, snowshoe and get a lot of fluffy socks to keep to warm!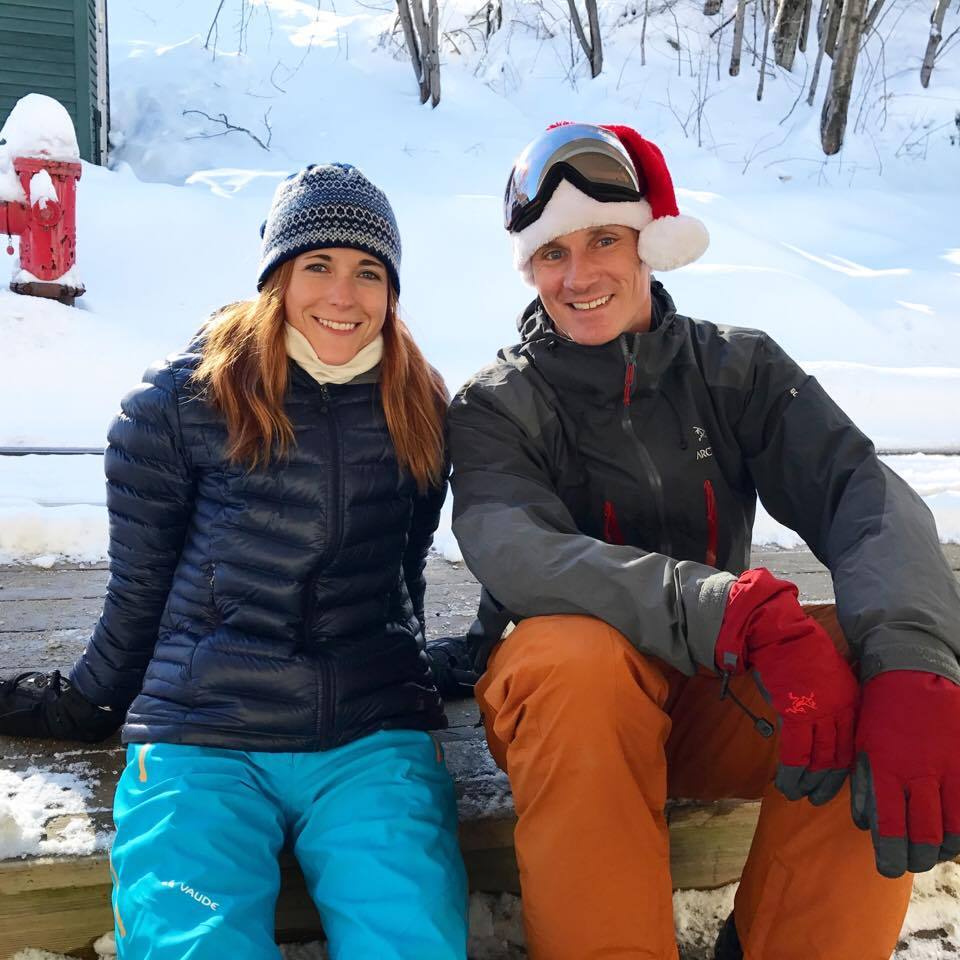 ---
My travel plans for 2017:
My travel plans keep changing all the time and I rarely announce them in advance. But, I decided that next year is going to tick some things off the bucket list. However, if you asked me if I even dreamed of going to places I did this year at the end of last year I'd have said: definitely not!
So far It looks like I'll be discovering even more of the US, starting from DC in a few days and Montana this February. There's also a road trip around the West Coast planned over the summer.
Africa has been on my radar, especially since I had to cancel my last year's trip to Madagascar. But here's some good news: it looks like I'll be able to make my dream trip happen in 2017. Cross your fingers for me!
I'm also going to be heading to some less visited countries. Currently on the radar are Iran, Iraq, Uzbekistan, Somalia and Eritrea. I'll eventually visit all of these countries, but this year I'm going to be ticking at least one of these destinations off my bucket list 🙂