Traveling the world and ticking a dream destination off the bucket list sounds exciting. But did you know that 71% of the world is underwater? Even if you visit every country in the world, you'll only see 29% of the planet!
Underwater, you'll be able to see some shipwrecks and ancient ruins up close, watch colorful fish, sharks and other creatures in their natural environment. Diving can open a whole new world for you, so I think you should at least give it a go. Careful though, you might want to dive more and more…
Why You Should Try Scuba Diving on Your Travels
I had my first diving experience in Safaga in Egypt on my first solo trip back in 2007. I had no idea what to expect from diving, but I immediately fell in love with it once I jumped into the water. It was like jumping into a movie straight out of National Geographic seeing fish up close, just that this time – I was actually seeing them in real life and not on a TV screen.
I dived on my trip to Fiji once (sadly didn't see any sharks) and in Eilat in Israel among dolphins. Needless to say, floating around wild and free dolphins was absolutely unbelievable!
Most of the time, however, I snorkeled instead of diving, as I didn't have a PADI Open Water certification. I really regretted not being an advanced diver in Iceland, because even though I had a wonderful experience snorkeling in Silfra, diving lower into the track would have been way more fun!
---
What is PADI?
If you think diving, you think (or should think) – PADI. PADI stands for Professional Association of Diving Instructors and it's the world's leading diver training organization. They have nearly 6,500 dive centers and resorts, and more than 135,000 professional members worldwide. Their dive shops actively promote underwater environmental awareness through education and experiences.
Where to Find Scuba Diving Lessons?
You can find scuba diving lessons at PADI (The Professional Association of Diving Instructors) dive shop near you, as there are many located around the world. But if you want to combine your passion for travel with diving, you don't need to stick to lessons close to your home if you don't want to.
That said, scuba diving doesn't have to be expensive and prices vary per location. It's much cheaper to go diving in Honduras, Thailand or Mexico, than the US for instance.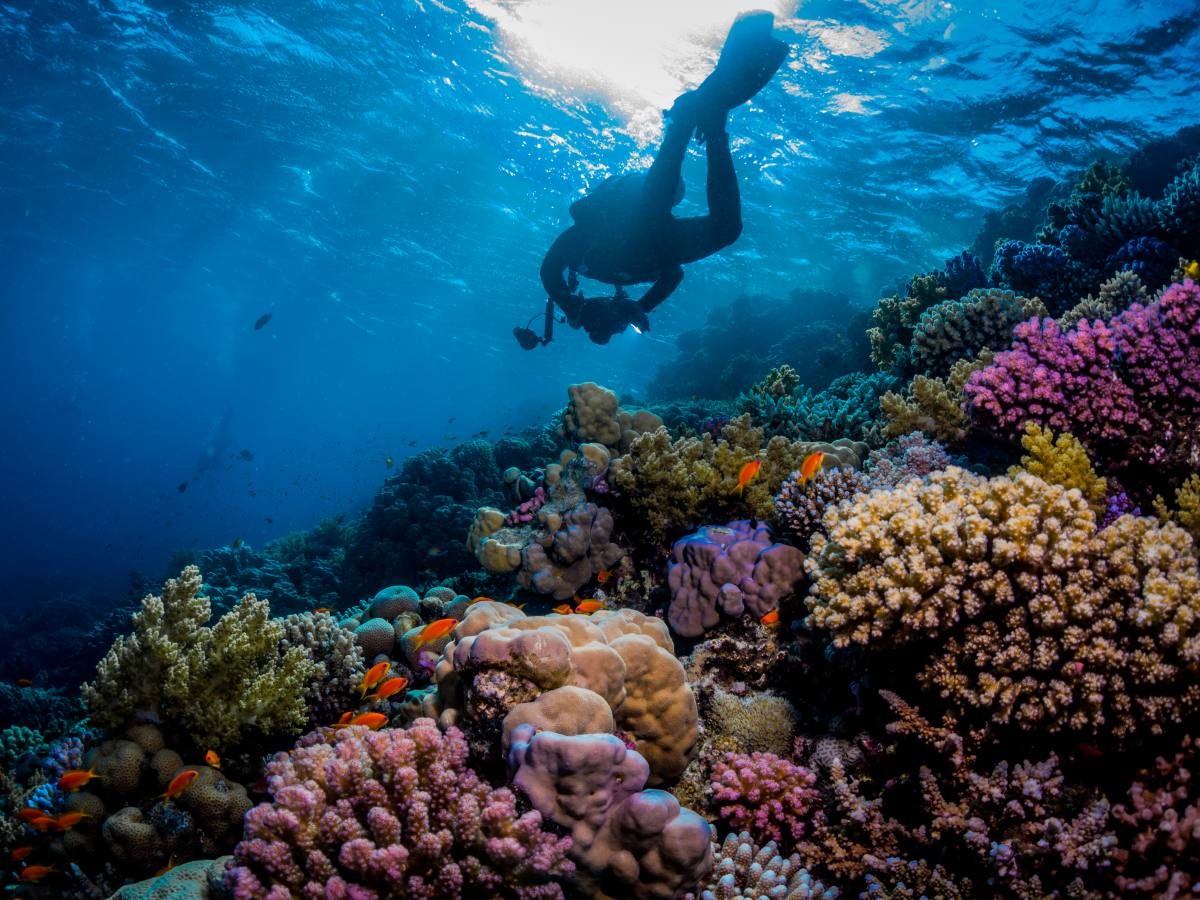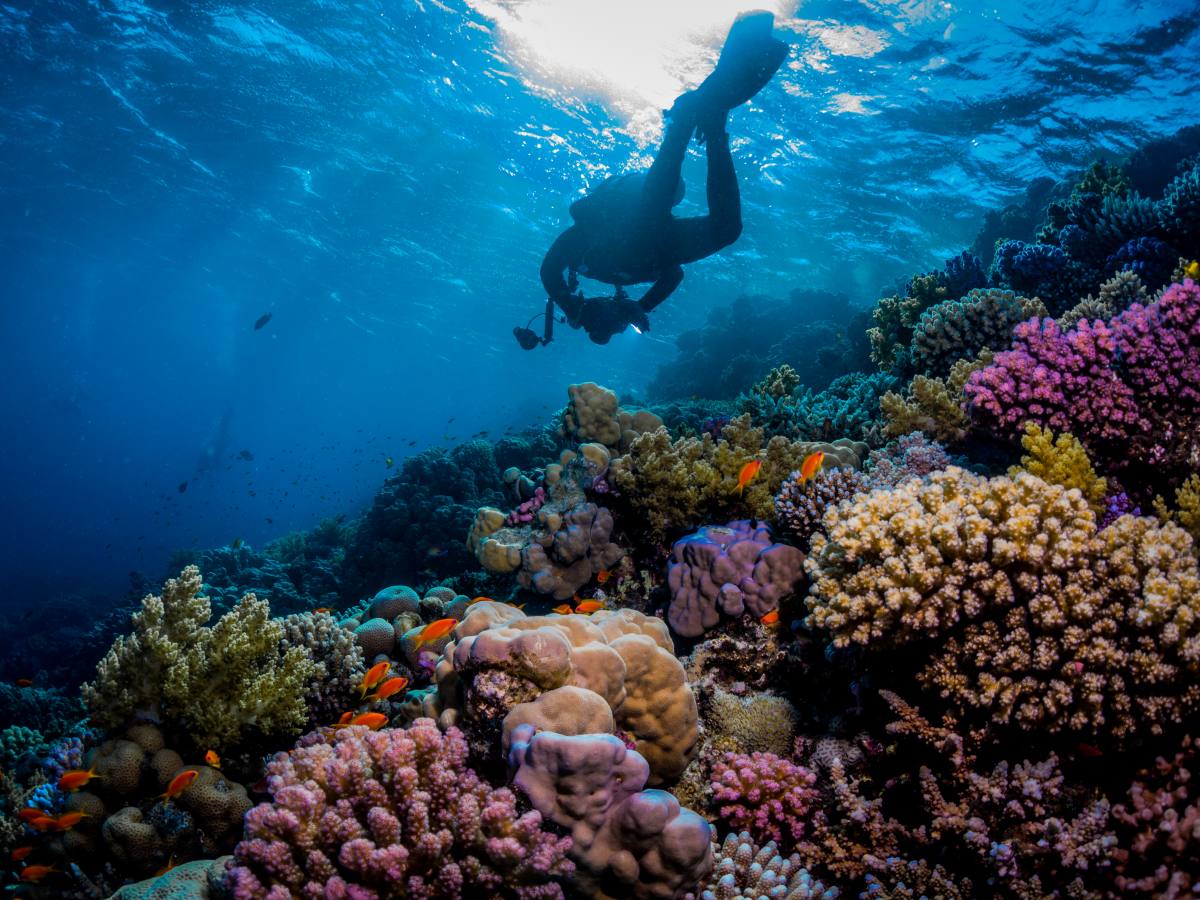 ---
How to Find Your Perfect Diving Experience?
PADI Travel, PADI's new global travel platform, is the ultimate travel resource for divers and adventurers alike, offering planning information for more than 300 dive locations around the world.
You can either stay on land and dive during your trip or try liveaboard. Living aboard a boat for a few days will show you some of the best diving locations as you'll be further away from the shore and educate you on ocean conservation, conservation, especially with a knowledgeable crew who can help you learn about local marine life and ocean conservation efforts.
PADI Travel hosts one of the largest online selections of liveaboards and dive destinations in the market. It's easy to find and book your experience online, no matter where in the world you want to dive.
But how can one choose a perfect diving destination without knowing where to go? It's easy to get overwhelmed by the variety of locations. PADI Travel provides a 'wizard' function which can give you vacation ideas. You choose a month when do you want to go, animals you want to see, and voila!
---
Do You Need to Be Able An Excellent Swimmer to Dive?
Good news. You don't need to be an Olympic swimmer to be able to dive, but you must be able to swim, be reasonably fit and in good physical health. The PADI Discover Scuba Diving program is a way to try scuba in relatively shallow open water, under the watchful eye of an instructor. As long as you have basic swimming skills, and are comfortable in the water, you'll be fine to try scuba diving for the first time.
If you decide you want to complete PADI Open Water Diver Course, you have to be able to swim at least 200 meters with any stroke (or a 300-meter swim with mask, fins, and snorkel); and be able to swim/float on the surface for at least 10 minutes.
Do You Need Scuba Diving Gear?
Scuba is a gear-intensive sport, but you really only need three basic items to start lessons – mask, fins
and snorkel. Most things like wetsuits, dive computers and buoyancy compensator devices (BCD) can be rented from a local dive shop. Once you get into diving, you might want to eventually purchase your own gear.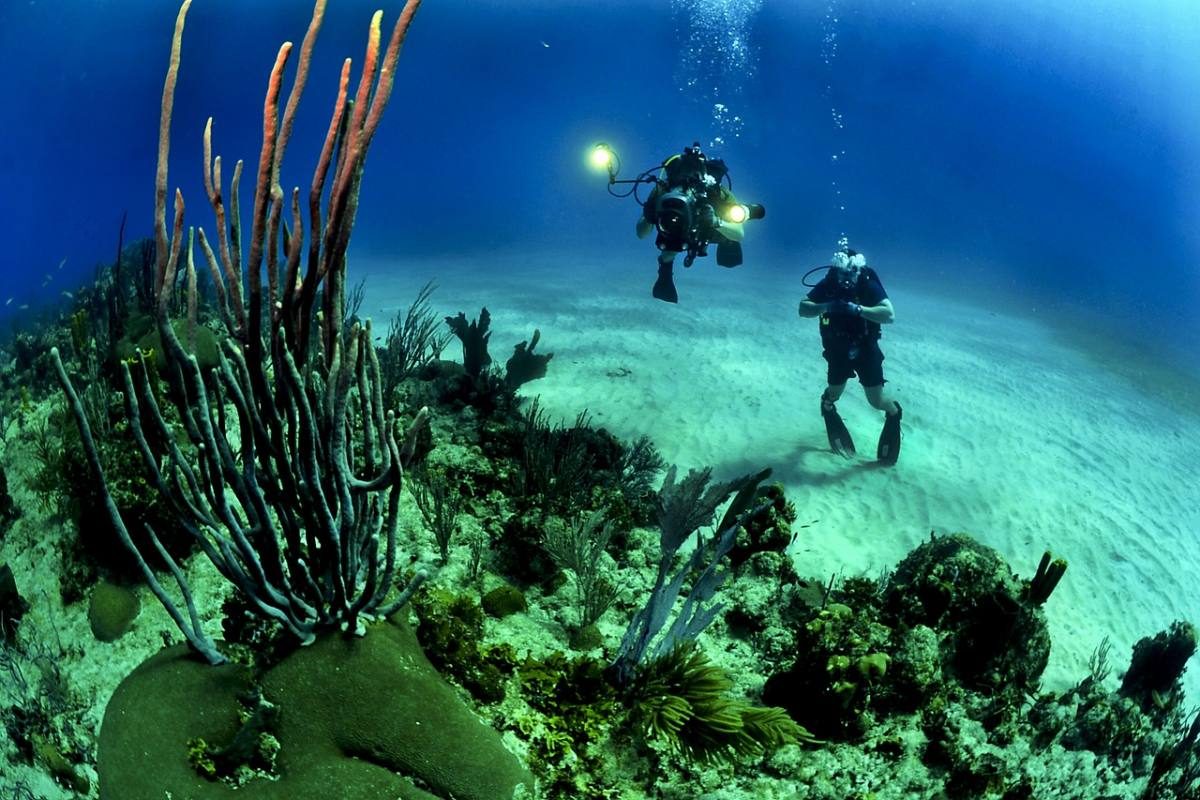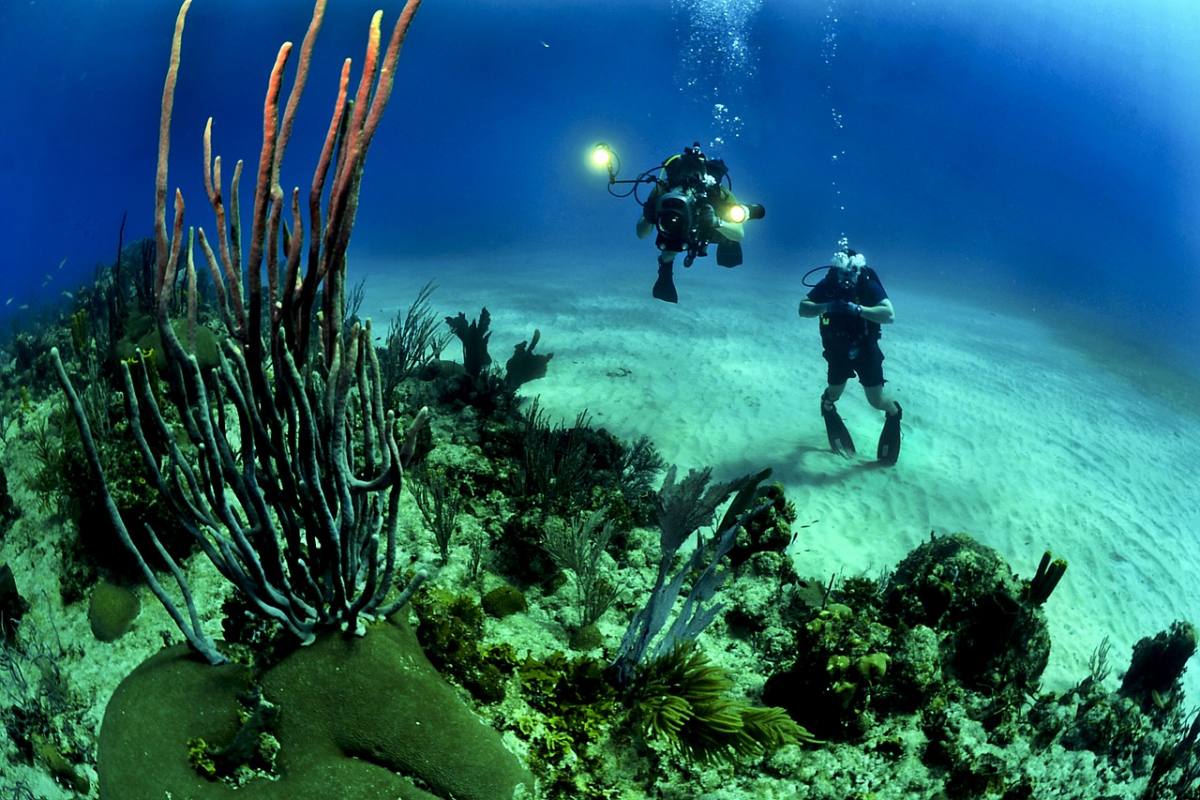 ---
PADI Scuba Diving Certification
Once you fall in love with diving and want to do more of it, you might want to do a PADI Specialty Course. PADI offers a variety of courses and certifications, so you can learn how to take great underwater photos, go into places like cenotes in Mexico, and even how you can live the life of a PADI Instructor and safely go dive deeper, go into places like dark cenotes, or finally even teach others how to dive.
Getting your diving certification takes time, as the PADI Open Water Diver Course usually takes about 4 days and requires learning some manual knowledge along with skill practice in the pool and open water. Progress is performance-based, so if you need extra time, your instructor will make sure you're comfortable before moving on. Don't worry! Learning options are flexible, and you can even get started online at home if you prefer.
Instructors will walk you through everything and be with you on all 4 of the dives that are required to graduate from the course. For your own safety, you need to study the materials and at the end, you'll have to complete an exam.
I'll finally be doing my PADI Open Water Certification this August, so stay tuned. I hope I'll be able to show you guys more stunning diving locations to visit.
*
I hope I convinced you (a little bit? 🙂 ) to at least try diving on your next trip. Do you have any questions? Do not hesitate to shoot me or PADI a message!