If you're trying to visit New Hampshire, you're probably coming here to enjoy our famous White Mountains, our vast Lakes Region, or the beautiful seacoast. While many of these places are accessible via the highway if you're coming from far distances you might decide against driving.
If this is the situation you find yourself in, the best way to access the beautiful state is by flying into the Manchester-Boston Regional Airport (MHT). The airport, located in the queen city of Manchester, is small yet clean and efficient. And you can always rent a local car to drive while in Manchester itself.
While in Manchester, it's worth spending some time in one of New Hampshire's oldest cities. With plenty of fun attractions, there is always something for the whole family to enjoy.
Here are 10 great things to do in Manchester, New Hampshire.
1. Shop Your Way Through The Sales-Tax Haven
New Hampshire is beloved across New England for the cheaper prices you'll find in all of our stores. While our location in an often rural area north of Boston helps to keep prices down in comparison, New Hampshire is also one of four states without a sales tax.
This distinct advantage, along with the fact that Manchester is New Hampshire's largest city by population, makes the city a great spot for shopping. Manchester's historic downtown includes a number of great shops like the Bookery, Pop of Color, and Heart and Hand.
And while supporting local businesses is always great, you can also find many of your major box stores. The Mall of New Hampshire is one of the state's biggest malls. It includes favorite shops like Apple, Old Navy, Vans, Dick's Sporting Goods, Ulta Beauty, and more.
2. Eat Your Way Through Downtown Manchester
Manchester is known for its fantastic bar and food scene. Some locals have even gone as far as to call it "Manchvegas" because of the many dining options available. Elm Street and Hanover sStreet, the downtown areas of Manchester, in particular, have some of the nicest restaurants in the city and the state at large.
If you're looking for fine dining, try out the Hanover Street Chophouse. With delicious food, a Whiskey and Scotch menu, and some high-end desserts available, the restaurant is "the spot" for formal events in the city (though your pocketbook will certainly feel this effect too).
Some of our other favorite restaurants in Manchester include the 110 Grill, Fratello's Italian Grille, and The Foundry. For dessert, check out the Elm Street Ben and Jerry's, Dulces Bakery, or Queen City Cupcakes.
If you're looking for some more reliable restaurants, Manchester also has a Texas Roadhouse, Applebee's, 99 Restaurant, and more.
3. Catch a Fisher Cats Game At The Delta Dental Stadium
If you were a child that grew up in New Hampshire since the 1990s, going down to Manchester to watch a Fisher Cats game was a staple of living in the Granite State. Today, if you're a local, lover of baseball, or just visiting, no trip to Manchester would be complete without at least one Fisher Cats baseball game.
The New Hampshire Fisher Cats are the Double-A affiliate of the Toronto Blue Jays, Canada's only baseball team. While the Fisher Cats are unique in this regard, they're also pretty good! With 8 famous players who have made it to the MLB in recent years, the team is incredibly fun to watch.
Further, the Delta Dental Stadium is a great location. With lots of dining options and events throughout the year, even if you aren't a huge fan of baseball, you'll enjoy the stadium. With fireworks after select games throughout the summer, the energy and fun are great for all!
4. Climb Your Way To The Top At Vertical Dreams
One of the things you might not know about New Hampshire is that we are a VERY active state. While it makes sense that in our mountain and lakeside communities, we would enjoy our time in the great outdoors, even in the major cities, we like to embrace nature and different kinds of athletics.
One great way to do so is to try indoor rock climbing. Indoor rock climbing is great as you are in a controlled space with very few dangers. This makes it great for kids, beginners, or those who just like to mitigate dangers. If this sounds interesting to you, Vertical Dreams in Manchester is a must-do.
Before being converted into office spaces and businesses, Manchester was a major industrial hub for textiles, at one point being referred to as the "textile capital of the world".
Vertical Dreams revamped part of one of the mills and turned it into an indoor rock climbing gym. Vertical Dreams has even updated a former elevator shaft to be a high climbing wall. If you need a great activity, check out Vertical Dreams.
5. Destress at RelAxe Throwing NH
For some people, the idea of heavy ax blades flying through the air sounds like the opposite of relaxing or fun. We promise though, the idea is not nearly as crazy, or as stressful, as it might seem.
RelAxe Throwing in Manchester is open five days a week and can be enjoyed by anyone over the age of 10 (though children under the age of 16 need an adult throwing with them). At RelAxe Throwing, the business provides the axes, targets, and accessories but you can bring your own ax if you wish!
If you do decide to throw axes, you will be required to sign a safety waiver and you must wear closed-toed shoes (no sandals or crocs allowed). Walk-ins are welcome, but on the weekends, be sure to make a reservation, or else you may not get in.
RelAxe Throwing is a truly unique experience made for those looking for a great way to destress. Be sure to follow all safety instructions and rules provided by instructors.
6. Burn Off Some Energy At Sky Zone Trampoline Park
As a kid, sometimes the best childhood memories can be found in the backyard or at a friend's house playing on the trampoline. The only issue with them was that they didn't always have enough room, and sometimes you couldn't fit everyone on at once.
At Sky Zone Trampoline Park, those issues are gone. Sky Zone, for those who don't know, is a giant trampoline park for the whole family to enjoy. With games, climbing, jump pits, and, of course, trampolines, Sky Zone is a great option for anyone!
Manchester is fortunate to have a Sky Zone just a few blocks away from the Delta Dental Stadium, right off of Interstate 293. Manchester's Sky Zone is great for parties, a fun afternoon activity, or as a fun form of exercise.
Sky Zone is one of New Hampshire's only trampoline parks. So even if you're only in the city for a few hours, Sky Zone is a great way to fill time.
7. Watch A Show At Palace Theater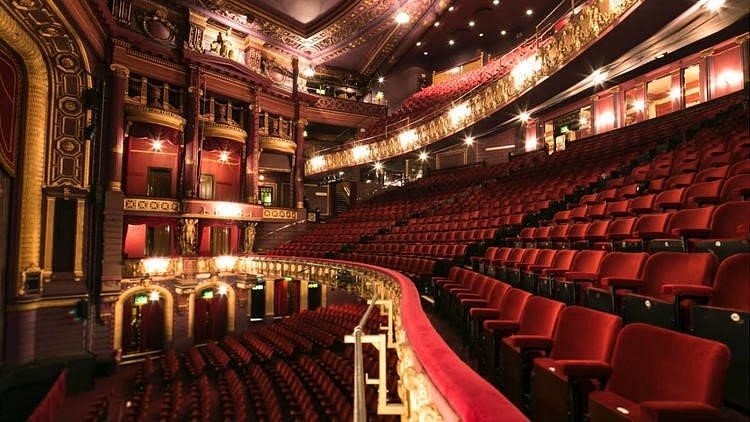 While Manchester may be a small city, that doesn't mean that some of the finer forms of entertainment aren't accessible. While Boston and New York may have much larger theater districts with more well-known performers, the Palace Theater in Manchester certainly has its fair share of shows.
The theater, located just off Elm Street in downtown Manchester, has been around for over 100 years. While in the 1930s through the 1960s the theater fell out of use, it was reborn in the 1970s and now hosts shows weekly. With big names such as Recycled Percussion, the cast of Mama Mia, and the New England Blues Festival, you're certain to find something you'll like!
The theater's location is also perfect for a night in the town. After visiting the theater, go get some great food on Elm Street or visit a local shop. A trip to the Palace Theater is a great two-for-one deal.
8. Learn New Things At A Local Museum
Sometimes, on a rainy day, you might not want to engage in the most intense exercise or feel the need to burn off some energy. Maybe you want to stay indoors and pick up a good book or learn a thing or two.
If this describes you, Manchester has got you covered. Manchester has a number of museums great for people of all ages. The Manchester Historic Millyard Museum will give you a great history of the town and some information about Manchester's iconic mills. The Aviation Museum of New Hampshire, located right near the airport, will explain the importance of aviation in Granite State history.
Perhaps best of all, however, is the Currier Museum of Art. Located in downtown Manchester, is one of the state's largest and most renowned art museums. Featuring local art, globally recognized masterpieces, and more, the Currier Museum of Art makes for a great activity.
9. Explore The SEE Science Center
While a visit to the Millyard, Aviation, or Art Museum typically results in a quiet day, a trip to the SEE Science Center is the exact opposite, loud, exciting, and fun. If you've got small children the SEE Science Center is a must-do.
The Science Center, located in the historic mill yard, includes a number of hands-on activities for kids to learn about a wide variety of scientific topics. With topics covering everything from electricity to sunlight to climate change, the SEE Science Center is a great day for children.
Tickets cost $10 and the Science Center is open six days a week. The building is small, however, so reservations are recommended.
10. Drive to Lake Massabesic to spend a relaxing day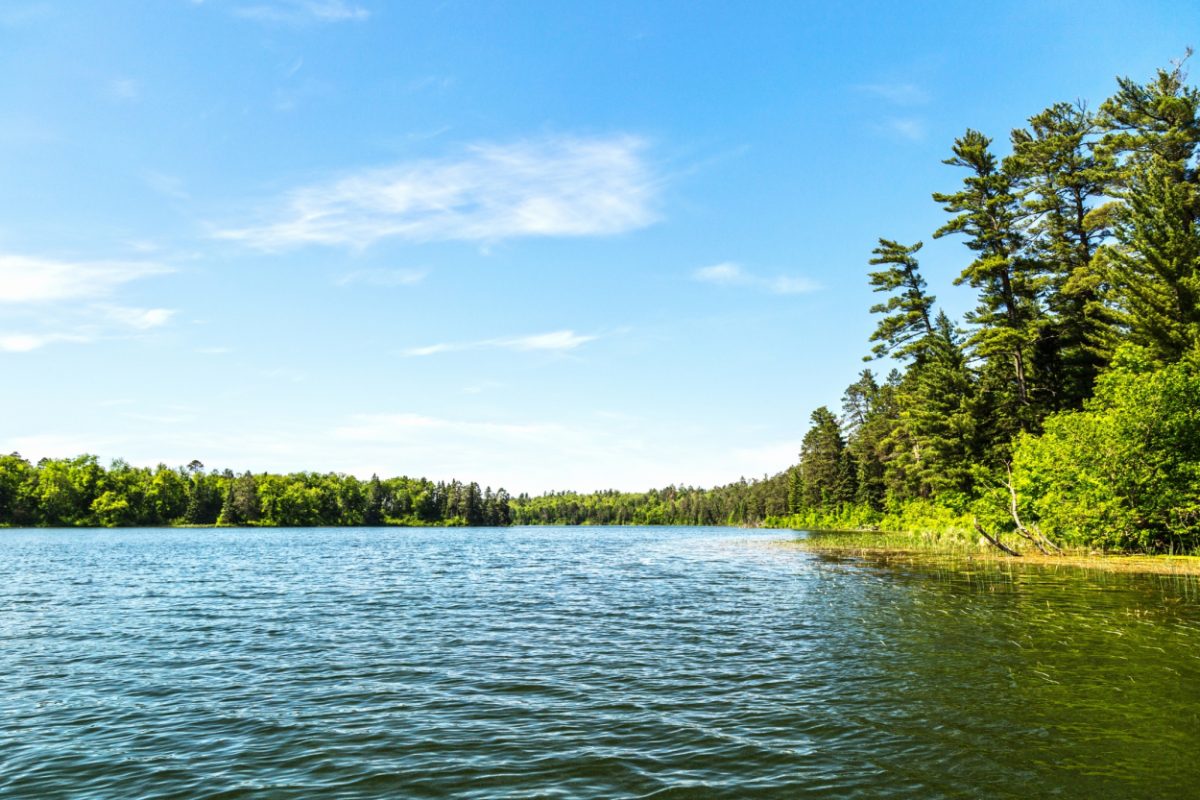 Covering over 2,500 acres in Manchester and Auburn, Lake Massabesic has been supplying water to the surrounding towns since 1874. It gets its name from a Native American word meaning "the place of much water".
Since it's a source of drinking water, you can't swim in the lake, but you can go boating and fishing as long as you don't touch the water. The lake is home to white perch, yellow perch, bass, horned pout, and pickerel.
If you're into hunting, you can find waterfowl, deer, and more here. But make sure you get your New Hampshire Hunting and Game License from the State first.
Visit the lake in autumn and you'll get to see some amazing New England foliage. If you have more time on your hands, take a hike or go horse riding on the 6 km Lake Massabesic Trail.
Bonus: Where to Stay in Manchester, NH
Here are a few good places to stay in Manchester to suit every budget.
Mid-range Hotels in Manchester
DoubleTree by Hilton Manchester Downtown – Just across the Southern New Hampshire University Arena and a short walk from Kalivas Park, the Double Tree Hotel has everything you need. Spacious rooms, sun terrace, indoor swimming pool, on-site dining at The Current Kitchen & Bar or The Daily Brew, and walking distance from local bars and restaurants.
Country Inn & Suites by Radisson – Close to the airport, the hotel provides a shuttle service for guests that fly in. Cookies and fruit are left out in the lobby for guests. You'll love the indoor pool and the view from the upper floors of the hotel.
Budget-Friendly Hotels in Manchester
Best Western PLUS Executive Court Inn – Located in a tranquil wooded area just a short drive from the airport, the hotel is close to the I-93 motorway, making it perfect for exploring sites nearby. Spacious rooms and suites, some of which include jetted tubs. The onsite Backyard Brewery is perfect for enjoying a meal and a pint.
Hilton Garden Inn Manchester Downtown – Just outside the Verizon Wireless Arena now known as SNHU in the historic Millyard District, this hotel features a shuttle to the arena and views of the baseball field from some of the rooms. A number of parks and restaurants are within walking distance.
---
No matter when you decide to visit Manchester, New Hampshire, there is always something for you and your family to enjoy. Whether it's a day trip to Vertical Dreams or a weekend watching a show at the Palace Theater and going to a Fisher Cats game, Manchester is a great place to visit.