If you clicked on this post because you saw a catchy title, let me explain. I'm not quitting this blog entirely. This year, I'm going to step down from full-time travel blogging. Wait, but why? Let me start from the beginning…
When I started Anna Everywhere back in 2014 I had a goal in mind: I wanted to use this blog as a portfolio to boost my chances of getting a real job. While this plan backfired, because once I somehow became successful, I've become practically unemployable, as I was a possible flight risk to potential employers. That doesn't mean that sometimes I didn't wish for my old job back.
My Situation Has Changed
Throughout the past year, I've been asking myself a question: where am I going with this blog and being a digital nomad? I want to encourage other people to travel, study and work abroad, and open the doors to other possibilities, but I felt like I'm not doing this enough here or on Instagram.
When I started this blog it was a space for expressing yourself, for letting your readers get to know you. I enjoyed writing posts on my experiences, thoughts, creating more content for Instagram and giving you bits and pieces of quirky info I've been finding on my journeys. These days, however, things have changed.
There's no denying that as a full-time blogger you need to make the money through the blog. While there is a big percentage of people who call themselves full-time bloggers just because they have no other job and saved money before, this wasn't the case with me.
All my income comes from the blog and related blogging activities. I don't freelance for clients, I don't take gigs for other people. I wrote more on how I make money blogging in another post.
There's no denying that the money I make from the blog isn't bad. These days I make more money every month than I used to make for a few months at any job I've ever worked. I used to do a lot of paid press trips and branded projects.
Once I was halfway through the pregnancy, moving to Italy and other things that kept me busy I somehow realized that all the brand opportunities just stopped appearing. My content didn't change, I was still traveling like crazy, the quality of my photos and other things remained the same or even improved. Why then?
First, I blamed it on moving to Italy. I got the impression that living in LA was helping me a lot, but it didn't change when I moved to Austin, TX. Moreover, I was getting opportunities from the UK and Poland before as well, so being based in Europe should help me, right?
I simply forgot about projects when Dylan was born and focused on my own travels. I pretty much had no press trips at all and only worked with a few lifestyle brands (although frankly, mostly on Poofy's behalf because you know – my cat is cooler than me these days).
It wasn't until other bloggers and Instagrammers started talking about how their opportunities died out when they announced pregnancy. It became clear to me that sadly, that's what it was.
In a normal world when you have a regular job you don't go on maternity leave until a week or two before giving birth. In the US, you have 12 weeks of unpaid leave (although not even statutory) and then you get back to work. As self-employed, we don't get any paid leave and while we can have a flexible schedule, once the baby is moving around there's no way any work can be done apart from two shop naps a day.
Plus, we get to pay our own health insurance, save for retirement, have trouble getting a regular loan because we don't have a "work guarantee" and spend money on work expenses. Living in different countries can cause many issues when "life stuff" happens, which I clearly told you about in terms of Dylan's birth or getting my much-needed medicines.
No bloggers will talk about that because it doesn't look as glamorous as 'quit your job to travel and work from the beach' marketing slogan that every millennial wants to chase.
Having said that, from a PR perspective dropping pregnant bloggers or new mums from collaborations is a pretty lousy move. It's not like we all suddenly switched gears and only blog about baby stuff now. I travel with a baby, but also without him.
---
While this situation sucked, it brought some good things as well. I stopped relying on branded projects and treat them as extra income. If they come – great, if they don't – whatever. Which gave me a different perspective on 'influencing on Instagram' and blogging without relying on money from brands.
I've become even more selective than before about what I would promote and how often I do it. So many big accounts converted into basically a billboard for brands with every post being #ad. I saw people I knew doing sponsored posts during their wedding party, engagements, even when giving birth in a hospital – this wasn't something for me for sure.
While I loved creating photos for Instagram, as pretty much everyone noticed, the app cut everyone's reach by 50-75%. If no one could see my posts, what was the point of creating more content – I kept asking myself. Most influencers were asking their followers to turn on notifications, but truth to be told – not even I would like to be notified by every single post of everyone I follow (no offense to anyone!), because it would kill my phone's battery. And as I'm the one in this business, I couldn't imagine others doing it.
The Blogging Industry Has Changed
I started focusing on my blog more and more again and that's when the sad realization hit. The blogs who are 'winning', AKA coming up on the first or second page of Google (if Google actually hasn't taken over the first page completely with their own things) aren't usually real blogs anymore. They're content factories with posts written by cheap writers or guest posters who have never been to a destination.
While there's nothing wrong with hiring ghostwriters, very rarely I see any of these big sited editing anything themselves after. If there is even an actual blogger behind the website, as websites with a fake persona behind the blog just an SEO team getting rich off the website, has also become a norm in the industry.
While I know I have an established audience (thanks guys!) with everyone having an army of people behind their websites, successful blogging isn't a one-man operation – there's no shame in it. I myself have a few people employed that help me with various tasks. Why?
Because if you aren't on top of things all the time the competition will eat you alive. To keep ranking for some keywords these days you need to update your posts every week or even every other day, otherwise, Google won't love you anymore.
This is why most full-time bloggers I used to follow stopped putting up personal stories. If you take a deeper look, many newer bloggers have NEVER written a personal post, as these posts don't rank in Google search. Therefore, apart from a small ad revenue they won't bring much profit.
Even writing this post I keep on feeling slightly guilty that I should be spending my time on things that will keep my business alive. It shouldn't be that way, and I'm quite sad that this is what this travel blogging industry has become.
I could, of course, also become a "blogger guru" who lives off selling courses on how to become a blogger, and hosting a million retreats every year, without actually making much money from the blog itself, but as I am making money on the blog and have to work to keep it that way, I just have no time to run more courses than maximum once per year 😉
This is why I kept asking myself this past year: Is This Why I Started This Blog in the First Place? To Do This?
---
Do I Still Enjoy Traveling?
When I was younger I thought I want to visit every country in the world, but I didn't think this would ever happen. At some point of my travel career, I actually thought I should probably embark on a mission to visit every country just for the sake of it, especially as there's no European woman who did it.
While I might slowly do this over the course of my life, I don't want to visit different countries as fast as possible like a maniac for the next two years just to say I did it all.
Ever since I took my blog full time a couple of years ago and began traveling for about two weeks out of each month, there's one question people keep asking me: aren't you getting tired of traveling so much? The answer is: yes, I am.
I remember talking to my now sadly departed friend Rachel from Hippie in Heels on her thoughts that in a lot of places it feels like we've already done that before and not many places seem exciting anymore, as it all blends into another thing to do.
I remember how excited I was when I hopped on a zip line for the first time in Costa Rica. These days when I see a zipline on the itinerary, or it's presented to me as a cool thing to do in another country I get the feeling 'oh, this again' with a slight disappointment.
When visiting Georgia, I could have stayed there for weeks and hike around the mountains, but it all looked similar to Armenia where I've already been.
Am I missing out on some spots? Maybe and probably. Am I treating some spots unfairly? Possibly. Does it sound entitled? Sure, it does as many people don't go traveling on a regular basis. However, remember that this 'dream life' isn't always the life of everyone's dreams. I have many friends who don't want to travel all the time and many who embarked on an adventure, only to return home because they didn't get the wow factor of becoming a digital nomad.
The job involves long hours doing nothing at airports and getting new photos for the website. Or simply being stuck at the airport in Azerbaijan where I was beginning to write this post because there's a problem with an Armenian stamp in my passport.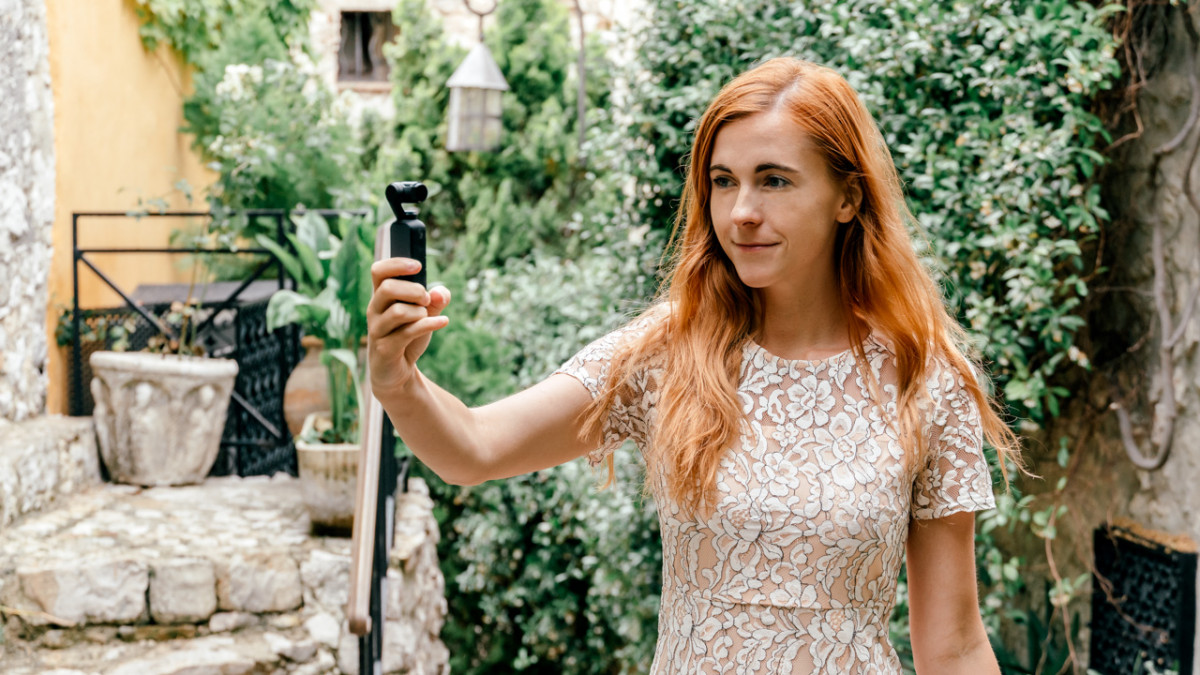 ---
Blogging Part-Time
You might have noticed that I changed the tone of my voice on Instagram posts recently, leaning away from simple travel tips and rather creating discussions. I love seeing your guys interact with my content, whether you agree or not.
At some point in my blogging career, I even thought of doing more seminars and public speaking. But, I hosted my blogging retreat and spoke at another conference where I realized that I not only hate speaking to a huge crowd and I pretty much suck at it as well.
I always feel like when I give a lecture that I speak about all and nothing and I feel disconnected from every single person in the room. Something I don't feel when couching a small group of people.
I kept on trying to do more videos, but truth to be told while I have a lot of videos coming up on my Youtube channel, this isn't something I would enjoy doing full time. Especially when traveling alone, taking photos, taking care of the baby, plus filming videos just isn't possible. Unless I hire a full-time camera person, or Matt is the one that films me. Until then, I'm happy with the number of videos I put on my YouTube channel.
That said, I decided to continue travel blogging part-time; to blog about what I want to do and stop this blog from sucking and posting only SEO-oriented things.
Don't get me wrong – I still want to travel and I have some exciting off the path destinations planned for 2020 and 2021, but I would like to do it less and spend more time pursuing hobbies and embracing the 'normal home life' as well. I miss the balance of having a job, colleagues, and traveling between all of it.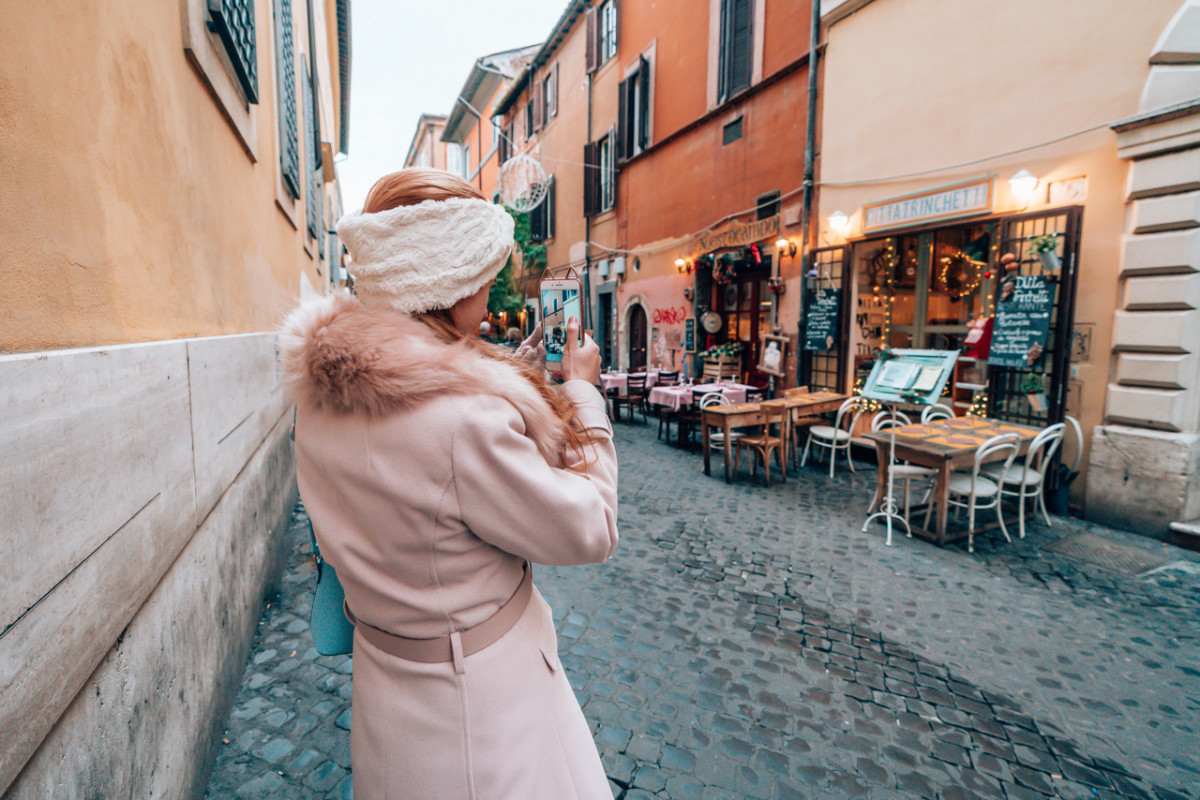 ---
What's Next For Me & Utah
Last December we've relocated to Salt Lake City, UT. We like nature here, how kid-friendly everything is and it was the best choice for us. We also bought a house here! None of us have ever owned a property before, so that's quite a big change.
I'm excited about creating my own garden, training chickens and doing DIY projects around the house. I might even start a separate website for those interested in lifestyle & home projects.
That's not all. I'll be starting school in May. While I have many degrees and studied different things, I've always been interested in medicine. The reason I haven't pursued it was that back in high school while I was set on studying medicine, I knew I wouldn't want to stay in Poland for many years to study and then having to deal with re-qualification for another country. And since I had no money to do at least my undergraduate degree elsewhere I decided that I had to follow a different path.
So I did and truth to be told, I enjoyed it. However, medical and forensic sciences interests have always been on the back of my head. While I'm not going to become a doctor because then I would have graduated at fifty LOL, I decided to become a nurse!
A few exams later and lots of paperwork, I got in — and if all goes well, since the degree is accelerated and intense, I'll be working by the end of next year. I might actually become a travel nurse after all…
I hope you guys will stick around, as I'll continue to put my content up and sharing more on my travels, studies, local travels and beyond!