WHY START BLOGGING TODAY?
Do you want to create a successful travel blog and work remotely while traveling? I started Anna Everywhere back in 2014 as a hobby, not knowing that I could make any money from it.
These days, I'm consistently earning three times as much money from my travel blog than I did from my regular office jobs. Anna Everywhere reached almost 2 million people within its first 2 years. I can travel whenever I want and live wherever I desire to.
While I disagree with the statement that travel blogging means getting paid to travel (you can read more about my thoughts in my article Why I'm Not Paid to Travel through My Travel Blog).
---
GETTING STARTED
The most common question by everyone is: is it too late to start blogging when the market is so saturated?
Not at all! As long as you can passion for the topics you want to write about and will to work as hard as you can for the first year, it will pay off.
Don't make my mistakes and start your blog properly professionally from the start.
---
BLOGGING TIPS
How to Start a Travel Blog in 2018
Learn how to create and develop a successful travel blog from start to finish. Check how to choose your blog name, set up hosting, install plugins and more. Read more.
How to Successfully Monetize a Blog
Setting up a blog is only half of the success. Find out how to monetize your content. From sponsored projects to product features, display advertising, and passive income. Learn more.
Travel Bloggers: Do We Get Paid to Travel?
Why travel blogging doesn't mean that you're getting paid to travel. Read about what do you have to do as a blogger and whether it's for you or not. Find out more.
---
LEARN HOW TO MAKE MONEY BLOGGING FROM ME
Once a year, along with my friend Asdghik, I run a week-long intense blogging course for a very small group of aspiring bloggers. The course focuses on building a successful blog on top of social media channels (basically, it's not a course that teaches you how to become a short-lived Instagram sensation).
---
BLOGGING RESOURCES & TOOLS
BlueHost
It's a great hosting company for beginners, as it's easier to set up than its competitors and more importantly cheap.
If you're looking for a reliable hosting company to start your blog with, Bluehost is one of the best. Find out more here.
Full disclaimer: once your blog grows in traffic and income you might want to invest in a customized hosting, but as a beginner you don't need it. Plus, I think you wouldn't want to pay $200+ a month before you even see you first Dollar from the blog 😉
ConvertKit
Social media channels come and go, but once you get your readers emails, you can keep them no matter what. ConvertKit is a leading provider with an easy to use interface and great customer service! It doesn't come cheap though.
If you're looking for a cheaper provider, you can try MailerLite, it's European competitor.
Tailwind
Pinterest is extremely important and can bring a lot of traffic to your blog. Tailwind is a Pinterest scheduler allowing you to fully automate everything. It's seriously a game changer.
I particularly recommend their Smart Loop function. It saved me a ton of time and at the end of the day I didn't even need a VA to do Pinterest for me.
Superstar Blogging
If I took a blogging course before starting my own blog, things would have been so much easier. Superstar Blogging is surely worth it!
Nomadic Matt, one of the most successful bloggers, put together an online travel media school and partnered with industry experts to teach you the skills you need to succeed in the digital travel space.
Making Sense of Affiliate Marketing
Affiliate marketing is the best way to make money blogging in my opinion. Simply because once your blog is grown you can be making passive income while enjoying other things and not working all the time. Michelle's course is the best on the market, learn how she makes over $150,000 monthly.
T-Mobile
Blogging means staying connected most of the time. If you are a traveler and live in the USA, get T-Mobile. Their plans starting from $50 per month include free international data and text messaging abroad and calls for $0.20 per minute.
Plus, they give you 1 hr of free Gogo in-flight wifi. Since I started using T-Mobile I don't have to change SIM cards when abroad or worry about access to wifi.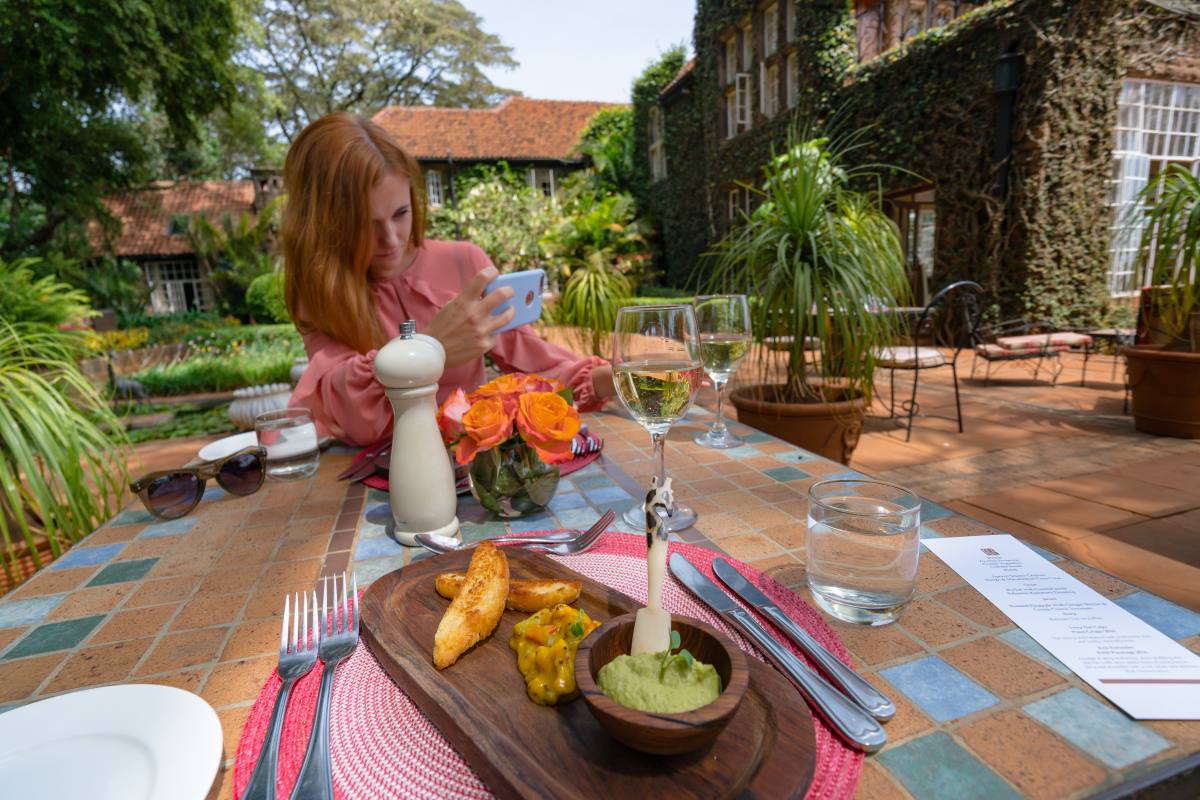 How to Pick the Best Travel Camera
How to Take Good Photos of Yourself?
You don't need a fancy Instagram husband following you around. I've been taking a majority of my photos by myself. Want to learn how I do that? Read more here.
How to Edit Your Photos for Instagram
Check out my Lightroom presets to learn how to edit your photos like a pro. Learn more.