Museums aren't everybody's cup of tea. As an art lover, I thoroughly enjoyed seeing the masterpieces in the Louvre, the National Gallery, the Rijksmuseum, and the Galleria d'Uffizi. But I get that some might prefer to visit weird museums, so here it is! Here are my suggestions for alternative museums around the world.
---
Cheese Museum – Amsterdam, Netherlands
Living in the Netherlands for two years let me explore the country and its hidden gems. Amsterdam, the home of the Rijksmuseum and the Van Gogh museum, also offers a nice surprise for cheese lovers. Located just a 5-minute walk from Anne Frank's house, this mini-museum is definitely not one to miss.
The first floor is a big room full of cheeses that you can sample. You can find some unusual cheeses such as pesto, ginger, truffle, and probably the strangest cheese I've seen in my life: blue cheese. By blue, I don't mean regular gorgonzola or stilton, but a cheese with the strangest color ever!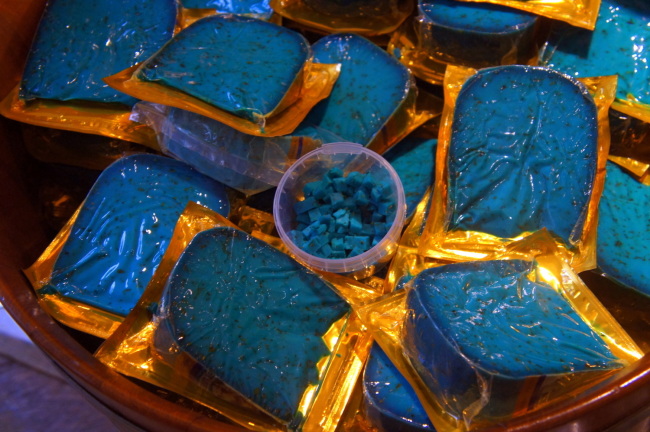 In the basement of the museum you can also dress like a professional Dutch cheesemonger and take a photo with an actual big cheese roll! It might not be as big as those that you can see at the Gouda cheese market, but that's the most you can get in Amsterdam.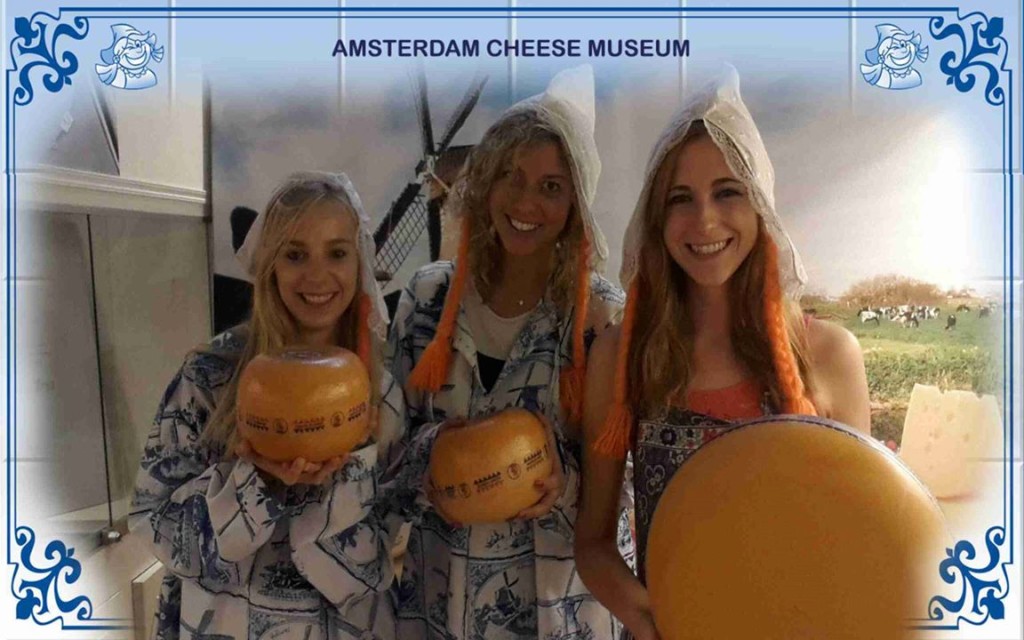 ---
Original Starbucks – Seattle, USA
When heading to the West coast of the US one cannot forget Seattle's diverse range of museums and art galleries even if the city is often overlooked. Seattle caters to all tastes and it's definitely worth a trip. Moreover, how can you think of Seattle and not think of Starbucks?
Seattle is the birthplace of Starbucks and a Mecca for coffee lovers. It's not very large or extravagant but it is a nice addition to the other attractions in Seattle. It also has some memorabilia as well as the Pike Place Reserve coffee that are only available at this original store.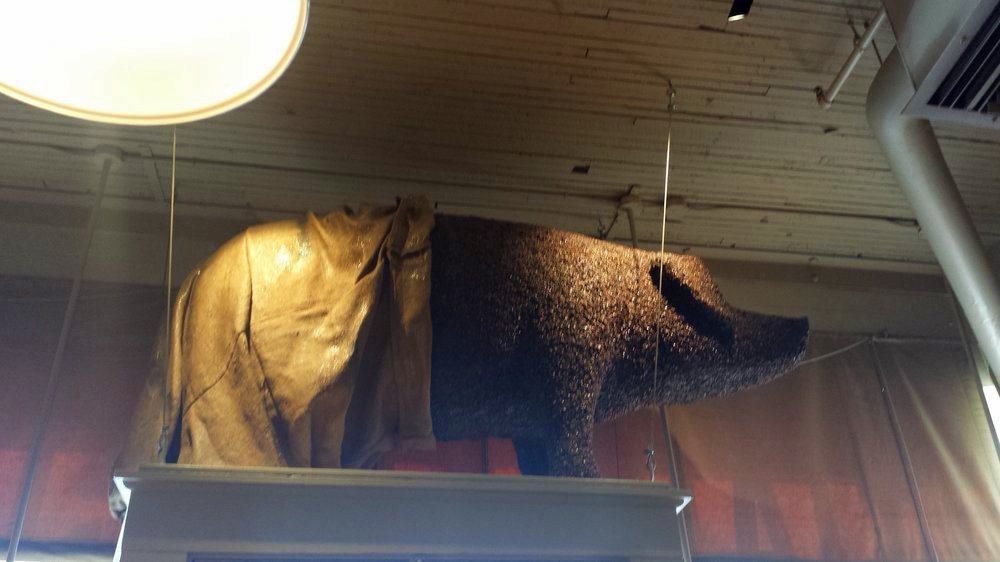 ---
Chocolate Museum – Barcelona, Spain
The whole city of Barcelona seems like a museum itself as it's partly designed by Gaudi. Moreover, the city offers a unique experience at the Chocolate Museum. When you first walk in, you see chocolate everywhere and your 5 euro admission gets you a chocolate bar that serves as your ticket for admission.
At the museum you can learn about the history of chocolate, how it's made, and why it tastes different when grown in different regions. Check out some cool sculptures made of chocolate and admire the artists' works along the way.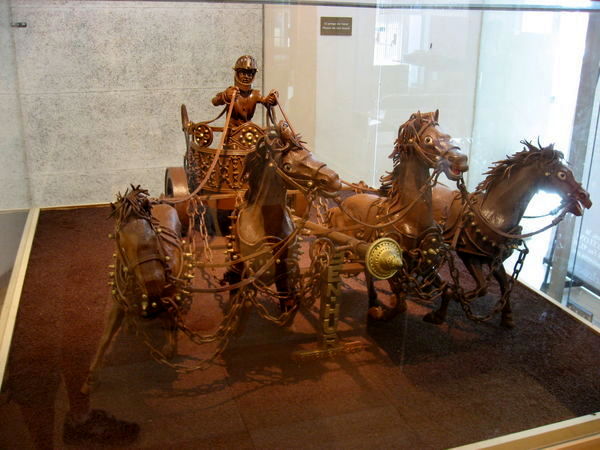 ---
Museum of Brands, Packaging & Advertising – London, UK
Just a few minutes' walk from the Portobello Market in London there is a small museum of brands. It's mainly a collection of different objects from the Victorian era to modern times, with a particular focus on the introduction of products and packaging and printed ads.
From Victorian soapboxes to 1960's children's toys, everyone can find something interesting there. Did you know that Tony the Tiger of Frosted Flakes used to have a red collar around his neck and in newer updates has changed to a red kerchief/bandana?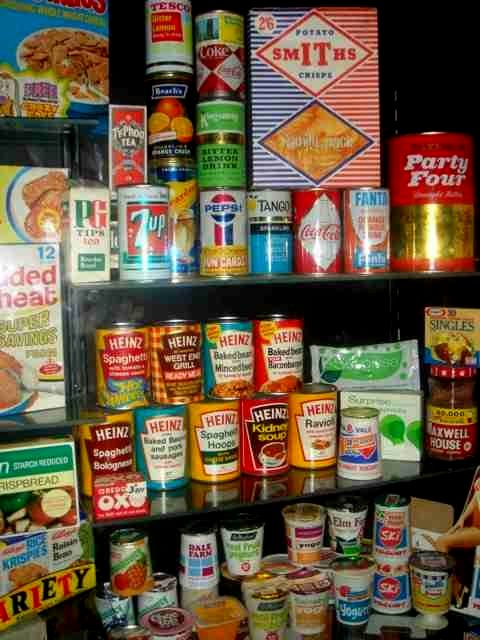 ---
Icelandic Phallological Museum – Reykjavik, Iceland
Colloquially known as the Penis Museum, you quickly realize that this museum is essentially a compilation of penises in Reykjavik, Iceland.
The museum received its first human specimen in 2011 and it also has artwork featuring the 15 erect penises of the Icelandic National Handball team – sculpted in silver to commemorate their 2008 silver medal at the Beijing Olympic Games.
Nowadays the museum has certified tokens to obtain human penises as gifts and therefore you can see a lot of old penises in jars and also a perfectly conserved whale penis.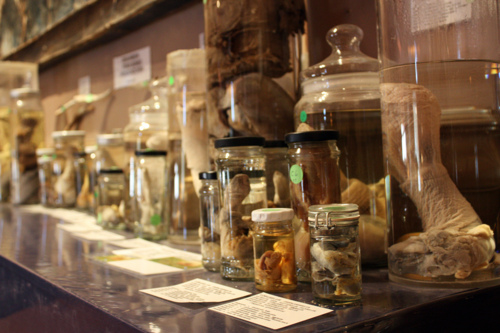 ---
Sewer Museum – Paris, France
Apart from top museums such as Louvre, d'Orsay or Pompidou, Paris offers many strange museums. If you're a fan of rats or/and creepy horror movies, this place will definitely interest you.
The Parisian sewers have always fascinated tourists, and the sewers were opened to the public during the World Exposition of 1867.
---
Neon Museum – Warsaw, Poland
My favorite museum in Warsaw is actually the Warsaw Uprising museum. It features a unique experience in which the visitor has to interact with the objects as the museum is interactive. That way nobody gets bored from only reading descriptions on the wall.
However, I want to introduce you to an even more unique museum and the only one of its kind in Europe – Warsaw's Neon Museum.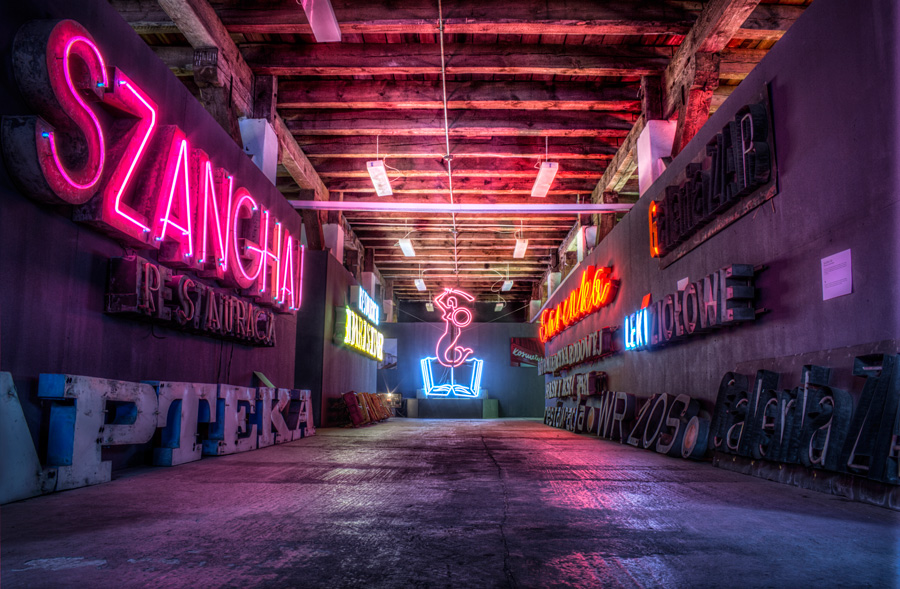 During the cold war era, neon signs were the most prominent method of advertising in Poland and so while the older Polish generation thinks about neon signs with nostalgia, the younger generation associates them with modern cities such as Las Vegas.
Neon signs from the museum were everywhere in Poland in the 60s and 70s and could not be found anywhere else, making it one of the quirkiest attractions in Warsaw.
---
Museum of Broken Relationships – Zagreb Croatia
Located in the beautiful baroque Kulmer palace in Zagreb the Museum of Broken Relationships is one of a kind. Dedicated to failed love relationships, this museum is simply a compilation of memories. It's a small exhibit of personal objects left over from former lovers, photos or souvenirs, along with a short personal story.
As cheesy as it might sound, it's actually far from it – even guys enjoy it. Some stories are often sad and tragic, but they give you a deep look into how we, as humans, can be affected by others.
---
Froggyland – Split, Croatia
Have you ever wondered how would frogs look like if they were humans? Probably not. In the coastal city of Split, you can find over 500 dead frogs posed into very human positions thanks to the creator of Froggyland.
The varied dioramas – a blacksmith shop, a music lesson, a day on the lake – present everyday life scenarios down to the smallest detail.
It includes a frog peeing in the corner of the street. You'll be truly amazed, as weird as it sounds at first.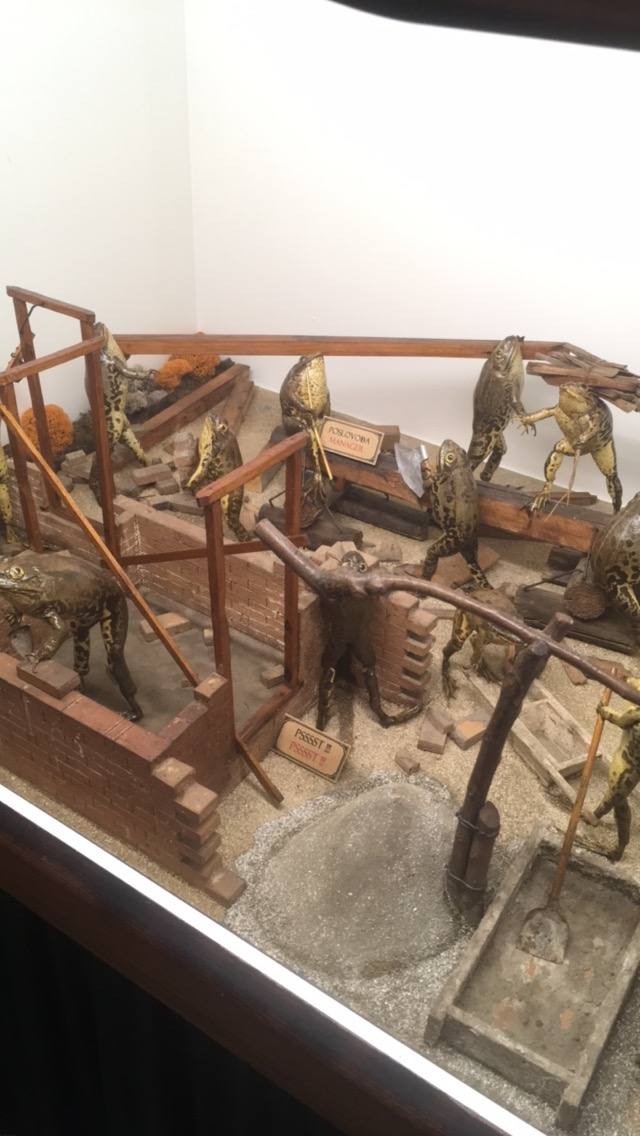 ---
Momofuku Instant Ramen Museum – Ikeda-Shi, Japan
Anyone obsessed with ramen noodles, especially when hangover? Oodles and oodles of instant noodles are on display in the Japanese town of Ikeda-Shi.
This Japanese museum is reliving your college days all over again. The best part? There isn't an entrance fee and you can design your own ramen!
---
Underwater Museum – Cancun, Mexico
You can't just walk into this museum, as you can only see it when diving. As the world's largest underwater museum, there's much to see here. Found in the blue waters of the Mexican Caribbean, this museum was a collaboration between artist Jason deCaires Taylor and the National Marine Park.
There are over 400 life-size structures you can swim through, touch them and take photos. Stay as long as your oxygen bottle lasts for.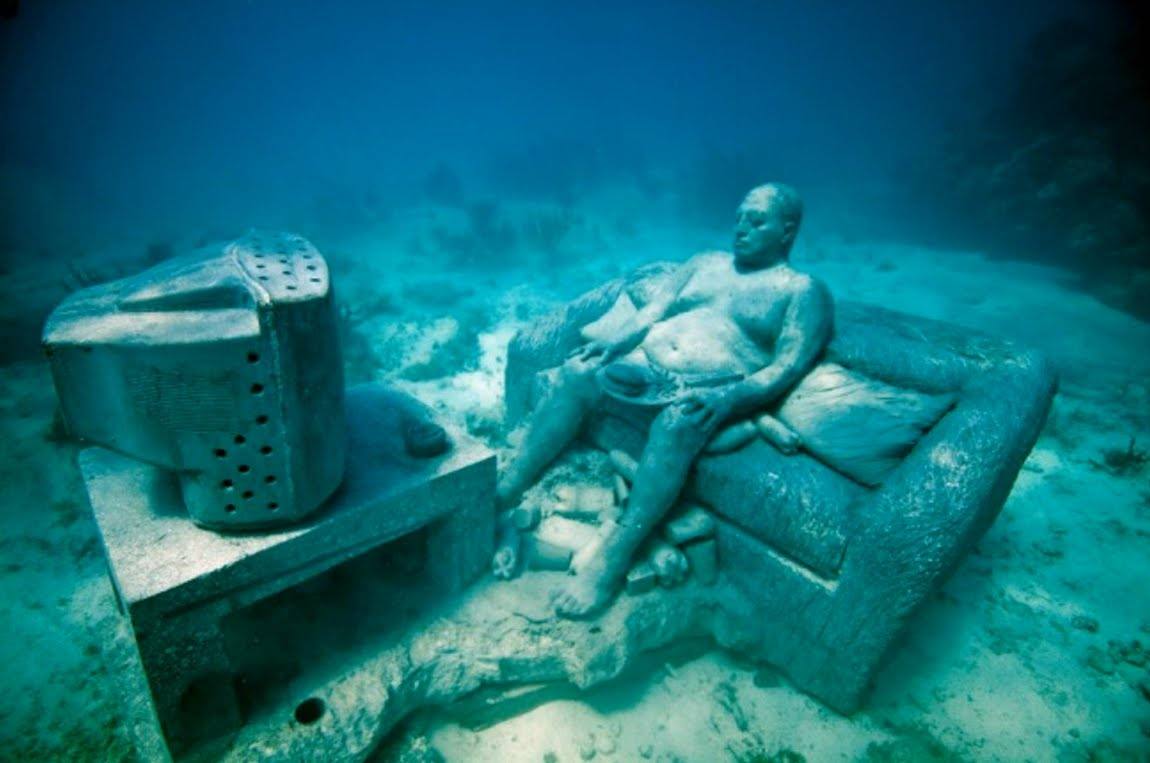 ---
Hair Museum – Avanos, Turkey
Want something even creepier than toilets, penises and bad art? Have you ever read or saw the movie Perfume? I bet the author had to get some inspiration from this. He created a hair museum in the rural Turkish town of Avanos.
It features a huge collection of hair gathered from more than 16,000 women. There is hair on walls, some even accompanied by notes and images. If that doesn't sound creepy enough for you: it's situated in a small, dark cave.
---
Barbed Wire Museum – Kansas, USA
You read correctly: there's really an entire museum dedicated to barbed wire. I'm not entirely sure why would anyone create a museum like that, but it exists.
With more than 2,400 objects, it explores the role barbed wire played in the settlement of the United States. I guess the no-touching rule is assumed in there.