Add to Flipboard Magazine.
Can you imagine how incredible it would be to see live footage of the Eiffel Tower, or virtually join in on a safari in Tanzania, or watch live videos of a crazy music festival in Seoul? Travel Bloggers on Snapchat can!
Now you can follow your favorite travelers as they adventure around the world on Snapchat – a revolutionary phone-messaging app where users take photos/videos (called snaps), and send them to an audience in real time. Snapchat is the fastest growing phone application and it's bound to keep exploding in popularity as nearly 250 million daily users are sending over a billion snaps per day.
These 11 amazing travel bloggers are practically hosting their own TV show right from their mobile devices. On Snapchat things get even more personal than it would on TV as you can ask a question or snap something back. Thousands of people already are tuning in from around the globe to catch behind the scenes actions, bloopers, and previews of their travel adventures. Check out their best travel snapchats!
Whether you're already obsessed or need someone to fuel your interests, here are the Top 10 Traveler Bloggers on Snapchat:
Having been on the road for 10 years and visited over 70 countries, Anna is the face behind an adventure & luxury blog called Anna Everywhere. As the title of her blog indicates she's traveling all around the world, often spontaneously, so you can never be sure where she will go next. From rappeling in Mexico, through luxury hotels in Singapore, beaches of Fiji, to jetskiing in California Anna will show you the adventurous world of travel. Follow her on Snapchat to see it all!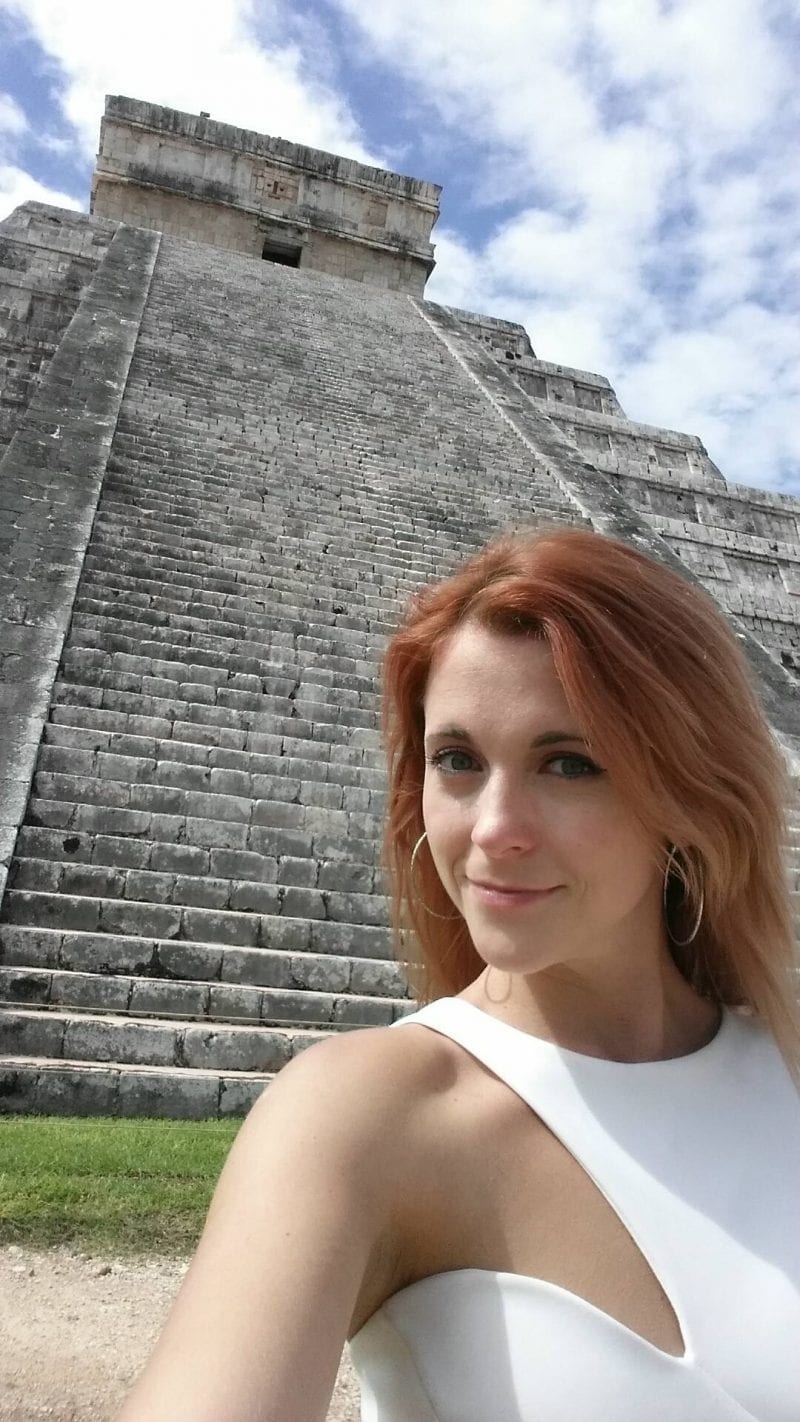 2. Matt @expertvagabond
Matt is the man behind the popular adventure travel & photography blog Expert Vagabond. He's a master of long-term travel – 5 years and counting – inspiring millions around the world. He's always sharing new travel adventures on Snapchat like whitewater kayaking, hiking in Greenland, road tripping Iceland, eating tacos in Mexico and more. Join him to be immersed into foreign cultures & get fun ideas for your next trip.
3. Brock Groombridge @backpackerbrock
Travelling for more than 6 years to over 75 countries, Brock's snaps are a mix of adventure, discovery and the randomness he encounters wherever he goes. He'll have you laughing daily or at the very least, smiling. He is also the guy behind the popular travel video blog Backpack With Brock, where he shares his stories and travel how-to's from around the globe in HD video. Follow along as he attempts to visit 100 countries by 30!
4. Hannah @gettingstamped
Hannah and her husband are recognized by their popular blog Getting Stamped. The travel duo is always on the move, eager to explore destinations and cultures. You'll never be bored by following their journey on Snapchat; guaranteed. They even recently snapchatted their wedding vows renewal in Las Vegas. Right now, the travel duo is hopping around the Caribbean islands, so check them out!
5. Kiersten Rich @theblondeabroad
Kiersten doesn't need much of an introduction as she's well-known for her blog The Blonde Abroad. She's always exploring somewhere new whether it's beaches, festivals, resorts or cruises. She's funny, pretty and smart so you'll definitely enjoy her snaps.
6. Drew @drewbinsky
Also known by his popular travel blog, The Hungry Partier, Drew covers all parts of the globe through food, adventure, and partying.  He has explored 74 countries since 2012, and he doesn't plan on stopping anytime soon. Follow Drew's fun Snapchats for a look into local culture, the world's best events and insane parties. He often snaps users back, and you can even win prizes (like postcards) for participating in one of his Snap games.
7. Alicia Explores @aliciaexplores
Alicia is a face of a popular blog Alicia Explores. This British traveler and video maker can talk about her travels, dating or basically anything and it's still going to be witty. She sometimes speaks in Portuguese and has funny Snapchat competitions – eg. 'guess what I'm saying backwards?'. Her adventurous snaps are definitely going to make you laugh a lot and introduce you to some of the most important people in Alicia's life. See what she's up to now!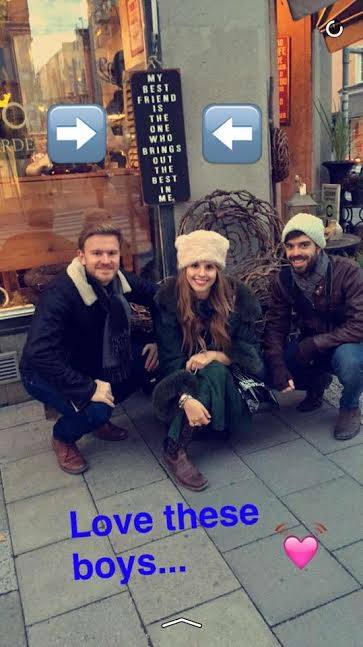 8. Edna @expatedna
Expat Edna, Edna has been on the road for over five years — and something tells me that she's just getting started! Her travels are both entertaining and inspiring, and she does a great job of taking her followers on a tour around every city that she visits. Edna is currently in Paris, but she has plans to visit many countries and enterain you with Snapchats!
9. Alyssa Ramos @mylifesamovie.c
Alyssa, from Los Angeles, California, is a solo female travel blogger at My Life's a Movie. She camped solo on a deserted island, chased waterfalls in Iceland and recently learned in surf in Costa Rica. Through Snapchat Alyssa can show you behind the scenes of a how to get a perfect photo as it can often end up as a misadventure.
10. Mike Corey @kickthegrind
Originally from Canada, Mike has been on the road for the past few years filming the weirdest things one can find on their travels for his YouTube channel Kick The Grind TV. Expect to see a lot of surreal places, weird food and other random adventures from around the globe. See it yourself!
11. Kristin Francis @souvenirfinder
As a NYC native Kristin will show you how the real life in the city looks like. She's also a traveling shopper who blogs at Souvenir Finder. Apart from New York City life, Kristin will also take you on her trips around the world through her snaps. She's quite funny, just take a look at her hilarious Snapchat cliches!
So what are you waiting for? Follow these Travel Bloggers on Snapchat to uncover the world in the most exciting way possible 🙂
---