Since I was a little kid I was always interested in movies. The walls of my bedroom were covered in posters from my favorite Hollywood films. Every year when the Oscars came on, I was so excited to watch them that I stayed up all night because of the time difference. It's easy to see why visiting Los Angeles has always been a dream of mine.
When I first got to visit the City of Angels in 2009, I thought that my dream had finally come true. I remember getting off the train from San Diego at Union Station and trying to find a bus to my friend's house in Santa Monica. Looking back, I wasn't sure what I was expecting especially because I was under 21. My friend and I were hanging out at cafes and beaches because we couldn't really enjoy the nightlife.
We also didn't have a car. Back then, Hollywood seemed like a really bad neighborhood to me. I remember being stalked by some random guys, the Walk of Fame being super dirty, and the Kodak Theater not being as big as I thought. Suffice to say, Los Angeles didn't really make a good impression on me.
A month ago I found myself in Los Angeles again when I was invited to take part in a tour provided by the Starline Tour Company. I arrived at Hollywood Boulevard before 9AM in order to catch my Movie Locations Tour straight away. I have to say I was positively surprised by Hollywood this time around.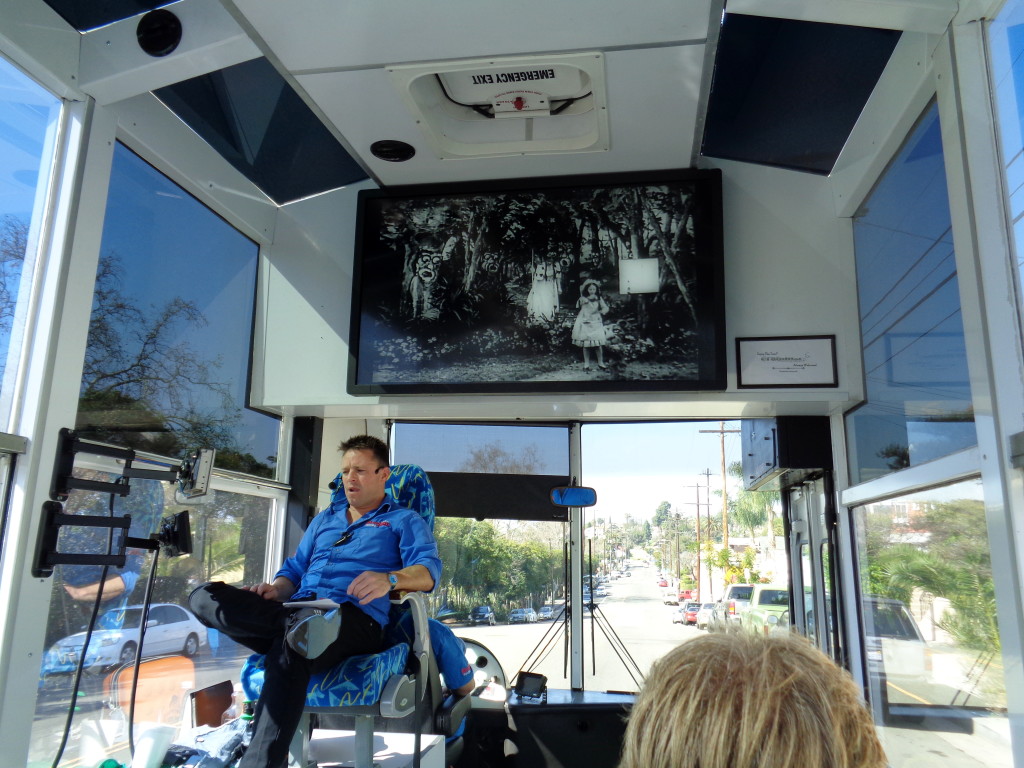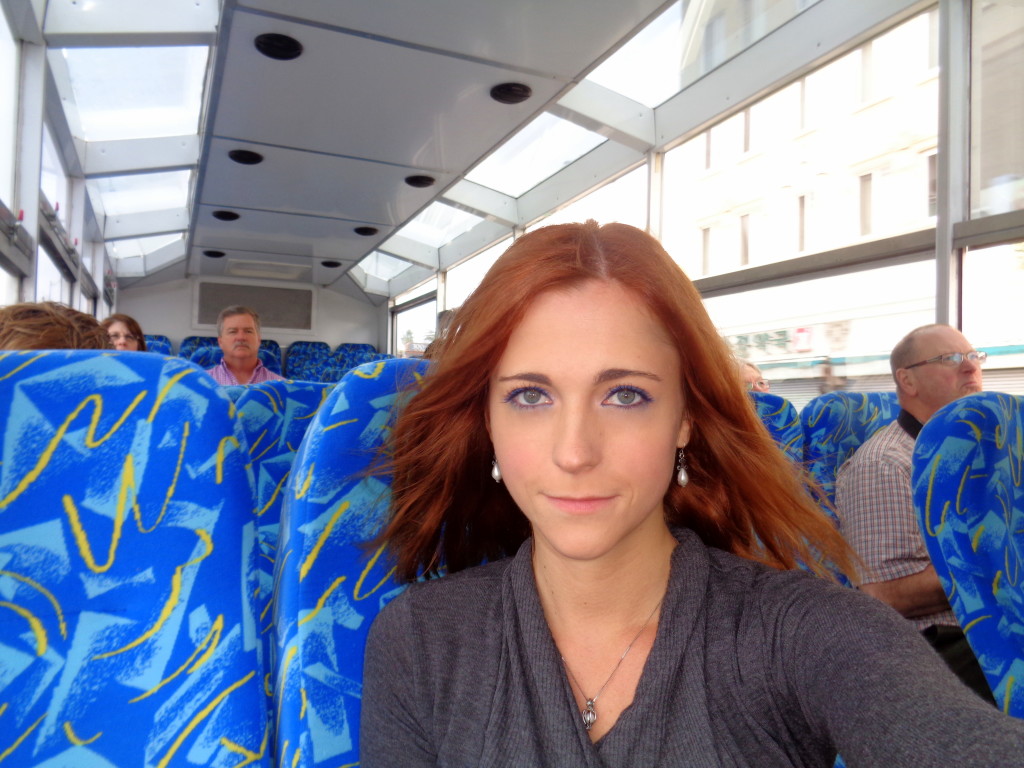 The tour started at 9:30AM and we embarked via a small bus with a huge screen in the middle that our guide explained was meant to show us parts of various movies while we visited where they were filmed. First, we drove around Hollywood to see some film studios, the famous Roosevelt Hotel, and other spots that have been used in a bunch of movies.
The tour took me to areas other than Hollywood and I got to see way more of downtown LA than I thought I would. My tour guide took us to explore one building from the inside as there were many movies and TV series filmed there. Do you recognize these stairs from The Artist, Blade Runner, or something else? It's been featured in a lot of movies.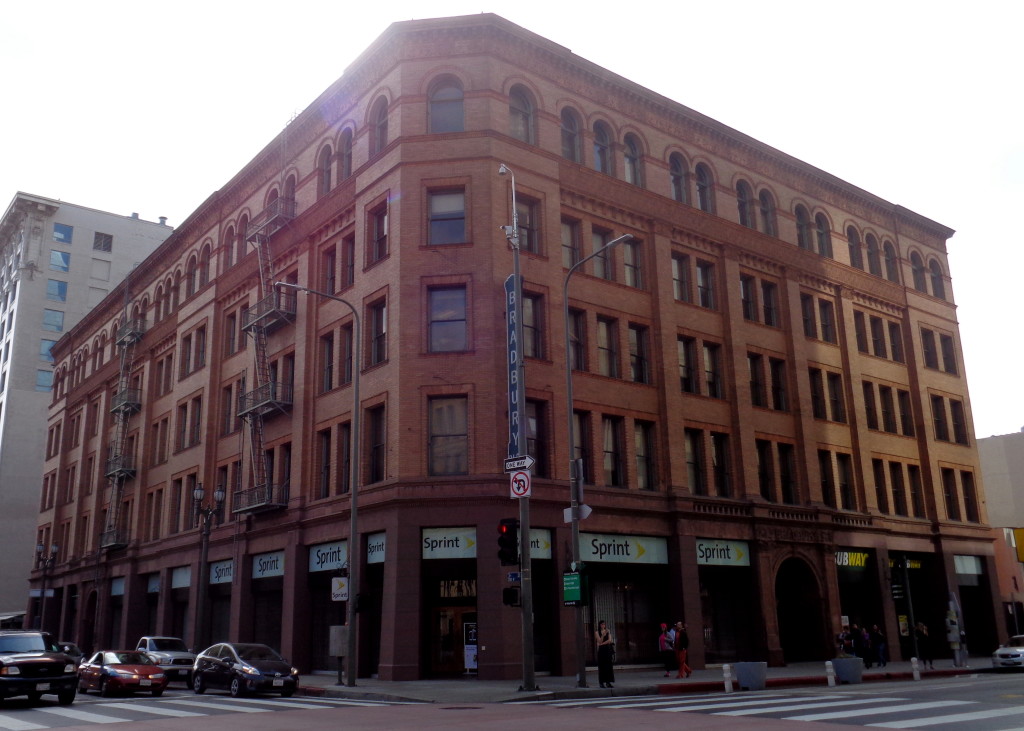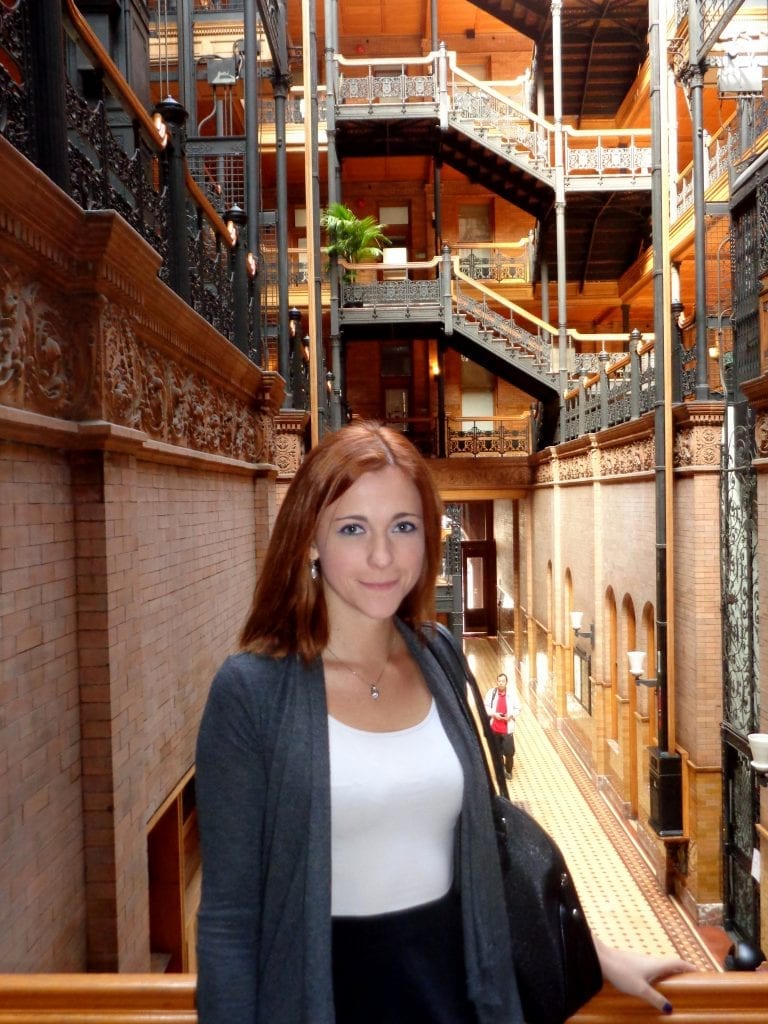 The bus also stopped in front of the Union Station area which I remembered from my last trip to LA. While I recognized the station, I wasn't aware that it has been featured in many movies including The Dark Knight and Catch Me If You Can. Although the tour was about movie locations, on the way back to the bus from Union Station I stumbled upon a Mexican district. For a Mexico lover like me it was a cherry on top of an already great tour.
The little street looked like any other street in Coyoacan in Mexico City, full of restaurants and little shops. There were even some women dancing and for a while I felt like I was back in Mexico!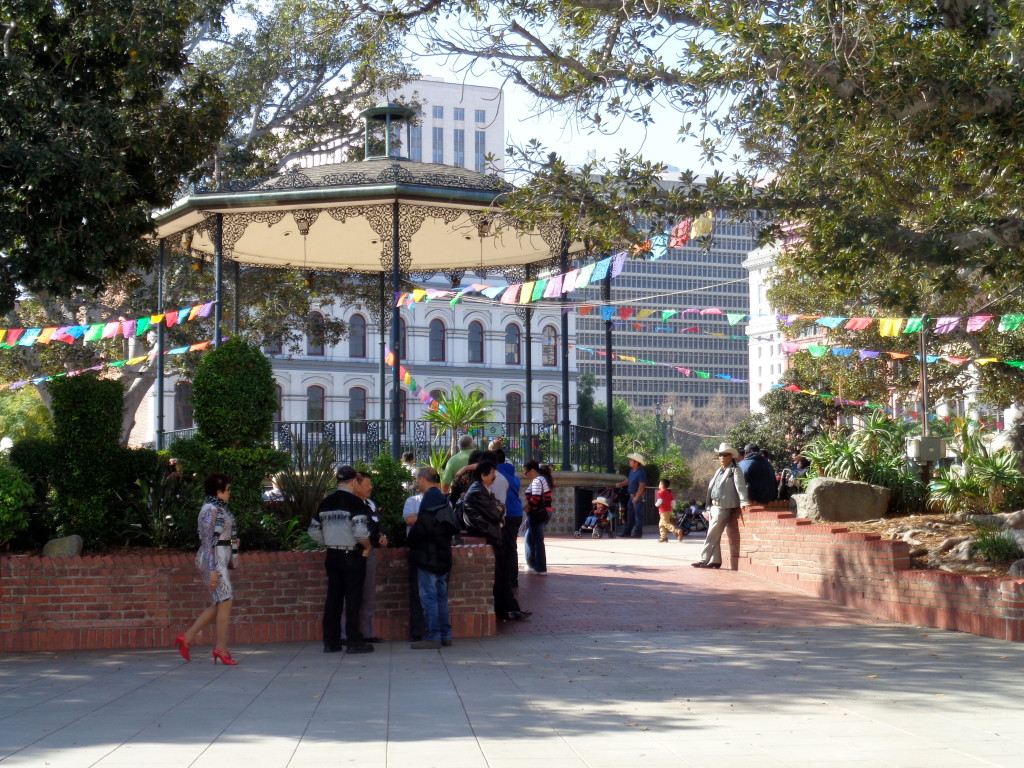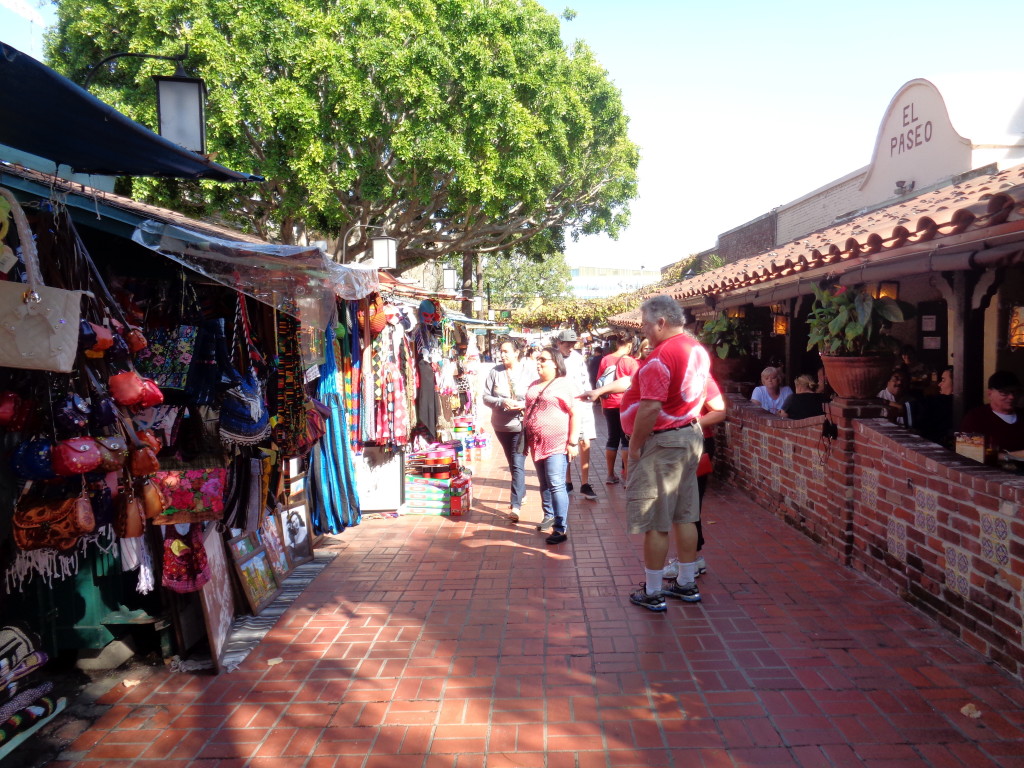 Right after my tour was over I had an opportunity to explore Hollywood a bit more and see all the spots I tried to see 5 years before, this time in bright daylight.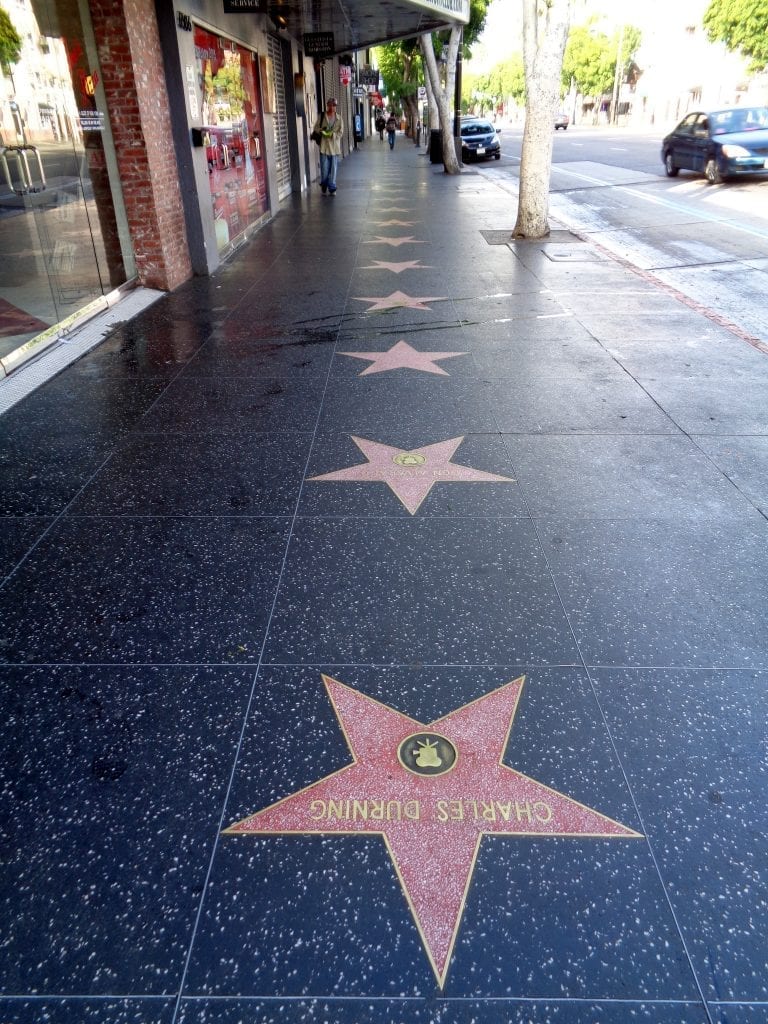 The place was overcrowded with tourists, but that didn't surprise me. It seemed nice and even though it wasn't an impressive experience, I could definitely appreciate my visit there much more than the previous time.
As the preparations for the Oscars ceremony already started, security guards were everywhere. I couldn't believe that for a whole month (2 weeks before and 2 weeks after), the area surrounding the Kodak Theater is preparing for just this one night and the street is closed to the public for 2 weeks!
While visiting the inside of the Kodak Theater, I got lost upstairs and asked a security guard to take a photo of me. While he was more than happy to help me and we even had a little chat, he said that technically I wasn't allowed to be there, but everyone else thought I was his friend so they let me stay. I guess I found a way to hang out in no-entry areas? Simply talk to a security guard!
Shortly after, I took another Starline hop-on hop-off bus to explore more of LA. A lot of travelers either love or hate tour buses and I do believe that in some places like Berlin they are completely useless because you can either walk everywhere (my friends really insisted on taking it), or simply take public transportation.
However, in Los Angeles, similar to the situation in Cape Town where I took a tour bus, unless you have a car you're pretty much screwed as a visitor. My friend and I had a car, but finding parking anywhere we wanted to go to was a nightmare, so the bus tour seemed like an ideal solution.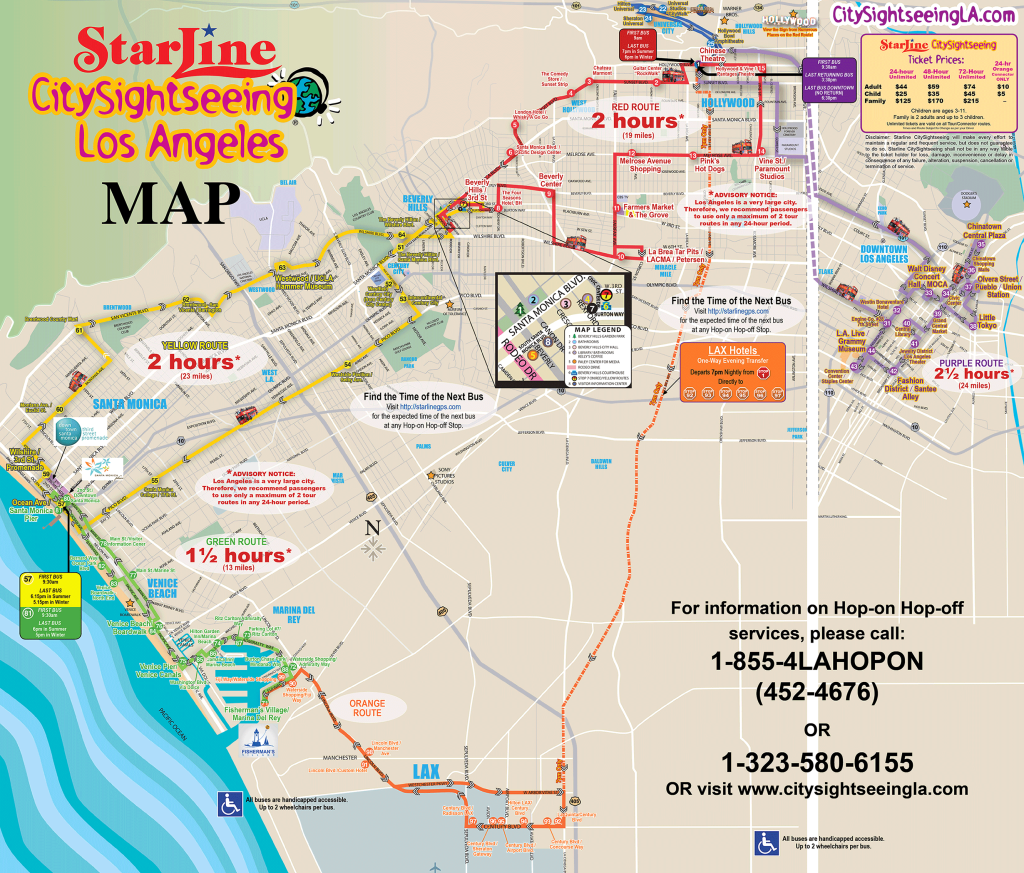 The Starline hop-on hop-off bus has 6 routes, so if you want to jump on and jump off a few times you should purchase a 1-day pass. As I saw downtown on my Movie Location tour, I took the red line towards Beverly Hills and then changed to the yellow line to Santa Monica. The bus drove around Rodeo Drive so we could see the famous street, but I had to leave exploring it thoroughly for next time.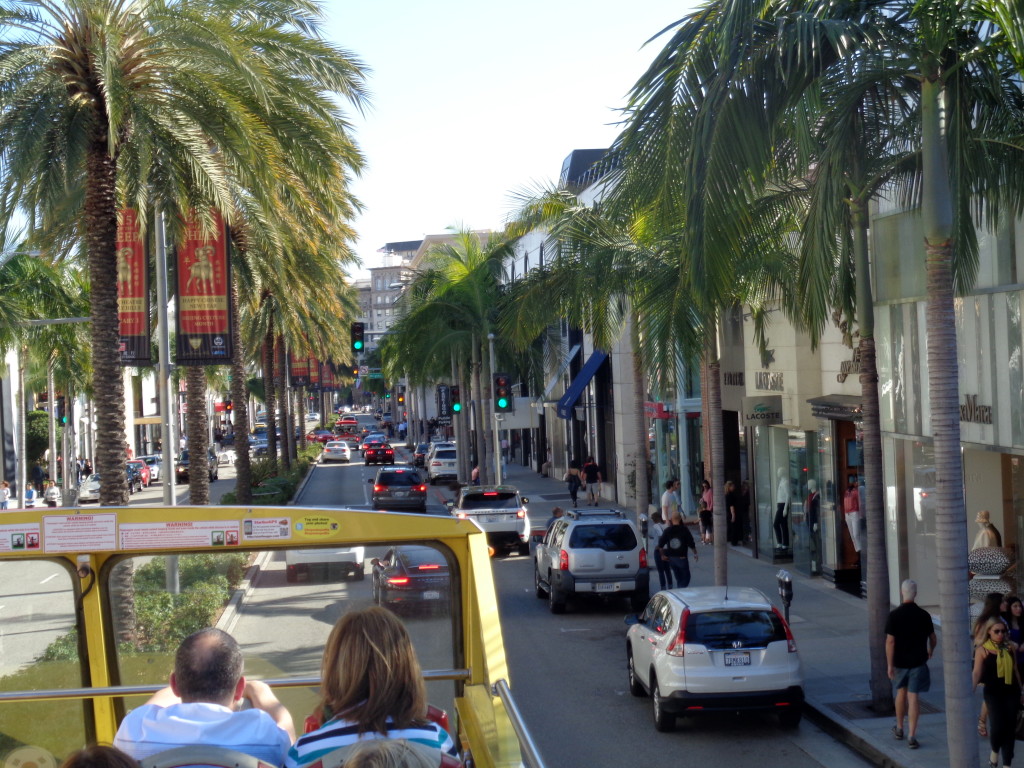 I was especially curious about revisiting Santa Monica, as it was the place where I stayed 5 years before. I have to say that it hasn't changed and it's still the same glamorous place I remember. The beach was incredibly crowded despite not being very hot and the amount of people hanging out in Pacific Park was really impressive. I didn't remember it being so crowded last time.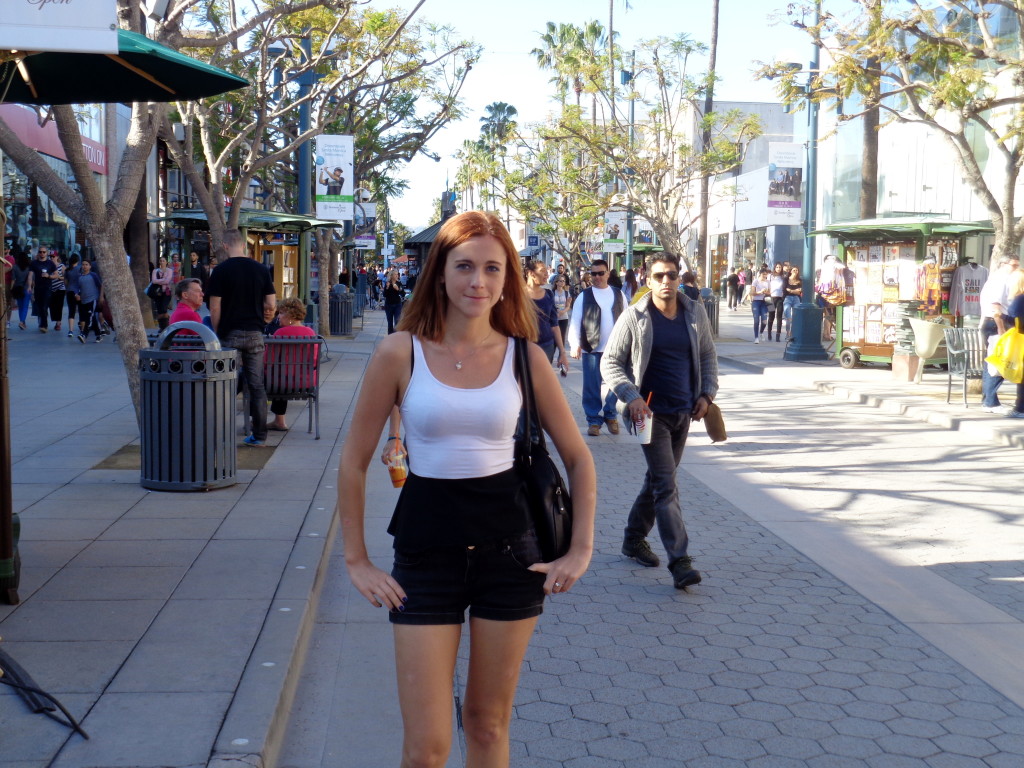 After Santa Monica, I headed to Venice Beach. You hear a lot of hype about this place so I was wondering what's so special about it and after visiting the beach, I don't think very much. However, it's less crowded than Santa Monica and it reminded me a lot of Pacific Beach in San Diego.
What I really liked were the Venice canals hidden among private neighborhoods. While the architecture might not be as good as that of Italian Venice, it reminded me a lot of the canals in The Netherlands. Overall, it was nice and I think I could definitely live around there 😉