I'll bet almost everyone has heard of Bali, the island described by many writers as the "pearl of Indonesia." Propelled to fame by Elizabeth Gilbert's 'Eat, Pray, Love' book and adapted film starring Julia Roberts, Bali attracted me with its beautiful scenery and nice beaches. Of course, I just had to check this magical place out for myself.
While researching activities to do in Bali, I stumbled upon a lot of reviews claiming that Bali had lost it's charm and become a place for either party people or yoga fanatics.
I think Bali can be anything you want it to be, depending on how lucky you get. In my case, I experienced many sides of Bali – the good, the bad, and the ugly.
---
My Impressions About Bali: What did I like about it?
Architecture
As a cultural historian, I really enjoyed driving or walking around Bali and simply looking around. The island has incredible architecture wherever you look, especially in Ubud. Even a simple fence in Bali looks like a work of art, especially when it is surrounded by statues of animals. Balinese people also sell some amazing wooden sculptures, but the cost of shipping them back home is probably enormous.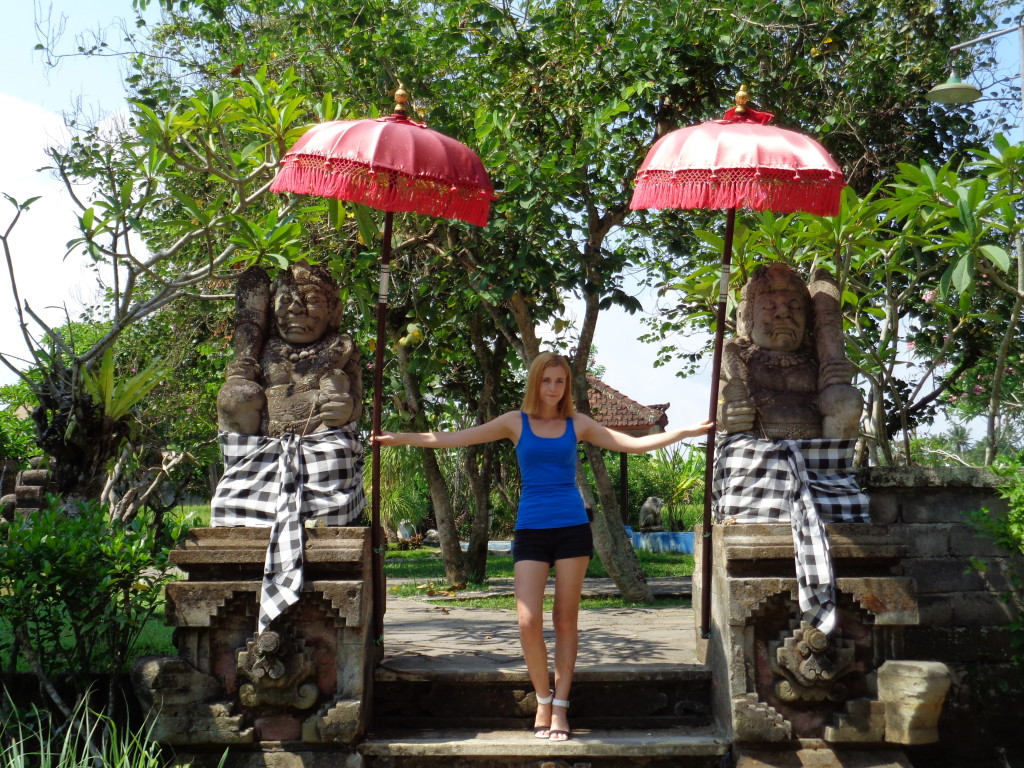 ---
Fashion
Bali is famous for its traditional clothing for women. Almost every woman wears the same outfit in different colors and they look absolutely stunning! I tried to find it for sale all over the island but failed miserably so I can't give any advice on where to go shopping for this traditional outfit.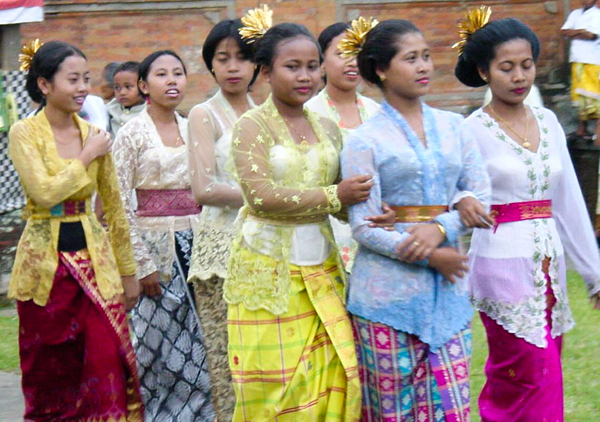 ---
Amazing rituals
The first time I saw a Balinese procession was on my way to downtown Ubud. The street was completely blocked by at least 50 people heading to a temple. As a result, the entire street was blocked. While the traffic jam was enormous, the kindness of the locals and their understanding was incredible. Everyone just waited patiently and smiled to each other while the procession passed.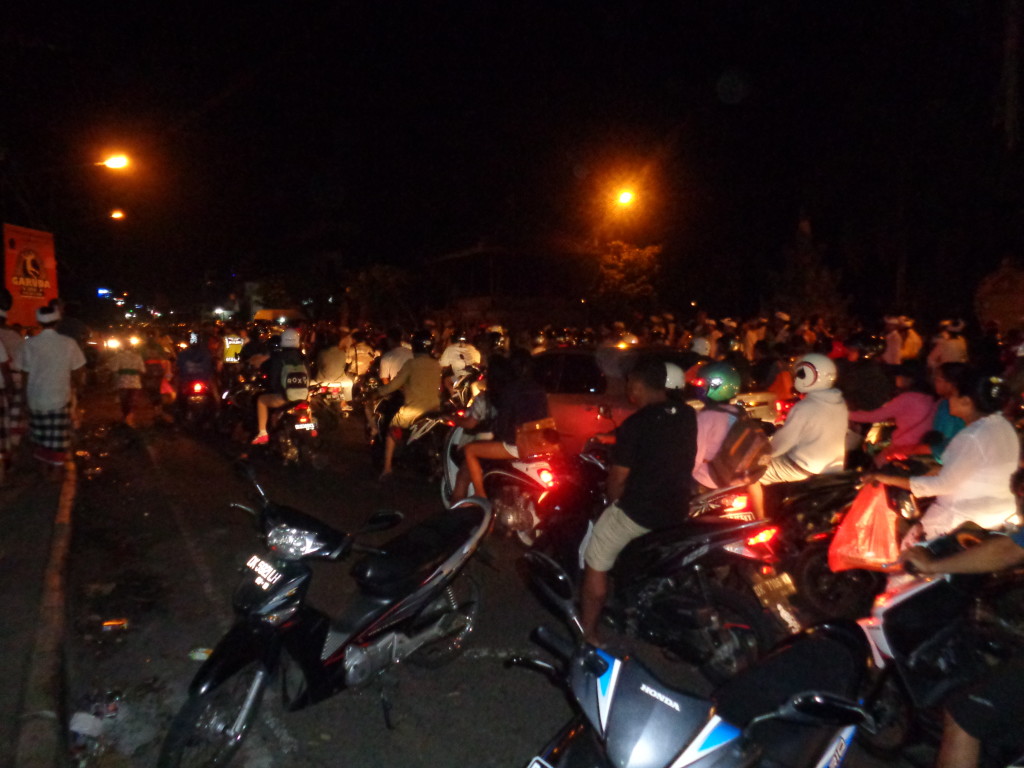 ---
Welcoming locals
Bali definitely relies on tourism, but the local people aren't pushy when it comes to tipping and don't seem to rip you off. When we rented a driver to take us on a tour around southern Bali, I asked to see Balinese jewelry being made. While the driver didn't know any shops that could show me, he had a cousin who just happened to be a jewelry maker. He made a few phone calls, took us to meet him and his friends, and they showed us everything. So nice of them!
---
Monkeys
If you've been following my blog you know I'm crazy about wildlife and I definitely like monkeys, even if one monkey actually bit me. In Bali, monkeys live everywhere, not only in the Monkey Forest, but pretty much around any temple. Some of them might hiss at you if you don't give them any food, but they're still adorable.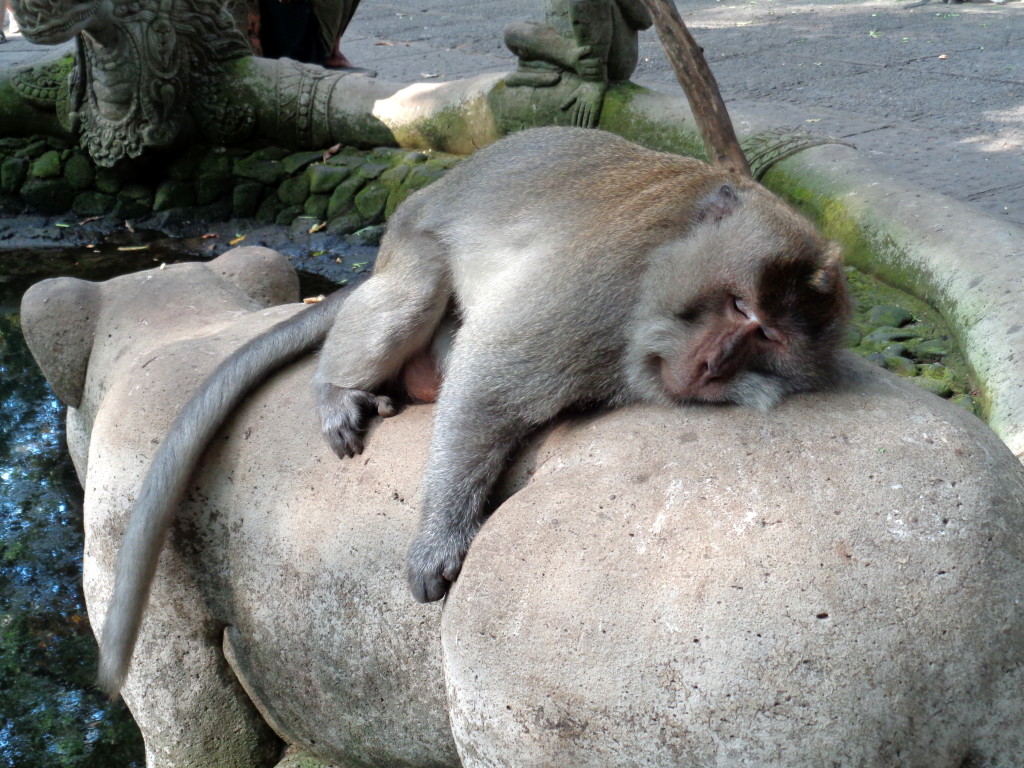 ---
What I didn't like about Bali?
Departure fee
Paying for a visa to enter a country seems fair for many travelers, but a departure tax only annoys them. In Bali you have to pay both – an entry fee ($25) and a departure fee. I saw a lot of people in trouble because they didn't save enough money to pay it and only the local currency was accepted. Save 150,000 rupiah (approx. $17) for when you leave the country to pay this tax.
---
Kuta and southern Bali
Kuta and the surrounding area is not the place to go for a relaxing holiday. It's overcrowded, very commercialized, and full of young people who want to party. If that's something you're looking for then you're going to have a great time, but it wasn't what I was looking for. The beach there also didn't impress me very much.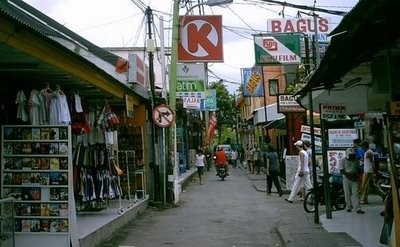 ---
Corruption
If you're visiting Bali, you need to have either a car or a motor scooter in order to get around. I chose to rent a scooter as it was cheap (only $6 a day) and seemed easier to drive. I was super excited about my scooter, but instead we got into an accident first and then got robbed by the police. Let me tell you a story here… The first mistake was mine, I drove a scooter into a wall with my ex-boyfriend sitting on the back because I didn't know that my left hand brake didn't work. I didn't do any damage to the scooter, just to myself when I almost completely removed the skin from my right arm and got huge bruises, but no big deal. Aside from this accident,  I had fun driving around Ubud.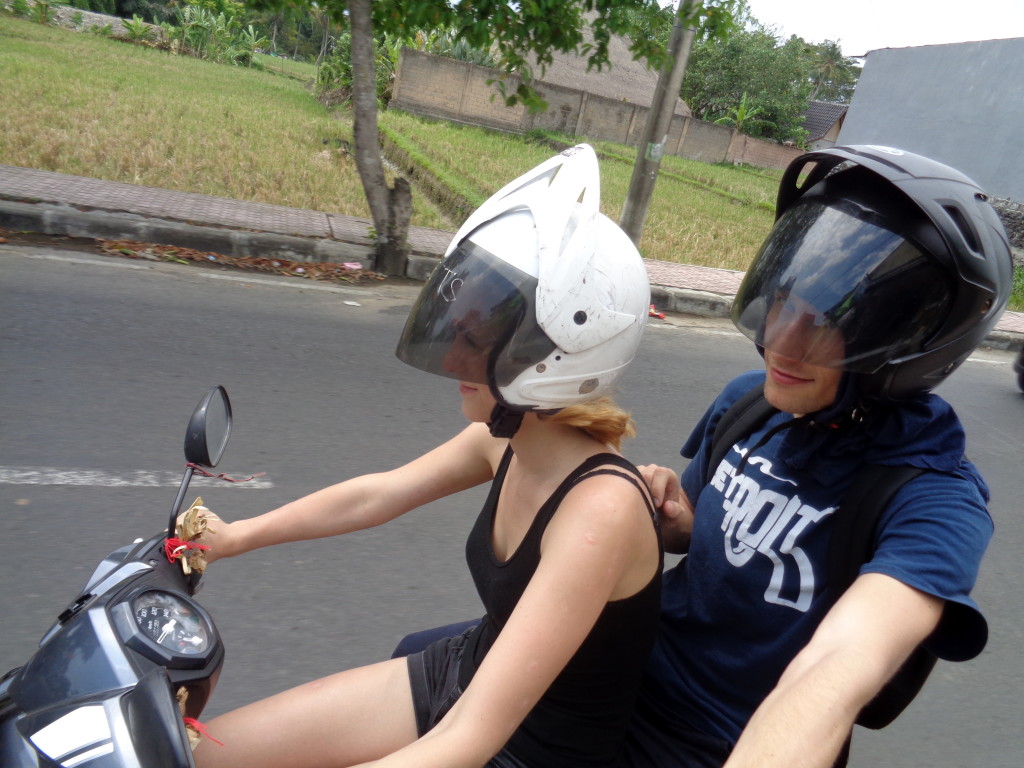 ---
When I rented a scooter in Sanur and tried to get to Kuta, it was a completely different story. The procedure was the same: pay $6, show your driver's license, and you're ready to go. However, we were stopped by the police in a dark corner of the road almost instantly. They claimed I missed a light and demanded an international driver's license from me. When I said I didn't have one, they said I would have to pay a fine. I guess any excuse was good enough in order to demand some money from me. When I asked if I could pay this 'fine' somewhere at a police station or court with actual documentation, they said it's not possible because I'd have to wait too long. As it unfortunately turns out, the police are very corrupt. When we told the story to any local, they knew instantly what had happened to us, as the police commonly targets white tourists on scooters.
---
Do I recommend Bali? 
I must say I liked Bali. As you can see, there are way more positive things that I can say about Bali and I'd definitely advise you to check it out. I would recommend going to Ubud over Kuta or Sanur though. But, again it all depends of what do you want to experience.