Add to Flipboard Magazine.
Your friends are trying to convince you to go to Las Vegas, but you don't want to lose all your money gambling? Or maybe your girlfriend wants to see Sin City, and you're not sure if you want to take her to crazy parties? Don't worry! There are many things to do in Las Vegas apart form partying!
Las Vegas offers way more than just gambling and parties. Your stay can be romantic, adventurous, or anything you want it to be! Here are my top things to do in Las Vegas that don't involve partying.
---
1. Explore your own hotel
Choosing a hotel in Las Vegas is way more important than you think because they all feature their own unique facilities and activities. Over the summer you can enjoy some of the most amazing pool complexes and restaurants in the world, so do your research before booking your accommodation.
For instance, if you're planning a fancy weekend away you should consider some of my favorite hotels such as the Wynn (great pool lounge and romantic restaurants), the Venetian (beautiful surroundings), Caesar's Palace (excellent pool and gardens) or the Four Seasons (the biggest outdoor pool complex a bit away from the strip).
---
A helicopter flight over the strip is probably one of the most spectacular aerial experiences in Vegas. You can also combine it with a limousine ride.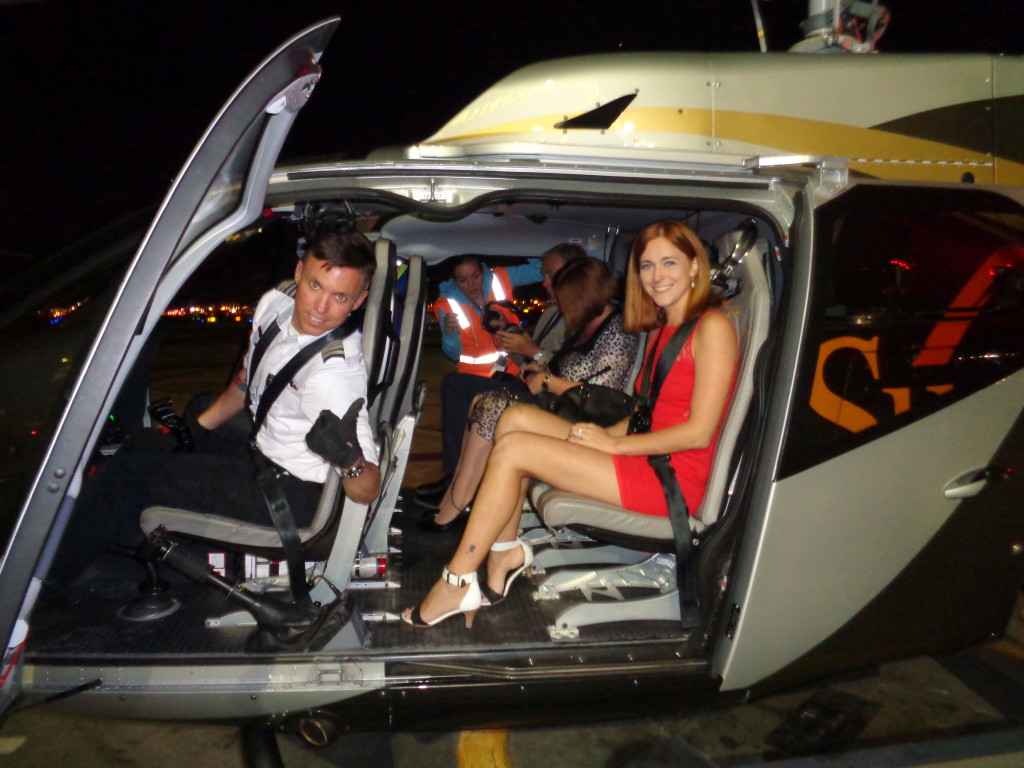 ---
3. Go see a show
Las Vegas offers a lot of shows to choose from, but as an aerialist myself, I was mostly interested in seeing the Cirque du Soleil. Tickets to these kind of shows are usually quite pricy. But in Vegas you can easily purchase last minute tickets for less than half the price.
---
4. Enjoy the fountain show at the Bellagio
The fountain show at the Bellagio doesn't need much introduction as it's probably the most popular free attraction in Las Vegas. Simply stand around for a while in front of the Bellagio and the fountain will start to jump to the music every half hour.
While I think the fountain show in Dubai is way more impressive, it was built years after the Bellagio's.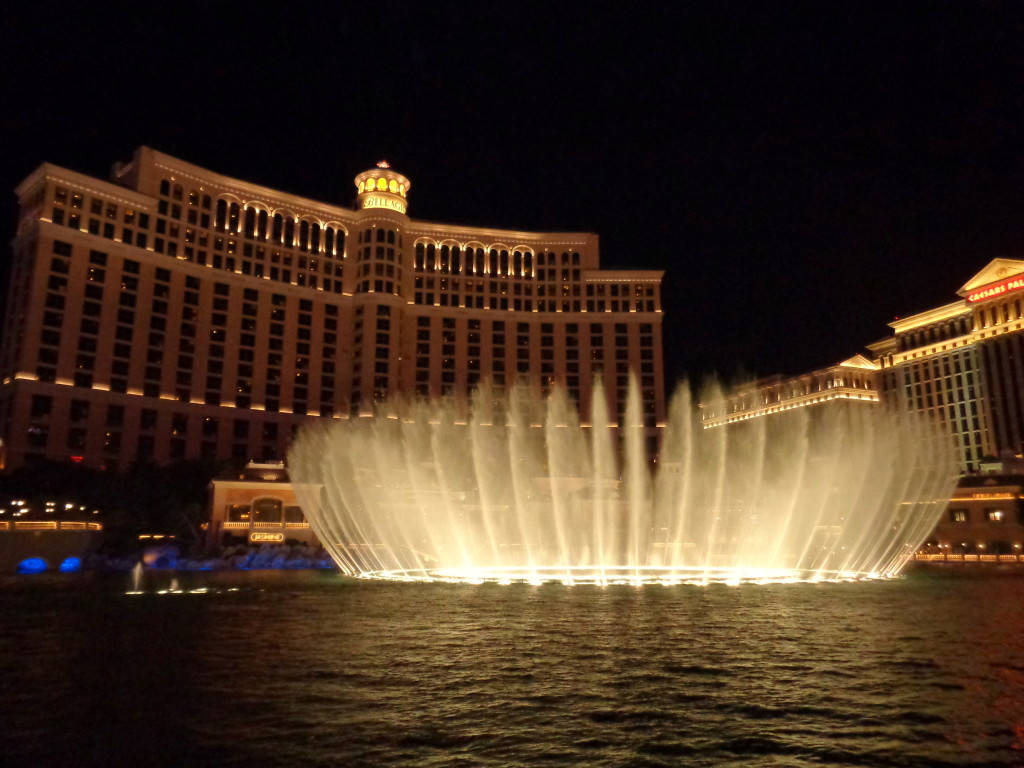 ---
5. Stroll around the Grand Canal Shoppes
The Grand Canal Shoppes is probably one of my favorite attractions in Vegas, but I'm not sure if it's because I love Italy or because Vegas' version of Venice is simply impressive! The moment you step into the arcade, a replica of the Piazza San Marco, you feel like you're actually in Venice.
Every shop is decorated in an Italian style, the ceiling looks like a blue sky with a few clouds, and you can even take a gondola ride! There are also many great Italian restaurants and even a Carnevale di Venezia, a 15-minute performance of opera and Italian folk music by an elaborately costumed troupe.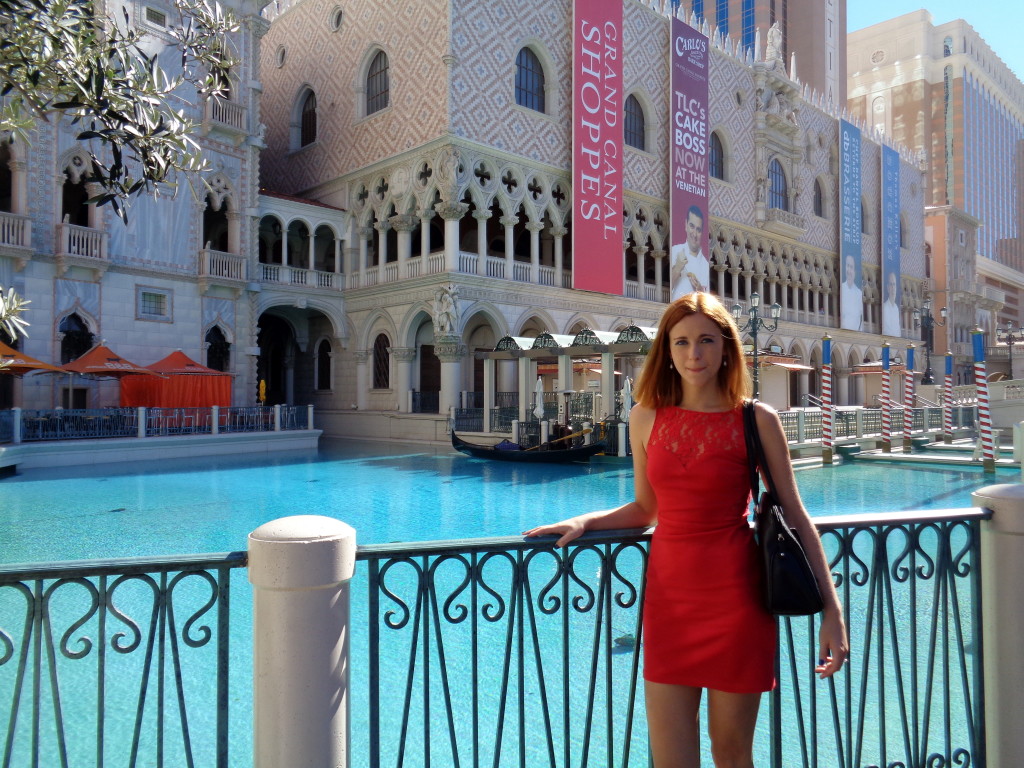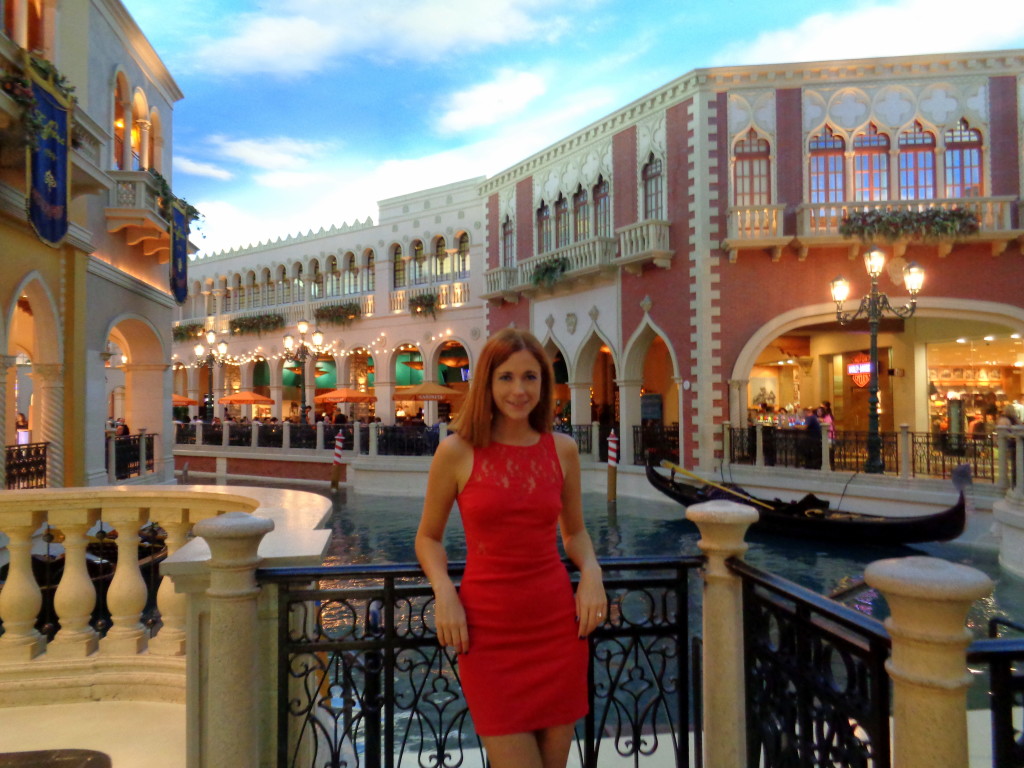 ---
6. Jump from the Stratosphere Tower
Those who enjoy thrilling experiences should consider jumping from the tallest hotel in Vegas – the Stratosphere Tower. It's not a bungee jump because you jump down and you actually do land on your feet! If you're too scared or just don't want to spend $150, you can try some of the other attractions. There's always a carousel at the edge of the platform…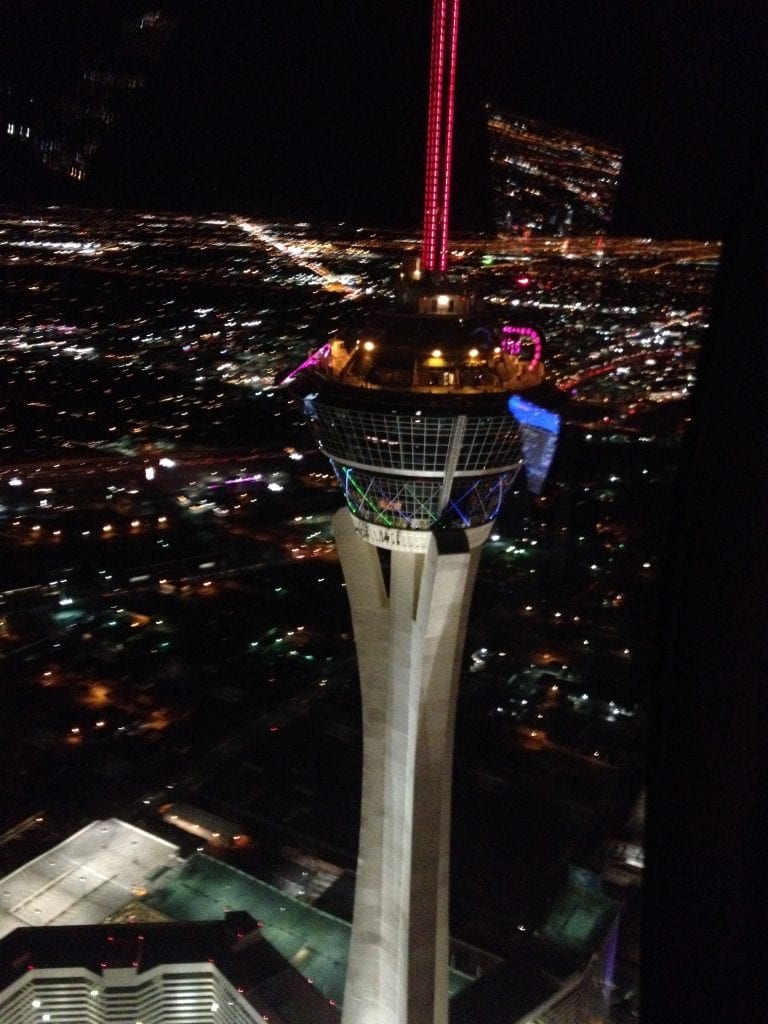 ---
7. Eat a buffet brunch
Las Vegas buffets are loved by both visitors and locals. The food is amazing and super cheap as you can get all-you-can eat lobster for just $13.95! You can find a buffer at every hotel, but the best one in my opinion is at Fremont Street.
---
8. Take a balloon tour over Lake Mead
Who doesn't want to fly in a balloon? Las Vegas gives you a wide range of balloon tours including a flight over the spectacular Lake Mead.
---
9. Arrange a romantic dinner on a boat
Lake Mead offers pretty much any activity you can think of from jet skiing to a romantic dinner on a luxurious yacht. It's really up to you what you want to organize. Partiers don't usually come to the lake, making the place really quiet even though it's just a 10-minute drive from the strip.
---
10. Get a drink at The Cosmopolitan's Chandelier Bar
Even people who don't drink should stop by this bar as I believe it's one of the most beautiful bars I've ever seen. This two-floor bar is decorated with a gigantic chandelier which is absolutely spectacular.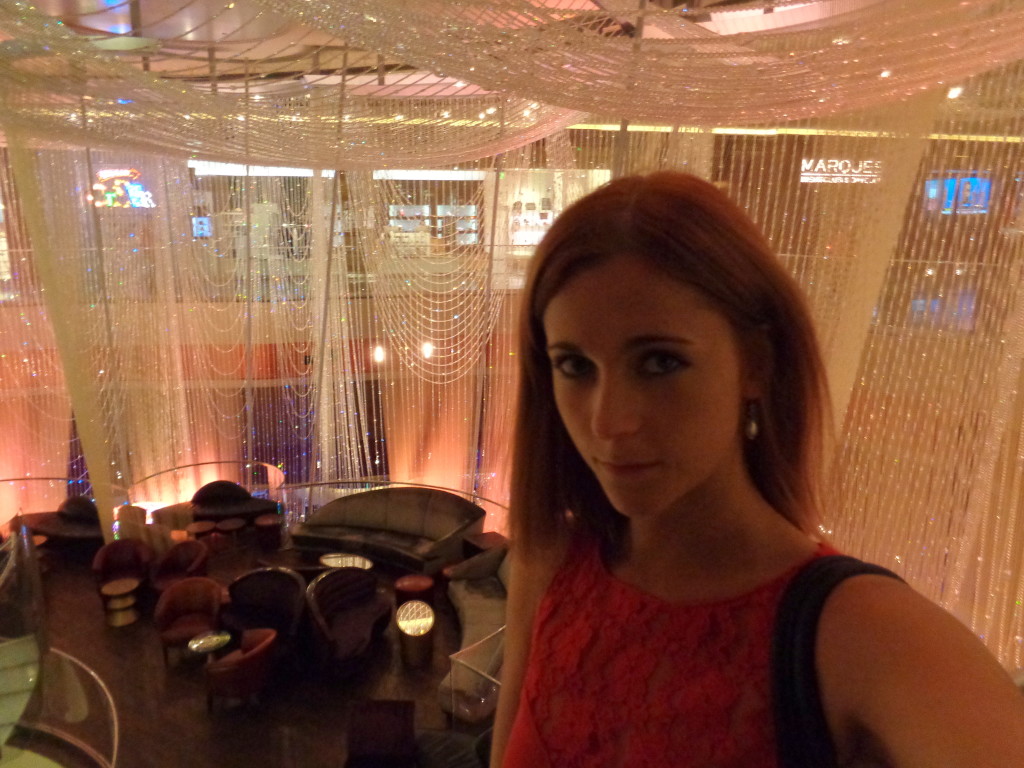 ---
11. Visit the Mob Museum
Located in downtown Las Vegas, the Mob Museum showcases both sides of the notorious battle between organized crime and law enforcement. It opened last year and was inaugurated by Mayor Oscar Goodman, who also happened to be the lawyer for all the mobsters in town. You can spend hours wandering around this place.
---
12. See some old neon signs at the Neon Museum
Stop by the Neon Museum, an open-air museum dedicated to preserving neon signs from Las Vegas's past. The organization restores all of the old signs and has them displayed along Fremont Street.
---
13. Shop at the Forum Shops
The Forum Shops might be my favorite mall in Vegas, but not because of the shops. The food there was my favorite especially a crab pretzel (probably the most random food I've ever ordered). The design is obviously pretty and if you're willing to spend $350 for a bra then you should definitely go for some expensive shopping because the clothes there are stunning.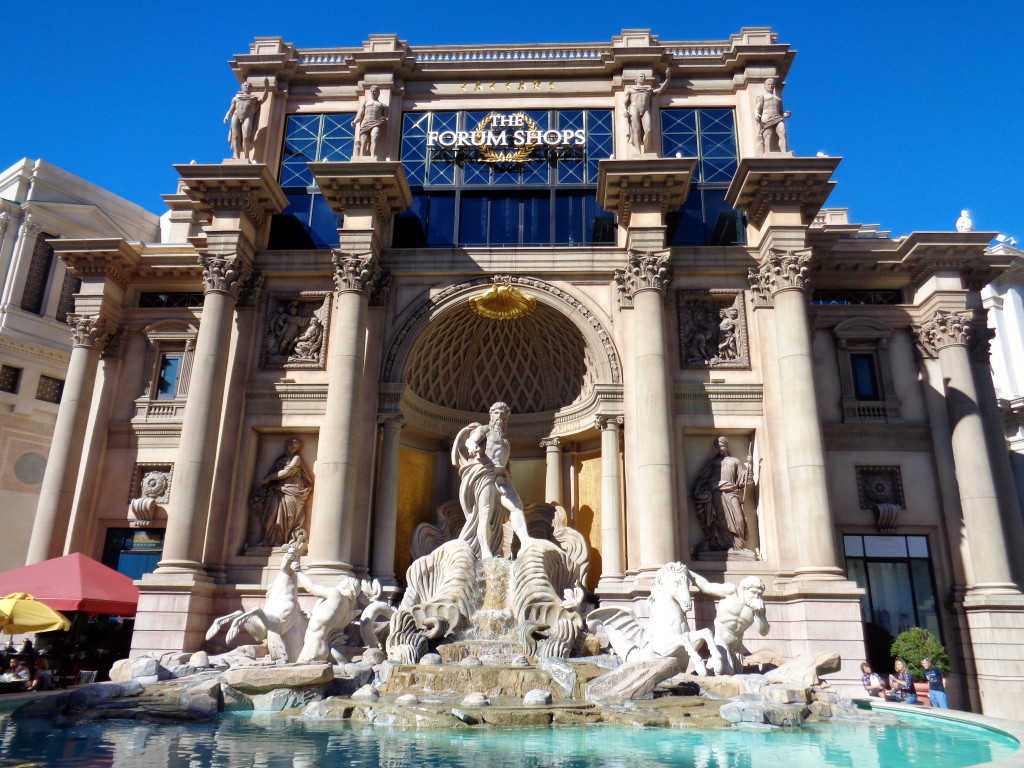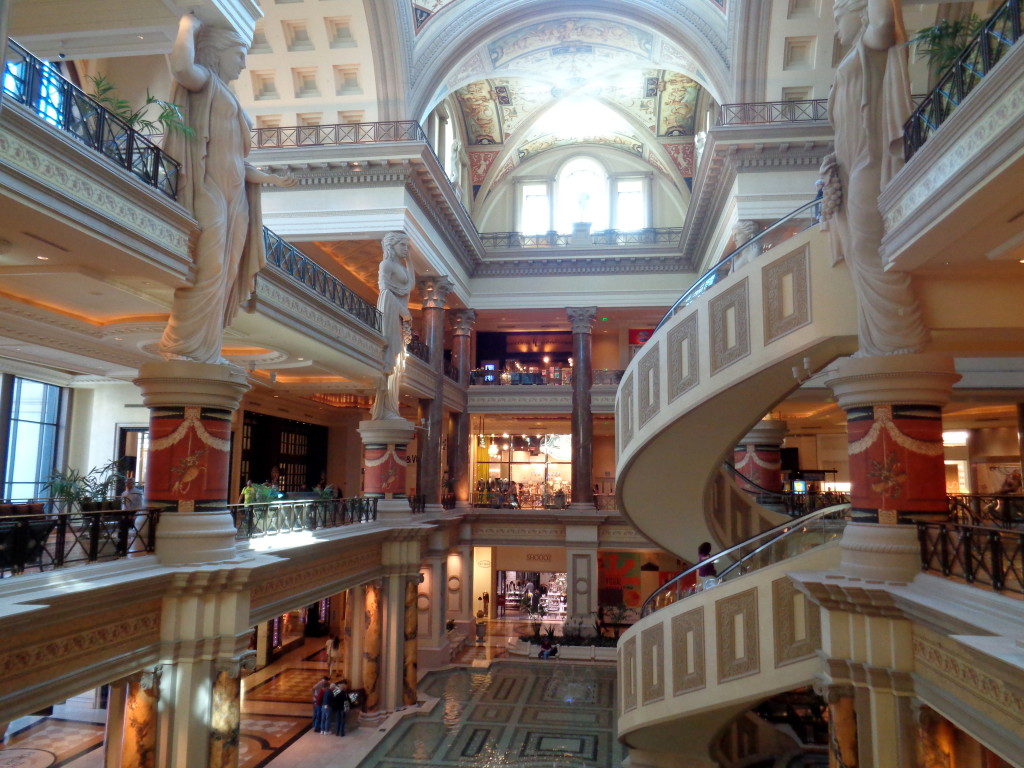 ---
14. Drive a supercar
The Vegas supercar experience will give you a chance to drive some of the most luxurious cars in the world. You can take a Lamborghini on the track or chase a Ferrari through the desert. Where else in the world can you do this?
---
15. Horse-ride in the Ol' Spanish Valley
For horse riding fans, I'd recommend taking a trip to the Spanish Valley where you can feel like a cowboy. After a ride you can enjoy a delicious bbq dinner while watching the sunset. It's definitely romantic!
---
This oldest state park in Nevada, the Valley of Fire can impress anyone and it's only 50 miles drive from the strip. Visitors can see beautiful rock formations, climb them or ride an ATV around while observing a fantastic scenery!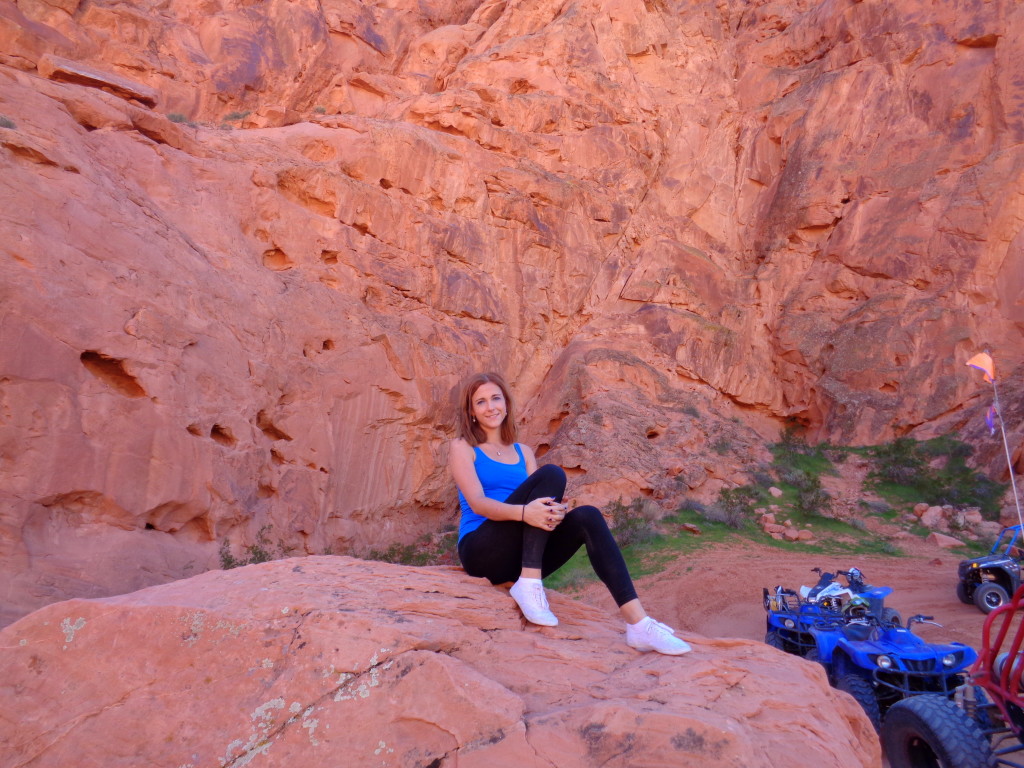 ---
17. See the Grand Canyon
The most popular tour from Vegas is obviously a trip to the Grand Canyon. There are many companies that offer day trips and joint helicopter rides to the West Rim (touristic part). I'd recommend a helicopter ride as the view is definitely impressive and it's the best option to avoid the crowds.
18. Explore the ghost towns of Death Valley
The trip to the Death Valley lasts approximately 10 hours and it's up to you if you want to get there by bus, rent a car, or order a limousine. You can visit some old American ghost towns and experience the lowest, driest, and hottest area in North America.
---
19. Get married in style
Weddings in Las Vegas are associated with drunken parties at Elvis' chapel and a lot of people think marriage certificates issued in Vegas are invalid elsewhere. This image couldn't be more different from reality. You can obviously still get married at one of the smaller chapels like the one where Elvis Presley said his vows, but everything has to be arranged in advance and requires a lawful marriage license.
However, the majority of weddings offered in Las Vegas hotels are quite luxurious with beautiful places to host your wedding reception in style.
Any other suggestions I failed to mention?