After living in the Netherlands for a while, I became bored of all the museums and tourist attractions because I quickly visited them all more than once. If you're an expat looking for something a bit different to do in Holland, perhaps this list of adventure activities in the Netherlands can offer you a few fun activities.
---
1. Go to a festival
Holland hosts a lot of festivals every year including the famous Gay Pride and Grachten festivals. This past summer there were a few music festivals, open-air and drive-in cinemas, and much more. During Easter and other special occasions, various cities also set up miniature theme parks, like on the 3rd of October in Leiden. Don't forget about the weather in Holland; never wear sandals unless you want to get stuck in the mud, and always carry a raincoat with you.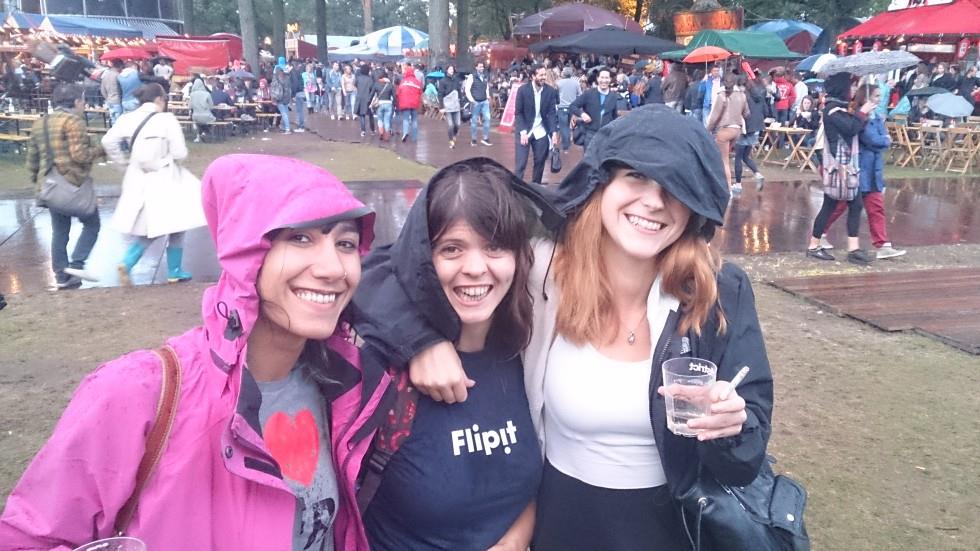 ---
2. Visit an animal farm
I love animals so I could visit sheep, rabbits, and all other types of farm creatures every day. Holland is full of miniature farms where you can interact with some of these cuties. The easiest way to find them is to follow the Green Heart (Groene Hart) biking route.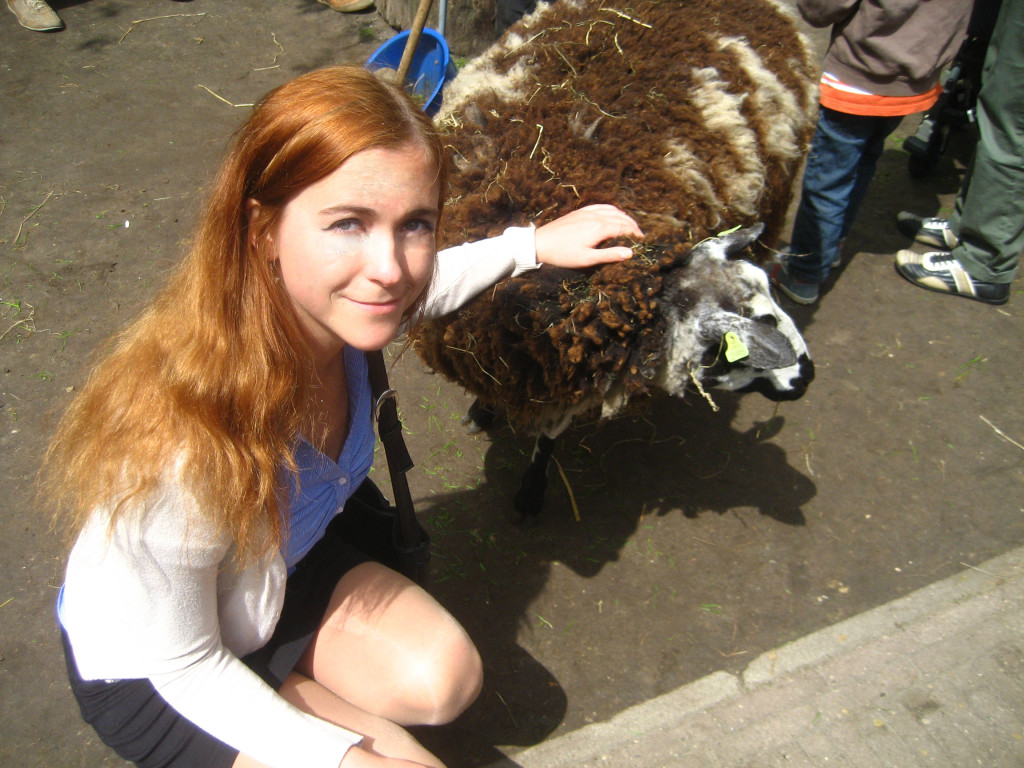 ---
3. Rent a boat
I don't need to introduce boats to anyone, but a nice alternative to the more common big party boats are small simple rowboats. Rent a boat, row to the bar, and get served on your own rowboat 😉 My ex-boyfriend had never rowed a boat before, so I had to row him around, imagine that! Naturally, all of the Dutch guys were laughing and yelling at him.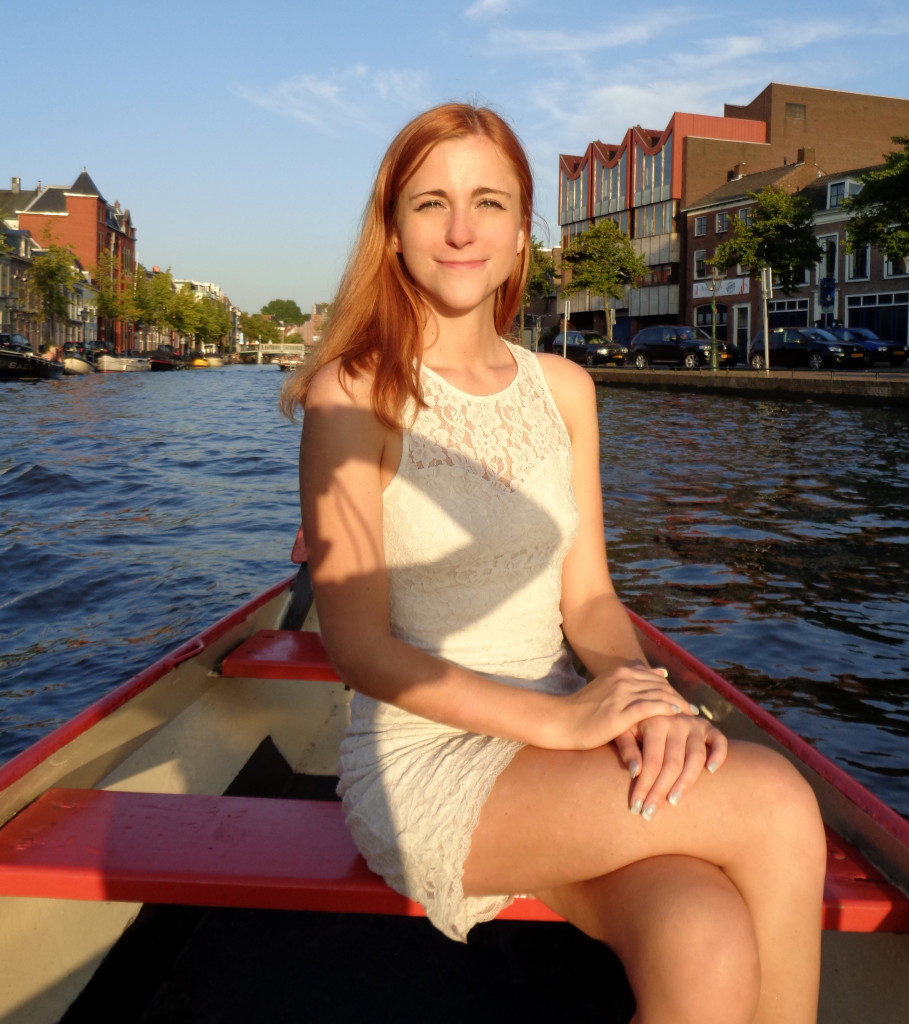 ---
4. Go abseiling
Before my friend surprised me for my name-day, I was unaware that you could abseil down the Euromast in Rotterdam. For 50 euros you can throw yourself down the tower with a rope. I have to say it was pretty scary to go down from the edge, even though the Euromast isn't that big. However, it wasn't nearly as scary as bungee jumping in South Africa.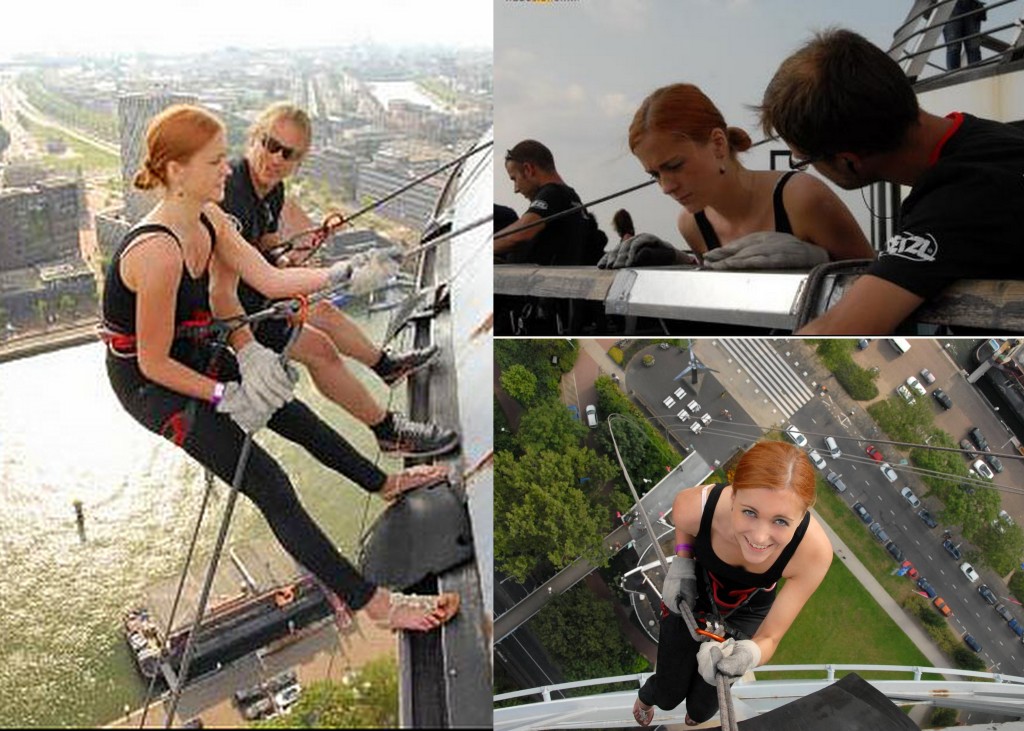 ---
5. Rent a scooter
If you haven't done it already, renting a scooter for a day is great alternative to biking. My personal recommendation would be going to the beach in one of the coastal towns.
---
One might wonder why is this on the list of adventure activities in the Netherlands? Simply because I think that dining with Dutch people can get quite adventurous… have you ever considered eating a raw herring or trying a toast with chocolate sprinkles? Don't worry too much, as it's all actually quite tasty!
---
7. Fly a plane
Last weekend I had a chance to learn the basics of flying a Cessna plane. Obviously I had an instructor next to me to show me how everything works, but most of the time I was flying by myself. You can do it at a few locations across the country, but I recommend starting at Lelystad airport because it gives you the opportunity to fly over a dolphinarium where you can see dolphins from the sky!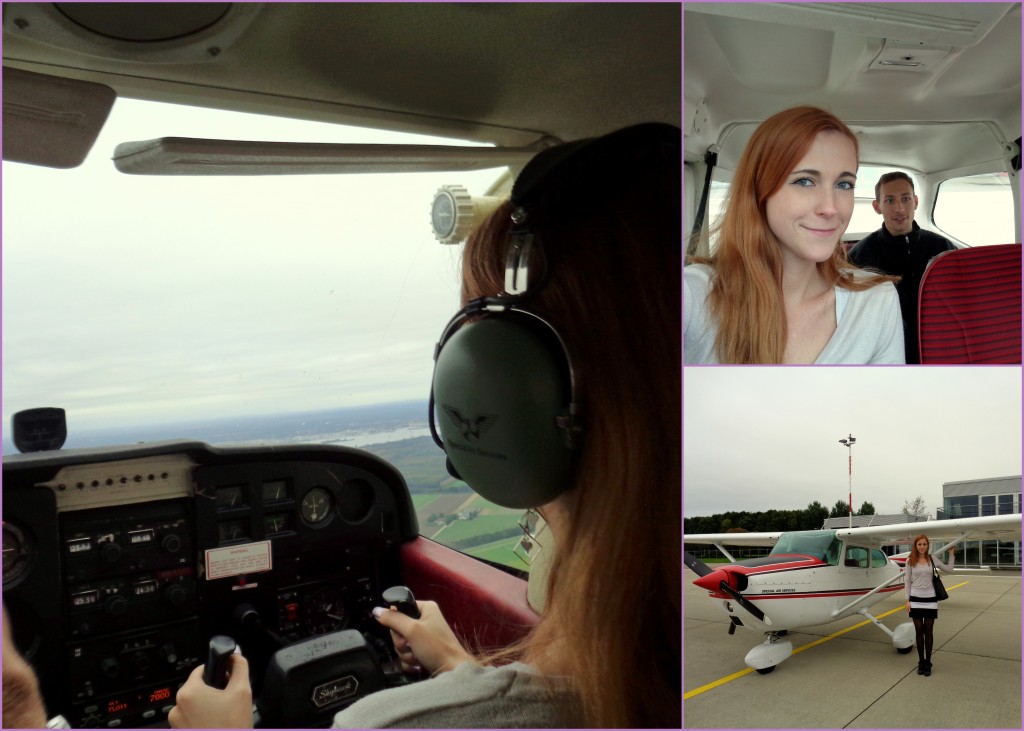 ---
8. Skydive in Texel
Skydiving in Texel is still on the top of my to-do list in the Netherlands. This beautiful island in Zeeland is a great place for a weekend getaway. Add some adrenaline to your island adventure by jumping off a plane!
---
9. Go paintballing
I've always wanted to try paintball, so when I found out about it I didn't hesitate for a second to buy it. Paintball in Spaarnwoude (near Haarlem) is a good option for a group of friends who want to hang out and have fun in the mud by shooting each other.