When flying to Bogota from Quito I realized how nice it was to be able to carry my cosmetics and liquids in my carry-on luggage. Apparently, Copa Airlines permits you to bring any sharp object or liquid into Colombia. However, every passenger is X-rayed upon arrival to check if any drugs are being smuggled.
Colombian currency may seem a bit complicated because the base unit is a thousand. However, it's easy to figure out the value of USD by cutting all the zeros out and dividing it by two.
How to Spend 1 Day in Bogota Colombia
In Bogota, I got to stay at the house of my 'friend from the jungle', a girl I had met in the Ecuadorian Amazon. On my way there, my extremely nice taxi driver told me a lot of random facts about the city.
Colombia's capital city is the only real cosmopolitan center in the country with just over 7 million inhabitants and almost 20 universities. Also on Sundays, the main street is closed for cyclists.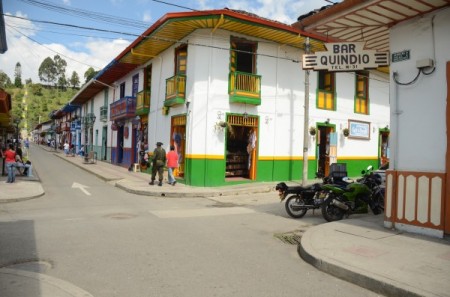 Most visitors are only going to stay in Bogota for a few days, but I think that if you don't have much time 1 day is might be enough. Despite having plenty of museums and landmarks, most of them are overrated in my opinion.
I visited a few of the museums, including the famous Museum of Gold. However, it was a disappointment for me because I expected much bigger artifacts than there actually were. After visiting a few museums I got to see the famous city square full of various vendors and homeless people.
Unfortunately, Bogota is full of underprivileged people sitting on the street everywhere. I guess this is why it's considered one of the most dangerous cities in the world and you rarely see anyone using their cellphones on the street or carrying open bags. However, as long as you are careful you can walk around safely.
---
Colombia, in contrast to its neighbor Ecuador, is the kingdom of cheese. Almost every dish contains cheese and cheese itself is treated as a snack. Not a bad deal, at least for me – I love cheese! The most famous Colombian specialties are arepas – a dish somewhere in between Mexican gorditas and quesadillas, also stuffed with cheese.
I could eat those every day! My friend also took me to try two Colombian soups: cream of maiz and ajiaco. Cream of maiz, as the name suggests, is a cream of corn, while the second one is…. also a corn soup, but in a different form. I have no idea how it's made or what it has apart from chicken and corn, but it's tasty.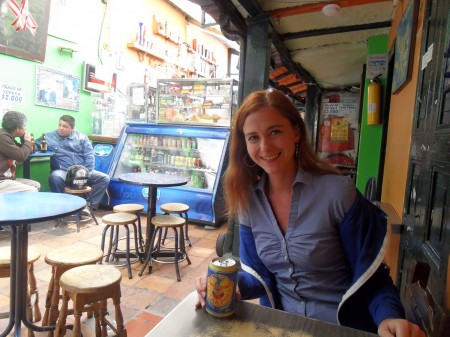 Corner stores in Colombia are slightly different than you may be used to.  How different can they be, right? Where else can you drink inside a corner store? These shops sell everything from snacks to cosmetics, plastic plates and alcoholic beverages, so it's not unusual to see many young people sitting and drinking there.
It's obviously not common for Colombians, but it might surprise visitors. I drank a Colombian Cola&Pola, a beer with lemonade mixed in a can, and it was surprisingly good for a person like me who normally I dislikes beer.
I also tried Colombian crisps made of Yuka aca Cassava and I immediately felt in love wit them. Yes, you read well – Yuka, like a plant your parents might have kept at home (if you're from Europe)! Colombians and Ecuadorians love Yuka products such as yuka puree, crisps, chips, omelette and everything you can imagine.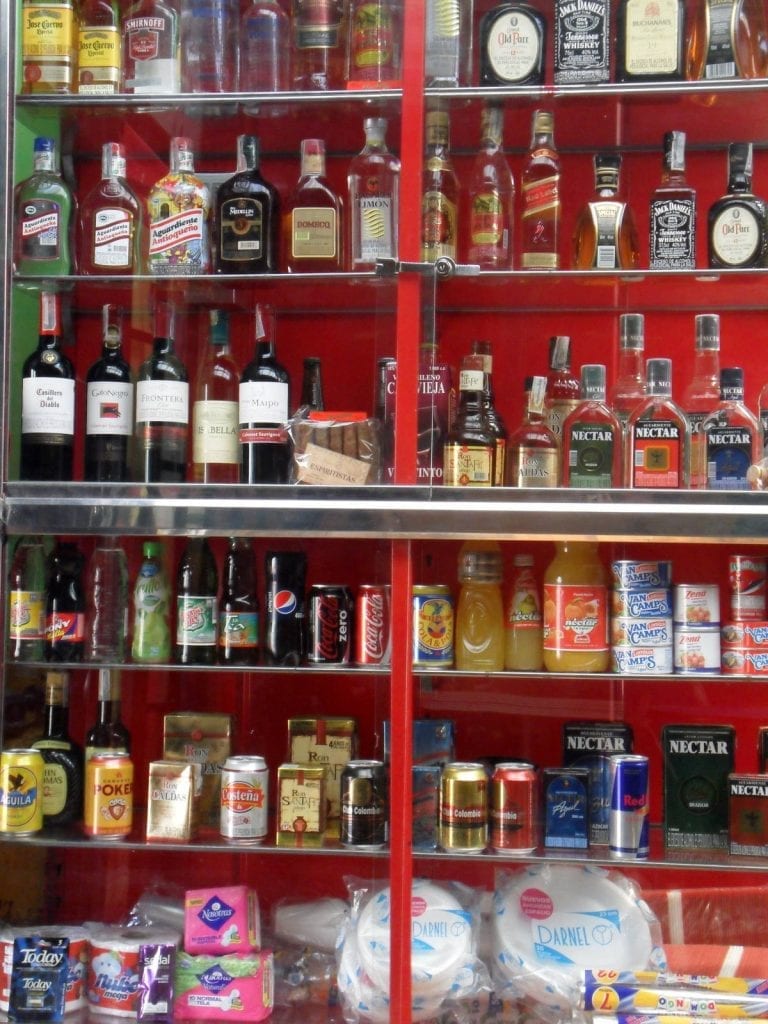 I haven't had more time to spent in Bogota, because I wanted to explore San Andres island and experience a part of Colombia in Caribbean style. I would definitely want to revisit it!